Travel Guide Austria - Exploring the Heart of Europe
Wholly enchanting and gloriously traditional, few tourist destinations compare with Austria, a place where urban highlights and natural attractions appeal to visitors in equal measures. In the hinterland, the hills are very much alive with not just music but glass-like lakes, snow-covered mountains and vast meadows ablaze with all manner of wildflowers. The country's towns and cities, some of them ancient, rank amongst the most appealing in Europe, from the culture-rich capital Vienna and its old-world ambience to Salzburg, famous for its seductive story-book setting and unparalleled musical legacy; suffice to say that Mozart was born there. And standing proud as very rich repositories of rare art and architecture, the many splendid parish churches of Austria are also of great tourist interest, so make sure you step inside whenever possible to soak up some of the country's long and fascinating history.
Comprising nine distinctly different provinces, the allure of Austria's immense scenic beauty draws visitors from all four corners of the globe. A region of fertile valleys and plains, Lower Austria is ideal for those seeking a more authentic, rustic getaway with plenty of road-trip potential along the Danube River Valley between Melk and Krems, most notably Wachau, a picturesque wine region graced with formidable castles, abbeys and medieval villages. Burgenland (meaning the Land of Castles) is one of central Europe's best wine-producing regions, while Styria - the green heart of the country – is so Italian-like it's been dubbed the Tuscany of Austria. And you shouldn't miss the rugged beauty of Carinthia, a region shaped by hundreds of picturesque lakes, valleys and towering peaks, nor the Tyrol, a land of centuries-old villages, world-class ski destinations (including Innsbruck) and exuberant Alpine traditions.
Without doubt, Austria is a motoring holidaymaker's dream come true with a comprehensive choice of road-trips available covering every part of the country. The world-famous Grossglockner High Alpine Road is by far the most exhilarating of them all with jaw-dropping twists and turns and head-spinning vistas at every hairpin bend. As you drive through Austria, there's plenty of opportunity to breath in the fresh mountain air, enjoy a relaxing lakeside picnic and recharge your batteries in the many warm thermal springs dotted all over the country. Plus there's the unique Austrian culinary experience to enjoy, from the traditional village bakeries selling home-made straight-out-of-the-oven cakes and pastries to the many refined restaurants found in towns and cities all over Austria serving their own delicious brands of authentic schnitzel and apfelstrudel, etc.
When you book your car hire in Austria with Auto Europe you are guaranteed the widest choice of vehicles and cheapest prices in the market due to our very strong working relationships with all the world's leading car rental suppliers. Whether you are planning a short sightseeing trip to Vienna or an extended motoring adventure in the Alps, Auto Europe can always supply you with the right car for your trip. And if you need any kind of help planning your itinerary, then please feel free to give our award-winning reservation specialists a call on +44 123 3225 114. They are on duty seven days a week and will be more than happy to answer your questions and find you the best deal available.
With our Travel Guide Austria you'll find all the information you need regarding the many different options available to you when planning a road trip or city sightseeing holiday in Austria, with lots of tips and suggestions on where to go and what to see on your travels.
Look over the Austria Travel Guide topics listed below and take a look at each page for information on a specific aspect of travelling in Austria.
Road trips with my car hire in Austria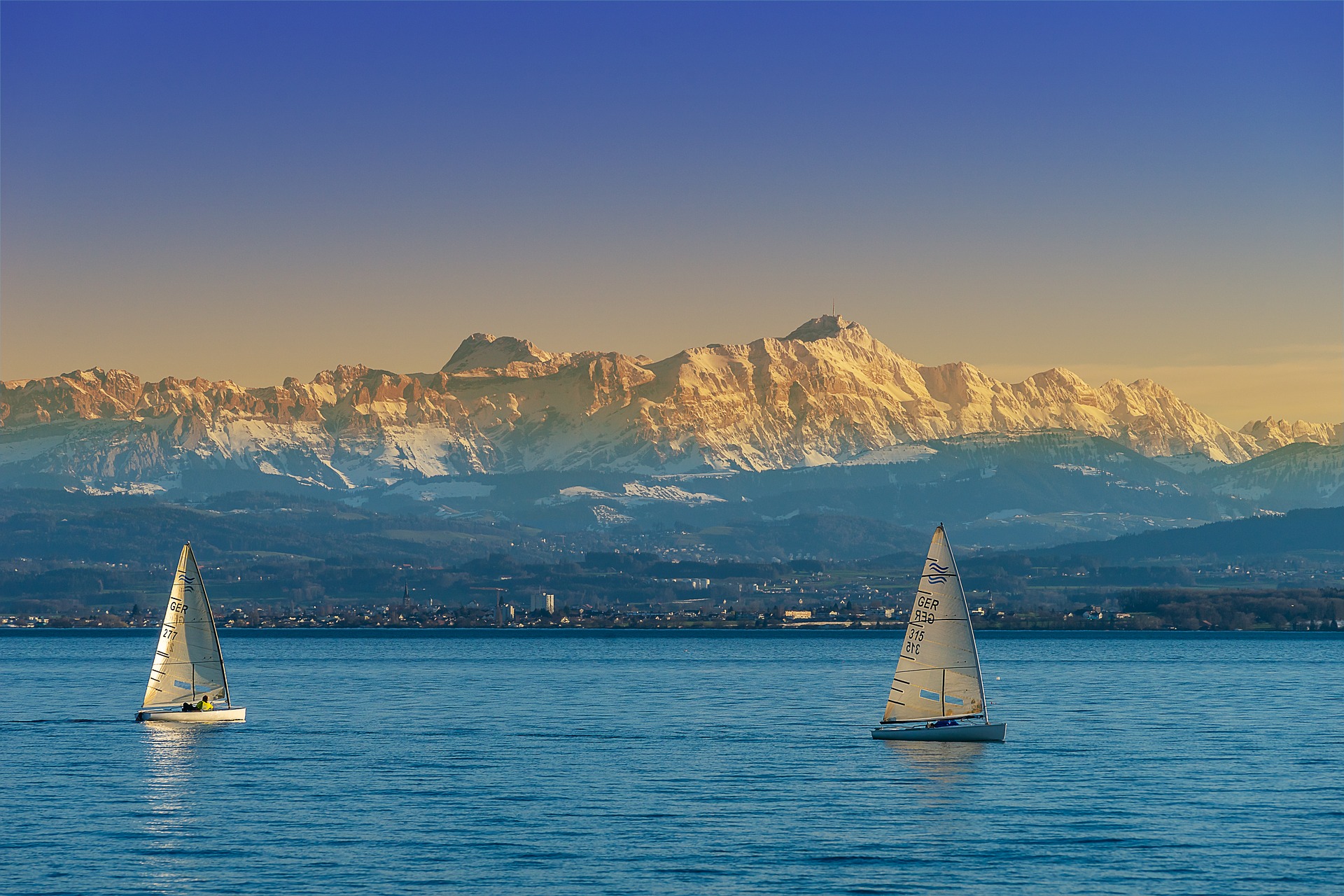 Despite being quite a small place compared to other European countries, Austria does have some exceptionally scenic road trips to offer, and it's perfectly possible to drive from one side of the country to the other in just one day, but why would you with so much to see in between? Although Vienna in the east of Austria is the country's most popular international entry point, you might find that the two more centrally located airports at Linz and Klagenfurt might give you better access to some of the routes you are planning to take. It's also worth remembering that in Austria one-way car hire itineraries are also possible, meaning that you can pick up your car in one place and drop it off at another. Here follow a few suggestions on some of the most popular routes to follow in Austria, including Europe's most scenic road called Grossglockner, which rises to heights most drivers have never experienced.
Austrian Wine Tour: Starting and finishing in Vienna, the irresistible Austrian Wine Tour covers approximately 400 miles of prime touring terrain with several enchanting stopovers possible en route. Driving west from the capital brings you to Krems and the lush vineyards of the Wachau Valley, a Unesco World Heritage site. After that, head south toward Styria, the heart of Austria's main wine-making region. After a leisurely drive along the South Styrian Wine Road, go south-east towards Graz, the country's beautiful second city, later carrying on to Burgenland and the famous Neusiedlersee lake district in the east of Austria. From there it's a straight drive north back to Vienna across the Pannonian Plain.
Austrian Romantic Road: 236 miles in length, the popular Romantik Strasse passes a succession of striking landscapes between Salzburg and Vienna, lifting the lid on many of Austria's most impressive castles, palaces, monasteries and museums, with several lakes ideal for bathing and a leisurely picnic along the way. Winding along some of the most idyllic country roads in the whole of Austria, this very scenic road leads you through the provinces of Upper and Lower Austria, offering drivers a wide choice of towns, cities and other interesting places to visit, including Hallstatt, Lake Mondsee, Admont Abbey and Schallaburg Castle.
Grossglockner High Alpine Road: Named after the country's highest peak, the thirty-mile-long Grossglockner High Alpine Road is without doubt one of the world's most spectacular road-trips, with dozens of hairpin bends and a succession of snow-capped mountain vistas to enjoy. A feat of 1930s engineering, this is the ultimate motoring adventure right through the centre of Austria and the view of the Pasterze glacier at over 12,000 feet is truly mesmerising. You'll feel like you're driving on top of the world as you pass plunging waterfalls and glistening lakes, so take a picnic plus the best camera you can find and enjoy the ride!
---
What to do in Austria
You'll probably want to start your itinerary in Vienna, capital of Austria and one of the world's most enchanting cities. But after that, there are lots of other places you'll want to see, with many of the highlights spread right across the entire country. Here follows a small selection of some of Austria's most popular attractions, with many more to see if you have the time;
Vienna: Standing proud at the far end of the Alps, the Austrian capital is a famously historical city and popular for its absorbing café culture. Make your first stop the Hofburg, a monumental masterpiece that exemplifies Austria's empirical era with its vast collection of imperial crowns and chandelier-lit halls. Housed in the former imperial stables, Vienna's 60,000 square-metre museum quarter comprises many world-class museums, including MUMOK and the Leopold Museum. Don't miss the city's famous Schonbrunn Palace & Gardens and St Stephen's Cathedral, one of the world's great medieval cathedrals bursting with religious art and furnishings of superlative quality.


Salzburg: No one can resist a visit to Mozart's birthplace, a city of celebrated beauty with more attractions than you'll ever have time for. Take a stroll around the old town, a baroque treasure trove centred around the 700 AD St Peter's Abbey and nearby Salzburg Cathedral. Looming over the inner city from its striking hilltop location, Salzburg's world-famous Festung Hohensalsburg is one of the best-preserved fortresses in the whole of Europe. Accessible by funicular, its key features include the Golden Hall, panoramic city views from the tower and a somewhat macabre museum located in the dungeon. The Residenz, an opulent 12th-century palace and former seat of the Salzburg prince-bishops, features a rare collection of European art from the 16th to 19th centuries.


Melk Abbey: Spectacularly perched on a hill overlooking the graceful River Danube, Melk Abbey is one of Austria's most prized attractions and a truly magnificent example of Baroque architecture. Founded in 1089 by Benedictine monks (who are still in residence), the abbey is particularly noteworthy for the rare frescos by Johann Michael Rottmayr and the library with countless medieval manuscripts, including a famed collection of musical manuscripts and frescos by Paul Troger.


Eisriesenwelt: The world's largest accessible ice cave is located in Werfen, a relaxing 30-mile drive south of Salzburg. Situated deep inside the frozen heart of the Tennengebirge mountain range, it was first discovered in 1879 by the local explorer Anton von Posselt-Czorich. A labyrinth of chambers and passageways, the cave is open to visitors from early May until late October and the main attractions include the 25-metre-high Great Ice Embankment and the Ice Palace located 400 metres underground and a kilometre deep inside the cave.


Krimmler Waterfalls: Visitors to the High Tauern National Park in the centre of Austria can marvel at the sight of the highest waterfalls in Europe – the Krimmler Waterfalls – which drop spectacularly from a height of 380 metres in the middle of an enchanting forest. The waterfall begins at the top of the Krimmler Ache valley and plunges downwards in three stages, with plenty of jaw-dropping panoramic viewpoints easily accessible along the way.


Graz: Despite being less visited than Vienna and Salzburg, Austria's second city boasts many excellent museums featuring rich collections of antiquities and contemporary art. One of central Europe's most elegant cities, Graz is also bursting with exquisite baroque and Renaissance architecture, plus it's a good base from which to explore the surrounding Styria region famous for its fine wine, thermal spas and well-preserved castles.
---
A bit of history
Fascinating traces of the country's early inhabitants can be seen in major tourist centres such as Hallstatt where Illyrians and Celts mined salt as part of an Iron Age culture that flourished in central Europe at that time. It might also be true to suggest that Austria developed at a crossroads, with the main trade routes between the north, west and east colliding in Vienna, plus the country's history has also been heavily influenced by its prime location along the Danube, one of Europe's most important rivers. By 100 BC, the Romans had begun making military excursions into Austria and by 15 BC had conquered the entire country. In the 6th century AD, Germanic people occupied these lands until the Frankish Empire took over in the 9th century, with Austria later emerging as an independent duchy in 1156 when it withdrew from Bavaria. In 1276 Austria came under the rule of the German King Rudolf I of Habsburg for several centuries. During this period the Austrian identity started to distinguish itself from Bavaria, but still within the Holy Roman Empire. In the 15th and 16th centuries, through marriages and alliances, Austria cemented itself and grew in importance throughout Europe, gaining territories in Italy, Holland and Spain. In 1529 the Ottoman Empire unsuccessfully besieged the city of Vienna and the same thing happened again in 1683. Throughout Austria's history, numerous wars have come to pass - with each shaping the country's territories. War of successions from 1701-1714 and 1740–1748 saw the country rise and fall in influence. From 1792-1802 Austria found itself at war with France, the predecessor of the 1803–1815 Napoleonic Wars. Austria became part of the German Confederation until 1866 but in 1867 it established the Austro-Hungarian Compromise. This compromise did not settle nationalist sentiments in Austria and in 1914, the assassination of the Austrian heir to the throne, Archduke Ferdinand, in Sarajevo triggered World War I. After the war and with Austria in turmoil, the Austrian Nazis attempted a coup without success. It was not until 1938 that Adolf Hitler managed to annex Austria until its liberation in 1945. In 1955 Austria became a sovereign state again and in 1995 it joined the European Union.
---
Frequently Asked Questions about travelling in Austria
In this section we answer some of the most frequently-asked questions for people planning to hire a car and travel around Austria. These questions cover everything from the best type of car to choose for your trip and whether or not you'll need an adapter to power your electrical devices once you arrive. There's also information about Austria's currency, local time zone and visa requirements, plus a few words and phrases in German to help you get around more efficiently, although many people in Austria speak perfect English, especially the young.
---
With so much of Austria consisting of mountains and lush forest, it's important to pick the right kind of vehicle for your journey, whether it's for a few days in Vienna or a couple of weeks touring the entire country. To help you make the right choice of vehicle for your trip to Austria, please take a look at our guide to the different types of car category and the benefits offered by each. You might prefer something smaller, cheaper and more maneuverable for city sightseeing, in which case we suggest a vehicle from our Economy or Midsize categories which will get your around Vienna and Salzburg quickly and easily. For longer trips through Austria's picturesque Alpine regions, why not increase your budget a bit and make a selection from our Luxury and Convertible categories where you'll find larger cars with more powerful engines, while our SUV and Van categories are perfect for small groups requiring more space for their luggage on road-trips around Austria.
Austria is a member of both the European Union amd Economic and Monetary Union which introduced the euro as the common currency throughout the country. Banks offer the best exchange rates in Austria and their opening hours are generally 8am to 12.30pm/1.30-3pm on Monday, Tuesday, Wednesday and Friday, and 8am to 12.30pm/1.30-5.30pm on Thursday. ATMs known as Bankomats are widely used in Austria and credit cards, although accepted at hotels, major restaurants and shops, are less used for purchases in small shops, cafes and supermarkets, especially in the more remote country towns and villages.
Austria is one hour ahead of the United Kingdom, so if it is 2pm in London it'll be 3pm in Vienna and Salzburg, etc. Daylight-saving in Austria typically begins on the last weekend of March and ends on the last weekend of October.
The electrical current in Austria is 220 volts, 50 cycles alternating current (AC) and wall plugs take Continental-type plugs with two round sockets. Make sure you pack a universal adapter to be able to charge your laptop, tablet or smartphone on your travels. Powerpoints in Austria are one of the two European standard electrical socket types: Type F, German style Schuko, and the Type C Europlug. Almost all plugs are Schuko, and while the Europlug socket may be found in some places, it is quite rare nowadays. If the plug on your appliance doesn't fit these standards, you will need to purchase an electrical adapter, which are widely available at airports and in high-street stores in Austria's larger towns and cities.
Holders of a British passport do not require a visa, although the situation might change because of Brexit. Visit the UK government travel site for up-to-date information and advice on visiting European countries (including Austria) after Brexit. Please note that Austrian police officers (especially those on highway patrol) might ask for your ID at any time, so you should always carry your passport with you. Should you require assistance from the consulate during your trip to Austria, please get in touch with the British Embassy at the following address in Vienna;
British Embassy Vienna
Jauresgasse 12
1030 Vienna, Austria
Website: www.gov.uk
Telephone: +43 (1) 716130
German is the country's official language and is used in the media, in schools and for formal announcements. Austrian German is partially influenced by Austro-Bavarian and uses many Germanic words and expressions derived from that region. Here are a few words and phrases to help you get around more easily with your car hire in Austria;
Good morning - Guten Morgen
Goodbye - Auf Wiedersehen
Excuse me - Entschuldigung
Do you speak English? - Sprechen Sie Englisch?
Thank you - Danke
Please - Bitte (also said when handing over an item, such as a payment)
Don´t mention it (response to thanks)- - Bitte
Rental car - ein Mietwagen
The police - die Polizei
I want to hire a car - Ich möchte ein Auto mieten
Stop (at a sign) - Halt! / Stop!
One-way street - Einbahnstrasse
No parking - Parkverbot
Speed limit - Geschwindigkeitslimite / Höchstgeschwindigkeit
Petrol station - Tankstelle
Petrol - Benzin
Motorway - Autobahn
Driving licence - Führerschein
Under construction - Baustellen
Warning triangle - Warndreieck
Where can I exchange money? - Wo kann ich Geld wechseln, bitte?
Exit - Ausfahrt
---
Useful Links
Discover Austria in the spring
Official Tourism Website of Austria