Austria Car Hire Fleet Options
Located in central Europe, Austria majestically traverses between regal urban cityscapes and breathtakingly beautiful, sometimes treacherous countryside. Castles and palaces are dotted across the country – a living homage to the incredible wealth that stimulated an explosion of arts and music during the Renaissance period. Vienna, once home to Mozart, Beethoven, Brahms, Schubert and countless other legendary figures of high culture, remains an impressive reminder of the city's progress during this period. Visit St Stephen's Cathedral, that rises out of the centre of the town seemingly to the sky itself; imperial Belvedere, the 18th century palace that houses a fittingly impressive collection of art; the Spanish Riding School, where equestrian dreams were made and broken before a rapturous coliseum and Mozart's house at Domgasse 5, where his music is still performed by small groups of musicians to this day. For those who like to feel the wind in their hair, why not rent a convertible car and travel through the Austrian Alps, which boast some of Europe's largest peaks and inviting, awe-inspiring lakes. In Austria, the scenery is so astounding, you never truly want to reach your destination! Auto Europe have been in the car rental business since 1954 and have built excellent relationships with local and international car suppliers. This means that we can offer our customers the lowest prices on the market and a comprehensive choice of vehicle to fulfil all of your car rental desires. This fleet guide will provide a summary of what to expect from each car category.
Why opt for a Mini Car Hire in Austria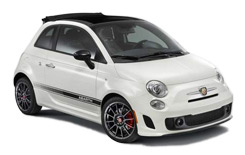 If you expect to spend time in Vienna or Salzburg, consider hiring a Mini vehicle to easily traverse the city and find parking during your visit. As a small car, these cars can easily slot through traffic and fit into seemingly impossible parking spots in the city centre. They provide seating for up to two people with their carry-on bags and are very economical to hire and run.
Popular Mini Car Hire Models: Ford KA, Peugeot 107, VW Up, Suzuki Swift, Fiat Panda, Fiat 500, Skoda Citigo, Opel Agila and many more.
Why opt for an Economy Car Hire in Austria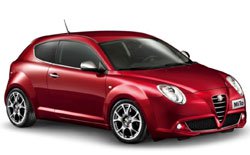 For those visiting cities, that require a little more extra space, Economy cars are the perfect choice. These cars can fit up to four people with one large suitcase. Also as zippy as the Mini cars, an Economy car can provide you with a little extra comfort and space at only a slightly smaller cost.
Popular Economy Car Hire Models: Kia Rio, Peugeot 208, Fiat 500, Ford Fiesta, VW Polo, Fiat Punto, Skoda Fabia (Estate), Opel Corsa and many more.
Why opt for a Compact Car Hire in Austria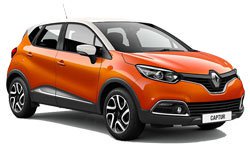 If travelling with a little more cash to spend on car hire, then why not consider one of our Compact vehicles. These cars can fit up to five people, with space for around 3 pieces of luggage and are still perfectly adept for driving around the city. While the engine in these cars is more powerful, they are still very affordable fuel-wise.
Popular Compact Car Hire Models: Hyundai I30, Fiat Tipo Estate, Citroen C4 Picasso, Opel Astra, Peugeot 3008, Peugeot 308 Estate, Ford Focus, VW Golf, Audi A3, Seat Leon and many more.
Why opt for an Intermediate-Size Car Hire in Austria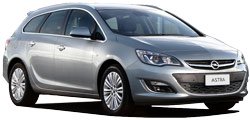 For those who are travelling with a small family, look no further than our Intermediate-Size range of vehicles. These cars can comfortably fit up to five people, with a little wiggle room, and space to store two large suitcases and one carry-on piece of luggage, which makes them ideal for exploring both in the city and beyond, in Austria's beautiful countryside. These vehicles are a good compromise between comfort and cost, and are very popular with our customers.
Popular Intermediate-Size Car Hire Models: Mercedes A Class, Citroen C4 Picasso, Skoda Octavia Wagon, Skoda Octavia, Nissan Qashqai 4x4, Ford C-Max 5, Skoda Rapid, BMW 1 Series and many more.
Why opt for a Large-Size Car Hire in Austria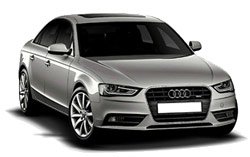 Austria is a very family-friendly holiday choice. The mix of astounding scenery and culture can make it both an educational break for children and a chance for city-bound parents to enjoy the benefits of the countryside. The crime rate is very low and road conditions are good, making it the perfect place for a road trip. Large Size cars are perfectly suited to such trips, especially if away for longer than a few days. With more powerful engines and ample room for five people, these cars can ensure that the whole family travels in comfort for the entire trip.
Popular Large-Size Car Hire Models: Audi A4, Mercedes C Class, VW Passat Estate, Skoda Superb, Peugeot 508, VW Sharan (7 Passengers), BMW 3 Series, BMW 3 Series Estate, VW Passat and many more.
Why opt for a Luxury Car Hire in Austria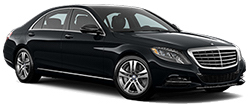 Some customers who travel to Vienna for business choose to extend their trip and hire one of our impressive Luxury Vehicles to blow off steam and explore the country's world-class rural regions. It's understandably not a rare sight to pass other Luxury vehicles on the road, so book now to avoid disappointment once your trip is underway.
Popular Luxury Car Hire Models: Mercedes E Class, Mercedes E Class Estate, Audi Q5, BMW 5 Series, Porsche Macan, Porsche Panamera and many more.
Why opt for a Convertible Car Hire in Austria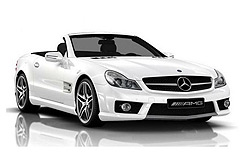 There really is no better way to explore the Austrian countryside than from the comfort of a Convertible. Perhaps you are planning the trip of a lifetime for your honeymoon or simply want to explore Vienna and Salzburg in style- you won't regret choosing one of our Convertible cars. Once you're driving through deep valleys, past glacial peaks and white-water rivers, with the power of a convertible at your feet and the wind in your hair, you'll know you've made the right choice.
Popular Convertible Car Hire Models: Mini Cooper Cabrio, Porsche 911 Carrera Cabrio and many more.
Why opt for an SUV Car Hire in Austria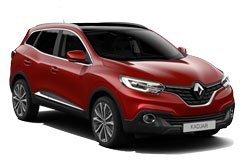 It's no secret that the Austrian mountain landscapes can be treacherous, although normally for mountaineers or thrill-seeking off-piste skiers. However, for maximum comfort and security, especially if travelling with all the family, why not book an SUV vehicle. They provide excellent on-road stability, especially during the winter, when snow is prevalent and weather less predictable. With space for five passengers, three large cases and two carry-on bags, these cars can ensure you are left wanting for nothing on your trip.
Popular SUV Car Hire Models: Ford Kuga, Nissan Qashqai 4x4, VW Golf 4x4, Skoda Yeti, Audi Q3, Volvo XC60 4x4, Jeep Renegade 4x4 and many more.
Why opt for Van Hire in Austria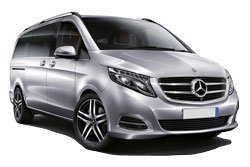 For those travelling to Austria to take advantage of the excellent outdoor activities that the country offers, why not consider hiring a safe, sturdy Van. These vehicles can fit up to seven people with all of their luggage and sporting equipment, so why not get your friends together and start planning the ultimate adventure holiday. With more than enough power to navigate the alpine Austrian roads, a Van can take your trip to the next level and provide absolute peace of mind.
Popular Van Hire Hire Models: Mercedes V Class 7, VW T6 4motion, Mercedes Vito 9, Ford Tourneo, Seat Alhambra 7 Pax and many more.
Now that you have read this fleet guide, we hope that you feel able to make a well-informed choice about your car hire. Our online booking engine is secure and very simple to use – with a few clicks you can browse the available fleets of all of our suppliers in Austria. Alternatively, give our award-winning customer service team a call and they will guide you through the entire booking process, discussing any expectations or concerns that you may have regarding your Austrian car hire.