Portugal Car Hire Fleet Options
A land of golden beaches, ancient castles and the finest of wines, Portugal has much to offer the modern visitor, especially those touring the country in an Auto Europe car hire. Oozing culture and tradition from north to south, it's one of the oldest countries in Europe with a history stretching right back to the Phoenicians. With its temperate year-round climate, the Algarve is one of Portugal's best-known regions and a well-established holiday hotspot. Built around a charming harbour at the edge of a wide lagoon, its provincial capital Faro features a fascinating maritime museum and an impressive 13th-century cathedral. In contrast, the green and pleasant north of Portugal is perfect for road trips, particularly the enchanting Douro Valley - the true home of Port wine. The Minho, likewise, is a picturesque region of sprawling vineyards and old towns, most notably Guimarães, the undisputed cradle of the nation, while Trás-os-Montes to the east is a sleepy wilderness of sleepy stone villages and ancient settlements. The Beiras region of central Portugal is a natural link between the cooler provinces of the north and the hotter, drier districts of the south. Birthplace of six kings, the provincial capital Coimbra is home to an exquisite Romanesque cathedral and one of the world's oldest universities. The Portuguese capital, Lisbon, is the hub of a region rich in history and culture, with some of the most impressive beaches in the whole of southern Europe. The narrow, winding streets of the city's Alfama quarter provide a fascinating prelude to the capital's most famous landmark, the Castle of São Jorge, which affords spectacular views of the River Tagus and far beyond. The Atlantic islands of Madeira and the Azores are arguably the most glittering jewels in Portugal's crown, with plenty of unique sightseeing opportunities to be enjoyed with your Auto Europe car hire. Madeira is famous for its rich, fruity wine while the neighbouring island of Porto Santo to the north was home to Christopher Columbus in the years before he discovered America. Spread across 400 miles between Portugal and the USA, the nine-island archipelago of the Azores offers spectacular landscapes and a temperate year-round climate, not to mention one of the most dazzling driving experiences in the world.
Why opt for a Mini Car Hire in Portugal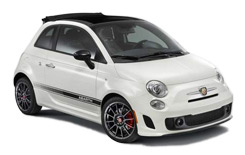 The ancient city of Lisbon is one of Europe's most fascinating capitals, with numerous attractions and many old quarters to see, such as the Alfama and Bairro Alto districts. Auto Europe offers the ideal vehicle for visiting the less accessible parts of Lisbon and all the other old towns and cities in Portugal, including Funchal and Ponta Delgada on the respective Atlantic islands of Madeira and the Azores. This is the Mini category, a car that caters for two people with carry-on cases or a single person with space for a bit more luggage. Mini-size cars are tremendously versatile and an unbeatably low-cost option in terms of petrol consumption, most noticeably around large towns and cities. Use your Auto Europe mini car to explore Lisbon's beautiful Baixa district and the city's beautiful riverside square, Praça do Comércio.
Popular Mini Car Hire Models: Fiat 500, Skoda Citigo (2 Doors), Opel Agila (4 Doors), Toyota Aygo, Seat Mii, Chevrolet Spark and many more.
Why opt for an Economy Car Hire in Portugal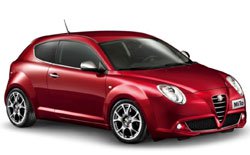 If you require a bit more space at an affordable daily rate with a similarly low level of petrol consumption, a very sensible option is the Auto Europe Economy car category which has space for up to four people with one large suitcase or two with additional luggage space. Economy vehicles are a good choice if you plan to spend time driving around Portugal's larger cities and their surroundings, such as Porto in the north of the country. Rich from centuries of trade, most notably the production and exportation of wine, Porto's historic centre is a fascinating place to visit with its labyrinth of narrow streets and elaborately-decorated churches. Make sure you driver over the Dom Luís I bridge to enjoy a guided tour of the Port wine lodges located at Vila Nova de Gaia on the south bank of the River Douro.
Popular Economy Car Hire Models: Fiat 500, VW Polo, Renault Clio, Ford Fiesta, Seat Ibiza (2 Doors), Opel Corsa and many more.
Why opt for a Compact Car Hire in Portugal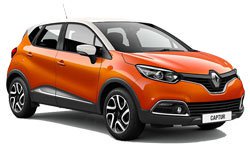 As Portugal is a relatively small country, it's possible to cover a lot of ground in a short amount of time, particularly in an Auto Europe Compact car, which are both versatile and very economical. With enough room for up to five people, including three pieces of luggage, our Compact category cars are perfect for extensive city sightseeing and exploring northern Portugal's enchanting Minho region, home to the softly-sparkling 'vinho verde' wine. In the Minho you'll want to visit the luxuriant Peneda-Gerês National Park and Guimarães where Portugal's first king, Afonso I, was born.
Popular Compact Car Hire Models: Toyota Auris, Opel Astra Estate, Kia Rio (4 Doors), Renault Symbol, Mercedes A Class, Opel Astra, VW Golf, Ford C-Max, Audi A3 and many more.
Why opt for an Intermediate-Size Car Hire in Portugal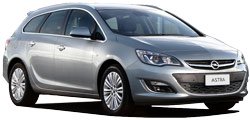 The sunny south of Portugal comprises two picturesque regions - Algarve and Alentejo - both blessed with many long sandy beaches and a plethora of fascinating places to visit. One of Auto Europe's best sellers is its ever-popular Intermediate-size vehicles, which have space for up to five people with two large suitcases and a carry-on case. Both economical and comfortable, our Intermediate-category cars are ideal for road trips across the great plains of the Alentejo (stopping over in Évora en route) as well as holidaying in the Algarve, a land of championship golf courses and some of Europe's most upmarket beach resorts, including Quinta do Lago and Vale do Lobo.
Popular Intermediate-Size Car Hire Models: Citroen C4 Picasso, Toyota Corolla, Ford Kuga, Citroen Berlingo, Ford Grand C-Max, Skoda Octavia Estate, VW Touran and many more.
Why opt for a Large-Size Car Hire in Portugal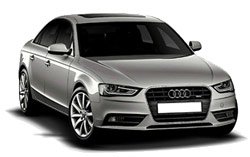 With its spectacular volcanic landscape, Madeira in the Atlantic is the ultimate road-trip destination, with some routes taking you high into the mountains with others following the island's spectacular coastline. Our suggested category for a journey of such contrasting road conditions is an Auto Europe Large car, which has enough power to scale Cabo Girão, one of the world's highest sea cliffs, and Madeira's twin peaks of Pico Ruivo and Pico Arieiro. Our Large car category caters for up to five people and all their luggage, providing enough space and comfort for families and groups of friends touring both Madeira and its sister island, Porto Santo, which is easily accessible by ferry from Funchal.
Popular Large-Size Car Hire Models: Audi A4, Ford Galaxy, Mercedes Vito, VW Passat Estate, Toyota RAV 4, Ford Mondeo Estate, Renault Talisman Grandtour and many more.
Why opt for a Luxury/Convertible Car Hire in Portugal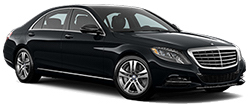 Visitors to Portugal opting for one of Auto Europe's Luxury or Convertible cars always appreciate the increased amount of comfort and leg-room, particularly when exploring the more rural areas of the country's hinterland like the wild and mountainous Serra da Estrela region, home to mainland Portugal's highest peak. Our Luxury cars have powerful engines and enough space for five people including luggage with plenty of room to spare, while Auto Europe's Convertible vehicles offer a similar level of luxury with all mod cons and a high-potency engine.
Popular Luxury and Convertible Car Hire Models: BMW 5 Series, Jeep Grand Cherokee, Mercedes E Class, BMW 7 Series, Ford Edge, Audi A6 and more.
Why opt for an SUV or Van Hire in Portugal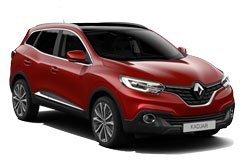 With dozens of high-quality golf courses and a wide range of other sports facilities available in the Algarve and all other parts of the country, including Madeira and the Azores, it's no surprise that Portugal is a fast-growing destination for group travel. Auto Europe's 7 to 12-seater Vans are tailor-made for itineraries of that kind, especially sports teams taking advantage of the country's warm climate for pre-season training and warm-up events. For the ultimate in comfort and your total protection, you might want to consider hiring one of our SUV vehicles which are large, stylish and built for cross-country road trips, including the most mountainous regions, such as the nine islands of the Azores, each with its own natural characteristics and unique tourist attractions.
Popular SUV or Van Car Hire Models: Nissan Qashqai, Volvo XC90, Renault Captur, Suzuki Jimny 4x4, Opel Vivaro, Ford Tourneo, VW T5 and many more.
Auto Europe fleet guides such as this one about Portugal are designed for your convenience and are written to help you make the right choice when booking your car hire. Our rates are the cheapest in the market and we also want to make sure that our customers are fully satisfied with all our products and services, which means offering the best vehicles for their needs. Our award-winning rental specialists are on hand to talk you through every stage of the booking process, so if you have any questions about any of the different types of vehicle available in our fleets, then please do not hesitate to call them on +441233225114. They will be more than happy to help. Have a good trip!