Car hire in Ponta Delgada – Gateway to the Azores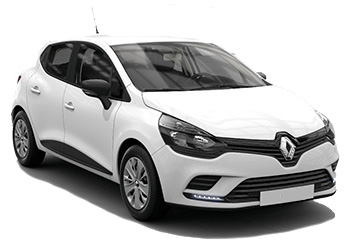 Once a small fishing port, modern tourism has helped Ponta Delgada develop into a cosmopolitan city whilst retaining much of its old-world charm. Its streets are lined with many impressive convents, palaces and churches, some of which date back to the time of the island's settlement. Kept mild by the Gulf Stream, the city is a year-round destination with the added bonus of being a short drive from many of the island's main sights, such as Furnas (a world-class thermal spa resort) and Lagoa do Fogo, the picture-book crater of an extinct volcano.
The city itself has much to admire, particularly the Carlos Machado Museum which is housed in an old convent and comprises a fine sections showcasing Azorean natural history and folklore. The most striking of Ponta Delgada's many churches are the Convento de Nossa Senhora da Esperança with its lavish 16th-century interior and the Igreja de São Sebastião funded in 1533. Don't miss the Forte de São Brás, a magnificent Renaissance fortress built on a spur overlooking the ocean.
With a car hire from Ponta Delgada you'll have access to the whole of São Miguel, affectionately known as the Green Island. Picturesque crater lakes like Sete Cidades are the star attractions here, attracting visitors from all over the world. The island is also notable for its bubbling geysers, fumeroles, waterfalls, grottoes and quaint little fishing villages nestling peacefully along the Atlantic shoreline. Ribeira Grande, a lovely seaside town on São Miguel's enchanting north coast, is the perfect spot for a relaxing lunch break whilst touring the island.
Auto Europe offers the best rates for cheap car hire in Ponta Delgada and elsewhere in the Azores, and always with the highest standards of customer care. Not only do we have strong partnerships with all the world's most prestigious car hire companies, we can also provide you with the right vehicle for your trip, whether it's a few days' city sightseeing or an extended road-trip around the island. Our experienced rental specialists can be reached on +44 123 3225 114 should you need help with your reservation.
If you'd like to see what other Auto Europe customers thought about their car rental experience in the city, please check out their ratings and the comments they posted on our Ponta Delgada car hire reviews page for added peace of mind. You might also want to consider sharing the driving by taking advantage of our cost-saving Free Additional DriverFree Additional Driver offers in many popular destinations all over the world, including Portugal.
For more information on renting a vehicle in Ponta Delgada, click on the car hire related topics listed below:
---
Where to pick up a car hire in Ponta Delgada
By working with all the world's top car hire providers, Auto Europe can offer you a wide choice of locations in and around Ponta Delgada, meaning that you can pick up your vehicle in the city centre and be on your way in a few minutes. Besides the many car hire companies operating at Ponta Delgada Airport, there are several conveniently-located suppliers' offices in other parts of the city, most of which are in close proximity to Ponta Delgada's top tourist attractions, such as its old historic quarter in the heart of the city cetre.
To help you make the right choice, our state-of-the-art booking engine allows you to do an extensive search to find the best vehicle and the most suitable pick-up point for your trip. Once you've keyed in your dates, an interactive map will come up with all the available locations for low-cost car hire in Ponta Delgada.
Ponta Delgada Airport
Ponta Delgada Airport (also known as João Paulo II Airport) is located just 2 kilometres from Ponta Delgada city centre and is the only airport on the island. The terminal was built in 1995 and hosts domestic flights as well as international flights, serving many other Portuguese airports (such as Faro, Porto and Lisbon) and several key cities in Europe and North America. The airport runs with one terminal which is split into two levels. The ground level hosts the arrivals, Departures and check in areas whereas the first floor level hosts restaurants and family restrooms. Many of the world's most renowned car rental suppliers have their welcome desks inside the airport's main Arrivals Hall just after the Customs section, so please make sure you have all the necessary documents about your person when you arrive to pick up your vehicle.
Ponta Delgada Airport (PDL)
Website: aeroportopontadelgada.pt
Address: Sao Miguel Island, Ponta Delgada, Azores, 9500 749, Portugal
Telephone: +351 29 6205400
---
Book with the best car hire suppliers in Ponta Delgada
Auto Europe is a leading international car hire company currently offering a vast selection of convenient pick-up and drop-off locations in 180 different destinations around the world. Thanks to our many years of experience dealing with all the global and local car rental companies, we can offer you the best standard of service and cheapest prices on the market.
Should you require additional information about the car hire companies we work with or their policies, for example out of office pick up or questions regarding age restrictions, our car rental specialists are just a phone call or e-mail away and happy to assist you.
---
Frequently asked questions about renting a car in Ponta Delgada
This section features the most frequent questions asked by people booking a car hire in Ponta Delgada. Scroll down for important tips relating to a wide range of essential car hire topics, such as credit cards, coverage, tolls, traffic and much more. If you need any more information, please call our reservations team on +44 123 3225 114 and they will be happy to help you with your reservation and assist you with your travel itinerary.
---
Yes. A valid credit card under the main driver's name is mandatory when you rent a car in Ponta Delgada. The rental supplier will need place on hold a certain amount of money which will be promptly returned once the vehicle in the same condition it was in when it left the picl-up station. You will need to make sure that the credit card in the name of the main drive and with enough funds to cover the deposit. Failure to provide this will mean not being able to collect the car and losing your booking. Please note that for luxury cars, the supplier might well ask for a second credit card, also in the main driver's name.
Visa, Mastercard, Diners and American Express are the most commonly accepted credit cards accepted by the local suppliers in the Azores. Further information can be found in our credit cards and deposits section on the Auto Europe website. To confirm which credit cards will be valid for your cheap car rental in Ponta Delgada, just click on the blue and white-coloured 'i' button after making a search in our booking engine, where you will also find all the other relevant credit card information.
When booking a cheap car rental in Ponta Delgada, it is comforting to know that all the vehicles offered by Auto Europe come with the minimum amount of legally-required Liability Insurance and Collision Damage Waiver (CDW) included in the base rate. Furthermore, Theft Protection cover (TP) is also included in the price. Depending on the supplier you choose, you may or may not have to pay an excess if you're involved in an incident or if the vehicle is stolen. It is important to note that CDW doesn't cover some parts of the car, such as the tyres, mirrors, etc. so for this reason we strongly recommend taking out additional coverage, such as Auto Europe's excellent Full Protection product for a small additional fee. This will provide cover for car mirrors, glass, roof, undercarriage, towing costs, key damage and loss, any applicable administration fees and misfuelling. Please note that the cost of our Full Protection depends on the location, supplier, rental duration and car category.
Our car hire coverage page has more details with regards to all the coverage options you need to consider when you rent a car in Ponta Delgada and other destinations in the Azores. All the coverage info relating to your booking can be easily accessed by clicking on the blue and white 'i' after making a search in Auto Europe's state-of-the-art booking engine, including the amount of CDW deductible, Theft protection deductible and Liability coverage. The same information is also included Terms & Conditions sent by e-mail once the reservation has been confirmed.
It's worth pointing out that you may be offered additional insurance by the staff of the local supplier when you arrive to collect your car. This is completely optional and, if you have already purchased Auto Europe's Full Protection coverage, the chances are you won't need what they are trying to sell you. Auto Europe cannot give a refund for any insurance purchased locally with the supplier, such as Personal Accident Insurance (PAI), Personal Effects Coverage (PEC), Super CDW, Seguro Relax Insurance and Road Side Assistance, among others, which are normally charged on a daily basis and are optional. Please take a look at our blog post on the subject which provides a general overview of the types of car hire coverage available on the market.
As Ponta Delgada is a relatively small city, traffic problems aren't much of an issue, except perhaps during the rush-hour when an increased number of vehicles head into and out of the centre. Traffic is heaviest in areas of higher population, but generally traffic jams are quite rare as the roads are very often quieter than in the larger cities. Other drivers also seem to be quite careful and you don't tend to get others overtaking or tailgating which can cause accidents. Find out more about getting around Ponta Delgada and the rest of São Miguel by car in the Driving in Portugal section of our website.
Parking tends to be a relatively straightforward process because you'll find numerous places to park your car rental in Ponta Delgada, including several underground car parks just off the main road running along the seafront. There's also a good choice of underground parking garages in the heart of the city centre, plus some free parking options in the outskirts. When parking in residential areas, be sure to move your car before 8am otherwise you'll get charged unless you purchase a ticket the night before. Look out for the large municipal car park on Rua Castilho which is secure and staffed 24/7 for a reasonable hourly rate.
No. Unlike on mainland Portugal where almost all of the motorways are tolled, there are no toll roads at all in Ponta Delgada and the rest of the Azores.
---
Ponta Delgada Travel Guide
Sightseeing is a major tourist activity in and around Ponta Delgada and the rest of São Miguel, which is a relatively small place with little traffic and the whole island can be toured quite comfortably in a single day. One of the most popular places to visit is Furnas for the hot springs and other amazing geothermal activity, as well as the Gorreana Tea Factory, one of only two in Europe. Other hotspots include Lagoa do Fogo and the beautiful twin-lake setting of Sete Cidades.
Best day trips with my car rental in Ponta Delgada
São Miguel is blessed with an abundance of dramatic volcanic scenery, such as giant crater lakes and bubbling volcanic springs, so exploring the island with a car hire from Ponta Delgada is a dream come true for nature lovers and photographers. With its prime seaside location, Ponta Delgada iprovides good access to all parts of São Miguel, so a road-trip around the island is perfectly possible without too much forward planning.
Furnas and the Caldeiras das Furnas
The village of Furnas is one of the main tourist attractions in the Azores, mainly because it is so extraordinarily different from anywhere else in Portugal. Despite its lack of sandy beaches, the area draws spa lovers from all over the world who are drawn to its hot volcanic springs and the chance to bathe in the geothermal waters in the 18th-century Terra Nostra gardens close by, which are rich in iron. Furnas also has several boiling water and mud springs gushing out of the ground throughout the area.
Pico do Carvão
Translating as Coal Peak, Pico do Carvão is a stunning lookout point at an altitude of over 800 metres located in Sete Cidades, an idyllic twin-lake setting created by an elevation of volcanic origin. It offers beautiful panoramic views of the surrounding 'Seven Cities' mountains and stretching as far as the the Atlantic Ocean.
Lagoa Empadadas
This peaceful lagoon situated in a volcanic is surrounded by stunning forests and greenery. Many people visit here as it is a popular tourist spot for relaxing nature trips, hiking and bird-watching. The hike is around 5-kilometres long with spectacular views and the route features many colourful wild flowers and vegetation to appreciate along the way.
Pinhal da Paz
Pinhal da Paz is a recreational park and forest reserve situated in the centre of the Picos Region of São Miguel. It was originally a rocky and volcanic area of land until it was inherited by Antonio do Canto Brum who began to plant wild pines and exotic plants as well as eucalyptus plants and huge ferns. The park is now a popular picnic and barbecue area with a children's playground and animal paddocks containing many species such as deer and ducks. There are also miniature replicas of the local buildings for educational purposes.
Arruda Açores Pineapple Plantation
The Azores islands were once famous for their popular oranges and citrus fruits until it was decided there was a need for change, therefore the idea to grow pineapples came to the islands. As the islands do not bask under a tropical sun, the islanders have implemented around 6,000 greenhouses in order to grow the pineapples from flower to fruit, a process that takes around two years. The plantation also sells pineapple cakes, jams, liqueurs and garnishes as well as other generic souvenirs. You can take a self-guided tour through the greenhouses and see the impressive display of urban agriculture, where locals are on hand to answer any questions you may have.
What to do in Ponta Delgada
An important trading port in the 18th and 19th centuries, Ponta Delgada is a charming Atlantic city and notable for its distinctive architecture of whitewash and black basalt buildings all over town. Most first-time visitors head straight for its historic centre where a number of excellent museums, old churches and fine monuments exist amongst the cities ancient cobbled streets, squares and shaded gardens.
The Church of São José: The church of São José is a 17th-century church located in the Campo de São Francisco district of the city centre. First opened as a convent, it boasts a stunning interior of gilded woodwork and a huge nave along with a beautiful baroque ceiling, along with a number of rare antique statues of several saints.


Lagoa das Sete Cidades: Close to the city lies the twin-lake setting of Sete Cidades which has developed over a long period of time in the crater of a dormant volcano. The lakes (one blue and the other green) are divided by a bridge over the connecting narrow strait from which breathtaking views of the surrounding hills can be enjoyed. The most popular view of the lakes is from the Vista do Rei viewing galery where the lakes can be photographed side by side.


Forte de São Brás: This official military building known as the São Brás Fortress is an important part of the 16th century military architecture used in the defence of the ships anchored in the city's port. The fort currently serves as the headquarters for the Azores armed forces and is home to a military museum displaying weapons, transport vehicles and war paraphernalia relevant to the island's long history. Enjoy a relaxing stroll along the waterfront to reach the fort and take in the views of the harbour from its high walls.


Gruta do Carvão: This ancient lava tube in Ponta Delgada is thought to be around 5,500 feet long although some reports suggest it is in fact longer than this. The cavern walls are home to structures such as lava benches, lava balls, stalagmites, spongy lavas, tree moulds, glaze, columns, branching galleries and lateral benches. You are shown a video before entering the caves prior to an informative guided tour through the accessible areas in the lava tube.


Dolphin and Whale Watching: Take a trip onto the Atlantic Ocean and see some of the most breathtaking marine life in the Azores. Keep an eye out for common, bottlenose, rissos, spotted and striped dolphins, turtles, seabirds and mink, sperm, pilot, blue, fin and sei whales as well as many other species of wildlife. You will begin with a briefing by a marine biologist who provides a commentary with detailed explanations throughout the tour. The boat will also tour around Princess Ring Islet for close-up views of the wildlife in this area.
---
Useful links