Car Hire with Alamo in Lisbon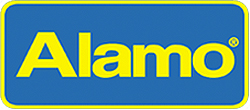 In the past years Lisbon has become one of the most interesting European capitals. With a rental car by Alamo Lisbon, you can discover this magic city and its surroundings but also get a taste of the whole country, as the distances from north to south, east to west are quite short. Alamo is part of Enterprise Holdings, one of the major car rental groups worldwide. It is particulary big in the US but has a wide international network and can boasts with long expertise in the field. Lisbon lies in the middle of Portugal, stretches over seven hills and welcomes visitors with breath-taking views over the Atlantic Ocean and wonderful buildings oozing of its history and tradition. The best way to get acquainted with the city is a classical journey on an old tram wagon of the line 28. On the way you will pass some of the nicest neighbourhoods such a Graca, Alfama, Baixa und Estrela. You should plan a stop in the old quarter of Alfama to take a picture and enter the Romanesque cathedral called "Sé", dating back to the 12th century. Near Alafama you should not miss the majestic São Jorge Castle, a stronghold that dominates the city from a hilltop.
For families with children there is the Parque das Nações at the riverfront, with the Oceanarium, one of the richest aquariums in Europe. In the evening go for a typical dinner accompanied by the traditional fado music and visit the Barrio Alto, bustling with bars and pubs. West of downtown you can drive to the Belem waterfront with the historic Belem Tower and the Jerónimos Monastery, a 16th century Gothic architecture jewel that has been declared an UNESCO World Heritage Site. Outside Lisbon many other interesting places are also waiting to be discovered. Just a thirty minute drive to the west there is the fairy-tale Pena Palace in Sintra or one hour and half to the north-west surf lovers can ride the high ocean waves in Nazaré. A bit further away to the north lies Porto, with is wine cellars scattered along the river. The stunning Algarve beaches and the city of Faro are also calling just three hours south of Lisbon.
Auto Europe has been in the car rental industry for over 60 years now and since day one our main goal is to guarantee clients convenient prices, accompanied by a top service. For this reason the suppliers we work with are strictly selected and count only to the best local and international companies. On our website you will surely find a very competitive car hire with Alamo in Lisbon. The booking process is very simple and if you have extra questions or need direct support you can reach our car rental experts under the number +44 123 3225.
Alamo Lisbon Car Rental locations
Alamo is conveniently located at the airport that enjoys a very central position, just 4 miles north of downtown. You will find the desk located in the airport arrivals hall, just follow the signage for rental cars. With a car rental by Alamo in Lisbon you will have the car keys in your hand almost without noticing and can start off your trip right away. For a quick pick-up prepare all the necessary papers, that is the Auto Europe prepaid voucher, driving licence, ID or passport and credit card of the main driver with enough credit.
---
Picking up a car at Lisbon Portela Airport is extradordinarily easy, thanks to it convenient location. A car hire with Alamo at Lisbon airport enables you to drive away as soon as possible to really get the most out of your time in Portugal. To reach the Alamo desk follow the indications for the "Rent-a-Car" area found just outside the arrivals hall. Once arrived please look for the Enterprise desk, Alamo's sister company, to pick up your Alamo rental car.
Alamo at Lisbon Portela Airport
Desk in Terminal - Proceed to Enterprise


Alameda das Comunidades Portuguesas

,


Lisbon

,

Portugal

1700-111




+ 351218486191

Opening Hours:


Mon - Sun – 09:00 AM to 20:00 PM
Alamo Lisbon has an "after hours drop off box". Please make arrangements upon pick-up on how to use the service.
---
Alamo Car Hire Policies in Lisbon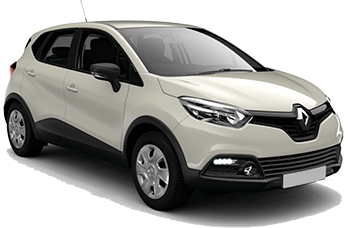 Before making a reservation it is highly recommended to check the terms and conditions applied by the car rental company. Auto Europe provides customers with very detailed information to ensure full transparency and the best possible service. Take a few minutes to read them through thoroughly. Policies can vary between car rental companies but sometimes also between countries or even cities. Following you will find a summary of the most important policies applied by Alamo for a vehicle hire in Lisbon. Should you have any further questions or concerns regarding a car hire be sure to check out our Frequently Asked Questions or our general travel tips.
Alamo Fuel Policy
All rental cars picked up at Alamo offices in Lisbon are rented with a full tank of fuel, and is expected to be returned full at the time of drop-off. Failure to return the vehicle with a full tank will result in a locally established refuelling fee.
Alamo additional driver policy in Lisbon
If you need to add an additional driver to your car hire with Alamo in Lisbon you can do it directly at the time of pick-up. A daily fee of EUR 4.06 (maximum of EUR 40.60 for the whole rental period) applies and has to be paid at the counter at the time of pick-up. All additional drivers must fill out the necessary paperwork and present an ID and driving license. Friends or family members that are not properly signed on to the rental agreement but then drive the rental car will be voided from all insurance coverage, making them liable for the total amount of any damages caused in the event of a collision or theft.
Alamo car hire age requirements in Lisbon
The minimum age to rent a car in Lisbon from Alamo is 18 but could extend to 21 depending on the car category. Also, all drivers between 18-20 will be subject to a daily Young Driver fee of EUR 7.70 per day. This fee is paid directly to the local supplier. To learn more about car hire age requirements, please follow the link. You can also see the age requirements by clicking on "Info Icon" during the Auto Europe online booking process.
Alamo coverage options in Lisbon
Any rental booked through Auto Europe always includes basic insurance, which encompasses Liability Insurance, Theft Protection (TP), Third Party Liability and Fire insurance. The liability insurance requires a legal minimum coverage called "Collision Damage Waiver" (CDW). This coverage is guaranteed by the rental company through an excess. The excess is the maximum sum of money the customer is responsible for in case of damage. This sum is normally blocked in full or partially on the main driver's credit card as a guarantee. CDW never covers damage to tyres, glass, exterior mirrors, underside, interior, roof, engine, damage to the locks and loss of vehicle keys. Alamo in Lisbon applies a CDW and theft protection deductible between approx. EUR 1180-2830, depending on the car type.
Auto Europe offers its own and highly convenient Full Protection Coverage. Against an additional fee, damage to glass, wheels, roof, underbody, towing costs, key replacement, misfuelling, and administration fees, will also be covered. Prices vary depending on location, rental duration, car category and supplier. This adds up to the total cost of the rental paid in advance and makes it unnecessary to buy extra insurance directly by the supplier.
At pick-up the local supplier might also offer you extra insurance packages, which are usually paid on a daily basis. For Alamo in Lisbon a "Windscreen Protection" for approx. EUR 2.50 a day (maximum EUR 37.50) is available.
To get a clearer picture on car hire coverage when renting a car you can refer to this link. You can also find more information on coverage by clicking on "Rate Detail" next to any selected vehicle during Auto Europe's online booking process.
Car Rental Extras with Alamo
For your car rental with Alamo in Lisbon you can book several extras to make your driving experience more comfortable. These extras can be booked directly through Auto Europe, who will inform the supplier in order to guarantee the availability or directly with Alamo in Lisbon when you pick-up your car hire. All of the extras listed below are available and will have to be paid locally:
GPS: the cost is approx. EUR 11.07 a day, and a maximum of EUR 110.70 per rental (VAT included and paid locally).
Child Seat: approx. EUR 7.65, per day and a maximum of EUR 80 per rental, (VAT included, paid locally).
Booster Seat: approx. EUR 6.45, per day and a maximum of EUR 60 per rental, (VAT included, paid locally).
Toll Pass Service: approx. EUR 1.85, per day and a maximum of EUR 18.50 per rental, (VAT included, paid locally); available only at participating locations. This enables drivers to use the express lanes where present and to get the price automatically charged on their credit card.
Cross Border Fee: approx. EUR 73.80 per month, (VAT included, paid locally); you need to specify the countries of travel when booking.
If you would like to read more about car hire extras and local fees you can visit our dedicated section.
Please note that the above displayed prices and policies are valid as of May 2020 and are subject to change.