Car Hire with Europcar Premium Pick-Up through Auto Europe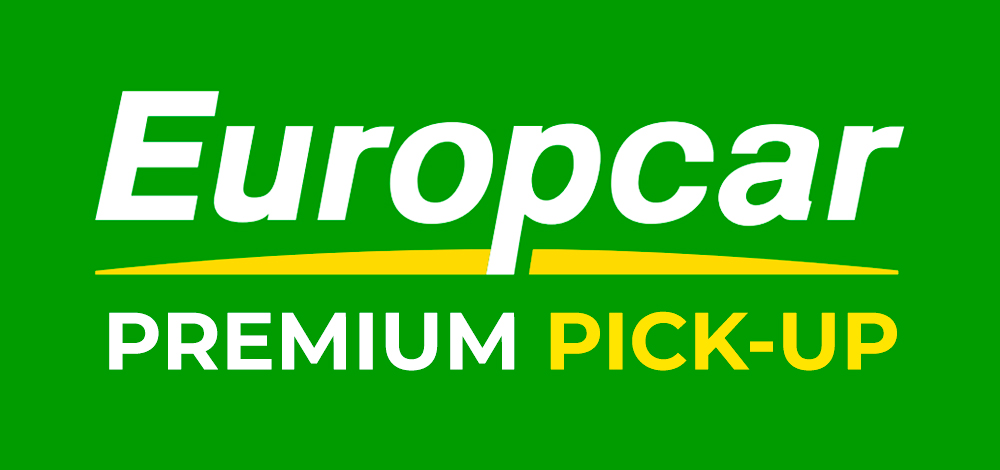 In a world where there's a fast-growing demand for contactless solutions among travellers, Europcar's innovative new Premium car rental pick-up service offers drivers the chance to hire a vehicle and be on their way quickly and safely as soon as they arrive at their destination.
With this service, customers no longer have to enter the rental station and join the queues, which can be quite substantial at certain times of the year. Now they can simply pick up their keys directly at the car park, thus saving lots of time and limiting the number of people they come into contact with. This, together with the additional cleaning measures and procedures that are in place since the COVID-19 outbreak, means that clients can benefit from a contactless self-service pick-up to proctect themselves and others.
High-tech and very user-friendly, the Auto Europe online booking engine is now offering car hire with Europcar Premium Pick-Up, with a key dispenser service at an increasing number of destinations. Drivers can easily check its availability when making a search in our system and book it in an instant.
---
Europcar Premium Rental service: What is the premium pick-up service?
In the peak travel seasons such as Christmas and the summer holidays, picking up a rental vehicle can be more problematic due to the increase in demand. There's paperwork to be filled in plus all the driver's personal details need to be checked - and all that that after a long flight, which can be even more tiring with kids.
Imagine being able to collect your car keys immediately with no queues and zero paperwork!
That's the thinking behind Europcar's new Premium Pick-up service, which speeds things up for the traveller and allows them to avoid all the regular car rental pitfalls.
At Auto Europe, we want our customers to have the most positive car hire experience possible, with a speedy key collection process and a fast onward journey. With Europcar's Premium Pick-up service there's no need for them to queue at reception, and their keys will be waiting for them the moment they arrive at the car rental collection point.
In no time at all they'll be inside their vehicle making themselves comfortable and getting ready for an enjoyable trip!
---
How does the Europcar Premium Pick-up service work?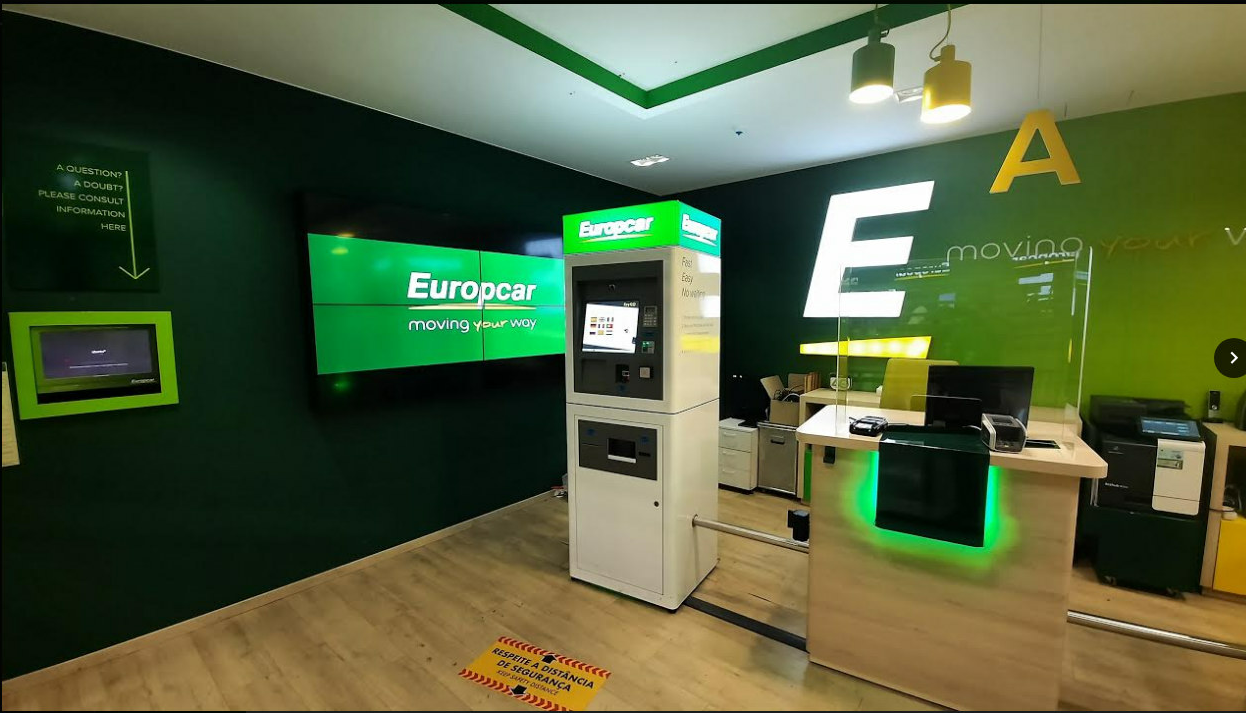 As a self-service product, the new Europcar Premium Pick-up package is one of the safest and most convenient ways to travel in the modern age. To qualify, you just need to have booked your vehicle with a Premium Package and agree to upload all the necessary documents, such as your driving licence, passport, etc. Once all the elements of your reservation have been confirmed in advance, including your pre-payment, the only thing you have to do next is agree to the electronic validation of your rental contract and accept the terms and conditions.
Upon finalising your booking online, you'll receive a confirmation containing important rental information. Once you have this in your possession, all you have to do is pre-register for the self-service online prior to arriving at your pick-up destination. To complete the pre-registration process please have your booking with rental start date, email, and booking number at hand, along with your driving licence. credit card and valid passport or identity card details with you in order to complete the process.
Once you arrive at your destination to pick up your car rental with Europcar Premium Pick-Up, please follow the below steps to receive the keys for the vehicle from the self-service key dispenser;
1. Select your desired language
2. Scan the QR code printed on the voucher or enter your booking number and date of birth
3. Select a vehicle in your chosen category
4. Pay the deposit amount for the fuel with your credit/debit card. You will need to grant credit card authorisation for the deposit, which will be cancelled /refunded at the end of the rental period in accordance with the Terms and Conditions.
5. Pick up your car keys and have a nice trip!
---
What are the advantages of Europcar Premium Pick-Up?
✔ Avoid the queues
The Europcar Premium Pick-up service is a quick way to collect your vehicle and be on your way without delay. It's the perfect system for anyone in a hurry who doesn't want to waste time at reception filling in forms, etc. You don't even have to look for the Europcar office on arrival; just head for the pick-up point and collect your keys from the dispenser.
✔ No small print
We at Auto Europe want all our customers to be totally satisfied with their car hire. With Europcar's Premium Pick-up service, everything is taken care of before they arrive to collect their vehicle with no hidden fees, so they can always relax and enjoy their trip knowing that they're in the safest hands.
✔ Award winning staff
With no queues to join and zero paperwork to deal with, there's very little to worry about when you take advantage of Europcar's Premium Pick-up service. Nevertheless, if anything does happen on the road, or you need to touch base for whatever reason, it's always good to know that Auto Europe's well-trained and highly professional staff are on hand to put things right in an instant.
✔ Safety first
Online security is a matter of utmost importance to Auto Europe, so all Europcar Premium Pick-up customers can rest assured that their details and documents will be rigorously protected during entire the validation process.
---
Frequently Asked Questions about Europcar Premium Pick-Up
In the following section we highlight some of the most frequent questions relating to Europcar's good-value Premium Pick-up package, such as what the price includes and where it is available. Keep scrolling down to find out the answers to these questions and more before booking your next car hire with Auto Europe.
---
The price of the Europcar Premium Pick-up package includes zero excess damage, theft protection, full-to-full petrol policy, unlimited mileage, full coverage of the vehicle's windscreen, glass, lights and tyres, road-side assistance cover, young driver surcharge, Via Verde automatic toll-payment device (except on the Portuguese islands of Madeira and the Azores), a reduction of the deposit and the Europcar Premium Pick-up service.
Lisbon Airport
At Lisbon Airport, you'll find the Europcar Premium Pick-up key dispensers located in the Europcar office on the right in the airport's rent-a-car area (for directions, follow the car rental signs in the Arrivals Hall).
Porto Airport
At Porto Airport you can find the dispensers located inside the Europcar station which can be reached by exiting the airport terminal building and taking the shuttle bus from the RAC bus stop area.
Faro Airport
At Faro Airport the key dispenser for the Premium Pick-up service is available at the Europcar office that is located in the Rent a car area outside the main terminal building. After leaving the luggage claim area, follow the signs for Rent a ca Area and the dispenser are inside the office on the right hand side.
Madeira/Funchal Airport
At Madeira Airport you need to turn right after exiting the door of the luggage claim area and simply walk a few metres to reach the Europcar Premium Pick-up key dispenser.
The location of your vehicle will be included in the summary of the rental agreement, which will be printed by the key dispenser machine at the time of collecting the keys.
When you arrive at your vehicle, you will have the chance to check whether the information on the documentation provided by the local Europcar supplier (including vehicle condition and fuel or electricity level) is correct. If you do not believe that it is, you can send an e-mail to the address mentioned in clause 10 of the Terms and Conditions of Hire or contact an agent in the car rental pick-up station, if you prefer.