Car hire in Dublin - Visit the Emerald Island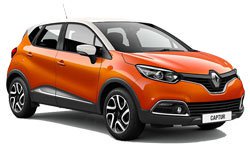 Dublin, the wonderfully vibrant capital of Ireland, is captivating tourists from all over the world with its pedestrian-friendly city centre rich in green areas and divided by the river Leffey and its famous pubs serving Guinness Beer. "Black pool" is the Gaelic name for Dublin, where the Poddle stream met the River Liffey to form a deep pool at Dublin Castle. The city is located on the eastern coast of the Republic of Ireland at the mouth of River Liffey. Further bodies of water, including the River Tolka and Royal Canal, cross through the city's urban landscape. Originally a Viking settlement, Dublin has been a key economic city throughout the rise and fall of its subsequent lords and invaders. It has gained further prominence in modern society as a cultural and historic hub. From the ninth century, the illustrated manuscript, the Book of Kells is housed within Trinity College´s library and draws thousands of visitors each year, while significant monuments, such as Dublin Castle and the contemporary Spire of Dublin, also lure travellers.
Nowadays, Dublin is an important economic and cultural capital, with a population of 1,273,069 spread on 123 sq mi of land. Fun fact: Dublin is known as the "Fair City". And any visitor or local can attest to this! Dublin is one of the greenest capitals in Europe, with only five percent of the population not within a five minute walk of a park, or other outdoor recreational area. There is no shortage of places to see and things to do here! The vast array of restaurants, pubs, shops, museums and green areas transform the energy of Dublin and forever captivate its visitors.
If you are planning your journey in this city, have a look and compare the best deals on our website in 3 easy steps. Auto Europe offers a wide range of vehicles and motorhomes for rental, and our reservations team is available to assist you with the best offers and handy advice for your booking 7 days a week under the phone number +44 123 3225 114. From Dublin's Airport to downtown, Auto Europe offers numerous convenient pick-up locations for a car hire in Dublin. Benefit from our expertise and partnerships with local and international suppliers that ensure you will find the right vehicle for your travel needs. A car rental is an invaluable resource in creating an itinerary that will suit your personal needs! Visit our Dublin car hire reviews page to read about other people's experiences renting a car with Auto Europe in Dublin.
For more information about renting a vehicle in Dublin, click on the car hire related topics listed below:
---
Where to Pick up a Car Hire in Dublin
From Dublin Airport to downtown locations like Russel Street, Kylemore Road, Malbourough Road, and Old Killmainham Road, Auto Europe offers numerous convenient pick-up locations for your car rental in Dublin. Just select the best solution on the drop down menu on the booking engine and browse through the many amazing deals we have on offer. We feature all vehicles, from mini to large categories, to SUVs and vans, and cooperate with the major international and local suppliers. Before leaving read your rental voucher thoroughly and make sure you have all the necessary documents with you, including a valid ID, driving license and a credit card in the name of the main driver. The address for your chosen supplier and its opening hours can also be found on the rental voucher.
Dublin Airport
Dublin Airport is the primary focal point for flight arrivals and departures within Ireland. It is the 12th most trafficked airport in Europe; approximately 32 million passengers transited here in 2019. Located approximately 5 miles north of Dublin's city centre, over the years the airport has grown to a state-of-the-art facility with excellent amenities, two runways and a recently inaugurated second terminal. Most of the car rental companies have desks conveniently located at both terminals, in Terminal 1 to the right of customs and in Terminal 2 in front of customs. Picking up your car hire at the Dublin airport will therefore be very quick and easy.
Dublin International Airport(DUB)
Website: dublinairport.com
Telephone: +353 (0) 1 814 1111
Address: Collinstown, Fingal, Dublin
Dublin Heuston Train Station
Located in the heart of Dublin is Dublin Heuston Train Station. This central rail station provides connections throughout much of Ireland - from South to West and Southerwestern Ireland. Handling around 23,000 annual passengers, along with a regional service, the station provides intercity rail links to places such as Mayo, Waterford and Limerick. Openned in 1846, this iconic train station was designed by architect Sancton Wood. A total of nine plaforms exist, with a dedicated area for retail and dining. The car hire suppliers are located a short walking distance from the station premises.
Dublin Heuston Train Station
Website: irishrail.ie
Telephone: +353 (0)1 836 6222
Address: Heuston Station Saint John's Road West, Dublin, Ireland
---
Book with the Best Car Hire Suppliers in Dublin
A car hire in Dublin is an invaluable resource in creating an itinerary that will suit you and your journey's needs. By benefiting from our expertise and partnerships with the best and most reliable international and local suppliers in the rental business, we ensure that you will find the right vehicle for your trip and can even offer so called one-way car hire deals, that is pick up and drop off at different locations, with select suppliers in Dublin. We work with global brands such as Sixt, Hertz, Avis, Thrifty, Alamo, and National, but also with local company Flizzr. Click on the logos below to gain more detailed information about the suppliers we work with. If you are undecided about what supplier or vehicle to choose, or you have question or doubts about booking a rental, then please do not hesitate to call our professional car rental specialists.
---
Frequently Asked Questions about Renting a Car in Dublin
Before booking a car hire in Dublin, it is important to know how renting a car works in general, from pick-up procedures to insurance options, to make your rental experience as smooth as possible. You might also have specific questions regarding driving and renting a car in Dublin, and want to know what the traffic is like or where you can park. This and much more we have tried to compile in a compact FAQ list below that we hope will help you before finding your car rental deal in Dublin.
---
Yes. Upon pick-up the main driver named on the Auto Europe voucher will need to show a valid credit card in his or her name, so that the supplier can apply a safety deposit block to secure the excess amount, or in case of zero excess insurance options, to guarantee for minor expenses. Debit cards, or credit cards belonging to other people are not accepted. For the list of credit cards accepted locally by each supplier, and details on the exact amount for the safety block please read under "Info Icon" in the booking mask.
Insurance is a key aspect to be considered when you rent a car in Dublin, and in general. All the car hire offers in Dublin and on the Auto Europe website always include the legally-required amount of liability insurance, Collision Damage Waiver, which is more commonly known as CDW (with or without excess, depending on the car rental company) and Theft Protection (TP), which again comes with or without excess depending on the car rental company. This is our so called basic rate. Read our comprehensive guide to car hire coverage to find out more about what type of coverage is best when renting a car in Ireland and elsewhere around the world.
However, please note that CDW never covers the vehicle's tyres, glass, wing mirrors, undercarriage, interior, roof, engine, any damage to the locks and the loss of keys, so we strongly recommend that drivers take advantage of Auto Europe's Full Protection product for an additional fee which covers any damage to glass, wheels, roof, undercarriage, towing costs, key loss, misfuelling (i.e. putting the wrong kind of petrol in the tank) and any admin or other fees. The daily cost of this cover varies depending on the location, rental duration, car category and supplier.
If you need to register additional drivers, this is usually possible and done directly on site at the time of pick up. Additional drivers have to sign the car rental contract too and an additional driver fee may apply to get insurance coverage. Some suppliers will sometimes allow you to add an additional driver free of charge and on the Auto Europe website you can also find deals for free additional driver(s). Check this link to see if we have such a promotion for your low cost car rental in Dublin.
Young drivers (in this case, under the age of 26) may be required to pay an additional fee. This fee, paid locally,an called a Young Driver Fee, is not considered an insurance as such but rather a Young Driver's Surcharge. Prior to booking, you can find it in the "Info Icon" of individual offers. After booking, you can find it in your voucher.
Driving in Dublin is relatively easy, as the majority of streets are well maintained and equipped with traffic signs. Departing from the airport, the M50 route is the fastest way to reach the city centre, despite usual traffic. Those coming from the southern part of the island can drive on the M8 from Cork and M9 from Waterford. To more easily navigate the unfamiliar streets of the Irish capital, the Dublin City Council website has recommended routes that will contribute to a hassle-free driving experience. It's important to remember that bus lanes can be found on most of the main roads in the city, and during specific hours (usually Monday to Saturday from 7am to 7pm) it is not allowed to drive on them. For even more helpful information on safely driving your Dublin rent a car have a look at our guide.
Pay and display parking is prevalent in Dublin and is based on the designated colour zones which differentiate the parking cost. The Yellow Zone, for instance, usually is very high demand and the hourly tariff costs €2.90 (approx. £2.64). On the other hand, low demand zones such as the Orange have a tariff of just €1/hour (£0.91). Save any coins for the street meters and refer to signs for limited duration restrictions or for free parking times. You may also opt for a parking tag. With a tag, you can pay for any on-street parking from your own mobile phone. There are also numerous public garages that offer hourly rates varying from €2.50 (£2.27) per hour to about €3.10 (£2.82) per hour.
When driving around Ireland you will find eleven toll roads, mostly motorways and tunnels. Payment occurs in cash or credit cards at toll plazas. Card payment is not possible at the M8, Limerick Tunnel and the East Link Bridge. Please note that the M50 is barrier-free and payment can be done online or at designated Payzone outlets. Of course there is also a Toll Tag Account system to avoid stopping at each barrier. For more detailed information please visit the Irish eToll Website.
Ireland's capital is a good starting point to further travels across the country. As an alternative mode of transportation, Auto Europe offers various options of campervans in Dublin, from smaller to large models, all very modern and comfortable. Take a look at our offers in the dedicated motorhome section as inspiration for your holidays on the green island.
---
Dublin Travel Guide
Dublin is the beating heart of Ireland, the third largest island in Europe. Here you can find all sorts of attractions typical of a capital city, ranging from history, culture and entertainment. Dublin is a very green city and welcomes guests with a very pleasant atmosphere. But beyond the city an enchanting nature with majestic sea cliffs and an authentic countryside are calling to be discovered with your Dublin rental car that will give you all the flexibility not to miss any wonderful corners of the island. Following we will provide you with tips on what not to miss in Dublin and suggestions for some day trip, to help you plan an interesting itinerary.
Best day trips with my car rental in Dublin
Why not take advantage of your stay in Dublin and also discover nearby places? If you are looking for ideas for a fun afternoon, visit our golf inspired road trip. We also recommend day-trips outside Dublin which will take you closer to nature and allow you to experience Ireland's enchanting countryside.
Cliffs of Moher
The beautiful coastal region of County Clare is located across the island, and it is worth visiting and spending the day sightseeing. With just a 2,5h drive it is possible to reach the west coast. Coming from the riveting city of Galway, take a pleasant drive by the ocean to the Cliffs and appreciate the striking scenery. Enjoy leisurely strolls, learn about the geology and history of the area, have a nice meal in Galway accompanied by street musicians' performances and explore the stunning Burren National Park. This is the perfect destination to unwind and leave the busy streets of Dublin behind for the day, exploring Wild Atlantic Way and 700-foot high cliffs.
Blarney Castle
About three hours south of Dublin lies the impressive Blarney Castle. This journey will take you through picturesque regions such as County Tipperary and County Kildare until you arrive at the ruined castle housing the famous Blarney Stone. Legend says that a kiss on this stone grants the gift of the gab and eloquent, charming speech! Take the opportunity to also visit the nearby city of Cork and grab a quick bite at the English market. You can explore the quaint city centre, enjoy some shopping and visit the colossal St Finn Bar's Cathedral.
Game of Thrones Tour
For GOT fans and those ready for an exciting hike, we recommend taking the Game of Thrones tour. You can explore the setting at your own leisure with a car rental in Dublin, or book a guided tour from a local tourism agency. The HBO series that brought to life George R.R. Martin's best-selling book series "A Song of Ice and Fire" shot several scenes in Ireland. Winterfell, for instance, is located just two hours north of Dublin, at Castle Ward. You will also come across familiar ruins and forests - but we will stop right here, as we don't want to ruin the surprise with any spoilers.
What to do in Dublin
This incredible city has a vast array of places to visit. From touristic attractions to mouth-watering restaurants, authentic pubs and shopping streets, there is something for everyone here. Travellers with a good amount of time on their hands can explore Dublin at their own pace, getting to know the different areas on both banks of river Liffey. But, for those looking for a quick guide, we recommend a few places that truly are must-visits in Dublin. History lovers will be entertained with the Little Museum of Dublin, the Kilmainham Gaol, Saint Patrick's Cathedral and Dublin Castle. Phoenix Park, St. Stephen's Green and even Dublin's Zoo are the perfect places to decompress and enjoy nature. At night, make sure you stop by the famous Guinness Storehouse, or look for a traditional folk Irish show.
Kilmainham Gaol: This surprising attraction is one of the largest unoccupied jails in Europe, operating from the 1780s to the 1920s. The history behind its bars is so rich that a visit here is worth the time. This place was built with the initial purpose of holding public hangings. Over the years, tales were heard about overcrowded cells and even prisoners as young as 7 years old. Currently, Kilmainham Gaol is a museum on the history of Irish nationalism, with an art gallery on the top floor exhibiting paintings and jewellery from their incarcerated prisoners.


The Little Museum of Dublin: This little gem near St Stephen's Green was created almost entirely by public donation. Even the local newspapers described it as "Dublin's best museum experience". Those interested in learning more about the rich history of Dublin can't miss this place. Just make sure you book your tickets in advance, because guided tours sell out very quickly, and you will not want to skip on the fascinating stories told by the guides. As an added bonus, fans of the Irish band U2 will have a pleasant surprise on the top floor of this museum.


Croke Park Stadium Tour and GAA Museum: Gaelic sports, such as Gaelic football, hurling, handball and camogie, are beloved by the nation, so it's not surprising that Ireland has a museum entirely dedicated to them. You can learn more about these modalities by exploring the GAA Museum, located close to Croke Park. With a capacity of 82,300 people, this is the third largest stadium in Europe. Guided tours provide insights on the VIP area and media centre, the dressing rooms, the players' tunnel and even the secrets behind their ever green grass.


Irish Whiskey Museum: No one should leave Ireland without having at least one sip of their most famous national drink. Located near Trinity College Dublin, the Irish Whiskey Museum is an interactive and fun activity for grown-ups with sample tastings included. Here, it is possible to learn more about the origins of this beverage, as well as the distilling technique and the evolution of whiskey in Ireland and in the world. Those interested in this subject can also head to the Guinness Storehouse, where visitors will be treated to a pint and a beautiful view from the rooftop.


Phoenix Park: Located just 2 miles from the city centre, Phoenix Park is one of the capital's most famous landmarks, with 354 years of glorious history. This giant park has 1752 acres and consists of 30% trees, which are mainly oaks, limes, sycamores and horse chestnuts. There, you can also visit the Zoo, a Viking cemetery, Ashdown Castle, Wellington Monument, a racing track and several other attractions. You may even encounter a herd of deer roaming freely in the grass. Legend has it that the lion from the logo for MGM film studios was born in this park.
---
Useful links
Travel tip - Enjoy a weekend in Dublin