Car hire in Shannon – Discovering South-west Ireland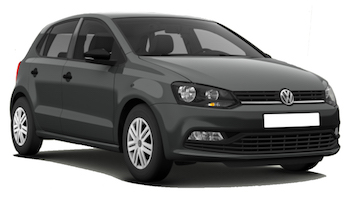 A charming, peaceful town on Ireland's spectacular south-west coast, Shannon is an excellent entry point to one of the most beautiful, historic and fascinating parts of the island. Accessible through Shannon Airport, the country's third-busiest airport after Dublin and Cork, the town offers epic landscapes, exciting experiences and thousands of years of history.
With a car hire in Shannon you can explore the Wild Atçantoc Way, the longest defined coastal touring route in the world. Incorporating County Kerry, the Burren and the famous Cliffs of Moher, it is home to some of the nation's finest scenery, as well as an almost never-ending number of places to visit nearby. Running along the very edge of mainland Europe, this 2,500km-long coast road is a major attraction and draws road-trippers from all over the world.
Shannon itself is bursting with tourist interest, most notably the Shannon Aviation Museum where visitors can see a unique collection of aircraft cockpits, jet engines and flight simulators, etc. Bunratty Castle and Folk Park is another of the town's star sights, particularly its impressive fortress which was originally built at the beginning of the 15th century.
As one of the world's leading car rental companies, Auto Europe has established strong working relationships with the industry's most important car hire suppliers, which means we can offer our many clients the best deal for their visit to Shannon and the rest of west Ireland. Call our rental specialists on +44 123 3225 114 and they will be happy to find you the right vehicle for your trip, whether it's small car for city sightseeing or a sumptuous SUV for that dream trip along the Wild Atlantic Way.
For added peace of mind, please visit our Shannon car hire reviews page to see what other Auto Europe customers though about their car hire experience in the city.
For more information on renting a vehicle in Shannon, click on the car hire related topics listed below:
---
Where to pick up a car hire in Shannon
By working with all the world's top car hire providers, Auto Europe can offer you a wide choice of locations in and around Shannon, meaning that you can pick up your vehicle in the heart of the city and be on your way in just a few minutes. Besides the many car hire companies operating in downtown Shannon, there are several conveniently-located suppliers' offices at Shannon Airport, one of the largest in Ireland, including Sixt, Hertz and Europcar.
To help you make the right choice, our state-of-the-art booking engine allows you to do an extensive search to find the best vehicle and the most suitable pick-up point for your trip. Once you've keyed in your dates, an interactive map will come up with all the available car hire locations in Shannon and beyond.
Shannon Airport
Located within easy reach of most top attractions in Ireland, including the capital Dublin, Shannon Airport is one of the largest airports in the country and caters for around 2 million passengers every year. Situated near Shannon and Limerick, it handles regular scheduled and charter flights operated by some of the largest carriers, including Aer Lingus, Ryanair, TUI Airways and United Airlines. SNN is a busy European airport and therefore features the presence of several major international car hire suppliers, many of whom have their reception desks located in the airport Arrivals Hall. Please make sure you have all the necessary documents ready (such as your driving licence, passport, etc.) prior to collecting your vehicle in order to make the pick-up process as quick as possible.
Shannon Airport (SNN)
Address: Co. Clare, Ireland
Telephone: +353 61 712 000
---
Book with the best car hire suppliers in Shannon
Auto Europe is a leading international car hire company currently offering a vast selection of convenient pick-up and drop-off locations in 180 different destinations around the world, including Shannon and Shannon Airport. Thanks to our many years' experience dealing with all the most important global and local car rental companies, we can offer you the highest standards of service and the cheapest prices on the market.
Should you require additional information about the car hire companies we work with or their policies such as their out-of-office pick-up hours or questions regarding age restrictions, our car rental specialists are just a phone call or e-mail away and are always very happy to assist you.
---
Frequently asked questions about renting a car in Shannon
This section features the most frequent questions asked by people booking a car hire in Shannon. Scroll down for important tips relating to a wide range of essential car hire topics, such as credit cards, coverage, tolls, traffic and much more. If you need any more information, please call our reservations team on +44 123 3225 114 and they will be happy to help you with your reservation and assist you with your travel itinerary.
---
Yes. Whenever you book a low-cost car rental in Shannon, you'll need to present a valid credit card in the name of the primary driver at the time of picking up your vehicle. This is because the local supplier will need to place a hold on the value of the deductible for the vehicle being rented and driven in and around the Shannon area, which is promptly refunded once the vehicle has been returned undamaged. You can check out the rules regarding credit cards on our dedicated blog post.
Some travellers express surprise when they try to pay with their debit card instead of a credit card, only to have it refused. The reason for this is that car rental companies need to be sure that the customer has enough credit to cover all eventualities prior to picking up their cheap car rental in Shanon and elsewhere on the Emerald Isle, which is why a credit card is required.
Please note that to book a luxury car hire in Shannon, the supplier might request a second credit card (Visa, Mastercard, Diners or American Express) also in the name of the main driver. Full details about which cards (and types) are accepted can be accessed through the Auto Europe booking engine once you have selected your dates, destination, preferred car hire category and supplier. Just click on the blue Rate Details button to access the Supplier Payment Policy Information section where all the card-related information can be found.
Please take a look at our blog post detailing the six most important things to know about credit cards and deposits for more advice before embarking on your journey to the beautiful south-west of Ireland.
Auto Europe's car hire rates always include the legally-required minimum amount of liability insurance, Collision Damage Waiver (CDW) with or without excess depending on the car rental company and Theft Protection (TP), also with or without excess depending on the car rental company. Please read our comprehensive guide to car hire coverage for more information on which type of coverage is best when you rent a car in Shannon and other parts of Ireland. It's important to note that CDW never covers the vehicle's tyres, glass, wing mirrors, undercarriage, interior, roof, engine, any damage to the locks and the loss of keys etc., which is why we recommend Auto Europe's Full Protection coverage for a small additional charge which covers any damage to glass, wheels, roof, undercarriage, towing costs, key loss, misfuelling, admin fees etc.
All the info relating to coverage is clearly stated in the Auto Europe website; just make a quick search in our state-of-the-art booking engine and yu'll find all the details you need by clicking the Rate Details button to access the Additional Information section where you'll find the amount of coverage included in the price, CDW Deductible, Theft Insurance Deductible and Liability Insurance. Exactly the same information is also available in the Terms and Conditions when making an enquiry or confirming your booking.
Please note that it's not uncommon for car hire staff to offer our customers additional coverage at the time of picking up their vehicle, which includes (but is not restricted to) PAI (Personal Accident Insurance), PEC (Personal Effects Coverage), Super CDW, Seguro Relax Insurance, Road Assistance etc. You are completely at liberty to choose whichever coverage policies you desire, but you should bear in mind that Auto Europe cannot refund any locally-purchased insurance charges/fees even if they are found to be unnecessary once the car has been dropped off at the end of the rental period.
For more information about Auto Europe's fully-inclusive coverage, please don't hesitate to give our reservations team a call on +44 123 3225 114 or alternatively send them an e-mail to reservations@autoeurope.co.uk. Our products are designed to give you total peace of mind during your trip to provide you with a smooth and stress-free journey. Check out our related blog post to find out what types of car hire coverage are available for your forthcoming trip to Shannon.
The general speed limits across the Republic of Ireland are 120 km/h (74 mph) on motorways, on open roads outside cities (national roads) 100 km/h (62 mph), and within built-up areas 50 km/h (31 mph). If you are driving in rural areas, as you are likely to do in Ireland, you should fill up your tank with petrol as you leave the town or city, as petrol stations in rural areas are scarce and located far apart. While driving in the countryside, you may encounter farm machinery or farm animals such as sheep on the road, so you should always remain vigilant.
It is easy to access the whole region from Shannon, and even driving your car hire to Dublin does not take too long. To get to Limerick, you should take the R471, then the N18, and finally drive along the R445. The journey is only 12 miles, a 20-minute drive. Ennis is equally close at 13 miles, or 20 minutes, away. Take the M18, then turn onto the N85 and afterwards onto the R458. The E20/M7 motorway will take you from Shannon to Dublin in about two and a half hours, with a driving distance of 137 miles. More guidance on driving in Ireland can be found here.
When parking your car rental in Shannon, you should be mindful of the presence of yellow lines painted on the parking space, as these denote restrictions on parking. Double lines indicate that parking is prohibited at all times. A single line suggests that parking is not permitted between 8am and 6.30pm Monday to Saturday. A broken line signals that there are limitations, which are signposted. To avoid any unwanted surprises, be sure to check all signage near the parking space for any exceptions or other restrictions.
Yes. Ireland (including Shannon and the rest of the south-west) does have toll roads and the amount you pay depends on the category of the vehicle, which in general ranges from €1-2 for a regular car hire in Shannon to €6-7 for heavy goods vehicles. The most convenient way of paying tolls in Shannon and the rest of Ireland is by signing up for a Toll Tag Account online, plus you can also pay using one of the Payzone Outlets. Failing to pay for using a toll road in Ireland will incur a fine, which increases substantially the longer you delay payment. Please note that if you are planning to visit Dublin, the city's C-shaped orbital motorway (the M50) is the only road on the island with barrier-free tolls, which must be paid by 8pm the day after travelling on it. If payment is not made by 8 pm the next day, an additional fine is imposed which increases again in the event of non-payment. You can pay your tolls and avoid penalties by signing up at the eFlow website.
For people with plenty of time on their hands, it's possible to avoid paying tolls in Shannon and other parts of the Emerald Isle by taking the slower and less direct country routes. Whichever you decide, you can plan your trip much more effectively by visiting the Irish Tolls website where you'll find an interactive route-finder marking toll roads all over the country. For up-to-date information on driving in Shannon and elsehwre on the island, please consult the respective Ireland travel advice page on the UK government website.
---
Shannon Travel Guide
Nestling beside the river of the same name, Shannon is the second-largest urban district in County Clare, and while it's largely known for its busy international airport, it has lots of things for visitors to see and do, including a few first-class cultural attractions and several ancient castles.
Best day trips with my car rental in Shannon
A car rental in Shannon is by far the best way of discovering the lush, green landscapes of west Ireland, most notably the Wild Atlantic Way which passes through the town whilst skirting the western edge of mainland Europe. Auto Europe can make your trip even more enjoyable by offering you the chance of picking up your car in one place and dropping it off in another with a one-way car hire to allow you and your fellow passengers more freedom and flexibility on the Emerald Isle. You might also want to take advantage of our popular Free Additional Driver promotions so that you can share the driving with a friend or faily member.
Cliffs of Moher
Less than an hour's drive north-west of Shannon lies one of the most famous tourist sights in Ireland, the breathtaking Cliffs of Moher which stand stand 700-feet tall and offer dramatic views of the crashing Atlantic waves. This imposing sea cliff runs 14 kilometres along the edge of the Burren region of County Clare and on a clear day visitors can the beautiful Aran Islands in Galway Bay.
Doolin Cave
Another fantastic attraction within an hour's drive of Shannon is Doolin Cave, home to the largest free-hanging stalactite in the Northern Hemisphere. Visitors can walk inside the cave through its natural entrance and follow a stream sink at the base of a cliff face before entering the main chamber where the star exhibit - the Great Stalactite - can be seen.
Limerick
The charming city of Limerick just 20 minutes away for visitors who rent a car in Shannon was founded by the Vikings on the banks of Ireland's longest river in 922AD. It's home to plenty of interesting sights, such as Saint Mary's Cathedral which was founded almost 900 years ago.
Loop Head Peninsula
Heading west brings you to the lovely Loop Head Peninsula, a very pleasant 20-minute drive with your cheap car hire in Shannon. This spectacular promontory boasts some of the island's most striking sea and landscapes, featuring the famous Loop Head Lighthouse, the cliffs at Kilbaha, Dolphinwatch Carrigaholt and the very unique Bridges of Ross.
What to do in Shannon
This relatively new town in the heart of south-west Ireland is quickly establishing itself as an upcoming tourist destination in its own right. Several new attractions have opened in recent years, including the amazing Atlantic AirVenture Aviation Centre, which enhance Shannon's exceptionally beautiful location amidst some of the most photogenic scenery on the island.
Bunratty Castle and Folk Park: Centred around one of the best-known of the many castles in Ireland, Robert De Muscegros built the first defensive fortress here in 1250, while the current castle from 1425 has been wonderfully restored for the enjoyment of visitors and locals alike. Highlights include the many 15th- and 16th-century furnishings, tapestries and works of art inside, as well as the sourrounding parkland which has been reconstructed to display the homes (more than 30 in total), shops, farmhouses, streets and environment found in old Ireland in the form of a 'living village'.


King John's Castle: Not far from the centre of Shannon stands King John's Castle, arguably the most impressive medieval fortress in the county. With more than 800 years of history, it is located in the centre of King's Island and visitors can soak up its long story through interpretive activities and exhibitions, 21st-century touch-screen technology and fabulous 3D models.


Atlantic AirVenture Aviation Centre: Visitors to the excellent Atlantic AirVenture Aviation Centre can experience what it's like inside a jet airliner and even fly it! There's also an interactive Aviation Museum and Aviation Education Centre on the premises.


Ballycasey Craft and Design Centre: Located in the heart of Shannon, visitors to the fascinating Ballycasey Craft and Design Centre can browsing inside an interesting collection of independently-run arts and craft shops to buy jewellery, farm products, photographs and many other home-made artefacts besides.


Craggaunowen: Just north of Shannon lies the early Bronze Age site of Craggaunowen, complete with restored villages and original abodes that help visitors imagine what life must have been like for some of Ireland's earliest settlers. Other highlights include Craggaunowen Castle, a 16th-century medieval fortress operated by the Shannon Heritage, and Crannog, an artificial island where Celts used to build their homes and keep their livestock.
---
Useful links