Car Hire Ireland - Discover the Republic of Ireland by car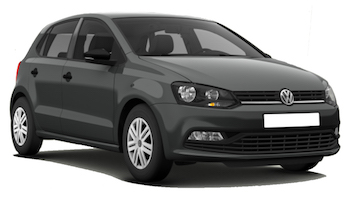 Packed with history, natural beauty and a vibrant culture, Ireland is small enough to travel easily around but with a sufficient amount of terrain for an extensive and very exhilarating motoring holiday. Compact and delightfully verdant, it's a bucolic country with a profusion of medieval towns and villages garnished with a unique edge-of-Europe atmosphere. With an abundance of scenic routes, charming hotels, authentic regional cuisine and geological wonders, a car hire in Ireland promises a truly memorable trip no matter how many times you've already visited this magnificent country.
Most first-time visitors gravitate towards the vibrant capital, Dublin, a city rich in heritage with a very strong cultural identity. It's a well organised place that's tailored to the demands of the modern tourist with an efficient road and parking system and plenty of first-rate attractions, notably the National Museum and Trinity College, home to the famous 9th-century illuminated Book of Kells. Visiting the lesser-known western and southern parts of Ireland is easier when picking up a car hire in Cork or Knock, respectively, which are both charming cities with international airports surrounded by starkly beautiful landscapes.
Just 150 miles across at its widest point, Ireland is ideal for road trips at any time of the year, particularly along the aptly-named Wild Atlantic Way linking Donegal with the Dingle Peninsula, passing through some of the most striking and sparsely-populated parts of the island en route. Other breathtaking drives include the route straight across the island from Dublin to Galway (136 miles in total) as well as the coast road south of the capital, the M11, which provides access to the Wicklow Mountains National Park where some of the world's most renowned prehistoric monuments are located.
Founded in 1954, Auto Europe is a leading global car hire broker with strong working relationships with all the main rental providers in Ireland and elsewhere around the world. A long-term collaboration with these suppliers means we that can offer rates much lower than booking direct with the added bonus of having the widest choice of vehicles available on the Internet. For total peace of mind whilst travelling around Ireland, Auto Europe's comprehensive car rental coverage offers full protection in the event of a breakdown or accident, plus you can take advantage of our regular promotions offering free additional drivers, etc.
To help you plan your driving holiday in Ireland and assist you with your booking, our reservation specialists are on duty 7 days a week to make sure you choose the right type of vehicle for your trip, whether you are picking up your car in Dublin, Shannon or any of our other convenient pick-up points located all over the island. Please don't hesitate to give them a call on +44 123 3225 114 if you need advice on any aspect of the car hire process and all other issues relating to your forthcoming motoring adventure in Ireland. Peace of mind is very important when renting a car abroad, so check out what other customers think about Auto Europe rental services in Dublin and many other towns and cities in our Ireland car hire reviews section.
For more information on renting a vehicle in Ireland, click on the car hire related topics listed below:
Where to Pick up a Car Hire in Ireland
When you rent a car in Ireland with Auto Europe you can choose from numerous pick-up and drop-off points all over the island, including Kerry and Donegal.
Dublin is the most popular base from which to explore the eastern and central parts of the country after spending a few days soaking up the sights and sounds of one of the world's most talked-about cities.
Select Cork if it's the sensational south coast you're looking to explore or Shannon to pick up the wonderful Wild Atlantic Way, one of Europe's most popular road-trips.
Alternatively, why not pick up your vehicle in Sligo to have direct access to Ireland's more remote north-western shores, with the added bonus of being close to Northern Ireland for an exciting two-destination itinerary.
Whichever part of Ireland you choose to visit, rest assured that Auto Europe can provide you with the right vehicle for all your needs. With a total of over 24,000 prime pick-up and drop-off locations to choose from in more than 180 different countries worldwide, Auto Europe is always your first choice for car hire all over the globe, whether it's a small car for city sightseeing in Dublin or a minivan for touring the island with friends or family.
There are several important things to know when picking up a car hire, and don't forget to call our award-winning reservations staff on +44 123 3225 114 should you need help planning your trip or choosing the best type of vehicle for your needs.
Compare Car Hire Rates at the Most Popular Airport and Rail Stations in Ireland
Book with the Best Car Hire Suppliers in Ireland
The principal reason why Auto Europe continues to consolidate its position as one of the main driving forces of the global car hire industry is on account of the very close business relationships we have managed to establish with all the world's leading car hire providers. We work with the top suppliers both locally and globally - including Budget, National, Enterprise, Hertz, Avis, Thrifty - which enables us to guarantee our millions of customers around the world searching for the best car hire deals in Ireland the widest selection of vehicles available in the marketplace.
If you have any doubts or require further information about the various pick-up/drop-off points available in Ireland, please get in touch with our reservations team either by phone or e-mail and they will help provide full details on any given subject, such as the local car hire desks' opening hours, drop-box info for when the office is closed, the best deals currently on offer, free extras, excess cover, etc.
---
Frequently Asked Questions about Renting a Car in Ireland
Booking a car hire in Ireland with Auto Europe is a fast and seamless process thanks to our state-of-the-art booking engine, through which it is always possible to select the right car at the cheapest price guaranteed, whether it's a low-cost runaround for exploring downtown Dublin you're looking for or a sumptuous SUV for a long, leisurely drive down the Wild Atlantic Way.
Despite being quick and easy to make a car hire reservation with Auto Europe, there might still be a couple of things you're not sure about, which is why we have compiled the following FAQs which we hope will answer any queries you might have and help put you on the right track.
In this section you'll find out all about the legal driving age in Ireland and whether or not it's possible to pick up your car hire in one place (Dublin, for instance) and drop it off at another, somewhere on the other side of the island perhaps. You'll also find up-to-date information about local speed limits and all the other driving rules you need to be aware of when hiring a car in Ireland, along with our tips on which coverage you'll need to ensure a safe and enjoyable visit to the Emerald Isle.
---
To book a car rental in Ireland, it's best to check the minimum age requirements which vary from country to country. Furthermore, if you are a young driver renting a car then you are advised to see whether or not you will be subject to a Young Driver Surcharge, often a substantial amount of money that can more than double the daily rate. With some suppliers, the maximum age for driving in Ireland is 75, or occasionally 79. Drivers aged 75-79 must present Auto Europe the following documents up to 30 days prior to picking up their vehicle: a note from their doctor stating that they are in good health and a note from their current insurer stating they have not been involved in any accidents in the past five years, both dated within thirty days of the scheduled pick-up date.
You'll find all this information clearly stated in the Auto Europe booking engine search results. After selecting your dates and destination, followed by your preferred supplier and vehicle category, please click on the Rate Details » Driver Information buttons to find out if any age restrictions and locally-paid surcharges apply to your reservation. This information is also included in the car hire voucher's Terms and Conditions sent to you by e-mail after the booking has been confirmed.
It is important to be aware that drivers always need to enter their correct age when booking with Auto Europe, which enables us to inform our customers of any restrictions that might apply to their reservation. Please check out our blog post if you are hiring a car for the first time, where you'll find plenty of useful advice on all the documents you'll need and whether or not any additional fees will be added to your bill.
Yes. In Ireland it is possible to pick up your car hire in one destination and drop it off somewhere else, giving drivers much more flexibility when planning their itinerary. Domestic one-way rentals are unrestricted and very often free of charge in Ireland, but the only international one-way rental possible is to Belfast, the capital of Northern Ireland (please note that additional fees may apply and not all vehicles will be available).
Additionally, it's very important that customers inform us about their travel plans in order for us to confirm if their trip is possible and whether or not a one-way fee will be payable. Please note that customers are at liberty to cancel the whole booking free of charge if they do not agree with the amount being charged. It's also worth remembering that restrictions might be applicable to specific car groups, minimum durations and travel between certain cities and locations. More information is available about this subject on our one-way car rental page.
Details of one-way fees (excluding VAT) and any other aspects concerning your booking can easily be found just below the car hire rate in the Auto Europe booking engine search results. This information is also communicated to customers by e-mail in the voucher's Terms and Conditions after the reservation has been confirmed.
Please note that all one-way fees are paid directly to the local car hire supplier and not to Auto Europe. It's also important to remember that all the rental companies operate separately from one another with different offices in different locations, meaning that the prices, terms, options and fees offered to customers will often vary from supplier to supplier. For that reason, we feel that it is essential to make our customers aware of all the rental costs they are going to incur, taking into account the fact that such fees can differ greatly.
It's also worth taking into account the fact that cars hired in the Republic of Ireland can be taken to Northern Ireland free of charge as long as the driver doesn't hold a Northern Ireland licence. Furthermore, vehicles hired in Ireland can be driven to the United Kingdom (Scotland, England, and Wales) for an additional fee, but cannot be taken to the European continent and Africa (Morocco, Tunisia, Algeria, etc). Please bear in mind that you'll require extra insurance for this kind of trip to be purchased at the time of pick-up. Vehicles travelling to the United Kingdom must be returned to Ireland and not all vehicle types are permitted, which is why customers must always indicate their intention to travel to other countries at the time of making their reservation, with the need for all visited countries to be noted on the voucher. In most cases, the car rental supplier will need to authorise any cross-border travel for which a daily fee will be charged and paid locally. This fee is clearly stated on the voucher's terms and conditions.
All the information about one-way fees and any related travel restrictions can easily be found in the Auto Europe search results. After selecting your preferred car hire category and supplier, just click on the Rate Details -> Inclusive Package -> General Terms buttons to find this information, which is also clearly stated on the voucher sent to the client after the booking has been confirmed. Please bear in mind that when travel is permitted outside the renting country, it is the responsibility of the renter to make sure their vehicle complies with the local laws of the country in which they are travelling, including (but not limited to) safety equipment, cross-border documents and toll stickers.
Yes. When booking a car hire in Ireland, it's important to know the rules regarding credit cards prior to picking up your vehicle. The reason for this is that car hire suppliers generally place a hold on the value of the deductible for the vehicle being rented and driven in Ireland, which is promptly refunded when the vehicle is returned undamaged.
Don't be surprised if you try to pay with your debit card and it is refused. Car rental companies need to be sure that the customer has enough credit to cover all eventualities prior to picking up their vehicle, for which only a credit card will normally suffice.
Please note that if you are planning to book a Luxury-category car hire in Ireland, the supplier may request an additional credit card (Visa, Mastercard, Diners or American Express) in the name of the primary driver.
Full details about which cards (and types of card) are accepted can be accessed through the Auto Europe booking engine. After choosing your dates and destination, just select your preferred car hire category and supplier before clicking on the Rate Details -> Supplier Payment Policy Information buttons where all the card-related info can be found. Consult our blog post detailing the six most important things to know about credit cards and deposits for your next car hire trip in Ireland.
Please note that you will always need to have a credit card in the name of the main driver with you in order to pick up the vehicle when you arrive at your destination.
Generally speaking, the road rules in Ireland are the same as those in Britain. Cars drive on the left side of the road and overtaking is done on the right. Speeding in Ireland is strictly enforced by road surveillance cameras all over the island and the use of cell phones or other mobile devices such as tablets whilst driving in Ireland is prohibited, plus hands-free setups are also forbidden according to Ireland's driving laws. Pull over if you need to use your cell phone or change your GPS directions etc. in order to avoid hefty fines. The use of seat belts is mandatory for the driver and all passengers which is subject to quite a big fine if caught by the local police.
Drink driving is a very serious offence in Ireland with the Blood Alcohol Concentration (BAC) limit in line with EU regulations, namely 0.05 mg/ml for regular drivers and 0.02 mg/ml for novices with less than two years' experience. We strongly recommend that drivers drink responsibly and avoid driving altogether whilst under the influence of alcohol. The Irish traffic police (known locally as the Gardai) have the power to conduct random breathalyzer tests wherever and whenever they choose, and should you fail the test your vehicle will be impounded and you will face a very steep fine and possibly jail time.
Speeding is also greatly frowned upon by the local authorities with speed limits set at 50kph in towns and cities (30kph in some parts of downtown Dublin), 80kph on country roads (speeds are indicated on white signposts), 100kph on national roads and dual-carriageways (speeds are indicated on green signposts) and 120kph on motorways (speeds are indicated on blue signposts). Please remember that all infants under 3 years of age and kids aged 3 or more up to 4 feet 5 inches tall must use an appropriate child restraint when travelling in the car.
Note that signposts in Ireland are generally in both Irish and English, which helps give tourists a taste of the local language (one of the oldest in the world). In the more densely Irish-speaking areas (known as Gaeltacht regions), the signposts are very often in Irish only which can cause visiting motorists some confusion, but the Irish people are famous for their friendliness and hospitality and will always help get you to where you want to go whenever you pull over to ask directions.
There's an abundance of petrol stations in Ireland, particularly on the motorways and main roads that criss-cross the entire country, although on some country roads you might go a long distance before arriving at the next petrol station, so it's always best to fill up when you get the chance rather than run the risk of running out of petrol.
For families travelling with children, it's important to remember that kids aged 11 and under must never be seated in the front seat of your vehicle while driving in Ireland and must always be secured in an appropriate booster seat. The cost of hiring these seats varies according to the supplier, but you'll be able to see the cost of a child seat clearly stated when you receive your free online quote.
Another must is to always remember to have your passport, car insurance, rental paperwork, driving licence and other essential documents with you at all times when on the road in Ireland, because you never know when you might need them, such as during a random stop by police or in case of an accident or breakdown. If you do happen to have an emergency of some kind, call the fire, ambulance or police services on 112 or 999 and be prepared to provide them with the following information: your exact location (including any noticeable landmarks nearby), the telephone number you are calling from, details of the incident itself and the number of persons involved plus information about any visible injuries and knowledge of any pre-existing medical conditions. It's very important to keep your phone on as the emergency services may need to contact you for further information.
Another useful tip is to always carry some cash with you in the unlikely event that you might commit a minor traffic offence such as getting caught driving in a bus lane without realising it and have to pay the police an on-the-spot fine.
Yes. Ireland currently has around a dozen toll roads, including the M1, M4, East Link Bridge and West Link Bridge. The amount you pay depends on the category of the vehicle, which in general ranges from around €1 for a regular passenger car to €6 for heavy goods vehicles. The most convenient way of paying tolls in Ireland is by signing up for a Toll Tag Account online, plus you can also pay using one of the Payzone Outlets. Failing to pay for using a toll road will incur a fine, which increases substantially the longer you delay payment.
Dublin's C-shaped orbital motorway (the M50) is the only road on the island with barrier-free tolls, which must be paid by 8pm the day after travelling on it. If payment is not made by 8 pm the next day, an additional fine is imposed which increases again in the event of non-payment. You can pay your tolls and avoid penalties by signing up at the eFlow website.
For people with plenty of time on their hands, it's possible to avoid paying tolls in Ireland by taking the slower and less direct country routes. Whichever you decide, you can plan your trip much more effectively by visiting the Irish transport website where you'll find an interactive route-finder marking toll roads all over the country. For up-to-date information on driving in Ireland, please consult the respective Ireland travel advice page on the UK government website.
All the car hire rates published on the Auto Europe website include the legally-required amount of liability insurance, Collision Damage Waiver, which is more commonly known as CDW (with or without excess, depending on the car rental company) and Theft Protection (TP), which again comes with or without excess depending on the car rental company. Read our comprehensive guide to car hire coverage to find out more about what type of coverage is best when renting a car in Ireland and elsewhere around the world.
Please note that CDW never covers the vehicle's tyres, glass, wing mirrors, undercarriage, interior, roof, engine, any damage to the locks and the loss of keys, so we strongly recommend that drivers take advantage of Auto Europe's Full Protection product for an additional fee which covers any damage to glass, wheels, roof, undercarriage, towing costs, key loss, misfuelling (i.e. putting the wrong kind of petrol in the tank) and any admin or other fees. The daily cost of this cover might vary depending on the location, rental duration, car category and supplier.
All this info is clearly stated in the Auto Europe website. After choosing your dates and destination in our booking engine, just click on the following buttons: Rate Details followed by Additional Information in the search results where it's possible to see the amount of coverage included in the price, namely the CDW Deductible, Theft Insurance Deductible and Liability Insurance. The same information is available in the Terms and Conditions when making an enquiry or confirming a booking.
A common practice of car hire companies is to offer Auto Europe's customers extra coverage at the time of pick-up, which includes (but is not restricted to) PAI (Personal Accident Insurance), PEC (Personal Effects Coverage), Super CDW, Seguro Relax Insurance, Road Assistance etc. Our customers are free to choose whichever coverage policies they desire but at the same time it's important they are aware that Auto Europe does not refund any locally-purchased insurance charges/fees even if they are found to be unnecessary once the car has been dropped off at the end of the rental period.
For more information about Auto Europe's fully-inclusive coverage, please don't hesitate to give our reservations team a call on +44 123 3225 114 or alternatively send them an e-mail to reservations@autoeurope.co.uk. Our products are designed to give you total peace of mind during your trip to provide you with a smooth and stress-free journey. Check out our related blog post to find out what types of car hire coverage are available for your forthcoming trip to Ireland.
Yes. The rules are that all renters and any additional drivers included in the car rental contract must present a valid driving licence at the time of picking up the vehicle, which they must have held for at least 2 years. Please note that if your driving licence isn't completely in the Roman alphabet then an International Driving Permit (IDP) will be mandatory for people booking a car rental in Ireland, which will only be valid in conjunction with your national driving licence.
Since 8 June 2015, some drivers with a UK licence have been requested by the supplier to provide a DVLA code in order to check the driver's licence record. For this reason, please read our guide to the most recent DVLA rules in order to find out how to download and print a copy of your driving licence record from the DVLA website up to 21 days prior to the start of the rental period.
Yes. It's possible to add an extra driver to your reservation. With some car rental companies, the fees for additional drivers are already included in the price, while other suppliers will charge a daily fee at the time of pick-up, the amount of which is set by the supplier and not by Auto Europe.
It's important to note that the names and details of all additional drivers need to be registered in the rental agreement, plus they also are obliged to present exactly the same documents as the main driver when they arrive to pick up the vehicle, most importantly their driving licence (with an accompanying International Driving Permit, where required) and passport/personal ID.
In the event of an additional driver not being properly registered in the car rental contract, and something happens while they are driving the vehicle, then they will be automatically excluded from all the insurance coverage, thus making them liable for the total amount of any damages caused in the event of a collision or the car being stolen. This is why it is of paramount importance to properly authorise all additional drivers with the supplier before departing from the car rental station.
To find out how much the cost of an additional driver will be, please select your dates and destination in the Auto Europe booking engine and you'll find the information clearly stated in the search results. Click on the Rate Details button below the car info to access the Driver Information section where full details of the daily cost of adding a driver (called the Additional Driver Fee) can be found. Auto Europe's regular promotions also give you the chance to add an additional driver free of charge in addition to a wide range of other cost-saving opportunities for a cheap car rental in Ireland.
Yes, but you will need to confirm at the time of booking that the car you are driving is allowed on ferries in Ireland. With many rivers crossing the island, you're bound to come across a few car ferry crossings on your travels where you can expect to pay anything between €4 and €35 for foot passengers, cyclists and cars.
---
Additional Vehicle Rental Options in Ireland
Auto Europe offers an extensive range of vehicle categories for people searching for the best type of car rental in Ireland. Sightseeing in Dublin is a prerequisite for most visitors and for that purpose an economical vehicle or something that's easy to park from our Mini or Mid-size categories is often the best choice. Another must is a trip down the Wild Atlantic Way, Ireland's very own Route 66, which might require something a bit more robust such as an SUV or high-end vehicle from our popular Luxury or Convertible categories.
Luxury Car Hire Ireland - Tour the Emerald Isle in grand style with a prestigious car from our top-of-the-range Luxury collection for an exhilarating drive across the country on the amazing M6 motorway, with a stopover in the gorgeous city of Galway putting the cherry on the cake!
Van Hire Ireland - Hire a mini van with extra seating and plenty of luggage-storage capacity and take the family or a group of close friends on a memorable trip around the County Cork region of southern Ireland, one of the most scenic parts of the island.
Campervan Hire Ireland - Auto Europe works with all the top motorhome and campervan rental companies operating in Ireland, giving visitors the opportunity to enjoy the best of the island in a hotel suite on wheels, complete with a fully-equipped kitchen and bathroom.
---
Useful links