Ireland Car Hire Fleet Options
One of the world's most welcoming places to visit, Ireland has many qualities as a tourism destination with gorgeous scenery, ancient castles, a long and fascinating history and hundreds of miles of magnificent coastline being just a few of them. This small, green island off the west coast of England offers picture-postcard vistas at every turn, making it the ideal place to travel around in an Auto Europe car hire. Promising a succession of natural wonders and prehistoric sites, Ireland's road and motorway network is second to none with the majority of the country's top tourist attractions quickly and easily accessible by car. Dublin, the capital, needs no introduction - this vibrant, laid-back city has long-been one of the most visited places in Europe. To the west of the island lies Galway, a lively university city with a fascinating Latin quarter. Equally compelling is south-west Ireland, a land of peaceful lakes embroidering the quaint coastal city of Cork, home to the famous Blarney Stone, a site that is said to bestow eloquence upon those who kiss it! Ireland's monasteries were important centres of Christian learning during the Middle Ages and many are open to visitors today, as to are many of the country's lofty castles and tower houses dating from the time of the 12th-century Anglo-Norman invasion. A must for road-trippers is a drive down the so-called Wild Atlantic Way from Donegal to the Dingle Peninsula, passing through many impressive places and stunning landscapes en route.
Why opt for a Small Car Hire in Ireland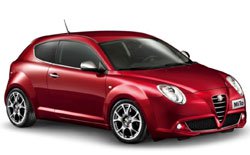 Ireland is a country with an abundance of historic sites, ranging from prehistoric tombs and mysterious stone circles to imposing hill forts, many with unparalleled views of the island's magnificent coastline. The best way of exploring Ireland's hinterland and visiting many of these fascinating places is certainly by car hire, and one of Auto Europe's best options is a Small-category car which have sufficient space for four people with a couple of suitcases. Use your Small Auto Europe car hire to visit the Dingle Peninsula in south-west Ireland, a natural treasures and dream location for motorists.
Popular Small Car Hire Models: Hyundai I10, Ford Fiesta, Opel Corsa, Nissan Micra, Skoda Citigo and many more.
Why opt for a Mid-size Car Hire in Ireland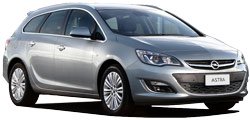 The rustic emerald isle that is Ireland is tailor-made for touring, particularly in the northernmost fringes of the island, such as the Glenveagh National Park, home to a lovely castle and Slieve League, the tallest sea cliffs in Europe. Killarney National Park in County Kerry is another jewel in Ireland's glittering crown, with its many lakes, rivers, waterfalls and heather-covered valleys, not to mention a wide variety of wildlife and a fascinating folklore and history museum. With capacity for five people plus two large suitcases and additional carry-on cases, Auto Europe's Mid-size cars are the ideal vehicle for visiting these places in style and total comfort.
Popular Mid-size Car Hire Models: Opel Astra, Toyota Auris, Hyundai 140, Ford Mondeo, Mazda 6, Ford Focus, VW Golf and many more.
Why opt for a Large-Size Car Hire in Ireland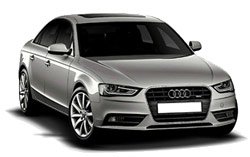 Full of fun and cultural wonders, Dublin ranks high among the world's most popular places. Prime tourist attractions include the magnificent National Museum with its archaeological artefacts dating back to the Bronze Age and Dublin Castle, one of the city's most historic and iconic buildings. Also worth seeing is Christ Church Cathedral, a former Viking church and notable for its Gothic, Romanesque and Victorian architectural features. Visiting downtown Dublin is easy in one of Auto Europe's Large cars, which are designed for five people with all their luggage and plenty of additional leg room.
Popular Large-Size Car Hire Models: Opel Insignia, Renault Fluence, VW Passat, Skoda Octavia, Toyota Avensis and many more.
Why opt for a Luxury/Convertible Car Hire in Ireland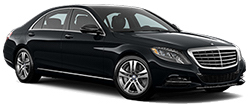 Not to be missed is the formidable 15th-century castle of Bunratty near Limerick on Ireland's spectacular west coast. Most impressive are the castle's Great Hall designed in the Tudor style and the surrounding Folk Park that recreates late-19th century rural life. A short drive to the north of Bunratty lies Galway, a city famous for its lively pubs, theatres, historic sights and shops full of curiosities. Auto Europe has the perfect car for this kind of road trip, namely our Luxury and Convertible cars which are both large, stylish and fitted with very powerful engines.
Popular Luxury and Convertible Car Hire Models: BMW 5 Series, Jeep Grand Cherokee, Mercedes E Class, BMW 7 Series, Ford Edge, Audi A6 and more.
Why opt for an SUV or Van Hire in Ireland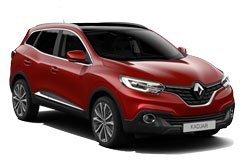 Visitors to the lush green landscapes of south-west Ireland have a host of fascinating places to see, most notably Cork, a city of waterways, bridges and narrow alleys, and the charming town of Kinsale, arguably the prettiest in the whole of Ireland. Around Kinsale's beautiful harbour lie some of the best fish and seafood restaurants in Ireland, serving up the freshest catch from the morning's haul. To enjoy the best of south-west Ireland, we highly recommend one of Auto Europe's SUVs, while larger groups can take advantage of one of our comfortable Vans which have seating for between 7 and 12 people.
Popular SUV or Van Car Hire Models: Nissan Qashqai, Volvo XC90, Renault Captur, Suzuki Jimny 4x4, Opel Vivaro, Ford Tourneo, VW T5 and many more.
With so much to see and do in Ireland in such a relatively small area, there's simply no better place to travel around in an Auto Europe car hire. Our mission with this Ireland car hire fleet guide is to help you make the right choice of vehicle for your trip, whether you're looking for something small and practical or large and luxurious. Once you've selected the best car hire for your trip to Ireland, all you need to do is visit the Auto Europe website at www.autoeurope.co.uk and make your reservation in three quick and easy steps. For more information, please don't hesitate to call our reservation specialists 7 days a week on +44 123 3225 114 or alternatively drop them a line at reservations@autoeurope.co.uk.