Car hire in the UK - feel like royalty on the road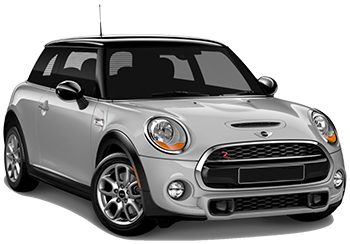 The United Kingdom is formed through the union of England, Wales, Scotland and Northern Ireland, all of which have a common history and culture, but with small and unique differences. London as the union's capital is a world renowned city, packed with exquisite architecture and globally recognised monuments, but yet mixing the old with the new effortlessly. With a car hire in the UK you can visit iconic cities such as Edinburgh, with its imposing castle, the city is full of intrigue, wonder and delight. Scotland's capital offers up plenty of festivals and cultural events throughout the year. Manchester is a great city with modern central quarters, iconic sporting venues, assortments of boutique stores, coffee houses and restaurants. Let's not forget the industrial heartland of the UK, and England's second city, Birmingham. A city that signifies the sheer influence of the industrial revolution, which helped, amongst other things, catapult the UK onto the world stage.
The United Kingdom's global image has made it a magnet for tourism with 37.9 million tourists reaching its shores in 2018 alone. Due to this, the car hire industry has always been a strong and reliable one. Numerous international rental suppliers are present in the UK, from Avis to Herts and Europcar, you'll be hard pushed not to find your favourite car hire supplier. Other less known suppliers such a Green Motion and Easi Rent are also present, with many conveniently located.
When hiring a car with Auto Europe in the UK, you're giving yourself extra peace-of-mind and security should anything go wrong. Our dedicated team is always available should you require any assistance with your reservation or in dealing with unexpected scenarios. Having partnered with many car hire suppliers in the UK, we are able to provide you great quotations, promotions and additional goodies. Along with car hire we also provide motorhome hire and a luxury car hire service. Contact us on +44 123 3225 114 should you need any assistance. Please visit our UK car hire reviews page for an insight into what our many other customers felt about their recent Auto Europe car rental experience in the United Kingdom.
For more information on renting a vehicle in the UK, click on the car hire related topics listed below:
Where to Pick up a Car Hire in the UK
Finding the right place to pick-up your car rental in the UK isn't difficult through Auto Europe. We provide numerous collection locations in main central areas, airports and train stations across the UK. Through the combination of numerous car rental suppliers, we are able to provide a large vehicle fleet from which to choose your rental car. Booking through us means that you are able to collect your vehicle at a suitable location in the UK, from Bristol, Cardiff to more remote places like Inverness – the choice is virtually endless.
Once you've decided on where to collect your vehicle, simply head to the office upon your arrival. Once at the office, present your driving licence, Auto Europe rental voucher and a credit card under your name. The credit card will be used to block a deposit, so make sure you have sufficient funds. When you collect your car, confirm whether or not it has any damage, noting anything you find on the pick-up form. The deposit will be returned to you once the supplier confirms that the car is in the same condition as when it left. Lastly, make sure you fully read your rental terms and conditions, paying explicit attention to the fuel policy and any other restrictions.
Compare Car Hire Rates at the Most Popular Airport and Rail Stations in the UK
Book with the Best Car Hire Suppliers in the UK
With a strong global presence, Auto Europe is able to provide the best car rental in the UK, whether that is in England, Wales, Scotland or Northern Ireland. We provide quotes from numerous suppliers, meaning you're bound to find the right deal. Our suppliers include international brands such as Hertz, Avis, Europcar and Sixt, along with local and national car hire suppliers, such as Green Motion and Easi Rent. In addition, we are also able to provide you with the benefit of cancelling your booking up to 48 hours beforehand free-of-charge. Our service is fully transparent, throughout the whole process, with the terms and conditions, local fees, fuel policy and fee rates easily accessible.
If you require any further assistance or have any supplier related issues or questions, then please contact our reservation agents directly. They are available should you have any questions, such as; supplier opening times, what to do if you're late or how to drop off your car out of hours.
---
Frequently Asked Questions about Renting a Car in the United Kingdom
With over 60 years of car hire industry experience, across numerous countries worldwide, Auto Europe is more than qualified to answer any car hire related question that you may have. Our local knowledge is second-to-none, and will no doubt put your mind at ease. We're here to make sure you are secure and safe whilst on the road during your holiday in the UK, regardless if you are hiring a car in Bath, Glasgow or Swansea. Following are the most common questions about UK car hire, if you have any further ones than please get in touch.
---
---
Additional Vehicle Rental Options in the UK
Our quick and easy website allows you to search and compare car hire quotes from all suppliers in the UK. Along with providing detailed information about additional add-ons and fee Info Icon, we also have great offers, such as free additional drivers, complimentary navigation devices, etc. Our large vehicle fleet consists of a compact car category, ideal for city driving, to more robust large cars, perfect for long distance motorway journeys.
If the UK weather permits, then a convertible car is great for experience the appeal of the lush UK countryside and rugged coastline. Other options are those of compact and economy cars, with slightly stronger engines compared to minis, but with great fuel-efficiency. The large car category is ideal for motorway driving, covering longer distances securely and comfortably. Have a read of our UK fleet guide for more in-depth car category explanations.
Luxury Car Hire UK - Extremely popular among our business travelers, the luxury car category is for those that love to travel with some glamour. These cars are beautiful inside and out, with all the comfort and on-road security you'd expect from world renowned car manufacturers. In the UK you can expect to hire such luxury cars as a Porsche, Mercedes E Class, BMW 5 Series, Tesla, Audi, Maserati and Jaguar - to name but a few.
Van Hire UK - If you're planning on visiting the UK with a group of friends or family, then often a van hire is an ideal choice for getting around. Potentially saving on local transport costs, a van can take everyone comfortably and safely around the UK. Popular amongst those who plan to do some sports during their holiday, such as, surfing in Cornwall or skiing in northern Wales.
Campervan hire UK - The United Kingdom is an impeccable place for hiring a motorhome. This island nation can be easily explored with a campervan, from the Scottish Highlands, to Land's End in England's most southwestern tip; a motorhome will make your journey comfortable. Like a home away from home, stop over where you like, do what you want and experience what you desire effortlessly.
---
Useful links
Travel inspiration and information for your trip in the UK
Infographic - car hire checklist
Useful tips when driving at night
Advice on car hire in Great Britain and Northern Ireland