Car hire in Luton – Gateway to Bedfordshire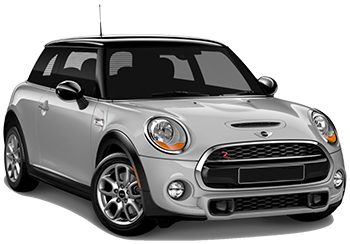 Nestling on the banks of the River Lea, Luton is the largest town in the mostly rural county of Bedfordshire and was once a thriving industrial centre in days gone by. Its history dates from the 6th century when a Saxon outpost was founded there, with evidence of older settlements having existed in the town since the Paleolithic period.
A popular gateway to southern England, it holds an important position in British tourism on account of its numerous low-cost incoming and outgoing flights to destinations all over the world. Located just 29 miles from the capital, London, its airport handles a large number of daily flights from European as well as international destinations.
Thanks to numerous direct transport connections with the centre of London (the capital can be reached in less than an hour by car), many travellers choose Luton Airport as their starting point, and with Auto Europe (and our vast network of car hire suppliers) you have the possibility to hire a car at either the airport or in Luton's convenient town centre locations. Pick up a car hire in Luton at an affordable rate today and discover all that Bedfordshire has to offer.
Although Luton is an excellent start-off point for many visitors, the city is much more than a mere departure and arrival base. There are plenty of museums, castles, country houses and historic churches to discover, plus vast stretches of picturesque countryside surrounding the town are best explored by car. A trip on the Leighton Buzzard Railway (a light railway built in Britain for industrial use) and a visit to Woburn Safari Park are both highly recommended for families visiting the area with young children.
With almost 70 years' experience as an international car hire broker, Auto Europe can not only offer you some of the lowest car rental prices on the market but also gives you the added advantage of an extensive fleet of vehicles and rental locations across the world from which to choose. We strive to give all our clients great prices and the best service, plus you can contact our rental specialists easily by phone on +44 123 3225 114 should any questions or concerns arise.
To find out more about renting a car in Luton and learn about previous customers' experience when hiring a car through us, please read our car hire reviews in Luton.
For more information on renting a vehicle in Luton, click on the car hire related topics listed below:
---
Where to pick up a car hire in Luton
By working with all the world's top car hire providers, Auto Europe can offer you a wide choice of locations in and around the centre of Luton, including the town's busy international airport, meaning that you can pick up your vehicle in the city centre and be on your way in a few minutes.
Our state-of-the-art booking engine helps you make the right choice by doing an extensive search, through which you can easily find the best vehicle and the most suitable pick-up point for your visit to Luton and the rest of the London area. Please key in your dates and select your preferred supplier to find our interactive map with all the available car hire locations available.
Luton Airport
Formerly known as Luton International Airport, the airport is located 1.5 miles east of Luton city centre. It is very popular with people travelling to and from London as it offers cheap flights operated by low-cost airlines, and has good road and transport connections with London. The airport handles roughly 18 million passengers a year and offer regular and charter flights to destinations throughout Europe. The car rental desks are located in the Car Hire Centre which is located off-site and can be reached by a free shuttle bus service that runs from Bay C just outside the main terminal building.
Luton Airport (LTN)
Website: london-luton.co.uk
Address: Airport Way, Luton LU2 9LY, United Kingdom
Telephone: +44 158 240 5100
---
Book with the best car hire suppliers in Luton
Auto Europe is a leading international car hire company currently offering a vast selection of convenient pick-up and drop-off locations (more than 24,000 in total) in over 180 popular destinations around the world. Thanks to our many years of experience dealing with all the global and local car rental companies, we can offer you the best standard of service and cheapest prices on the market.
Should you require additional information about the car hire companies we work with or their policies, for example out of office pick up or questions regarding age restrictions, our car rental specialists are just a phone call or e-mail away and happy to assist you.
---
Frequently asked questions about renting a car in Luton
This section features the most frequent questions asked by people booking a car hire in Luton. Scroll down for important tips relating to a wide range of essential car hire topics, such as credit cards, coverage, tolls, traffic and much more. If you need any more information, please call our reservations team on +44 123 3225 114 and they will be happy to help you with your reservation and assist you with your travel itinerary.
---
Yes. To rent a car in Luton or anywhere else in the United Kingdom you will be asked for a valid credit card in the name of the main driver when you arriver to collect your vehicle. This is because the car hire supplier will need to place a security deposit on it for the duration of the rental period, which is duly released back onto the card once the vehicle has been returned undamaged. Please note that for luxury car bookings, you might be asked for a second major credit card (such as Visa, Mastercard, Diners or American Express) due to the very high value of such vehicles. For more info, please see our credit cards and deposits section. Please be advised that car hire suppliers do not accept debit cards!
You'll find all the details relating to credit cards (and which ones are acceptable) on our website when making a search for the cheapest car hire in Luton. After selecting your dates, destination and preferred vehicle/supplier, just click on the blue-coloured Rate Details button to access the Supplier Payment Policy Information section where all this information is available.
For more credit card information, please check our dedicated blog post to read all about the use of credit cards when hiring a car in Luton.
The good news is that all our published car hire rates include the minumum Liability Insurance, Collision Damage Waiver (CDW) and Theft Protection (TP) as required by law. There are several key points to remember about car hire coverage when renting a car in Luton with Auto Europe. CDW does not cover damage caused to the vehicle's wheels, tyres, mirrors, roof, undercarriage, engine, interior, locks or keys, so to cover these it's best to purchase our popular Full Protection cover for total peace of mind on your travels.
Please be aware that sometimes the local car hire supplier might try to sell you additional cover when you arrive to pick up your car, which is entirely optional. These products include Personal Accident Insurance (PAI), Personal Effects Coverage (PEC), Super CDW, Seguro Relax Insurance and Roadside Assistance, amongst others. Any insurance purchased directly with the supplier is not eligible for a refund from Auto Europe, whose Full Protection is more than sufficient for your trip and will cover you for any eventualities on the road. Please do not hesitate to call our rental specialists on +44 123 3225 114 should you have any questions relating to car hire coverage.
You can easily find all the info you need regarding coverage (including all the terms and conditions) when making a search in Auto Europe's state-of-the-art booking engine. Just click on the Rate Details to access all the necessary details relating to what is and isn't included in the rate for your car rental in Luton.
If you need to make a claim, please note that you must pay the car rental supplier first then claim the amount back from Auto Europe. When making a claim, it's essential that you provide all the required documents in order to receive your refund as quickly as possible.
Roads in Luton are well maintained and sign-posted. At rush hour you can expect congestion around the airport and in the city centre, so allow yourself plenty of extra time if you have a flight to catch. Occasional road works can also cause some delays, but usually they are carried out fairly quickly in order to minimise the inconvenience caused. In the city centre and along Airport Way, so-called Red Route restrictions are in effect to speed up the flow of traffic. For more information, please see the section below about where to park in Luton. For people who are not familiar with driving in the UK, we recommend that you read our designated UK driving information guide To make life easier, Auto Europe runs regular Free Additional Driver promotions so that our customers can share the driving when visiting the London area.
Sometimes it is difficult to find free on-street parking when you rent a car in Luton. Illegal and often inconsiderate parking on the main routes into the city has prompted Luton Council to introduce the aforementioned Red Route restrictions in order to ease traffic problems. Currently there are two areas where this measure is in effect with double red and single red lines to create a no-stopping restricted zone, namely the town centre (within the New Bedford Road, Telford Way, Dunstable Road and Wellington Street areas) and Airport Way. Our recommendation is that you opt for one of the many paid and patrolled car parks for your low-cost car rental in Luton, but please note that most of them only offer limited parking options. At the Mall shopping centre, parking is available at three different car parks with affordable overnight rates.
No, not in Luton. At present, the town has no plans for a Low Emission or Clean Air Zone but it does have three designated Air Quality Management Areas where bus lanes, car-sharing initiatives and charging points for electric vehicles are being implemented. However, if you plan to take your car hire in Luton to central London then you will need to pay a congestion charge, as well as meet the minimum emissions standards for entering the city centre, which incorporates St James's, Waterloo, Clerkenwell, Covent Garden, Charing Cross, London Bridge, Holborn, Finsbury, Bloomsbury, Soho, Mayfair, Westminster and parts of Marylebone, Lambeth and Southwark. Please note that London's congestion zone now operates Monday to Friday from 7am until 10pm every day except Christmas Day (25 December).
Please visit the Transport for London (TfL) website and the London Congestion Charge pages for more information.
---
Luton Travel Guide
Often overlooked by travellers in a hurry to get to London, Luton is a thriving tourist destination in its own right with several excellent attractions to experience, as well as some magnificent places to visit in the heart of the surrounding countryside. Take some time to explore the town before embarking on a relaxing tour of Bedfordshire and beyond. It's worth noting that with Auto Europe, you can pick up your vehicle in Luton and drop it off in another location with one of our popular one-way car hire offers.
Best day trips with my car rental in Luton
A great way to get the most out of your car hire in Luton is by taking a day-trip to some of the nearby attractions. We know it can be difficult to decide where to go as there are so many good options, which is why we've put together our top tips for some fun outings in the local area;
Cambridge
Driving along the A505 for around 40 miles brings you to the university city of Cambridge. Take a tour of the university's breathtaking grounds to admire the 12th-century brickwork and Hogwarts-style buildings. There are many interesting museums to visit such as the Fitzwilliam Museum housing an impressive collection of antiquities and modern art, as well as the city's stunning botanical garden.
Bletchley
Home to Bletchley Park, once a top secret code-breaking facility, the town of Bletchley offers the perfect mix of exciting World War 2 history and modern information technology, with many traditional pubs and lots of beautiful English countryside in close proximity. Once brimming with secret intelligence, a visit to the Victorian estate of Bletchley Park is an absolute must, along with a trip to the Blue Lagoon Nature Reserve. If you are visiting in June, be sure not to miss the Midsummer Madness carnival.
Oxford
An hour and a half away by car, you will find one of the most romantic cities in all of England. Oxford is not only home to a world-famous university with several colleges featuring fairy-tale spires and towers, the city also has plenty of fun activities for the whole family. Visit the Pitt Rivers Museum, which is home to an impressive collection of archaeological and anthropological artefacts from the University of Oxford, including the world's most complete remains of a dodo. You can also go punting or take a stroll along the canal before relaxing in one of Jericho's cafés or restaurants. Don´t miss the lovely Botanic Garden and Christ Church where scenes from Harry Potter and Brideshead Revisited were filmed.
What to do in Luton
A bustling town, Luton for many years was best-known for hat-making and for the large Vauxhall Motors factory that was demolished in 2002. Often seen as a place to start or finish a journey, this lovely place is actually full of history with picturesque natural surroundings and many great places to visit with your car rental in Luton.
Stockwood Park and Discovery Centre: The Discovery Centre is home to a large display of local history, archaeology, geology and rural crafts. It also has the biggest collection of horse-drawn carriages in the whole of Europe, and as an added bonus you can also roam around its gorgeous park and spend quality time relaxing in its natural surroundings. This 100-hectare park features sports pitches, athletics facilities and a golf course. The Discovery Park is the heart of the complex and has an assortment of galleries and exhibitions related to Luton's history and cultural significance over the centuries. In the Discovery Hall you can explore the Spring and Wheel exhibition, but don't forget to take some time to visit the Victorian Greenhouses and the Discovery Galleries housing Roman, Anglo-Saxon and Medieval artefacts.


Wardown Park and Museum: Located on the banks of the River Lea, Wardown Park is a stunning wooded area where you can spend some time relaxing or walking. There are colourful flowerbeds, a children's playground and a beautiful lake where you can hire paddle boats and watch animals like ducks, swans and geese. There is also an old suspension bridge dating back to 1908. The museum is located within the park and houses an impressive collection of artefacts and other objects that offer a deep insight into the history and culture of Luton.


Whipsnade Zoo: This, the biggest zoo in the United Kingdom, is owned by the London Zoological Society, a non-profit organisation active in animal conservation all over the world. With over twelve different areas, including a dedicated butterfly house, the zoo houses several species of animal including African lions, African hunting dogs, cheetahs, sea lions, Indian rhinos and many different species of bird. If you want to leave your kids well attended for the day, the popular Zoo Explorers one-day course caters for kids aged 5-7 offering educational games, fun sessions and the chance to learn about the zoo-keeper's activities.


Barton Hills National Nature Reserve: Located in the Chiltern Hills, this reserve houses many exotic plant species and wildflowers. Several butterflies can be seen, making the reserve's scenery even more colourful and beautiful. At the foot of the valley there is a flowing stream with a clear pool of chalk. In the summer months, Dartmoor ponies are released to graze in these hills.
---
Useful links