Car Hire in England - compare offers easily with Auto Europe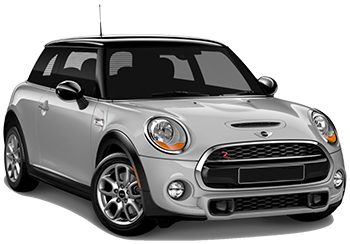 England is a land of unparalleled natural beauties, ancient towns, royal palaces, prestigious universities, massive cathedrals, and iconic landmarks. Immersed in a rich cultural heritage, English history inspired movies and romances throughout the centuries. It is the birthplace of Shakespeare, Charlie Chaplin, The Beatles, and so many other great artists, scientists and influencers. It's also constituted of a multicultural society, which thrives as a modern centre for education, arts and business. Whether you are visiting the capital, London, or other large cities such are Manchester, Birmingham, Liverpool, Bristol or even the green countryside, this beautiful country will steal your heart!
If you are planning to rent a car in England why not take a look at Auto Europe's offers? We have a large choice of vehicles and the best service, as well as over 60 years of experience in this sector and the commitment to help our customers has granted Auto Europe a highly regarded status. Working in partnership with the best national and international car hire companies, we can offer rentals in more than 180 countries. With your car hire in England, discover this fantastic area of the United Kingdom, representing two-thirds of Great Britain. Contact our rental specialists on +44 123 3225 114 if you need help with your reservation today and they will find you the best possible offer.
For more information on renting a vehicle in England, click on the car hire related topics listed below:
---
Where to Pick up a Car Hire in England
Finding the most convinient pick-up point for your car hire is easy thanks to our easy to use booking engine which allows you to search and compare offers in 3 easy steps. Additionally, finding the best rental spot for your chosen destination is easy thanks to our map feature where you can toggle a map view with all available supplier locations. Pick-up locations in England include airports, train station and ferry ports, as well as select downtown locations for your convenience.
Compare Car Hire Rates at the Most Popular Airport and Rail Stations in England
Durham Tees Valley Airport
Isle of Man - Ronaldsway Airport
Plymouth City Airport

Blackpool North Station
Cambridge Rail Station
Carlisle Rail Station
Guildford Rail Station
Northampton Railway Station
Norwich Railway Station
Oxford Railway Station
Penzance Railway Station
Plymouth Railway Station
Southampton Central Station
Taunton Rail Station
---
Book with the Best Car Hire Suppliers in England
With a strong global presence, Auto Europe is able to provide the best car rental deals in England and We can provide quotes from numerous suppliers, meaning you're bound to find the right deal. Our suppliers include international brands such as Hertz, Avis, Europcar and Sixt, along with local and national car hire suppliers. In addition, we are also able to provide you with the benefit of cancelling your booking up to 48 hours beforehand free-of-charge. Our service is fully transparent, throughout the whole process, with the terms and conditions, local fees, fuel policy and fee rates easily accessible when you do a search on our booking engine.
If you require any further assistance or have any supplier related issues or questions, then please contact our reservation agents directly. They are available should you have any questions, such as; supplier opening times, what to do if you're late or how to drop off your car out of hours.
---
Frequently Asked Questions about Renting a Car in England
This section features the most frequent questions asked by people looking to book a car hire in England. Scroll down for important tips relating to a wide range of essential car hire topics, such as age requirements, info regarding toll roads, and much more. If you need any additional information, please call our reservations team on +44 123 3225 114 and they will be happy to help you with your reservation and assist you with your travel itinerary.
---
Driving around in England is very easy and intuitive. However, before starting your trip, it's always important to know certain traffic laws and useful information that apply in England and throughout the United Kingdom. Find below guidelines and information that we've prepared to help you drive your car hire in England.
As a general rule, the speed limit is 30 mph or 48 km/h, unless signs show otherwise, applying for cars, motorcycles and motorhomes driving inside the city. On single carriageways the limit is 60 mph or 96 km/h, while on motorways it is 70 mph (112 km/h).
There are speed cameras and police officers everywhere. The minimum penalty for speeding is a £100 fine and 3 penalty points added to your licence.
Similarly to the United Kingdom, in England you must always drive on the left-hand side of the road. Attention: the priority on the right does not exist. On the other hand, in the roundabouts, motorists engaged have priority.
The maximum alcohol level permitted in the blood is 80 mg/100ml and 35 micrograms per 100 millilitres in the breath.
It's illegal to use your phone while driving unless you have hands-free access to a Bluetooth headset.
Double yellow lines near a sidewalk indicate that parking is prohibited. The same applies to white zig-zag lines. On the other hand, it's usually allowed to park on white lines. Remember that you typically have 28 days to pay a parking ticket.
Traffic jams are common in large cities at peak times, especially in London. In general, the road network is in excellent condition. In case you need to refuel your rent a car in England, you will find that most petrol stations are open 24 hours a day on motorways. Some of the most common companies are BP, Texaco, Esso and Shell. Supermarkets such as Tesco also offer service stations, where fuel prices are usually lower.
For more information on driving, please have a look at our UK driving guide.
Currently, the minimum age to hold a full car licence in England is 17. However, each car rental company has its own policies. To be qualified to drive a car rental in England, you will need to be at least 18 to 21 years old and have held your driver's license for at least 1 year. Drivers under the age of 26 might be subject to a surcharge locally, called a young drivers fee. Also note that some companies impose a maximum age limit of 75 years and may ask for a medical certificate proving the driver's ability to drive. Please read the terms and conditions carefully before confirming your reservation, or contact our team on +44 123 3225 114.
A certain number of motorways, bridges and tunnels are subject to tolls within the UK road network, most of which operate 24 hours. Motorways are free of charge, except for sections of the M48, M4, M25 and M6. Prices vary according to the day of the week and classification of the vehicle. The M6 toll, for instance, charges a class 2 vehicle (car) £5.90 during the week and £4.80 on the weekend. At night, between 11 pm and 6 am, prices drop to £3.80.
In addition, if you plan to drive by car in London between 7 am and 6 pm, Monday to Friday, you will be required to pay a congestion charge. The "London Congestion Charge" costs £11.50. This toll is intended to reduce traffic in the centre of the capital. It is advisable to pay it the same day (online, in a car park or at a petrol station).
England is one of the most visited countries in the world, offering endless amounts of fun things to see and do. As a bonus point, England is extremely easy to get around, and with the right campervan, your journey will be even more unforgettable. Auto Europe now offers a modern and varied fleet, so you can travel comfortably and freely.
---
England Travel Guide
With a population of over 53 million living in an area of 50,302 square miles, England has a contorted and incredible history, depicted in movies, novels and TV series. England was settled for at least 500,000 years and throughout the centuries has been disputed by several groups. After being occupied by the Romans, Celtic tribes eventually took over and formed seven kingdoms, which ruled over all England until 850 AD and were later known as the Anglo-Saxon heptarchy. Different parts of the land were invaded by the Vikings, the Normans and it was around the 1000's that many of the country's medieval castles were built.
The 12th and 13th centuries were marked by royal intrigues and troubled successions, but nothing compared to the 14th and 15th centuries, when the Hundred Years' War and the War of the Roses took place. After a succession of Lancasters and Tudors, England's most famous and historically important ruler was crowned. Henry VIII and his daughter, Queen Elizabeth I, were part of 16th century Renaissance. The next century saw more religious troubles between Catholics and Protestants, as well as a Civil War. With time, the British Empire expanded its territory, held control over numerous colonies and grew in power and wealth. Several investments in education, art, trade and innovations resulted in a modern England with a strong economy and diverse population.
Road trips with my car hire in England
England has such a variable weather that it's hard to calculate averages. In temperate maritime zones, where the climate is moderate, temperatures range from 2 °C in January to 22 °C in July. However, extreme temperatures have been registered in England, from -18 °C to 32 °C. But don't let the weather derail you. Hop into your car hire and go explore over 200,000 miles of road that the UK has to offer, many of which are surprisingly picturesque!
Here are our recommendations of breathtaking scenic drives: Cheddar Gorge - Somerset (15 miles that includes fantastic views of deep-sliced limestone cliffs and Bristol's countryside), Snake Pass - Peak District (a 42 miles drive with rewarding views of the National Trust's High Peak Estate) and Penrith to Haydon Bridge - Cumbria and Northumberland (this one-hour road trip is short, but full of dramatic scenery and majestic landscapes).
For more road trip ideas in the UK, click here.
What to do in England
Mighty castles, worldwide famous tourist attractions, glorious gardens and modern cities juxtaposing small picturesque villages. Without a doubt, England offers heaps of activities and fun ideas that will interest everyone. Take a look at a few of our best suggestions:
Roman Baths: Inaugurated in 1897, this iconic place, located in the city of Bath, is decorated in Neoclassical and Victorian architecture. Decades later, the Roman Baths are remarkably well-preserved and still depict the way public bathing was done in the 19th century. It's easy to understand why they are one of the most visited heritage attractions in the United Kingdom, with over a million visitors each year. Here, tourists will find a museum of artifacts found at the site, as well as the remains of the Temple of Aquae Sulis, fed by the hot Sacred Spring. We recommend purchasing the ticket online instead of queuing in the front entrance desk. The Roman Baths are open from 9 am to 5 pm and a ticket costs, on average, £15.50.


Lake District National Park: Recently awarded World Heritage Site status, Lake District National Park is England's largest of its kind, home to Scafell Pike Mountain and 12 of the largest lakes in England, including Wastwater Lake. With 912 square miles, there is plenty of space to walk, cycle, enjoy the nature and swim in the water! Over 18.41 million visitors come here every year, and if you want to get the most out of your experience, don't forget to visit their website and look for the events and activities calendar.


Fish and Chips: Fish and chips is perhaps the most famous English dish, if you ask any tourist. And no trip to England is complete without a bite of this traditional hot meal consisting of fried battered fish and deep-fried hot potato chips. You will find it in pubs, restaurants, or as a take-away food. Fish and chips first appeared in England in the 1860s, brought by a Jewish community. In 1860, the first shop was opened in London by Joseph Mali. Fast forward to 1930, there were more than 35,000 shops across the UK!


London: If you are driving around England's capital, make sure to spare at least three days to visit some of the most iconic attractions there. In the heart of London stands the imposing Houses of Parliament, the Big Ben clock tower and Westminster Abbey, all of which are extremely popular amongst tourists. If you are passing nearby Buckingham Palace, you will be able to observe the Changing of the Guard ceremony. Across Thames River, the London Eye giant Ferris wheel, with 443 feet, provides a striking panoramic of South Bank. Be sure to purchase the entrance tickets online, where you can save up to 10% when booking online. Finally, nature lovers will have a great time walking in Hyde Park and admiring the assortment of flowers and trees.


Cornwall: A well-known post card picture, the southernwest county of Cornwall is worth a visit. Cornwall is a peninsula encompassing a hilly terrain and hundreds of beaches with stretches of sand and rocks. The Lizard Peninsula is a combination of high cliffs and hidden coves and a great place to explore! The south coast, Cornish Riviera, is home to picturesque port communities and the north coast is famous for its seaside resorts like Newquay, known for surfing. From gorgeous gardens to historic castles and plenty of outdoors activities, Cornwall is not-to-be-missed!


Stonehenge: This prehistoric monument is located in Wiltshire, England, just 8 miles north of Salisbury. It is considered one of the most famous Neolithic sites in the world, being part of UNESCO's list of World Heritage Sites. To this day, Stonehenge inspires a plethora of theories and tales. It is believed that this place was created from 3000 BC to 2000 BC. However, some archaeologists found evidence that the first stones were raised from 2400 to 2200 BC and the area served as a burial ground.
---
Useful Links