Cheap Car Hire in England
Why travel far away when there's so much to see right here on our doorstep? With a cheap car hire in England, you're free to discover this amazing country at your leisure, exploring quaint villages, mysterious castles and the scenic landscape of the British countryside. Auto Europe offers you a large and modern car hire fleet, available at all main pick up locations in the country. Take a look at our vehicles and choose the one better suited to your needs. With a car hire in England, the sky is the limit.
England Car Hire Fleet Options
For some, visiting England is somewhere on their must do list. Whether you want to enjoy British culture first hand, the vibrant pubs, bars or nightlife, the trip will surely be unforgettable. London alone, with around 11 million inhabitants is a melting pot of cultures and influences. You could decide to view the traditional Buckingham Palace, Big Ben and Madame Tussauds, but there is so much more on offer. From the British Museum, British Library, Science Museum, Natural History Museum, St. Katharine's Docks, The Shard, Sky Garden, Oxford Street, Hamleys, Harrods and so forth.
England isn't just London however, scattered all over this landscape you'll find interesting and historical cities, towns and villages. World renowned cities as Liverpool, Manchester, Newcastle, Brighton and Birmingham are all but a cars ride away. Head to Devon or Cornwall and you'd be pleasantly surprised as to how the landscape opens up to some amazing views and beaches. Likewise, head north to the Lake District and you'll lose yourself in this beautiful region.
Why opt for a Small Car Hire in England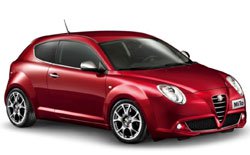 If you are looking for a small and agile car, then our small category contains both Mini and Economy vehicles. These cars are perfect for city driving and ideal for anyone travelling on a tighter budget. The Mini cars can seat up to two people with two carry-on cases, whilst the Economy cars can seat a maximum of four people, but yet with enough space for one bag. Cities such as London, Birmingham, Liverpool and Manchester can often become congested, so a smaller vehicle is always a great way of getting around and finding parking.
Popular Small Car Hire Models: FIAT 500, Hyundai I10, Ford KA, Toyota Aygo, SEAT MII, Chevy Spark, VW Polo, Hyundai I20, Ford Fiesta, Vauxhall Corsa, Opel Mokka, KIA Rio, Honda Jazz, Citroen C3 and many more.
Why opt for a Mid-size Car Hire in England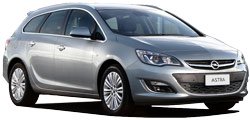 Slightly more expensive than our previous category, but with greater storage is our Mid-Size category. Consisting of Compact and Intermediate vehicles, they can seat up to five passengers comfortably and yet have enough space for three bags. Still relatively small, their fuel-efficiency is ideal for the inner city stop and start style of driving. These cars have slightly more engine power, making them perfect for exploring city suburbs. Head to Bluewater Shopping Centre from Central London, or pop to Manchester from Liverpool – these cars make slightly longer journeys more comfortable.
Popular Mid-Size Car Hire Models: VW Golf, Hyundai I30, VW Jetta, Ford Focus, Skoda Octavia, Vauxhall Zafira, VW Touran, Ford Mondeo, Skoda Fabia, Peugeot 3008, Vauxhall Crossland, Seat Leon, Opel Astra, Audi A1, KIA Ceed, Mercedes A Class, Citroen C4 Cactus, Peugeot 2008, Renault Captur, Peugeot 308, Mini Copper, BMW 1 Series, Nissan Qashqai, Nissan X-Trail, Citroen Picasso, VW Passat and many more.
Why opt for a Large-Size Car Hire in England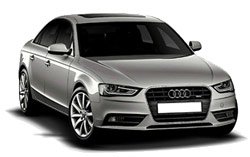 With seating for up to five people but with a lot more internal space, our Large car category is great if you're looking for more internal legroom. Perfect for covering longer distances, our Large cars are comfortable, sturdy and ideal for motorway driving. With their powerful engines, they'll easily and safely take you to where you want to go, no matter how far. Drive from London to Land's End in Cornwall, or from Liverpool to Birmingham with minimum effort and cost. On-board you'll also be able to store up to four suitcases of varying sizes.
Popular Large-Size Car Hire Models: VW Passat, Skoda Octavia, Vauxhall Insignia, Skoda Superb, BMW 2 Series, Ford Galaxy, Mercedes C Class, Skoda Superb, VW Sharan, Audi A4, BMW 520, Toyota Avensis, SEAT Alhambra, Mercedes E Class, VW Caddy, Volvo XC60, Range Rover Evoque, Jaguar E-Pace, Jaguar F-Pace, Mercedes C63 AMG, Range Rover Vogue and many more.
Why opt for a Luxury Car Hire in England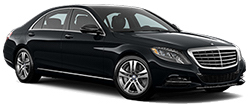 Mountain roads, coastal roads, numerous lakes and an abundance of lush rolling green fields, makes hiring one of our Luxury cars, and specifically a Convertible, perfect for your holiday in England. Drive through Devon or Cornwall and stop off at some iconic surf beaches. A popular vehicle amongst our business users, these cars are glamorous inside and out. Seating capacity of up to five people and with ample space for their luggage, these cars are great for making a good first impression.
Popular Luxury and Convertible Car Hire Models: BMW 520, Mercedes C Class, Mercedes E Class, Audi A6, Range Rover Evoque, BMW 4 Series Cabrio, Mercedes SLC, Land Rover Discovery Sport, BMW 2 Series Cabrio, Mercedes GLE, Mercedes SLK Roadster, Tesla Model S, Porsche 911 Carrera, Jaguar F Type R, Audi R8 V10, Bentley Flying Spur, Aston Martin DB11, Bentley GT, Ferrari 458 Spider, Lamborghini Huracan, Rolls Royce Ghost and many more.
Why opt for an SUV Car Hire in England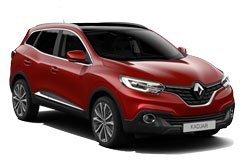 If you're planning on spending some time on unpaved roads, surrounded by countryside and farmland, then you may have to opt for one of our SUV vehicles. These cars are very sturdy and are perfect for any terrain. With seating for up to five people, it still has plenty of storage for all your belongings. An SUV comes with a very powerful engine, which allows you to navigate through off-road situations and up hills easily. It also doesn't disappoint on motorways, allowing you to reach your destination comfortably and securely.
Popular SUV Car Hire Models: VW Golf Estate, VW Passat Estate, Hyundai I30 Estate, Skoda Octavia Estate, Opel Mokka, Ford Mondeo Estate, Vauxhall Crossland, Peugeot 3008, Vauxhall Astra Estate, Nissan X-Trail, Nissan Qashqai, Skoda Superb Estate, Audi A4 Estate, Toyota RAV 4, Range Rover Evoque, Land Rover Discovery, Volvo XC60 and many more.
Why opt for a Van Hire in England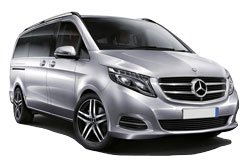 When travelling with a large group, it is often more cost effective to hire a Van. Our vans are modern, well-equipped, sturdy and fuel-efficient, with the benefit of being able to fit up to seven people comfortably, including their luggage. Our vans are a popular choice amongst those with larger groups who are looking to attend events, conferences and team building days. A van also means you won't need to hire multiple cars, nor be restricted to local public transport timetables.
Popular Van Car Hire Models: Vauxhall Zafira, VW Touran, Peugeot 3008, Ford Transit, Ford Galaxy, Citroen C4 Grand Picasso, VW Sharan, SEAT Alhambra, VW Caddy Maxi, Ford Tourneo, KIA Carens and many more.
These car categories should go some way to helping you decide which vehicles to choose during your time in England. Whether you opt for a swift mini or a sturdy SUV, or even a head turning luxury car, Auto Europe is here to make you English trip an adventure to remember. If you know what vehicle you'd like to book, then either contact one of our agents on +44 123 3225 114 or email them at reservations@autoeurope.co.uk, to discuss further and make your booking. Alternatively, in three-easy steps you can choose, add additional options, compare and book using our secure online booking engine. With one of our car hire vehicles you will undoubtedly enjoy every day of your trip. You can easily head to central London, to view Big Ben, or down to Bournemouth City for a relaxed stroll on the beach.