Car Hire in Bristol – Gateway to South-west England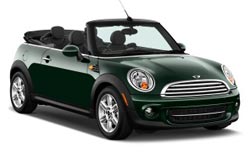 A thriving maritime city set on the River Avon, located in very close proximity to Bath, Bristol has an illustrious history as one of the oldest ports in the British Isles. Set inland from the Bristol Channel, it is enveloped deep within the sweeping hills of south-west England and situated within easy striking distance of London and the vibrant cities of South Wales, including Newport and Cardiff.
A mid-sized city with a spirited identity and a very lively atmosphere, Bristol has a fierce creative energy that has spawned many thriving tech industries in recent years. It is also known as a diverse and inventive food destination having spearheaded England's culinary renaissance, with many gourmet restaurants and gastro-pubs opening their doors for the first time in and around the city centre.
Modern Bristol is bursting with tourist appeal; there are no less than thirty first-rate art galleries now open to the public and dozens of top attractions, including Bristol Zoo and We The Curious, a science and arts centre designed to engage young minds. But most first-time visitors tend to head for Brunel's SS Great Britain for a marvellous, multi-sensory experience, as well as the flagship M Shed Museum where visitors can immerse themselves in trains, cranes and even a rare Banksy.
With a car hire in Bristol you'll have direct access to some of the most scenic parts of southern England, most notably the beautiful Cotswolds region a short drive to the north-east and the enchanting Cheddar Gorge just 20 miles south-west of the city. Other day-trip options from the centre of Bristol include Stonehenge, arguably the world's most iconic ancient site, and London, a mega-metropolis famous for its many first-rate monuments and attractions.
As one of the leading car hire brokers in the world with over 65 years' experience in the travel industry, Auto Europe can guarantee the lowest rates on car rental with exceptional customer support available from our award-winning rental specialists. Please call them on +441233225114 if you require any assistance and they will happily find you the best deal in a few seconds. Please also take a look at our Bristol car hire reviews page to see what other Auto Europe customers thought of their recent car rental experience in the city.
For more information on renting a vehicle in Bristol, click on the car hire related topics listed below:
---
Where to pick up a car hire in Bristol
By working with all the world's top car hire providers, Auto Europe can offer you a wide choice of locations in and around Bristol, meaning that you can pick up your vehicle in the city centre and be on your way in a few minutes.
You can rent a car in Bristol from a good number of major international suppliers, including Europcar, Hertz, Enterprise, National, Budget, Avis and Sixt, from many convenient locations, including the airport.
To help you make the right choice, our state-of-the-art booking engine allows you to do an extensive search to find the best vehicle and the most suitable pick-up point for your trip. Once you've keyed in your dates, an interactive map will come up with all the available car hire locations in Bristol.
Bristol Airport
Bristol Airport is situated just 8 miles south-west of Bristol city centre and offers scheduled flights from most major European cities, including Bordeaux, Rome and Munich, for example, as well as being a busy base for Easyjet and Ryanair. While there are no railway direct links between Bristol Airport and the city, commuter buses run roughly every 10 minutes with free Wi-Fi and power outlets for passengers. There are several global car hire companies operating at the airport with their offices located at the Car Rental Centre situated in close proximity to the Silver Zone Car Park. Please note that the shuttle bus to the Car Rental Centre runs on demand 7 days a week. The pick-up process will be smoother if you have all your documents to hand when you arrive to collect your vehicle, such as your driving licence, passport, etc.
Bristol Airport (BRS))
Website: www.bristolairport.co.uk
Address: Bristol BS48 3DY, United Kingdom
Telephone: +44 871 334 4444
---
Book with the best car hire suppliers in Bristol
Auto Europe is a leading international car hire company currently offering a vast selection of convenient pick-up and drop-off locations in 180 different destinations around the world. Thanks to our many years of experience dealing with all the global and local car rental companies, we can offer you the best standard of service and cheapest prices on the market. Travellers have a good choice of locations from which to collect their cheap car hire in Bristol, the majority of which being at the airport and in and around the Muller Road area of the inner city.
Should you require additional information about the car hire companies we work with or their policies, for example out of office pick up or questions regarding age restrictions, our car rental specialists are just a phone call or e-mail away and happy to assist you.
---
Frequently asked questions about renting a car in Bristol
This section features the most frequent questions asked by people booking a car hire in Bristol. Scroll down for important tips relating to a wide range of essential car hire topics, such as credit cards, coverage, tolls, traffic and much more. If you need any more information, please call our reservations team on +44 123 3225 114 and they will be happy to help you with your reservation and assist you with your travel itinerary.
---
Yes. When you rent a car in Bristol, you will be required to present a valid credit card in the name of the main driver in order to pick it up. The credit card must be valid and cannot be a debit or pre-paid card. The local car hire supplier will then use the credit card to place a security deposit on the vehicle for the entire duration of your trip, the amount of which is always specified on your car rental voucher. When you return the car at the end of the rental period, the deposit will promptly be released back on to your card, but this will only happen once the car is signed off in exactly the same condition as when it was collected.
If you have booked a luxury car, then please note that some suppliers will request at least two credit cards under the primary driver's name. In any case, your supplier will accept any major credit card, such as, Mastercard, Visa, Diners and American Express, and you must make sure you have enough funds to cover the deposit otherwise you will run the risk of not being able to pick up the vehicle. For a list of the most common questions, please visit our credit cards and deposits section.
It's very easy to check which cards (and card types) will be accepted when you arrive at your destination to pick up the vehicle. All you need to do is click on the blue and white info icon (i) after making a search in the Auto Europe booking engine to will find all the relevant information. When picking up a low-cost car hire in Bristol, it's also worth checking out the following blog post if you require more information on credit card before embarking on your journey in the beautiful south-west of England.
Auto Europe's car hire rates always come with Liability Insurance, Collision Damage Waiver (CDW) and Theft Protection (TP) as standard, which is the minimum requirement stipulated by law. Depending on which supplier you have chosen to travel with, these can be with or without excess, but it is important to note that CDW does not cover any damage caused to tyres, wheels, roof, mirrors, undercarriage, engine, vehicle interior, locks or keys. In order to cover these parts of the vehicle and more, you might want to consider adding our very popular Full Protection cover to your booking for total peace of mind whilst exploring the amazing city of Bristol. With Auto Europe's excellent and very reasonably-priced Full Protection product you will be covered for any damage caused to glass, mirrors, roof, undercarriage, damage or loss of keys, misfuelling, towing and administration costs.
When you arrive to pick up your vehicle, you'll sometimes be asked by the local supplier if you'd like to purchase any additional insurance, which is entirely optional. This can include Personal Accident Insurance (PAI), Personal Effects Coverage (PEC), Super CDW, Seguro Relax Insurance and Roadside Assistance, amongst others. Any insurance purchased directly with the supplier will not qualify for a refund from Auto Europe should you need to make a claim. The fact is that if you have previously purchased coverage through us but are offered additional insurance locally, you will more than likely already be fully covered for the duration of your trip. Please do not hesitate to call our rental specialists on +441233225114 if you have any questions.
You'll find all the necessary car hire coverage information by clicking on the blue and white info icon (i) after making a search in the Auto Europe booking engine, including full info about the CDW deductibles, Theft Insurance Deductibles and Liability Insurance. Furthermore, once your reservation has been confirmed, your car rental voucher will also contain full info about the coverage in the Terms and Conditions section. Please consult our related blog post for a general overview of the types of car hire coverage available.
Bristol's traffic can get a bit heavy at times so it's best to avoid the roads around the inner city in the morning and evening rush-hours (from around 8am to 9.30am and again from 4pm to 6.30pm). Navigating through the city can be tricky due to the increasing number of one-way systems being implemented. Regardless of these aspects, a low-cost car hire in Bristol is thought to be the best way for tourists to explore this region.
If you are planning to park in Bristol City Centre, please note that the area is notorious for its lack of parking, so the earlier you go the greater the chance of finding a free space. You may find additional parking around Queen Square and at the many car parks dotted around the city, the most popular ones being located at Brunswick Square, College Street, Frog Lane, The Grove, Lower Guinea Street, Mardyke Wharf, Maritime Heritage Centre, Portwall Lane, Queen Square, Redcliffe Parade, Temple Gate, Trenchard Street, Wapping Wharf and West End. These are very convenient for parking your rental car in Bristol and heading into the city on foot. On-street parking is free in areas that aren't in Residents' Parking Scheme areas or the Controlled Parking Zone. There are parking restrictions in the Controlled Parking Zone (CPZ) in the centre of Bristol. Check local signs to see if time limits and restrictions apply. You can park in on-street bays for up to 1, 2 or 4 hours. The prices and times you can park in on-street bays are different for each location. Check the signs or ticket machines when you park.
Yes. Despite the majority of main roads and motorways being free to use, some sections of the road network (mostly tunnels and bridges) are subject to a toll, including the Bristol area (namely Batheaston Bridge on the A4 near the city of Bath). Open and manned 24 hours a day, seven days a week, the famous Clifton Suspension Bridge just outside Bristol is, and always has been, a toll bridge. It's always worth making sure, therefore, that you keep some cash or other methods of payment with you on your travels when exploring the area with your low-cost car rental in Bristol. For further information on using tolls in the UK, please consult the Gov UK tolls site.
Yes. Bristol's Clean Air Zone starting in summer 2022 means that you will have to pay to drive your vehicle in certain parts of the city. Operating 24/7, non-compliant cars will be charged once in each 24-hour period within the zone. For more information, please consult the official UK government Clean Air Zones website.
---
Bristol Travel Guide
Bristol is the perfect holiday destination for people looking to explore south-west England, which is generally considered to be one of the most interesting and picturesque parts of the country. The city itself has a deep-rooted maritime tradition and many of the attractions reflect its seafaring past. Its vibrant night-life and fashionable restaurants have elevated Bristol in the rankings of Britain's trendiest and most forward-thinking urban centres.
Best day trips with my car rental in Bristol
Many points of interest can be reached from the heart of the city with a car rental in Bristol. Just a short drive away you'll find yourself in Wales and from there you can head to Cardiff, Swansea or even into the Welsh highlands to experience some lush green countryside. You can also travel south to Devon or Cornwall. A motorway also links nearby Bath with Reading which will also take you as far as London. There are numerous locations you can visit on a day-trip from Bristol and we therefore would recommend taking the opportunity to explore further afield.
For visitors looking to venture further than the city's perimeter, it's perfectly possible to embark on a road-trip and return the car rental to another city with a one-way car hire, thus enabling much more freedom and flexibility. Please also note that you can save easy more money by taking advantage of our Free Additional Driver Deals and share the driving on longer day-trips from Bristol when travelling with family or friends.
Cardiff, Wales
Only a short journey away by car, you can cross over into Wales and visit its exciting capital city, Cardiff. With a renovated shoreline full of restaurants, bars, clubs and cafés, Cardiff is a wonderful and interesting city to walk around. Don't forget to visit its castle located in the centre of the city.
Weston-super-Mare
This relaxing seaside resort might not be your first choice but it is definitely worth a visit. With a large sandy beach to walk along and plenty of year-round seaside entertainment, you and your family will be spoilt for choice when it comes to things to see and do. You will even be given the opportunity to go on a donkey ride along the beach.
Bath
This ancient town is famous for its numerous baths and spas. Dating back to the Roman era, much of the town's layout and architectural style is set around its naturally hot springs. The town has some wonderful Georgian buildings to admire, including Bath Abbey which was constructed from locally-sourced honey-coloured stone, thus giving it a uniquely classical look. Located near the abbey you'll also find a series of original statues and even a temple.
Cheddar Gorge
Thirty kilometres south-west of Bristol lies Cheddar Gorge, one of the most popular attractions in Somerset county and the largest of its kind in the country. The surrounding cliffs stand 140 metres high and Tte interior is equally impressive with numerous caverns and caves in the side of the cliffs. Prehistoric remains of the earliest inhabitants of Great Britain have been found here.
What to do in Bristol
With its rich maritime heritage, the city of Bristol is located on the River Avon. Many of its original warehouses have been converted into stylish cafés, restaurants, bars and clubs. A vibrant city with much to see and do, from iconic attractions to wonderful parks in which to enjoy memorable family picnics, Bristol will entice you around every corner. Along with the following recommended must-see attractions, we would also advise you to take a boat-trip along the River Avon to see the city from a different prospective. Similarly, why not gain a birds-eye view from a balloon ride over the city.
Brunel's SS Great Britain: Visit the world's first ever steam-powered ocean liner which was designed by the famous engineer Brunel in 1845. Her first route was from Bristol to New York and from 1845 to 1854, she was the longest passenger ship in existence. Now a museum, SS Great Britain unveils its long and illustrious history to millions of visitors every year.


Bristol Museum & Art Gallery: Whilst in Bristol, why not learn more about this wonderful city in the one of south-west England's top cultural attractions. A visit to the Bristol Museum and Art Gallery not only provides a great insight into the city's history, eastern art and geology - it's also free to enter. Its grade-two listed buildings are beautiful within their own right.


Clifton Suspension Bridge: Spanning the Avon River, this bridge was built in 1831 and is a wonder of engineering from its time. If you love architecture and everything Victorian, then a visit to this suspension bridge should be scheduled into your holiday plans. A visitor centre is also available and you can even book a tour.


Bristol Zoo: Established in 1835 by Henry Riley, Bristol Zoo offers a great day out for the whole family. At the zoo you'll be greeted with several large exhibitions, from reptile enclosures to Zona Brazil and the popular fruit bat area. The zoo also has a high rope section which allows visitors to gain a birds-eye view over some of the most popular enclosures.


Bristol Aquarium: If you are in love with everything aquatic and the deep blue sea, then take a trip to Bristol Aquarium with the whole family and enjoy a wonderful day full of colour and amazing fish, terrapins and much more. From tropical fish to the giant botanical house known as the Urban Jungle – a splendid day's entertainment can be had there.
---
Useful links