Car hire in Manchester – Exploring North-west England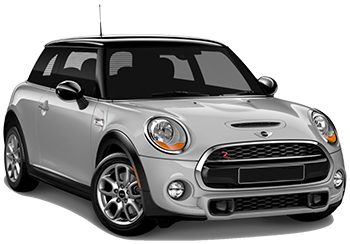 One of the United Kingdom's most welcoming and dynamic cities, Manchester serves up an appetising mix of history, culture, architectural heritage and top-notch contemporary cuisine. Once England's north-western powerhouse, it was the driving force behind the industrial revolution in the 18th and 19th centuries and today this legacy endures through a fine selection of innovative museums, art galleries and cutting-edge exhibitions running throughout the year.
Manchester is uniquely characterised by an inherent ability to keep transforming and reinventing itself in an almost perpetual state of development. It's also a city of extreme diversity with ultra-modern buildings sharing the skyline with imposing neo-Gothic structures such as the imposing Town Hall. Exchange Square is a good place for first-timers to start their tour, in the spot where some of Manchester's best shops stand in very close proximity to the city's impressive cathedral, a few steps from the futuristic glass building that houses the National Football Museum.
The inner city has enjoyed a tourism boom in recent years, with large swathes of central Manchester having been revitalised and refreshed. Today it is a city oozing with atmosphere; a place well-known for its musical and sporting heritage, along with a wealth of first-class attractions and the much-celebrated Curry Mile. And reminders of Manchester's long history are everywhere to be seen, from the renovated warehouses that now pulsate with cultural life to the long canals that still navigate their way through the heart of the city.
Manchester is a great gateway destination offering quick access to many of the most popular parts of northern England. For instance, with a car hire in Manchester you'll be a short drive away from the Peak District National Park where you can enjoy mounting-biking, rock-climbing, horse-riding and all manner of water sports. You'll also be within easy striking distance of the Lake District, an area classified by UNESCO as a World Heritage Site that's also home to Scafell Pike, the highest mountain in England.
Auto Europe can help you plan a fun-filled trip to Manchester at any time of the year. As one of the world's top car rental companies, we operate in over 24,000 locations in 180 different countries, giving you the freedom and flexibility of picking up your vehicle at a choice of convenient locations all over the city, including the airport and Piccadilly Train Station. Please call our rental specialists on +441233225114 and they will go the extra mile to find you the best deal.
For peace of mind before booking, please take a look at the ratings and comments posted by previous Auto Europe customers on our Manchester car hire reviews page. You might want to consider sharing the driving with a friend of family member at no extra cost by taking advantage of one of our free additional driver offers running throughout the year. Additionally, for useful information about exploring Manchester and the rest of the country by car, please consult our UK Driving Guide.
For more information on renting a vehicle in Manchester, click on the car hire related topics listed below:
---
Where to pick up a car hire in Manchester
By working with all the world's top car hire providers, Auto Europe can offer you a wide choice of locations in and around Manchester, meaning that you can pick up your vehicle in the heart of the city centre and start exploring the top attractions as soon as you arrive.
To help you make the right choice when renting a car in Manchester, our state-of-the-art booking engine allows you to do an extensive search to find the best vehicle and the most suitable pick-up point for your trip. Once you've keyed in your dates, an interactive map will come up with all the available car hire locations in the city.
Manchester Airport
With flights to more than two hundred destinations, the city of Manchester has the United Kingdom's third-busiest airport. Situated approximately 9 miles (15km) south-west of the city centre, it is easily accessible by road. Trains run to and from the city centre every 10 minutes, seven days a week and the journey takes around 20 minutes. You can get to the airport by car in about 30 minutes outside the weekday rush-hours. The car hire offices at Manchester Airport can be found at the Car Rental Village located on Ringway Road, which you can reach using the free bus shuttle which runs every 10 minutes from each terminal.
Manchester Airport (MAN)
Website: Manchester-airport.com
Address: Manchester M90 1QX, England
Telephone: +44 808 169 7030
Manchester Piccadilly Train Station
Prominently situated in the south-eastern corner of the city centre, Manchester Piccadilly Train Station handles well over 30 million passenger movements every year. Opened as Store Street in 1842, it was renamed Manchester London Road in 1847 and became Manchester Piccadilly in 1960. There are several good options for drivers planning to rent a car in Manchester and pick it up from Piccadilly Train Station, including some of the biggest global brands such as Europcar and Hertz. You can collect your vehicle from the long-stay car park just off Boad Street.
Manchester Piccadilly Train Station
Website: Manchester Piccadilly Train Station
Address: Piccadilly Station Approach, Manchester Piccadilly, M60 7RA, England
Telephone: +44 345 711 4141
---
Book with the best car hire suppliers in Manchester
Auto Europe is a leading car rental company that offers a wide variety of pick-up/drop-off points in more than 180 popular destinations all over the world. Thanks to our many years of experience dealing with all the top international and local car rental companies, we pride ourselves on being able to offer you the best service and lowest rates.
Should you require additional information about the car hire companies we work with or their policies, for example out of office pick up or questions regarding age restrictions, our car rental specialists are just a phone call or e-mail away and happy to assist you.
---
Frequently asked questions about renting a car in Manchester
This section features the most frequent questions asked by people booking a car hire in Manchester. Scroll down for important tips relating to a wide range of essential car hire topics, such as credit cards, coverage, tolls, traffic and much more. If you need any more information, please call our reservations team on +44 123 3225 114 and they will be happy to help you with your reservation and assist you with your travel itinerary.
---
Yes. Whenever you book a car rental in Manchester, you will need to present a credit card in the name of the main driver in order to pick up the vehicle. Most car hire suppliers do not accept debit cards, so please make sure that your credit card has enough credit to cover the security deposit, which will be released back to you once the vehicle has been returned undamaged.
Suppliers accept all major credit cards, including Visa, Mastercard, Diners and American Express, and if you want to drive a luxury car around Manchester and its surrounding areas, then please be aware that some car rental companies will require two credit cards, both of which must be in the name of the main driver. For more information, please consult our dedicated blog post to read all about the six most important things to know about credit cards and deposits.
All the information you need regarding credit cards and deposits etc. can easily be found when making a search through Auto Europe's state-of-the-art booking engine. After selecting your dates, supplier and pick-up point, just click on the blue Rate Details button where you'll find all the necessary credit card details in the Supplier Payment Policy Information section. The same information will be sent to you with the car hire voucher once your reservation has been confirmed.
When you book a low-cost car rental in Manchester with Auto Europe, you'll find that our rates already include the minimum amount of coverage necessary to drive around the city and its environs, namely Theft Protection (TP), Liability Insurance and Collision Damage Waiver (CDW). Nevertheless, this coverage has its limitations, so we strongly advise you to consider purchasing our very popular Full Protection product for a little extra money.
Excellent value for money, Auto Europe's Full Protection policy will cover you against all eventualities such as damage to glass, the vehicle's wheels, roof, under-carriage, any towing fees, loss of car keys, mis-fuelling and whatever admin costs you might incur during the rental period. Note that the cost of this package depends on the car category, supplier, location and how many days you have booked, but to purchase it you only need to check the appropriate box at the time of checking out online.
When you pick up your vehicle, be aware that the rental supplier may try to offer you additional insurance options at the car hire counter, and often in quite a persistent manner. These add-ons are purely optional and you are under no obligation whatsoever to accept them. Please also take into account that should you decide to buy any local car hire insurance, Auto Europe will not be able to refund you any of the money should you discover that it was surplus to your requirements at the end of your rental period.
For more tips and advice regarding the kind of coverage you might need during your trip to Manchester, please consult our blog post highlighting all the key points to remember about car hire coverage. Should something happen during your trip, such as an accident or breakdown, then please take a look at our Making a Claim Information Page so that you'll be able to complete the claims process as soon as possible.
Furthermore, you are always at liberty to call our rental specialists should you require any further advice regarding which policy might be best for your trip. Please call them on +44 123 3225 114 and they will be happy to provide you with all the information you need whilst getting you the best deal for your car hire in Manchester. You might also be interested to read our dedicated blog post on the subject, which provides a general overview of the types of car hire coverage available in Manchester and elsewhere in the UK.
Not too bad in fact. Several motorways in the local area, such as the M60 ring road, M56, M62, M602, M66, M67 and M6, serve to remove some of the inner city congestion and despite it being such a large place with a high number of one-way streets, Manchester's city centre and outlying areas are quite driver-friendly and easy enough to navigate by car if you avoid the morning and evening weekday rush-hours. Most of the attractions and places of tourist interest are very well signposted so, contrary to many people's expectations, exploring the city with a low-cost car hire in Manchester is usually a pleasurable experience, although as in any big city there are a few road rules and regulations that you need to be aware of. Bus lanes are normally painted red and operate during the week and on saturdays. However, some bus lanes function differently, in which case a sign post at the beginning of the bus lane will indicate its operating times. Only buses and taxis are allowed to use these lanes, which have cameras along the route to fine anyone who enters it. Similarly, many buses have cameras to catch anyone using the lanes.
A red route is a single red line along the side of the road. This means that you are not allowed to stop your vehicle there at any time of the day, nor drop someone off. A double yellow line means that you are not allowed to park or wait with your vehicle during the times indicated on the nearby street signs. A single yellow line has the same restrictions as the double yellow line but it normally is not operational on Sundays or bank holidays, unless otherwise stated.
When driving a car rental in Manchester, it's always worth making sure that you're fully aware of all the local parking restrictions in the city and its environs. On-street parking is divided into four zones – each with their own restrictions and charges. All these parking zones are active from the hours of 8am until 8pm, with parking in Zones 1 and 2 restricted to a maximum stay of two hours. For Zone 3 a maximum stay of three hours applies, while for Zone 4 you can park your car for up to ten hours. From 8pm until 8am there is no charge and no time limit across all zones.
In addition to on-street parking, you may also park in one of the numerous car parks operating in and around the city centre. Local car park company NCP operates around fifty large multi-storey car parks with pre-booking at cheaper rates available on its website. Another local firm called APCOA also facilitates parking in several car parks in central Manchester – one of which is located in close proximity to Manchester Piccadilly Train Station. CitiPark, additionally, runs around half a dozen well-located car parks in the same part of the inner city, close to the train station.
Plans are currently afoot to introduce a Greater Manchester-wide Clean Air Zone in 2022 or 2023, which will aim to remove or restrict the movement of older, more polluting vehicles in and around the city centre. The scheme replaces the original congestion charge which was first mooted in 2008. Although the Clean Air Zone is yet to be introduced, Manchester City Council has already launched a campaign to encourage some vehicle owners to upgrade to cleaner vehicles, and those with non-compliant vehicles will have to pay a daily charge through the government's online charging service.
---
Manchester Travel Guide
With dozens of top tourist sights and an abundance of galleries and other cultural attractions conveniently located in the city centre, Manchester is one of the United Kingdom's most interesting and multi-faceted destinations for visitors looking for an action-packed itinerary during their stay. Famed for its musical and sporting heritage (who hasn't heard of United and City?), Manchester is a thriving metropolis bursting with life and atmosphere. It also boasts some of the best pubs, bars and restaurants outside of London.
Best day trips with my car rental in Manchester
Even with so much to see and do in the city itself, venturing further a field with your car hire from Manchester is the perfect solution to discovering some of the most interesting parts of north-west England. For instance, Manchester is well placed for a trip to Liverpool, a city which is also full of history and charm. Likewise, the seaside resort of Blackpool isn't too far from Manchester, along with Bolton, Stockport and North Wales. Here are some recommended day trips to help you on your way;
For clients wishing to pick up their car hire in Manchester and drop it off somewhere else, why not take advantage of Auto Europe's one-way car hire special offers which provide plenty of flexibility and facilitate a much longer road-trip.
Liverpool
Just an hour's drive from the centre of Manchester, Liverpool is a city that doesn't need any kind of introduction, being mostly famous for The Beatles and its football club. This wonderfully cultural city is full of history and is blessed with an abundance of museums, concert halls, restaurants, bars, pubs and coffee houses. There is always something to see and do in Liverpool, plus the city has very strong connections to the world's of literature, visual arts and performing arts. Don't miss the chance to follow in The Beatles' footsteps on a tour that takes in some of the most notable places in the history of the world's most popular band, including Penny Lane, Strawberry Fields and the Cavern Club where they made their debut in 1961.
Blackpool
Equally accessible from downtown Manchester is the seaside town of Blackpool, attractive for its long sandy beach and vibrant promenade with piers, pubs, trams, shops, theatres, fortune-tellers and donkey rides. Blackpool attracts millions of visitors every year who flock there to see its iconic tower, enjoy the lights along the seaside at night, sample some freshly-fried fish and chips, spend some time with the kids at Pleasure Beach and generally soak up the atmosphere of a typically English beach resort.
North Wales
Surprisingly close to Manchester (40 miles, or 65 kilometres) lies the charming and lesser-known coastline and lush, green hinterland of North Wales, one of the most picturesque parts of the United Kingkom. The landscape is extremely rural with numerous valleys and high mountain regions to explore with your low-cost car hire in Manchester. Set on the Irish sea, you will discover many inlets, lakes and secluded beaches, not to mention the mediaeval castles of Caernarfon, Conwy, Beaumaris, Harlech, Dolbadarn and Criccieth, to name a few. The two cathedral cities of St Asaph and Bangor are also worth visiting, but make sure you leave plenty of time for a long, leisurely lunch in one of the many eateries lining their old cobblestone streets.
Peak District
Providing lots of outdoor fun for all the family, this vast national park is a wonderful place to visit at any time of the year. Attractions here include cycling routes, hiking trails and plenty of campsites for that enticing overnight stay. Covering 555 square-miles, visitors can travel through a wonderland of rivers, woodlands, limestone hills and fertile cuntryside, with plenty of options for a delicious lunch or snack en route.
What to do in Manchester
Vibrant and forward-thinking, Manchester is one of England's most impressive cities, particularly for visitors interested in landmark architecture and cutting-edge attractions. There's much to see and do, such as visiting one of Europe's most famous football stadiums on an official tour or strolling through Manchester's Chinatown district, the largest of its kind in Europe.
The Lowry: Set in a wonderful waterside location just a short walk from the city centre, The Lowry is one of north-west England's leading art centres and visitor attractions. It is named after Laurence Stephen Lowry (1887–1976), an artist who spent much of his life in the Manchester area (Salford to be precise) and whose work is strongly associated with the city. Besides showcasing some of the best examples of his work, The Lowry plays host to a busy entertainment programme throughout the year, including musicals, comedies, concerts, exhibitions and a whole lot more.


National Football Museum: Those who are passionate about the 'beautiful game' (and there many of us!) won't be able to leave the city without an obligatory visit to the National Football Museum, arguably the best attraction of its kind in the world. Covering six floors, there are hundreds of unique exhibits on display, such as the first-ever football rule book published in 1863 and a vast range of football-related trivia about stadiums, players, trophies and managers. Visitors can also delve into the details of England's 1966 World Cup victory and have their picture taken with championship trophies before testing their skills in a penalty shoot-out.


Chinatown: One of the world's largest oriental dining and shopping areas, Manchester's sprawling Chinatown district is a bustling labyrinth of restaurants, bakeries, bars, cafés, local businesses and exotic supermarkets, all concentrated in and around a tight cluster of city centre buildings. A beautiful three-tiered pagoda welcomes visitors into the area before they lose themselves in a world of Far Eastern intrigue, which bursts into life during the Chinese New Year celebrations.


Science and Industry Museum: Appealing to an audience of all ages, the excellent Science and Industry Museum traces the development of science, technology and industry with special emphasis on Manchester's immense achievements in those fields. The building is worth a visit in itself; it used to house the former Liverpool Road Station which from 1830 onwards was the last stop on the world's first railway line. Visitors can also ride an authentic steam train, experience a flight simulator and enjoy playful animations of an educational nature on the subjects of electricity, gravity and radioactivity.


Lego Discovery Centre: With over two million Lego pieces under the same roof, the Lego Discovery Centre offers an inspirational and unique day out for all the family. Visitors young and old alike always enjoy climbing aboard the Kingdom Quest Ride to rescue the princess before embarking on the Great Lego Race VR Experience. Other essential highlights include the Lego 4D Cinema, Ninjago City Adventure Playground and Merlin's Apprentice Ride where youngsters can help the famous wizard conjure up his magic potions!
---
Useful links