Car hire in Birmingham – Exploring the Heart of England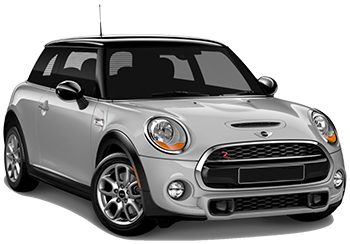 Located in the West Midlands, in the very heart of England, Birmingham is a thriving, bustling metropolis that has greatly prospered from an extensive redevelopment and refurbishment programme in recent years. It is the UK's second-largest city after London and in Victorian times was often referred to as the 'city of a 1,000 trades' in light of the significant role it played during the Industrial Revolution.
Birmingham's central location makes it easily accessible from all parts of the country on account of the excellent road, rail and air links from Birmingham Airport and beyond. London, for instance, is a comfortable two-and-a-half-hour motorway drive south-east of the city, while Manchester lies just 150 kilometres (93 miles) due north of Birmingham straight up the M6 motorway.
The city centre has a good selection of museums, galleries, sporting venues and family attractions in its bulging tourism portfolio for visitors of all age groups, making Birmingham one of the UK's best all-round destinations to be visited at any time of the year. Opened in 1885, the excellent Birmingham Museum and Art Gallery houses one of the finest art collections in Europe, while the nearby Thinktank, Birmingham Science Museum is another first-class leisure facility right in the centre of town.
And there's as much to see in the surrounding West Midlands countryside as you'll find in the city itself. With a car hire in Birmingham you'll be able to treat your friends and family to a day at the mouth-watering premises of Cadbury World where the famous Bourneville chocolate is produced. Other must-see attractions in the city's environs include the Black Country Living Museum in Dudley and the charming Elizabethan town of Stratford-upon-Avon, birthplace of William Shakespeare.
Auto Europe has remained one of the world's longest-established car hire intermediaries and a leader of the global vehicle rental market since 1954. We work with all the major international car hire companies such as Sixt, Hertz, Dollar, Avis, National, Europcar, Budget and Alamo and currently offer more than 24,000 pick-up and drop-off locations in over 180 destinations.
Besides offering the widest choice of vehicles at the lowest-possible prices, we pride ourselves on the fact that no other company can find you a better deal for your next car rental in Birmingham. Call our rental specialists on +44 123 3225 114 if you need help with your reservation and, for added peace of mind, why not take a look at the comments posted by previous Auto Europe customers on our Birmingham car hire reviews page.
For more information on renting a vehicle in Birmingham, click on the car hire related topics listed below:
---
Where to pick up a car hire in Birmingham
By working with all the world's top car hire providers, Auto Europe can offer you a wide choice of locations in and around Birmingham, meaning that you can pick up your vehicle in the city centre and start exploring the top attractions the moment you arrive. Besides the many car hire companies operating at Birmingham Airport, there are several conveniently-located suppliers' offices in other towns and cities across the Midlands, most notably Nottingham and Coventry.
To help you make the right choice, our state-of-the-art booking engine allows you to do an extensive search to find the best vehicle and the most suitable pick-up point for your trip. Once you've keyed in your dates, an interactive map will come up with all the available car hire locations in Birmingham.
Birmingham Airport
Birmingham Airport celebrated its 80th Anniversary in 2019 and since the first-ever flight landed there in May 1939, it has grown from strength to strength to become the main gateway to central parts of England, chiefly the Midlands. Currently the seventh-busiest airport in the UK, its annual passenger numbers total around 12-13 million a year with some of the busiest routes being Dublin, Dubai, Amsterdam, Paris, Palma de Mallorca and Malaga. The airport has two terminals - Terminal 1 and Terminal 2 - both of which are fully equipped with a wide range of on-site facilities and services. Birmingham Airport has several of the world's largest global car hire firms installed on its premises with their desks easily visible in the Arrivals Hall after passing through immigration. Dedicated collect-and-return car parks are located within easy walking distance of the terminal building. The car hire teams will be able to direct you to their specific car collection points which can be found next to the entrance of Car Park 4, which is about a 5-minute walk from the terminal.
Birmingham Airport (STR)
Website: www.birminghamairport.co.uk/
Address: Trident Road, Birmingham, England B26 3QJ
Telephone: +44 871 222 0072
Birmingham New Street Train Station
Inaugurated in 1854, Birmingham New Street Train Station today handles around 50 million passenger movements every year, with direct services coming from as far and wide as London and Edinburgh. The station's facilities (including a huge shopping centre with dozens of restaurants) and ultra-modern design make it one of the city's key social and architectural landmarks. There's plenty of choice for people looking to pick up a low-cost car rental at Birmingham New Street Train Station as many of the world's most important car hire companies have their reception desks and pick-up points located very near the station, most notably Hertz and Europcar.
Birmingham New Street Train Station
Website: www.networkrail.co.uk/communities/passengers/our-stations/birmingham-new-street/
Address: Station Street, Birmingham, England B2 4QA
Telephone: +44 345 711 4141
Birmingham International Train Station
Birmingham International Train Station was opened on the 26th January 1976 with train services running to several parts of the country. Located close to the town of Solihull in the West Midlands, it was named Birmingham International Station due to its close proximity to the airport, which at the time was named Birmingham International Airport. Located 8.5 miles from Birmingham New Street Station, it is on the West Coast Main Line which serves both the airport and the National Exhibition Centre (NEC). When collecting your car rental at Birmingham International Train Station, please be aware that the car hire companies are not located directly inside the station itself; in fact, they are located on the adjoining road (Airport Way) a few minutes' walk from the station.
Birmingham Train Station
Website: www.westmidlandsrailway.co.uk/stations/birmingham-international
Address: Bickenhill Lane, Birmingham, England B401PA
Telephone: +44 0345 7114141
---
Book with the best car hire suppliers in Birmingham
Auto Europe is a global car rental company that offers a wide variety of pick-up/drop-off points in more than 180 popular destinations all over the world. Thanks to our many years of experience dealing with all the top international and local car rental companies, we pride ourselveson being able to offer you the best service and lowest rates.
Should you require additional information about the car hire companies we work with or their policies, for example out of office pick up or questions regarding age restrictions, our car rental specialists are just a phone call or e-mail away and happy to assist you.
---
Frequently asked questions about renting a car in Birmingham
This section features the most frequent questions asked by people booking a car hire in Birmingham. Scroll down for important tips relating to a wide range of essential car hire topics, such as credit cards, coverage, tolls, traffic and much more. If you need any more information, please call our reservations team on +44 123 3225 114 and they will be happy to help you with your reservation and assist you with your travel itinerary.
---
Yes. Whenever you rent a car in Birmingham and elsewhere in the United Kingdom you will always be required to have a valid credit card in the name of the main driver in order to pick up the vehicle. Please note that car hire suppliers do not accept debit cards, so you need to make sure it's a valid credit card with enough credit to cover the security deposit, the amount of which is specified on your car rental voucher. When you return the car at the end of your rental agreement, the deposit will be released back onto your card, assuming that the vehicle hasn't suffered any damage.
If you want to drive a luxury car around the West Midlands, then please note that some suppliers will request at least two credit cards (both in the name of the main driver). Suppliers accept all major credit cards, such as Mastercard, Visa, Diners and American Express. You must make sure you have enough funds to cover the deposit or risk not being able to collect your car. For a list of the most common questions please visit our credit cards and deposits section.
All the details you need regarding credit cards is instantly accessible when making a search through Auto Europe's high-tech booking engine. Just select your dates and supplier and click on the Rate Details button where you'll find all the necessary credit card information in the Supplier Payment Policy Information section.
For more information, please consult our dedicated blog post to read all about the six most important things to know about credit cards and deposits before arriving to pick up your low-cost car hire in Birmingham.
Whenever you make a search for a cheap car rental in Birmingham with Auto Europe, you'll find that our basic rates always include the minimum amount of Liability Insurance, Collision Damage Waiver (CDW) and Theft Protection (TP) as required by law. The price is either with or without excess, depending on the supplier. It is, therefore, very important to be aware that CDW does not cover any damage caused to tyres, wheels, roof, mirrors, undercarriage, engine, vehicle interior, locks or keys during your rental period. In order to cover these, it's best to opt for our very popular Full Protection package which you can purchase by ticking the appropriate box at check-out. With our Full Protection product you will be covered for any damage caused to glass, mirrors, roof, undercarriage, damage or loss of keys, misfuelling, towing and administration costs.
At the time of pick-up, staff members for the local car hire supplier will often try to sell you additional cover, which is completely optional and you shouldn't allow yourself to feel obliged to buy it. These products can include Personal Accident Insurance (PAI), Personal Effects Coverage (PEC), Super CDW, Seguro Relax Insurance and Roadside Assistance, amongst others. Please note that Auto Europe cannot refund any insurance purchased directly with the supplier, which is why it is always best to fully cover yourself with our product at the time of making your reservation. Please give our rental specialists a call should you have any questions relating to our excellent Full Protection product.
All the car hire coverage terms and conditions can be easily viewed in the booking engine in the Rate Details section. There you will also find full details regarding CDW deductibles, Theft Insurance Deductibles and Liability Insurance. This information will also be attached to your car hire booking voucher Once your reservation has been confirmed.
For more tips and advice regarding the kind of coverage you might need during your trip to Birmingham, please consult our blog post highlighting all the key points to remember about car hire coverage. And if something were to happen on the road and you need to make a claim, it's worth taking a look at our Making a Claim Information Page so that the process is completed as soon as possible.
Furthermore, our rental specialists are always on hand to guide you through the procedure and/or help you decided which policy is best for your trip. Please call them on +44 123 3225 114 and they will be happy to provide you with all the information you need. Please also read our blog post on the subject, which provides a general overview of the types of car hire coverage available.
Due to its major role in the economy of the country, as well as its central location, Birmingham's roads are some of the most heavily used in Great Britain. The city is served by the M5, M6, M42 and M42 motorways, the latter of which connects Birmingham to London and other destinations in the south. There several traffic blackspots and areas of congestion, as well as the M6 motorway which passes through Liverpool, Manchester, Lancaster and many other places in the north. If you are planning to rent a car in Birmingham, you can find more information about traffic regulations on our driving information guide in the UK.
Parking your car in Birmingham is very simple. There are several car parks available, from street parking spaces to short/long stay car parking. Upon arrival in the city, look for an electronic signage system which displays detailed information about the number of spaces available at each car park. If you have to park on the street, make sure to never park on a white, double yellow or double red line. If the space available is pay and display, please read the information relating to the functioning hours and days. If you are parking at Centre Car Park, Moor Street (Selfridges) Car Park and Edgbaston Street Car Park, you can take advantage of discounted rates after 5pm.
Yes. On the 1st of June 2021, Birmingham introduced its Clean Air Zone scheme which now operates 24 hours a day, 365 days a year. Any non-compliant vehicle entering the zone must pay a daily fee, after which they are free to circulate for the rest of the day. The zone in question incorporates the A4540 Middleway but not the Middleway itself. Payment can be made via the Government's official online payment system or by calling the National Contact Centre on +44 (0)300 029 8888 (open 8am to 4.30pm). You may pay up to 6 days before the day of your visit, on the actual day of your visit or up to 6 days after the day of your visit. Please be aware of the fact that the driver must always confirm with the supplier at the time of picking up their vehicle to check whether or not the rental includes congestion charges.
---
Birmingham Travel Guide
With dozens of top attractions and an abundance of leisure areas dotted around the city centre, Birmingham is one of the most appealing tourist destinations in the British Isles. First-time visitors normally head straight for Victoria Square in the heart of the city centre where many of Birmingham's most stately buildings are located. Friends and family can easily share the driving by taking advantage of our regular free additional driver offers running throughout the year, plus you can pick your car up in Birmingham and drop it off somewhere else with our popular one-way car hire promotions.
Best day trips with my car rental in Birmingham
Once all the city sightseeing is done, there's nothing better than a leisurely drive into the lush, green countryside of the West Midlands and beyond. With a low-cost car hire in Birmingham you can embark on a series of wonderful day-trips to some of England's most enchanting landscapes, including the Cotswolds and the charming medieval town of Stratford-upon-Avon, most famous for being Shakespeare's birthplace.
Stratford-upon-Avon
Less than an hour's drive south-east of Birmingham - 35 kilometres (22 miles) - brings you to Stratford-upon-Avon, one of the most historic places in the region. Here you'll be able to visit the 16th-century home where William Shakespeare was born and bred, as well as the thatched, picture-postcard cottage of Anne Hathaway who became his wife in 1582. Also worth seeing is Shakespeare's tomb, which lies in the chancel of the 13th-century Church of the Holy Trinity where visitors can also see the font used in Shakespeare's christening and a copy of the parish registers containing the record of his baptism and burial.
Warwick
For an authentic medieval experience, we suggest visiting the famous Warwick Castle located in the country town it is named after. This beautiful and well-kept castle, just 45 minutes from Birmingham, is easily accessible and well signposted on the M40. A full day is easily spent here, due to the amount of activities available, such as exploring the castle, the garden and river around it, watching interactive shows of battlements, towers and, of course, taking a break at one of the local restaurants and shops.
Nottingham
In Nottingham, a vibrant city located less than an hour's drive north-east of Birmingham, visitors can learn all about the English folklore figure of Robin Hood, the outlaw archer who famously stole from the rich to give to the poor. The origins of this legend come from Nottinghamshire, a county whose main city boasts a massive castle, several museums and a magnificent Elizabethan mansion surrounded by gardens and an extensive deer park.
Cotswolds
One of the most quintessentially English landscapes lies 123 kilometres (75 miles) south of Birmingham, straight down the M5 motorway. Classified as an Area of Outstanding Natural Beauty in 1966, the Cotswolds is an 800 square-mile expanse of the most charming scenery you'll ever hope to see, including a series of prized medieval villages featuring dozens of centuries-old thatched cottages nestling timelessly along quaint, narrow cobblestone streets. Don't miss the village of Broadway with its leafy chestnut tree-lined high street nor Chipping Campden, arguably the most vibrant of all the Cotswold villages.
What to do in Birmingham
One of the best things about visiting one of the England's largest cities is having the chance to see all the great things a place like that has to offer. Birmingham is certanly no exception, in fact the city is simply bursting with innovation when it comes to 21st-century tourist attractions, ranging from unique museums and beautiful parks to vast shopping centres and first-rate restaurants. A cheap car rental in Birmingham is by far the best way to get around this pulsating city, especially if you want to see some of the star sights, such as Cadbury World and Birmingham's amazing Botanical Gardens.
Birmingham Museum and Art Gallery: Start your tour in Birmingham by learning all about the city's history in the best possible way at the excellent Birmingham Museum and Art Gallery. Housed in an impressive Victorian building, it first opened in 1885 and today boasts one of the richest collections of art, ceramics, archaeological finds and Pre-Raphaelite paintings in the country.


Cadbury World: Few people can resist the chance to visit the place where some of the world's most delicious chocolate is made. Besides portraying the history of chocolate production, Cadbury World entertains its guests (many of them children) with dozens of interactive exhibits and an innovative 4D cinema. After taking a stroll the popular Bull Street attraction (with its replica shops reminiscent of the 1820s), you'll also be able to try your hand at making your own confectionary, as well as making some essential purchases at the world's largest Cadbury's sweet shop.


Birmingham Botanical Gardens: Covering more than 15 acres, Birmingham's spectacular Botanical Gardens are packed with exotic plants, colourful flowers, butterflies and many interesting bird species. The plants are housed in elegant Victorian glasshouses, plus there are two playgrounds to keep the kids amused. Don't miss the wonderful Bonsai tree collection, one of which is over 250 years old.


Museum of the Jewellery Quarter: Informative, fun and captivating, the Museum of the Jewellery Quarter is a trip back to the 1980s to a place where visitors can learn about the jewllery trade a few decades ago, including an insight into the lives of the workers and the family that ran it. It's also possible to watch live demonstrations of the jeweller's craft during the legacy tour and admire the well-preserved heritage of the factory.


National Sea Life Centre: Have a fun-filled and quite a different day out visiting the National Sea Life Centre located in the heart of the city centre. Here you can see Gentoo penguins, starfishes and over 5,000 other sea creatures in a stunning marine habitat where the kids can immerse themselves in a series of interactive activities such as quizzes and collecting stamps. A special pass also allows visitors to experience the feeding of sharks, turtles and penguins.
---
Useful links