Car hire in Edinburgh - Visit the Scottish capital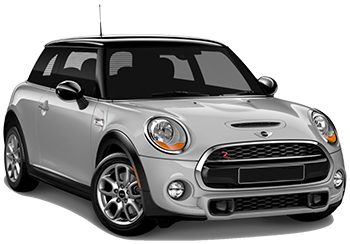 Edinburgh is an international gateway for travellers and located on the UK's east coast and southern shore of the Firth of Forth estuary. The city sits atop mountain crags and extinct volcanoes, and looks quite distinct compared to the surrounding flat Lothian landscape. Edinburgh Castle stands proudly at the head of Old Town on Castle Rock, which is home to an exciting maze of cobbled streets, Reformation-Era buildings and hidden gems. Visit the New Town, which contrasts wonderfully with its beautiful neoclassical and Georgian architecture. The modern Edinburgh is a city of uttermost importance for Scottish tourism. It is a platform for some of the most popular art festivals in the UK and a favourite destination of millions of tourists drawn to it by its allure. Discover a vibrant city which delightfully mixes centuries of fascinating history and medieval heritage with a modern and thriving lifestyle worthy of any metropolis.
After having admired the city with its splendid sights and perhaps indulging in a whisky tasting, make sure you get a good nights rest and head out on the road to unveil some more of Scotland and its magic. A car ride through the Scottish country side really is like being in a fairy tale with rocky cliffs, lush valleys and dramatic scenery and a car hire from Edinburgh is the perfect starting point to discover the Scottish Highlands with breathtaking vistas and landscapes, and a turbulent historic past, or visit the university city of Glasgow with a thriving music and and arts scene. Or why not follow the coastline up north and reach the Granite City of Aberdeen. Planning a road trip around Scotland is easy thanks to the flexibility that a One Way Car Hire can offer. This means that you can pick up your rental in Ediburgh or another destination of your choosing and drop it off at another.
Let Auto Europe be your partner on your next quest for adventure in Scotland. We can guarantee you a seamless car hire experience at the best prices without sacrificing quality. This is all thanks to our long experience in the car rental field and our long standing partnership with major car hire suppliers in the region. If you need advice to find the best offer for your trip, or you have questions regarding a hire that you want answered, please contact our dedicated reservation team on + 44 123 3225 114, available 7 days a week.
You can also visit our Edinburgh car hire reviews and UK car hire reviews pages to find out what our customers had to say about our services in Edinburgh and elsewhere in the United Kingdom.
For more information about renting a vehicle in Edinburgh, click on the car hire related topics listed below:
---
Where to Pick up a Car Hire in Edinburgh
If you are interested in booking a car hire in Edinburgh you will be happy to know that Auto Europe offer convenient pick-up opportunities at Edinburgh airport, as well as Edinburgh Waverley Rail Station and plenty of downtown locations, including pick-up offices in Corstorphine Road, just outside Edinburgh Zoo, Salamander Street, which lies just a short walk from the Cruise Terminal, and central locations such as East London Street, Dunedin Street and Greenside Row. Working with a large number of reliable international and national car hire suppliers gives us the advantage of being able to offer clients the best possible price on rental cars in Edinburgh along with a vast choice of available vehicles to suit your trip. Should you need more information about how the pick-up procedure works when renting a car or if you would like help from our rental specialist to find the best offer for your trip, please feel free to contact us over the phone on + 44 123 3225 114 or email us on, reservations@autoeurope.co.uk.
Edinburgh Airport
Edinburgh Airport is the busiest airhub in Scotland serving almost 15 million passengers a year. Located 6 miles from Edinburgh downtown, the city centre can be reached comfortably by car within 30 min. The airport currently consist of one passenger terminal with the car hire facilities located a short walk away from the terminal building which can be reached on foot via the covered walkway next to the multi-storey car park. At the time of pick-up please remember to bring with you your driving licence, ID/Passport, credit card in the name of the main driver and your reservation voucher.
Edinburgh Airport (EDI)
Website: edinburghairport.com
Address: Edinburgh Airport, Edinburgh, EH12 9DN
Telephone: +44 844 448 8833
Edinburgh Waverley Station
Waverley Station, Edinburgh's main railway station, enjoys a very central location just 10 minutes on foot from the castle. First opened in 1846, the station operates services to locations across Scotland, along with select destinations in England, including, London King's Cross, Newcastle, York, Leeds, Sheffield, Derby, Birmingham New Street, Bristol Temple Meads, Exeter St Davids and Plymouth. To pick up your car hire at the Edinburgh Waverley Station you will find car rental desks located on platform 2, as well as on Level 2 of the New Street Car Park depending on your chosen supplier. Information on the location of your supplier and their opening times and contact details can alwasy be found on your rental voucher.
Edinburgh Waverley Station
Address: Market Street, EH1 1DE, Edinburgh, UK
Telephone: +44 345 711 4141
---
Book with the Best Car Hire Suppliers in Edinburgh
When you opt to rent a car in Edinburgh through the Auto Europe website you can search and compare numerous competitive deals by major international brands, including budget players, as well a national supplier. In Edinburgh we work with Europcar, Avis, Sixt, Alamo, Enterprise, National, and the low-cost companies Budget and Keddy, to mention a few, in order to give you the possibility of finding your perfect rental. To us there is nothing more important than being able to offer great car hire prices, without having to sacrifice the quality of the service we offer, and we therefore only work with reliable supplier that we can trust.
If you want to find out more about the car hire companies we work with, or if you need detailed information about their rental policies, such as out of office opening hours, age requirements, coverage policies and more, then please contact our dedicated reservations team who will be happy to help you with your questions.
---
Frequently Asked Questions about Renting a Car in Edinburgh
Renting a car in Edinburgh on the Auto Europe comparison website is very easy thanks to our state of the art booking engine where you can search and compare car hire offers across the world before booking your perfect vehicle. In 3 easy steps you will find all available suppliers in Edinburgh for your chosen time span, compare prices, vehicles and extras like free additional drivers, and find out about each suppliers rental conditions. To make the car rental process even smoother, below we have gathered our most frequently asked questions when hiring a car in the Scottish capital. The section includes information on credit cards and deposits, insurance options and detailed info on the traffic and parking situation. Should you need help with your booking, please don't hesitate to phone our rental specialist available 7 days a week.
---
Yes, a credit card in the name of the main driver is a must. The local supplier will always ask for a credit card in the name of the main driver specified on the pre-paid voucher to block an amount of money for the safety deposit. Please note that the amount varies depending on chosen supplier and vehicle category but the information on the safety deposit amount can always be found on the booking engine under "Rate Details" (before booking) and on the rental voucher (after booking). Once the car is returned in the same conditions as it left in, the block will be released and the money will be available again.
Debit cards, cash deposits and credit cards in the name of anyone other than the main driver will not be accepted, and failure to show a valid credit card might mean that the supplier will ask you to take out costly extra insurances to be able to release the car to you, or refuse to release the vehicle altogether without any possibility of refundment. For more information please see our dedicated page for credit cards and deposit FAQs.
When it comes to car hire coverage you can rest assured that the car rental deals on the Auto Europe website always encompasses the necessary coverage for the rental to be driven in the chosen destination. This is our basic rate and it comes with Collision Damage Waiver (CDW), third-party liability and theft protection (TP). Please note that the CDW and TP may or may not come with an excess depending on the supplier and car category. It is also important to note that the CDW does not cover any damage caused to tyres, wheels, roof, mirrors, undercarriage, engine, vehicle interior, locks or keys. Information on the excess amount can be found on the booking engine under the "Rate Detail" tab before you book a vehicle, or on your reservations voucher which you receive once your booking is paid and confirmed.
To protect your rental car further, clients can opt for our affordable coverage option called the Full Protection Package, which comes with a refundable excess formula in case of accident or theft, and that also gives a wider coverage including the items that are usually excluded on the CDW.
Traffic in Edinburgh city centre can get daunting at times, especially at rush hour with thousands of commuters coming into the city or leaving work. While the roads are fairly well-maintained and streets are well signposted, be careful when driving near the centre because of a large number of not just one-way streets, but also streets restricted to buses and taxi vehicles only. Edinburgh is an easily walkable city and if you are planning a sightseeing tour of the centre, we recommend leaving your car rental in a guarded car park on the city outskirts rather than driving your car rental in Edinburgh downtown.
You can read more about general traffic-information and driving in Scotland on our informative driving information page.
As with any other big city, finding a free parking space in Edinburgh during rush hours or in the centre is not always easy. The city provides seven big "Park & Ride" facilities ideal for leaving your rental car in a safe place and heading into the city centre on public transport. It is free to park in these facilities with only one exception - the one in Newcraighall costs only 50 pence for the whole day. In addition, there are numerous on-street and other parking options both free of charge and paid.
The Scottish capital city is a great starting point for further travels across the country. The magnificent Highlands and picturesque islands are any traveller's dream. A campervan holiday in Scotland is one of the best ways to see this fascinating country. Take a look at Auto Europe's offer for motorhomes in Edinburgh and see if a caravan holiday tickles your fancy.
---
Edinburgh Travel Guide
Edinburgh is the capital of Scotland and boasts a long history which dates back to a mysterious folk, which the Romans named Picti because of their appearance. They are thought to have been sophisticated and highly skilled as farmers and artists, but also fierce warriors. They remained almost intact beyond Hadrian's Wall to the north up to Shetlands and managed to preserve their unique culture by resisting the Romans and the Vikings. Then come the Scots, a tribe believed to be of Irish origin, and after the Scots' King Malcolm took over Edinburgh, the castle grew in importance. His widow Margaret died inside it and was consequently canonised. In her honour, Malcolm's sons built for her a church on Castle Rock and founded the Holyrood Abbey, whose ruins can still be seen and visited. The next centuries saw Edinburgh grow and change under various influences. The city was a stronghold of the early Scottish Reformation in the 16th century. The 17th century brought about a royal union of England and Scotland known as The Union of the Crowns although Scotland retained its parliament. However, at the turn of the 18th century, the English and Scottish Parliaments passed the Acts of Union which united them into one parliament, and, despite the dissatisfaction of the local population, the two countries merged into one kingdom, the Kingdom of Great Britain.
Over time Edinburgh slowly started to be recognised as not only a European, but also an international centre of natural and social sciences, advanced thinkers, and new ideas typical of the age of Enlightenment. Unlike its intellectual side, the city's commerce and prosperity declined and it was taken over Glasgow in the 19th century. The cityscape of Edinburgh conjures up the romantic but also merciless nature of ancient times. Edinburgh's mythical appearance of a city perched high up on cliffs with a sea view will be stamped on your memory forever, as will the whole of Scotland, that you will be able to explore with your rental car.
Best day trips with my car rental in Edinburgh
There are also plenty of interesting places to visit outside the city limits for which you should plan an entire day for when you rent a car in Edinburgh. To make travel planning easier for you, we have put together a small selection of possible destinations for day trips in the Edinburgh area below.
Highlands
See the drama and feel the magic in the Scottish Highlands on a road trip with your rental car. This place is truly like no other and is an undeniable embodiment of everything Scottish - the stunning scenery, the echo of ancient times, and heritage. A lot has been written about the Highlands and the veil of mystery that surrounds it. Prepare for a fantastic trip into a region of fascinating beauty with an inevitable touch of history on every step.
Isle of Skye
The Isle of Skye is a fairy-tale place with an otherworldly appearance and spectacular scenery. Drawing tourists like a magnet, Skye is world-famous for its rugged coastline, sweeping vistas, and mysteriously looking mountains shrouded in mist. We recommend spending at least two days on the isle and leaving enough time for hiking, exploring and taking photos on the "cloud island". Even at times when the weather doesn't play along, the number of art galleries and castles will not leave you disappointed.
Cairngorms National Park
Take some time off and soak in the stunning nature of the Cairngorms National Park. The most famous national park in Scotland awaits you with a plethora of hiking trails, moorlands and forests. Spend a day at the park to recharge and forget the hustle and bustle of the city life. If you prefer an active holiday, don't worry: Cairngorms National Park offers a wide range of activities for everyone.
St. Andrews and the Villages of Fife
With St. Andrews being home to the Scottish oldest university dating back from the 15th century and well-preserved ruins from the medieval times, you can expect an interesting tour abundant with historic sites and charming corners. The next part of your journey will take you to the fishing villages perfect for a romantic stroll in the sunset.
Glasgow
The city of Glasgow deserves one day of your time in Scotland especially if you are a history and fine architecture buff. Stroll down the streets in the centre and admire Victorian buildings, exquisite art in numerous galleries, and top it off with a nice cup of tea at one of the fancy restaurants at the waterfront.
Loch Ness
Even if you don't believe in monsters and have no intention of meeting the one from Loch Ness face to face, you should still consider a trip to Inverness and its famous loch. Besides the wildlife and wonderful hills, there are plenty of active holiday opportunities for the whole family around Loch Ness.
What to do in Edinburgh
Edinburgh has a marine west coast climate and enjoys temperate weather. During summer the city really comes alive. World-famous festivals and cultural events are held during the warmer months, and the gardens and attractions are buzzing with life. During winter the city can become quite cold and rainy so remember to take an umbrella. But no matter when, you will succumb to the charm of this city: Edinburgh is art, history, and architecture in one. The vibrant mix of centuries of fascinating history and medieval heritage with a modern and thriving lifestyle worthy of any metropolis, will steal your heart. Below you will find some of the most important sights, that we strongly recommend you not to miss.
Arthur's Seat: Head to Holyrood Park for the best view of Edinburgh. The iconic hill known as Arthur's Seat is actually the highest peak in the park with a big and to this date preserved fort. This is also a great opportunity to trek over a volcano as Arthur's Seat is of volcanic origin.


Edinburgh Castle: The ancient fortress and the hallmark of Edinburgh is a much cherished part of Scottish heritage and history with its oldest part dating back to the 12th century. Take a guided tour to make the most of your visit and see Crown Jewels, the Stone of Destiny upon which Scottish kings used to be enthroned, and the One o'clock Gun whose almost daily firing is a well-known Edinburgh tradition.


Princes Street: Princess Street is Edinburgh main shopping heaven, and the perfect place for enjoying the panorama of the Old Town and Edinburgh Castle. As buildings are generally forbidden on the south side, you will have a fantastic view of the aforementioned sites. If you are visiting in summer, bring a blanket and have a picnic and some downtime after all that shopping in the Princess Street Gardens.


The Scotch Whiskey Experience: This is the place where your whiskey-infused adventure in Edinburgh starts. Here you will learn how original Scottish whiskey is produced and have an ultimate experience tasting some of the best samples of the most beloved Scottish product.


Our Dynamic Earth: Add more wonder to your visit to the Scottish capital with a tour of Our Dynamic Earth. This is a special place where you can travel back in time all the way to the Big Bang and the beginning of everything we know. Dynamic Earth is a unique experience for the whole family. Take your children on a ride with a submarine, fly high above the Arctic and Antarctic, and discover the hidden world under the Ocean in this superb interactive amusement.


Museum of Childhood: Experience more magical moments and take a trip down the memory lane in the Museum of Childhood. The whole family will be in for a real treat with toys and games from the past three centuries. The museum is much more than a collection of old toys. There are collections of children's books, clothes, furniture which are an accurate reflection of children's life in the past.


Mary King's Close: Add some mystery and even more hands-on history to your visit to the Scottish capital with a tour of Mary King's Close, an allegedly haunted place known as one of the best spots to hear more about the hidden history of Edinburgh. Mary King's Close is a complex of closes that once upon a time were narrow run-down streets packed with tenants. Without a sewage system, the unsanitary conditions made it easy for "The Black Death" to spread and take its toll not only here but also in the rest of Scotland. It is widely believed that around six hundred tenants who lived in the Close were confined in an attempt of quarantine and simply left to die without any help. This is still a myth which has not been confirmed to the date. Mary King's Close was altogether sealed up in the 19th century and has not been opened until recently discovered by construction workers. It has soon turned into one of the best visited Edinburgh attractions with guided tours extremely popular with tourists.
---
Useful links
Travel Tip - Exploring Edinburgh and the Highlands