Campervan hire Edinburgh
Would you like to spend your next holiday in Scotland and be free as you go? Choosing a campervan hire in Edinburgh will surely grant you more freedom in your travels. After exploring every corner of the city, you can head to your next destination. How about a trip to London, for example? With a mobile home you are very flexible on the road, and thanks to a great equipment of many models, you also have a lot of comfort during your travels. Take a look at the great selection at Auto Europe and book the perfect vehicle for your holiday today! Please make your booking on our website or call +49 89 4120 7298.
Campsites in and around Edinburgh
Whether you want to stay close to the city or have a longer journey, camping is available in many places in Edinburgh area. You will find several options in idyllic locations along the coast. To help you decide on a campsite and book a suitable one in advance we have listed some examples of camp grounds near Edinburgh.
| | |
| --- | --- |
| Edinburgh Caravan Club Site | You can reach this complex in less than 20 minutes from the city centre. It is a good option, if you do not want to get too far away from the city. The pitches are spacious and equipped with a power supply. A shuttle service to the city centre is available. Due to its location, the place is very popular during peak season, so we recommend you book your spot in advance. |
| Mortonhall Caravan Park | Mortonhall Caravan Park is also not far from the centre. There are many places available in the large area. The sanitary facilities are divided into four blocks and have free hot water. In the small supermarket at the campsite's square, you can buy the most important things without having to leave the complex. Available bus service makes visits to the city very easy. |
| Slatebarns Caravan Park | In less than half an hour you can reach Slatebarns Caravan Park. The area around the park is ideal for fishing, cycling or hiking. Camping includes 30 hardened pitches with power supply. Other facilities include showers, washing machines and dryers, as well as wireless Internet access throughout the property. |
| Linwater Caravan Park | This park is approximately a 35-minute drive from the city centre. A total of 60 places with power supply are available. Washing machines and dryers are available for all visitors. A supermarket is not available, but at the front desk has some essential traveller items for sale.The campsite's wonderful setting invites you to go hiking or fishing. |
| Belhaven Bay Caravan Park | Balhaven Bay Caravan Park is a little more than 40 minutes away from the city. Close to the small town of Dunbar, there are plenty of opportunities for various activities such as golfing at Winterfield Golf Club or Dunbar Gold Club, or walking in the John Muir Country Park. Belhaven Bay is also popular with surfers. |
Available campervans in Edinburgh
Apart from car hire, Auto Europe also offers you a large fleet of available models for campervan hire in Edinburgh. The examples given here are only a small excerpt from our wide range. The Roadie offers enough space for two people. This 4.9-metre long vehicle features a double bed, kitchen and a tank of fresh water. For four people you can either choose VW California or the 6-meter long model Midsize Motorhome. While VW California has the same facilities as Roadie, Midsize Motorhome offers more comfort during your trip. Apart from a kitchen, the vehicle is also equipped with a shower and a toilet. Water tanks for fresh and waste water are also provided. The Ford Zefiro 675 is ideal for a group of up to six passengers. Inside the 6.87-metre long model, there are three double beds, a kitchen, shower and toilet. A comfortable holiday is guaranteed with this model. Please visit our website to see the complete list of available vehicles.
Roadie Campervan

Sleeps: 2 pax
Category: Campervan
Length: 4.9 Metres
Transmission: Manual
Power Source: Diesel

VW California

Sleeps: 4 pax
Category: Campervan
Length: 4.9 Metres
Transmission: Manual
Power Source: Diesel

Midsize Motorhome

Sleeps: 4 pax
Category: Class B
Length: 5.9 Metres
Transmission: Manual
Power Source: Diesel

Ford Zefiro 675

Sleeps: 6 pax
Category: Class C
Length: 6.87 Metres
Transmission: Manual
Power Source: Diesel
Worth knowing about Edinburgh
Almost half a million people live in Edinburgh today. The Scottish capital is the second largest city in in the country after Glasgow. Edinburgh took over the role as the capital of the country after the city of Perth in the 15th century. Tourism is of great importance for the economy of the city. After London, Edinburgh is the second most popular city with tourists in the UK. In 2013, over three million people visited Edinburgh, with 1.3 million being foreign tourists. Both the Old Town and the New Town of Edinburgh have been a UNESCO World Cultural Heritage since 1995. There are plenty of sights to visit. Impressive architecture, interesting museums and many cultural events guarantee an unforgettable stay. Therefore, plan enough time for your stay in Edinburgh, so that you do not miss any of the highlights!
First and foremost, you should not miss the opportunity to visit Edinburgh Castle, perched on a rocky mountain overlooking the city. Stroll along the Royal Mile in the historic old town in order to see many architecture highlights such as the former church building The Hub or St. Giles Cathedral. The Royal Mile, which stretches from Canongate, High Street and Castlehill, begins at Edinburgh Castle in the west and ends at the Holyrood Palace, the official residence of the British Queen. There is no shortage of recommended museums. For example, visit the Royal Museum, the Museum of Scotland or the Museum of Edinburgh. You can also admire the extraordinary collections and art works of the National Gallery of Scotland in five museums scattered throughout the city. You do not have to leave the city to relax in the green. Pay a visit to Fossil Garden, the Chinese Hillside or the Alpine House, all part of The Royal Botanic Garden.
Hop into your motorhome hire in Edinburgh whenever you feel like, and head to the next fascinating destination. Since you have a kitchen on board, available with most of the rental models we offer, stock up on groceries so that you can stop for a picnic or lunch at any time you fancy. Motorhome hire in Edinburgh will not only add more comfort to your travels, but it will also help you save on eating out.
---
Motorhome Hire Reviews

Vaughan with McRent
13 October 2021
Auto Europe's rating


Supplier's rating

"This was our first motorhome rental and the process was very straightforward. Auto Europe responded quickly and we were happy with our rental vehicle from McRent. It was difficult to choose from all the various suppliers, so our choice was based on best value and convenience of collection. It would be great if the delivery time and collection time could be extended without charge, but we appreciate demand for motorhomes means there's a quick turnaround. The van was perfect for our needs - the only thing I would have liked was more cutlery, melamine-style crockery and glassware rather than breakable bowls and plates. Two of everything is restrictive and this would have helped reduce the onboard rattles! We would definitely use Auto Europe in the future."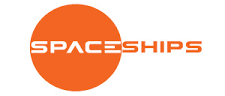 Peter with Spaceships
22 September 2021
Auto Europe's rating


Supplier's rating

"Very good experience with help with the covid tests. Very good and well supporting assistance by mail in preparation of the trip. The camper was super clean and nice. Super experience."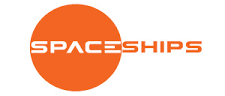 Cristina with Spaceships
06 March 2020
Auto Europe's rating

Supplier's rating

"Very good experience with the motorhome, it had almost everything we needed. Great experience with Spaceships Rentals as well, very helpful and answering emails with questions very quickly and nicely."

Charles with McRent
26 Sep 2018
Auto Europe's rating

Supplier's rating

"Good service and advice etc. Only criticism was of the vehicle radio CD player , in that the ignition had to be on to use it , which when the steps were down set off an alarm ."

Katarina with McRent
09 Sep 2018
Auto Europe's rating

Supplier's rating

"We were very pleased with McRent and service and personnel was great. However, we had to wait for 2.5 hours to get access to the motor home, and the gps we paid extra for was not updated, which was annoying and in the end meant extra miles and driving hours for us. But very fresh and clean motor home!"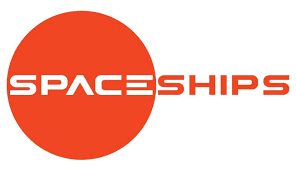 Martyn with Spaceships
07 Sep 2018
Auto Europe's rating

Supplier's rating

"All round great service, very good customer service. Would highly recommend!"