Car hire in Inverness – Gateway to Loch Ness and the Highlands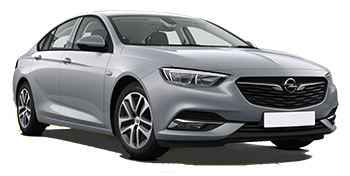 The small but extremely attractive city of Inverness is the northernmost metropolis in the UK and one of the fastest-growing urban areas in the British Isles. Popular for its cultural heritage and immense outdoor appeal, it continues to attract considerable numbers of visitors (many of them from abroad) who are drawn by the irrepressible legend of the Loch Ness Monster, which according to mythology is claimed to inhabit the huge lake of the same name located just to the south of the city.
With its strikingly crenelated castle, this compact and very tourist-friendly city is situated deep in the heart of northern Scotland, in an area of wild landscapes and outstanding natural beauty. It offers the perfect base from which to explore one of the most picturesque parts of the United Kingdom because it lies within easy reach of the famous Scottish Highlands, an area renowned for its lochs, sweeping glens, imposing mountains and rugged coastline.
In Inverness you can find some rewarding architecture and many historically-important museums, including the Inverness Museum & Art Gallery, the city's premier museum chronicling the history of the Scottish Highlands. The city is also worth visiting for its beautiful Inverness Botanic Gardens (including a tropical house, carp pond with waterfalls and formal gardens) and the attractive and (always very busy) Victorian Market, a bustling indoor shopping arcade built towards the end of the 19th century.
With a car hire in Inverness it couldn't be easier to explore the Scottish Highlands, an amazing mountainous region encompassing large swathes of north-west Scotland. From Inverness, you can also follow the famous North Coast 500, an exhilarating 516-mile scenic route around the north coast of Scotland, beginning and ending at Inverness Castle. The city is also within striking distance of several other key tourist attractions, most notably the Culloden Battlefield, the renowned Speyside Whisky Distilleries and the enchanting Isle of Skye.
Established in 1954, Auto Europe is a market-leading car hire company with a very strong online presence. We are proud to offer the most convenient pick-up and drop-off locations in Inverness and all other key destinations in Scotland and the rest of the UK. By working with all the world's leading and most trusted car rental suppliers, we have the lowest prices on the market and a wide range of promotions to match.
For more information and/or help with your travel itinerary in the Inverness area, whether it's a local sightseeing progamme or an extended road-trip with family or friends, please feel free to give our award-winning rental specialists a call on +44 123 3225 114 and they will be more than happy to find you the best deal. For extra peace of mind, please take a look at the user ratings and comments posted on our Inverness car hire reviews page.
For tips and suggestions on where to go with your low-cost car rental in Inverness, why not visit our Scottish Sights and Scottish Highlands road-trip pages.
For more information on renting a vehicle in Inverness, click on the car hire related topics listed below:
---
Where to pick up a car hire in Inverness
By working with all the world's top car hire providers, Auto Europe can offer you a wide choice of places for visitors to rent a car in Inverness, meaning that you can pick up your vehicle in the city centre and be on your way in a few minutes. Besides the many car hire companies operating at Inverness Airport, there are several conveniently-located suppliers' offices in other parts of the city, most of which are in close proximity to the city's top sights, such as Inverness Castle and the Inverness Botanical Gardens, one of the best attractions of its kind in Scotland.
To help you make the right choice, our state-of-the-art booking engine allows you to do an extensive search to find the best vehicle and the most suitable pick-up point for your car hire in Inverness. Once you've keyed in your dates, an interactive map will come up with all the available car hire locations in and around this remarkable city.
Inverness Airport
Receiving around one million passenger movements every year, Inverness Airport handles flight operations from all over the UK (including London, Birmingham and Belfast) and dozens of popular European holiday destinations. Offering a wide selection of on-site passengers facilities, it is the main gateway to the Scottish Highlands and other parts of northern Scotland. Several global car rental companies operate at the airport, with their offices located either inside the Arrivals Hall or at the nearby Dalcross Industrial Estate.
Inverness Airport (INV)
Website: hial.co.uk
Address: Dalcross, Inverness, IV2 7JB, Scotland
Telephone: +44 16064000
---
Book with the best car hire suppliers in Inverness
Auto Europe is a leading international car hire company currently offering a vast selection of convenient pick-up and drop-off locations (over 24,000 in all!) in more than 180 different destinations around the world. Thanks to our many years' experience collaborating with all the top global and local car rental companies, we can offer you the highest standards of service and the cheapest prices on the market, with the best deals available for travellers looking to book a low-cost car rental in Inverness.
Should you require additional information about the car hire companies we work with or their policies, for example out of office pick up or questions regarding age restrictions, our car rental specialists are just a phone call or e-mail away and happy to assist you.
---
Frequently asked questions about renting a car in Inverness
This section features the most frequent questions asked by people booking a car hire in Inverness. Scroll down for important tips relating to a wide range of essential car hire topics, such as credit cards, coverage, tolls, traffic and much more. If you need any more information, please call our reservations team on +44 123 3225 114 and they will be happy to help you with your reservation and assist you with your travel itinerary.
---
Yes. When you rent a car in Inverness or elsewhere in Scotland you will always be required to present a valid redit card in order to pick up your vehicle, which must also be in the name of the main driver. This is because the local supplier will need to place a security deposit on it which is promptly released back onto your card once the vehicle has been dropped off undamaged. If you plan to hire a luxury car during your trip, please note that some car rental companies might ask for a second credit card (also in the name of the main driver) because of the high value of such vehicles. In any case, you'll find that all major credit cards (ie Mastercard, Visa, Diners and American Express) will be accepted, but you must have enough funds to cover the deposit or risk not being able to collect your car. For a list of the most common questions please visit our credit cards and deposits page.
It couldn't be easier to find out how much the deposit will be, along with all the other credit card info you'll need when booking a cheap car hire in Inverness through the Auto Europe booking engine. When making a search, you just need to click on the blue and white info icon (i) where you'll find all the relevant credit-card-related information relating to your car rental.
Auto Europe basic car hire rates always come with Liability Insurance, Collision Damage Waiver (CDW) and Theft Protection (TP) included. This is the minimum requirement as stipulated by law. Depending on the supplier these can be with or without excess. It is important to note that CDW does not cover any damage caused to tyres, wheels, roof, mirrors, undercarriage, engine, vehicle interior, locks or keys. Our Full Protection policy is an essential add-on when driving in Scotland because it means you'll be totally covered if the vehicle is damaged in any way during your rental period.
During pick-up, the local car hire staff might try to sell you additional insurance, but please note that this is entirely optional and Auto Europe will not be able to refund you any of the money should it be deemed an unnecessary purchase at the end of your trip. This kind of insurance can include Personal Accident Insurance (PAI), Personal Effects Coverage (PEC), Super CDW, Seguro Relax Insurance and Roadside Assistance, amongst others, but with Auto Europe's Full Protection you will already be covered. Please check with our reservations department should you have any questions relating to coverage for your trip.
The car hire coverage terms and conditions can be easily viewed in the booking engine by clicking on the blue and white info icon (i) in our search results. You may also view all the details you need regarding CDW deductibles, Theft Insurance Deductibles and Liability Insurance, etc. in the terms and conditions sent to you by e-mail once your booking has been confirmed.
Should yu need to make a claim for whatever reason, please note that you must pay the car rental supplier first then claim the amount back from Auto Europe. When making a claim, it's essential that you provide all the required documents in order to receive your refund as quickly as possible.
For more information about Auto Europe's coverage policies, please call our rental specialists on +44 123 3225 114 and they will be happy to provide you with all the information you need. Please also read our blog post on the subject, which provides a general overview of the types of car hire coverage available.
The city of Inverness is quite small, and therefore does not suffer from much traffic congestion, a hire car is therefore the ideal way to get around. From the city of Inverness you can use your vehicle to visit the city of Abderdeen which is known for its granite architecture or head for the Scottish capital, Edinburgh, one of the most vibrant places in the UK. For more information about getting around Scotland and the rest of the United Kingdom by car, please visit our UK driving information guide.
There are several parking possibilities for your car rental in Inverness. Although it's a small city, it has numerous car parks that are affordable compared with many other UK cities. In the town centre there are some large shopping centres where it is also possible to park, such as the Eastgate Centre and Falcon Gallery Car Park which has over a thousand spaces available, as well as the Rose Street multi-storey car park offering a range of parking options (almost a thousand spaces in total) including short, daily and long stay 7 days a week, 24 hours a day.
No. There have been no toll roads or pay-bridges in Inverness or anywhere else in Scotland since the Scottish Government abolished tolls in 2008. As a word of caution though, rural roads in the areas surrounding Inverness can be very narrow and winding, particularly in the more remote areas, while some bridges are only wide enough for one car at a time, in which case the car closest to the bridge has right of way. It's important to proceed with extra caution when approaching blind summits and corners or hidden dips as there may be oncoming traffic or animals in your path.
---
Inverness Travel Guide
Scotland's lochs, rivers, mountains and coastlines offer some of the most rewarding scenery and outdoor pursuits in the UK and Inverness is situated right in the heart of it all. It's a land of mist-shrouded glens, towering snow-capped peaks, hillsides covered in heather and some of the most enchanting lakes in the whole of Europe. Why not share the driving with a friend or family member by taking advantage of our very special Free Additional Driver offers when booking your trip.
Best day trips with my car rental in Inverness
There's no better place in the British Isles for a an extended day-trip at any time of the year. Some of the roads are famous, namely the North Coast 500 which covers more than 500 miles (hence the name) around Scotland's breathtaking north coast, starting and ending at Inverness's picture-book castle. If you're planning to go further with your chep car hire in Inverness, you might want to consider one of our one-way car hire deals which allow for a greater level of freedom and flexibility.
Culloden Battlefield
Culloden is place where the last great battle was fought on Scottish soil on the 16th of April, 1746. It was the moment when the Jacobites under Charles Edward, the Young Pretender (aka Bonnie Prince Charlie) were defeated by British forces under William Augustus, Duke of Cumberland. An excellent on-site visitor centre illustrates this monumental battle with first-hand accounts of the battle, a 360-degree film realistically portraying the day's events
Cawdor Castle
A half-hour drive east of Inverness takes you to Cawdor Castle, famous as the place where Duncan was murdered by Macbeth in William Shakespeare's famous play. Inhabited by the Cawdor family for over 600 years, the castle dates from the late 14th century and was originally built as a private fortress by the Thanes of Cawdor. Don't miss the magnificent gardens comprising three very different sections, each with its own unique history and appearance.
Loch Ness
Located 30-minute drive south-east of Inverness city centre, Loch Ness is known around the world as the home of Nessie, the legendary (and very elusive) monster. It is also an important stop on the tourist trail, not only to try and catch a glimpse of the monster but to visit Urquhart Castle, one of Scotland's most iconic lakeside fortresses.
Speyside Distilleries
Whiskey lovers won't want to miss out on the chance of a tour of the best Speyside distilleries, many of which are a short drive from the centre of Inverness. Highlights include the Glen Moray Distillery (a 120-year old distillery renowned for its light, smooth and fruity whiskeys) and the Strathisla Distillery (home of Chivas Regal whisky) which is the oldest continuously working distillery in the Highlands.
What to do in Inverness
As Britain's northernmost city, you can expect something a bit special when you visit the area with a cheap car rental in Inverness, because this very charming city is surrounded by some of the world's most striking mountain scenery. Straddling the River Ness, its lovely town centre features many outstanding historic buildings, and the local areas are a haven for visitors looking for interesting tourist attractions, pristine lakes (known locally as lochs), ancient castles, famous battlefields and sprawling nature reserves.
Inverness Castle: Built in 1847 to replace the original fortress blown up by the Jacobites, Inverness Castle today houses the Sheriff's Court, which means that parts of it cannot be visited by the public. However, the view from one of its imposing towers (the Inverness Castle Viewpoint) is spectacular and covers the entire city.


Inverness Museum & Art Gallery: Covering the area's unique natural history, this is the best place to explore the art, history and heritage of Inverness and the surrounding Highlands region of Scotland. One part of the museum features the lost kingdom of the Highland Picts who ruled the area from 300-900 AD. The collection includes rare piece of Jacobite memorabilia, Inverness silverware, authentic Highland weapons and old bagpipes.


Inverness Botanic Gardens: This excellent family attraction is a joy to visit and very well maintained. Highlights include the hothouse and the flower meadow where you can learn all about the innovative gardening techniques used to keep this remarkable place in full bloom throughout the year. There is no entry cost but the gardens are run by a charity organisation so any donations are greatly appreciated!


Fort George: One of Britain's most robust fortifications, Fort George offers visitos a fascinating insight into 18th-century military life with garrison buildings, artillery defences, cannons and an impressive collection of arms, including bayoneted muskets, pikes, swords and ammunition pouches.


Inverness Cathedral: The most northerly of the many Anglican cathedrals in the United Kingdom, this well-designed religious building boasts a rich history and is a fine example of the renowned local architect, Alexander Ross. Visitors can see examples of his intricate craftsmanship and detailed carvings in both stone and wood alongside glorious stained-glass windows.
---
Useful links