Car hire in Aberdeen – Discovering Eastern Scotland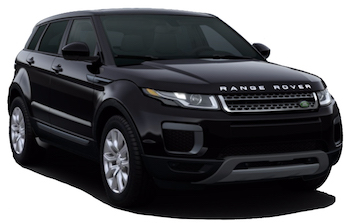 The third-largest city in Scotland, Aberdeen is a prosperous, cosmopolitan place with a rich maritime heritage stretching back several centuries. One of the United Kingdom's lesser-known gems, it is conveniently located just a comfortable drive north of the capital, Edinburgh, and impresses its visitors with a thriving cultural scene and many fine examples of wonderfully ornate architecture.
Nicknamed the Granite City, Aberdeen has a wealth of beautiful buildings in its compact city centre whose cobbled streets are a pleasure to explore both day and night. This dynamic coastal metropolis also has several free museums covering a wide range of themes and a wealth of natural attractions in the surrounding areas offering an abundance of outdoor adventures, particularly along the many long sandy beaches shores that embroider the North Sea.
Despite its remote-looking location on the map, Aberdeen couldn't be more accessible; in fact, the city is well connected by Scotrail trains and the Megabus service from several other Scottish cities, with both its train and bus stations centrally located at Union Square in the heart of the city centre. Plus, it's less than a 3-hour drive from each of Scotland's key cities of Glasgow, Edinburgh and Inverness, which makes it the perfect base from which to explore many of the most picturesque parts of the country.
With a car hire in Aberdeen you can visit some of the whisky distilleries that are within easy driving distance of the city, each offering regular tours and tastings. Perfect base from which to explore the many castles and golf courses for which north-eastern Scotland is so famous. And few tourists can resist the temptation of a visit to lovely Loch Ness about a 3-hour drive away on the A96 for a glimps of the world's most legendary monster.
Auto Europe offers a large number of convenient locations in Aberdeen and other parts of Scotland where you can pick up your vehicle and start your motoring holiday quickly and seamlessly. Whether it's something small and manoeuvrable you need for visiting the Granite City or a more robust SUV for that irresistible road-trip around te shores of Loch Ness, we are the car rental company that can always offer you the right car at the right price.
For more information and/or help with your booking, please feel free to call our rental specialists on +44 123 3225 114 and they will be happy to find you the best deal. Establised in 1954, Auto Europe offers the most competitive rates on the market and is very proud of its high level of customer service. Have a read of our Aberdeen car hire reviews page to find out what some of our previous customers thought of their car rental experience in the city.
For more information on renting a vehicle in Aberdeen, click on the car hire related topics listed below:
---
Where to pick up a car hire in Aberdeen
Auto Europe works with all the world's top car hire providers, which in turns enables us to offer our many customers around the globe the widest choice of locations in and around Aberdeen. This means that you'll be able to collect your vehicle in the heart of the city centre and be on your way in a few minutes. Besides the many car hire companies operating at Aberdeen Airport, there are several conveniently-located suppliers' offices in other parts of the city, most of which are in close proximity to Aberdeen's most popular tourist attractions.
To help you make the right choice, our state-of-the-art booking engine allows you to do an extensive search to find the best vehicle and the most suitable pick-up point for your trip. Once you've keyed in your dates, an interactive map will come up with an extensive selection of locations for your next low-cost car rental in Aberdeen.
Aberdeen Airport
There is an airport in the city - Aberdeen International Airport - which is situated to the north of the city in Dyce, about a 10-minute drive from the centre and easily accessible by road and local public transport. The airport operates several regular flights to France, Spain and other popular holidays destination, as well as some European business cities. Parking in and around the airport is also easy, including the on-site short- and long-stay car parks.
You can find the car hire supplier desks located in the Car Rental Centre located just a short distance from the main terminal building. This is where all rentals are picked up adn returned unless otehrwise specified.
Aberdeen Airport (ABZ)
Website: www.aberdeenairport.com
Address: Aberdeen International Airport, Dyce, Aberdeen, Scotland, AB21 7DU
Telephone: +44 844 481 6666
---
Book with the best car hire suppliers in Aberdeen
Auto Europe is a leading international car hire company currently offering a vast selection of convenient pick-up and drop-off locations in 180 different destinations around the world. Thanks to our many years of experience dealing with all the global and local car rental companies, we can offer you the best standard of service and cheapest prices on the market.
Should you require additional information about the car hire companies we work with or their policies, for example out of office pick up or questions regarding age restrictions, our car rental specialists are just a phone call or e-mail away and happy to assist you.
---
Frequently asked questions about renting a car in Aberdeen
This section features the most frequent questions asked by people booking a car hire in Aberdeen. Scroll down for important tips relating to a wide range of essential car hire topics, such as credit cards, coverage, tolls, traffic and much more. If you need any more information, please call our reservations team on +44 123 3225 114 and they will be happy to help you with your reservation and assist you with your travel itinerary.
---
Yes, you do. Whenever you book a cheap car hire in Aberdeen and elsewhere in the UK, you'll need to have a valid credit card in the main driver's name to pick it up. Please note that it cannot be a pre-paid or debit card. The car hire supplier then use the credit card to place a security deposit for the duration of the rental period, which is duly returned once the vehicle has been returned intact. An exception to the rule is the booking of a car in the luxury category, for which you might be asked for a second credit card, also in the main driver's name. In either case, the local car rental company will accept most major credit card, including Mastercard, Visa, Diners or American Express unless otherwise specified. You must make sure you have enough funds to cover the deposit or risk not being able to collect your car. For a list of the most common questions please visit our credit cards and deposits section. You can easily find all the information you need about credit cards on our website when making a search in our booking engine. You just need to key in your dates, destination and preferred vehicle and supplier before clicking on the blue and white info (i) icon where you'll find all the credit card details in the Supplier Payment Policy Information section.
The good news is that Auto Europe's basic car hire rates always include Liability Insurance, Collision Damage Waiver (CDW) and Theft Protection (TP), the minimum amount of legally-required coverage. These can be with or without excess, depending on which supplier you have chosen. Please note that CDW does not cover the whole vehicle, which means you'll need to consider purchasing a more comprehensive coverage policy such as Auto Europe's popular Full Protection product, which can be added with a simple click of the mouse when you check out on our website.
When you arrive at your destination to collect your vehicle, it's possible that a member of the local car hire staff will try to sell you more insurance than you actually need, such as Personal Accident Insurance (PAI), Personal Effects Coverage (PEC), Super CDW, Seguro Relax Insurance and Roadside Assistance, amongst many others. These are entirely optional and anything you purchased directly with the supplier cannot be refunded at the end of your rental period should it be deemed unnecessary. Please do not hesitate to call our rental specialists on +44 123 3225 114 should you require any clarification regarding which coverage to purchase for your cheap car hire in Aberdeen.
All the term and conditions relating to car hire coveragecan can be easily viewed in the Auto Europe search engine results by clicking the blue and white info (i) icon. You may also view all the details regarding CDW deductibles, Theft Insurance deductibles and Liability Insurance, etc. in the T&Cs of the car rental voucher sent to you once your booking has been confirmed.
If you need to make a claim, please note that you must pay the car rental supplier first then claim the amount back from Auto Europe. When making a claim, it's essential that you provide all the required documents in order to receive your refund as quickly as possible. Please also read our blog post on the subject, which provides a general overview of the types of car hire coverage available.
The main streets in and around Aberdeen's busy city centre tend to get a little congested during the morning and evening rush-hour. If you're driving from Edinburgh north to Aberdeen, take the M90 and A90 and you'll be there in two-and-a-half to three hours, depending on the traffic. Some routes in the north-east require using the B roads and some of the country thoroughfares passing through densely rural areas, so please watch your speed because of the likelihood of finding sheep and other animals on the road, often preceded by a tractor! Aberdeen is also well connected by road with important places and within 90 minutes you can drive to the upcoming city of Dundee via the A90. Visit our Golf inspired or Scottish Sights road-trip pages to gain more ideas for your next car rental in Aberdeen.
There are many parking possibilities for your car hire in Aberdeen. A number of free car parks are provided outside the city centre, along with a good selection of paid public car parks and plenty of on-street parking spaces operated on a pay and display basis. Keep an eye on any road signs informing drivers of time restrictions and applicable fees, as they differ depending on the zone. In Aberdeen, you also have great off-street parking potential which you can either book online or pay when you drive up to them, including around the city centre.
Soon, yes! Aberdeen City Council recently approved plans to introduce a Low Emissions Zone (LEZ) following the completion of a formal objection period. Submitted to the Scottish Government for approval, Abedeen will join Dundee, Glasgow and Edinburgh in their quest to reduce the levels of local air pollution, which is mainly caused by road traffic. The LEZ will be introduced in 2022 with a two year grace period, which means that between 2022 and May 2024 drivers will not be fined for entering the LEZ with a non-compliant vehicle. Nevertheless, once Aberdeen's Low Emissions Zone comes into full effect in June 2024, non-cpmpliant driver will be fined for entering the zone.
---
Aberdeen Travel Guide
Capital of east Scotland's enchanting Grampian region, Aberdeen's relative remoteness has become part of its fast-growing appeal in recent years. Visitors to the UK are constantly looking for interesting new destinations and Aberdeen fits this profile with a wealth of tourist appeal, comprising dozens of museums and other high-quality attractions, both inside and outside the city.
Best day trips with my car rental in Aberdeen
The surrounding Aberdeenshire countryside is some of the most spectacular in Scotland, with many historic sites not to be missed. If you want to escape the city and explore more of the area, the following are just a few of the day-trips from Aberdeen to be recommended. If you want to share the driving during your trip, then take advantage of one of Auto Europe's popular Free Additional Driver promotions which will also save you money when you rent a car in Aberdeen. Additionally, you can go further afield returning your vehicle to another drop-off point with one of our one-way car hire offers in Scotland.
Balmoral Castle
About an hour's drive due west of Aberdeen lies Elizabeth II's favourite summer residence. Embodying the Neo-baronial style of the Victorian era, it dates back to the 15th century and is generally open to the public April through July each year. Highlights include the Ballroom with its many paintings and a rare collection of royal coaches. The surrounding parkland is perfect for a relaxing stroll and a picnic and the nearby town of Braemar is a great spot for a leisurely lunch.
Crathes Castle
A half-hour drive south-west of Aberdeen lies Crathes Castle, a magnificent 16th-century fortress featuring an intricate maze of turrets, towers, oak panels and painted ceilings. Don't miss the Horn of Leys, a finely carved, jewel-encrusted ivory horn given to the Burnett family in the 14th century by Robert the Bruce himself. Besides the castle's sprawling gardens, there's a well-organised visitors' center, café, gift shop, adventure playground and even a tree-top trekking circuit for the whole family to enjoy.
Loch Ness
A major draw for visitors from all over the world, Loch Ness is a large and very deep freshwater lale in the heart of the Scottish Highlands, about a 3-hour drive west of Aberdeen. The lake itself extending for approximately 37 kilometres south-west of Inverness, so the potential for an exhilarating road-trip along its shores with a nightly stopover is well worth considering. The longer you stay, the more chance you'll have of spotting the legendary Loch Ness Monster (affectionately known as Nessie) which is said to inhabit the lake.
Cairngorms National Park
There's no better way to make the most of your car hire in Aberdeen than a visit to Cairngorms National Park about 90 kilometres (55 miles) due west of the city. This hugely diverse park ranges from the wild high mountains and heather-covered moorlands to magnificent forests and rivers that wind their way majestically through the flood plains. The park is also home to 12 golf courses, a sled dog centre and a bridge-based bungee jump area, the first to open in the UK.
Craigievar Castle
Nestled on a picturesque hillside just over 40km west of Aberdeen, this delightful pink-coloured castle makes for a great day-trip once all the city sightseeing is done. First mentioned in local documents from the mid-15th century, it is so attractive that it served as the inspiration for Walt Disney's Cinderella Castle logo that the company still uses today. Visitors can tour of the castle and explore the gardens and woodland trails.
What to do in Aberdeen
Affectionately dubbed the 'Flower of Scotland', Aberdeen is a most fragrant place with an abundance of parks and gardens in and around the inner city. Visitors young and old alike will find plenty of tourist interest ranging from first-rate museums to ancient monuments, such as the bridge (Brig o'Balgownie) built by Robert the Bruce over 700 years ago. Don't miss the Winter Gardens, one of the best places to go during the warm summer months.
St Machar Cathedral: Located in the city centre, Aberdeen's ancient cathedral occupies the site of a small Celtic chapel and has been a place of worship since 581 AD. Of particular note are the two striking towers on the west front and the painted woooden ceiling dating back to the 16th century. Another highlight are the cathedral's stained-glass windows which are an absolute delight.


Aberdeen University: Aberdeen's world-renowned university was founded in 1494 and is identifiable for its imposing tower built in 1633. The 16th-century oak choir stalls and wooden ceiling in the chapel are preserved in their original form with portraits of the Stuart monarchs carved in wood. The complex includes the King's Museum and the excellent Zoology Museum which holds various exhibits from the university's vast collections.


Brig o' Balgownie: Aberdeen is home to one of Scotland's most historic monuments, the world-famous Brig o'Balgownie which was originally called the Bridge of Don. Located in Duthie Park, this attractive bridge spans the River Don in Old Aberdeen and was originally built on the orders of Robert the Bruce in the early 14th-century. Built of granite and sandstone with a single gothic arch, it is decorated with interesting coats-of-arms and inscriptions..


Tolbooth Museum: Aberdeen's oldest-surviving building (it was constructed between 1616 and 1629) is now home to a fascinating museum that portrays the development of crime and punishment in the city. Exhibits include original prison cells from the 1600s and the 'Maiden', the notorious blade from the city's much-feared guillotine. Visitors can also experience a Ghost Hunt tour of the building, which is said to be one of the most haunted in Scotland.


Winter Gardens: This beautiful year-round floral experience ranks as one of the United Kingdom's most popular indoor gardens. Filled with rare and exotic plants from all over the world, the David Welch Winter Gardens at Duthie Park features an impressive collection of cacti and other plant varieties. Highlights include Temperate House, Tropical House, Arid House, Victorian Corridor, Corridor of Perfumes, Fern House and the famous Japanese Garden. In the surrounding Duthie Park, visitors can enjoy outdoor concerts and go boating for a couple of hours.
---
Useful links