Car hire in Cork – A Genuine Ireland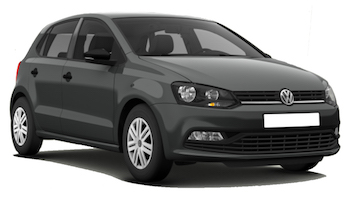 Cork is the largest county in Ireland and is more commonly known as the rebel county. It is a warm, vibrant city situated on the river Lee. A city that is dedicated to the arts, good food & drink, and with regular live traditional music played in many local pubs. By far, the most popular attraction in Cork is the annual Guinness Jazz Festival. Cork is often considered to be a rival to Dublin in terms of popularity, and therefore is often chosen for a low cost car rental in Cork. It is however, more commonly known as a University City, due to the University College Cork - a leading Irish University with 24,000 students. The county of Cork itself has much to offer, and with a car hire from Cork, you can experience many Irish traditional towns such as Kinsale, Cobh, Bandon and the City of Galway.
Auto Europe has more than 60 years global car hire industry experience. Through its longstanding partnerships, we are able to provide a large fleet of cars, at convenient locations throughout Ireland. Our global presence allows us to offer great deals, regular promotions and plenty of freebies on car hire. From standard car hire, to luxury car hire and motorhome hire, you're sure to find the right vehicle for you. Our Cork car hire reviews and Ireland car hire reviews pages are written by our previous customers and will give you an insight into their experience whilst renting a car from us. Contact our reservation team on +123 3225 114 to find out more or place a booking.
For more information on renting a vehicle in Cork, click on the car hire related topics listed below:
---
Where to pick up a car hire in Cork
Picking up your car rental in Cork is a simple and stress-free process. Due to having partnered with lots of car rental suppliers, all our customers are guaranteed to find the right car hire quotation for them. Together with regular promotions and discounts, we'll save you time and money off your next trip. Through our partners we provide convenient locations across Cork and a large car fleet to choose from. From Mini car categories, to large SUV vehicles – we've got you covered. Hiring a car in Cork is simple, and you'll be able to collect it in Central Cork or at Cork International Airport.
For a full list of available locations, simply enter the desired location and dates, and all available suppliers will be displayed. Don't forget to also enter your age if younger than 26 years old, so that appropriate suppliers are shown. Your results can then be filtered by suppliers, engine type, car type and more. We also provide an interactive map for quick and easy referencing of locations. Our aim is to help you find the best rent a car deals in Cork.
Cork Airport
Cork International Airport is one of the three main airports serving the Republic of Ireland. The airport is located approximately 4 miles from central Cork, providing a state-of-the-art service to around 2.2 million passengers annually. Domestic and European destinations are offered via regular and chartered flights. Airlines include Aer Lingus, Ryanair, Flybe, Volote and Iberia Express. Booking a car rental in Cork is easy, and with desks conveniently located at the Arrivals area of the airport, with cars located in the airport car park.
Cork Airport (ORK)
Website: Cork Airport
Address: Kinsale Road, Cork, Ireland
Telephone: +353 21 431 3131
---
Book with the best car hire suppliers in Cork
Have a look on our website to find the best car hire quote for your budget. Here you'll also find promotions, special deals and complimentary offers on everything car rental related. Take the stress out of hiring a car with our trained and dedicated customer service and reservation agents. All of which, are on-hand to answer any concerns you might have when you rent a car in Cork. Our service will save you time and money, and no doubt allow your budget to stretch further in Cork.
We have partnered with multiple local, national and international car rental suppliers in Cork, including trusted brands such as; Hertz, Alamo, Europcar, Unirent and more. All present car hire suppliers are displayed on our website. Simply enter the desired rental dates and all car rental suppliers who are available during these dates will be shown. During your search you can add many options, such as, addition driver, one-way car hire and more.
If you need more information about what car hire companies are available in Cork or about their policies, please contact one of our reservation agents via email or by phone.
---
Frequently asked questions about renting a car in Cork
We have compiled a list of the most commonly asked questions when hiring a car in Cork. If your question isn't here, then do not hesitate to call one of our agents, and they will be more than happy to answer any car hire related question. We have trained agents on general car hire rules and often with local knowledge to maximise your stay in Cork. So whether you have questions about local car insurance, or minimum age requirements - don't hesitate and give us a call.
---
Yes – in order to collect your car a credit card is required under the main driver's name. For a standard car, one credit card is needed, whilst for a luxury car, up to two credit cards may be required – the credit cards must contain enough fund for a security deposit to be held on it. The amount is stated on your Cork car rental voucher's terms and conditions. The rental car will not be released by the supplier if you fail to provide the credit cards. Debit cards are not accepted.
It is important to check the vehicle over during collection and noting anything of concern on the pick-up form. We recommend taking photographic and/or video timestamped evidence of the vehicle should you need to refer back to it in the future. Upon your return a member of the car rental company will check the car and confirm that it is in the same condition as when it left. Only then will the deposit held on your credit card be released. All major credit cards, including, Mastercard and Visa, are accepted by the suppliers.
Our base quotations come with the minimum legal insurance requirement for the Republic of Ireland. This includes Collision Damage Waiver (CDW), Theft Protection (TP) and Liability Insurance. Although useful and mandatory, these base insurances do not cover every event or parts of the vehicle. For added peace-of-mind we advise taking out our Full Protection Cover. For a relatively small fee, this can be added to your booking during your reservation. This means that along with your basic insurance coverage, you'll also be covered for damage caused to the vehicles undercarriage, roof, mirrors, windows, glass, misfuelling and for any towing or administration charges.
It is common practice by the car rental suppliers to offer additional insurances during your pick-up. It is important to know that these insurances are fully optional – and Auto Europe does not sell, profit or recommend this additional insurances. For the most part, if you have already taken out the Full Protection Insurance during your booking, this won't be needed. Common insurances offered include; Personal Effects Insurance (PEI), Personal Accident Insurance (PAI), Roadside Assistance and more. Have a look at all our car hire coverage options, for a comprehensive explanation.
Like with many other major cities in Ireland, it is relatively easy to navigate your car rental in Cork. The streets are clearly signposted both in Irish and English. In Cork, traffic is typically light during the day, whilst busier during the morning and evening rush hours. Congestion is more common within the city centre, and at major road junctions. Have a read of our road rules and regulations section to gain a greater understanding of how to drive around this beautiful city.
Cork city has numerous options for parking. There are many multi-storey public car parks or surface level car parks throughout the city. You pay an hourly rate in these car parks. A second option is the park and ride service. You park your car in a suburban area and then get a bus into the city. This often is a cheaper option than parking in the city. The final option is to park along designated streets. You require a parking disc which you must display on the dash board. Parking discs can be bought in most shops throughout Cork and costs around 2 euros. If you park the car along the street and do not have a parking disc displayed or have an invalid parking disc, you will most likely incur a parking fine and have to pay around 60 euros.
Yes – there exists tolls in the Republic of Ireland, locations include the M1, M4, East Link Bridge and West Link Bridge. Charges are based on car category, the bigger the vehicle the greater the charge. We recommend signing up to the Toll Tag online service to pay the tolls, but you may also pay for tolls at any Payzone Outlets.
Yes – the large majority of car rental suppliers allow for travel into Northern Ireland. During your booking you must add your desire to cross over to Northern Ireland when filling in your details. This will in turn show you all the available suppliers that will allow you to drive into Northern Ireland. A small fee may be applied by the supplier. It is therefore important to inform both the supplier and Auto Europe if you will be taking the car in Northern Ireland. Failure to do so may make your car insurance void and thus if anything happens to the vehicle, you may be held fully responsible for.
---
Cork Travel Guide
Cork is a large Irish city with an abundance of interesting and entertaining places to see. With its green spaces, traditional and historical buildings and modern architecture – the city also comprises of a well-maintained and integrated public transport network to get you around. Heading out of Cork, you'll experience a lush world of greenery, pretty fauna and local wildlife. This guide will help you make the most of your journey and experience.
Best day trips with my car rental in Cork
The Republic of Ireland, also known as the Emerald Islands, is a fabulous place to visit, and with a car hire from Cork, you'll be in one of the best places in Ireland to go on a day trip from. There are lots of things to see outside of Cork city, from castles, to monuments and lush Irish countryside. If you're pushed for time and don't know where to start, then check out the following day trip suggestions and maximise your Irish experience.
Cliffs of Moher: The cliffs are less than a 3-hour's drive from Cork towards County Clare. Once there, you can enjoy an amazing walk along the cliff tops and visit the heritage centre – in which you're presented with a spectacular Irish natural wonder. The local area also contains many quaint and traditional Irish towns, such as the beautiful town of Lahinch. Here you'll find numerous charming pubs and restaurants, serving up traditional Irish cuisine.
Ring of Kerry: The Ring of Kerry is one of the most popular trips to do during a visit to Ireland. It includes many of Kerry's spectacular sceneries, whilst also taking in the traditions and culture of all the small towns along the way. The popular stops along the Ring of Kerry include The Dingle Peninsula, Skellig Islands and Muckross house.
Killarney National Park: This was the first National Park in the Republic of Ireland and is based in County Kerry. It is comprised of woodlands, bog land, flora and fauna. A very popular part of the National Park is the Killarney Lake. The lakes located here make up about a quarter of Irelands lake system. Despite being inter linked, they in fact have their own Eco System.
Dublin: While visiting Cork, another great city to visit is Ireland's capital, Dublin. Dublin has a huge amount to offer for a day trip. Spend the day on Grafton Street – an ideal place to shop, and to catch some great entertainment via the numerous buskers along its street. Learn about the famous Guinness beer in the Guinness store house and much more.
What to do in Cork
As the second largest city in Ireland, Cork has much to see and do. From restaurants serving up traditional Irish cuisine, to plenty of pubs with vibrant Irish atmosphere – the choice seems endless. Wander the streets, visit some museums and take in some cultural events. If hiring a cheap car in Cork, look out for additional promotions, such as, free additional driver, or a complimentary GPS device to make exploring Cork easier. During your visit we recommend checking out the following things:
Guinness Jazz festival: This is one of the most popular events in Cork. It began in 1978 and has taken place at the end of October every year since. This festival attracts people from all walks of life, who are passionate about jazz music. It is a friendly and popular event that takes place in many pubs across Cork City. There is always a large variety of musicians taking part - meaning there will no doubt be something for everyone. Even if you're not particularly interested in Jazz music, you are guaranteed a great time!


Blarney Castle and Stone: This is a medieval castle based in Cork. It is a famous landmark throughout Ireland and was built by Cormac MacCarthy. Today, Blarney Castle is associated to with Blarney Stone, which sits on the top of the tower. Legend has it that if you kiss the Killarney stone, you will never again be lost for words again.


Fota Wildlife Park: A great day out for the whole family, Fota Wildlife Park it is a 100 acre park located on Fota Island and just 8 miles east of Cork City. This is the largest visitor attraction in Munster, and home to a large variety of animals from around the world. Fota Wildlife Park's vision is to inspire visitors and to generate curiosity in regards to the biodiversity of our natural world.


Jameson Distillery Midleton: This is the visitor centre and museum for the world famous Irish Jameson whiskey. It is in Midleton Co. Cork and is on a 15-acre estate that dates back to the 18th century. It educates visitors on the history of whiskey, how it has become a global success and then takes visitors through the process and skills of making great whiskey.


Cork City Gaol: This is another popular visitor attraction in Cork, mainly due to its historical and archaeological heritage. It is a majestic castle-like ground that was occupied by 19th century prisoners. The grounds are home to wax like figures that give visitors the full experience of what it was like for the inmates over 100 years ago. The site was also later used for radio broadcasting, and therefore, it now contains loads of old radios housed in its museum.
---
Useful links