Campervan hire in Dublin
Auto Europe has been one of the top car rental brokers for more than 65 years. Quality car hire at the best prices along with the widest selection of the best motorhomes is a major feature of our website. Choosing a cheap campervan hire in Dublin allows you to explore the green island at your own pace. Splashed by the Atlantic from the west and the Irish Sea from the east, Ireland is a special island with a dramatic coastal line. Dublin is located on the east coast of the country, approximately 55 ft above the sea level. The sea and numerous inland waters make Dublin a romantic destination. Followed by Viking raids and Scandinavian settlements, Dublin developed into an important trading place thanks to its geographic location. The city's historic cathedrals and castles bear witness to a turbulent past that dates back to the 9th century. Other worth seeing destinations in Ireland include Galway, Cork and Wexford. If you are dreaming of a holiday on the green island, you can reach our campervan team at +49 89 4120 7298, who will help you choose the perfect motorhome for your holiday in Ireland!
Campsites in and around Dublin
With many campsites scattered across Ireland, the selection is enormous. We have listed only a few to give you an idea of what to expect on the island.
| | |
| --- | --- |
| Merrion Square Playground | Located in the south from Dublin, this complex was completely redesigned in June 2014 and now boasts excellent facilities, especially for families with children. Here you can enjoy your holiday together. There is everything from wooden climbing bouts to Indian zigzags and playing fields. |
| Morriscastle Strand Caravan Park | This 13-mile long beach in Morriscastle is situated in the middle of the east coast of the island and is an ideal starting point for the trip to the south. The Dunbrody Famine Ship, the John F. Kennedy Aboretum, Hook Lighthouse and Wexford are interesting sights nearby to pay a visit to. |
| Camac Valley Tourist Caravan & Camping Park | This is an award-winning 4 star campsite near Clondalkin. With a direct bus connection to the city centre, excursions to Dublin and the surrounding area are possible from here. |
| Casey's, Waterford | This family-run camp ground is situated 105 miles from Dublin in a beautiful green environment close to Clonea Beach. The harbour town of Waterford, characteristic of the Viking heritage, is an interesting place to visit. |
| O'Hallorans Caravan and Camping Park | The O'Hallorans is fantastically located with a breathtaking view of Galway Bay. It is close the beach of Salthills. Every 30 minutes a bus leaves to the attractive city centre of Galway. The famous Galway Golf Links is also close by. |
Available campervans in Dublin
You will be surprised at how many RV models are available in Dublin. For example, the Roadie for two people: two sleeping places and five seats are available in this so-called Pop Top Camper. Children's seats are mountable and a functional kitchen is integrated. A similar version, but with four beds, in form of two double beds, comes with the model Nomad. Both models have a kitchen on board and you can mount child seats. If you want to make your camper holidays luxurious, Adria, also for four people, could be your choice! With one double bed and two single beds and first-class equipment, the camper will turn your holiday into a hotel stay on four wheels. Grande, a c-class mobile home, is spacious enough for six people; it is equipped with two double beds and two single beds.
Roadie

Sleeps: 2 pax
Category: Campervan
Length: 4.9 Metres
Transmission: Manual
Power Source: Diesel

Nomad

Sleeps: 2 pax
Category: Pop Top
Length: 4.9 - 5.3 Metres
Transmission: Manual
Power Source: Diesel

Adria

Sleeps: 4 pax
Category: Class B
Length: 7.38 Metres
Transmission: Manual
Power Source: Diesel

Grande

Sleeps: 6 pax
Category: Class C
Length: 6.47 Metres
Transmission: Manual
Power Source: Diesel
Worth knowing about Dublin
With the right campervan hire in Dublin, you will start off on a journey that will be remembered for a long time. Nestled at the mouth of the River Liffey, Dublin is the largest city on the gorgeous island. The climate is maritime with mild winters are and the cool summers. The number of rainy days is comparable to those in London. The maximum temperature during the day is around 7 °C in winter, and around 19 °C in July. The sunniest months are May and June. Rain is to be expected throughout August, and the least rainy months are March and April.
Dublin is circled by the M50 motorway from the west. It connects the capital city with other destinations in the country through motorways and major roads. Dublin Airport is sited off the M50 and next to the M1. Galway, on the west coast, can be reached via the M 6 within two-and-a-half-hour drive. Galway is a typical Irish coastal town with some heavenly views over the ocean. Once there, be sure to pay a visit to one of the island's most legendary pubs, the Quays, with the interior of a French church and live music every day! The M1 takes you directly to the border with Northern Ireland. The M8 leads to Cork, on the south of the island.
If you rent a camper in the Irish capital city, you will quickly get used to the traffic and driving a motorhome hire in Dublin will become easy. With plenty of idyllic sights around the city, you will be able to relax and enjoy the nature. Ireland is an absolute dream destination for golf enthusiasts. A golf tour roadtrip along the coast with its original close-up courses is well worth a try.
---
Motorhome Hire Reviews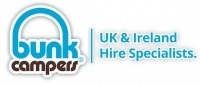 Jason with Bunk Campers
22 November 2021
Auto Europe's rating


Supplier's rating

"It was a fantastic experience from start to finish."
Bram with Indie Campers
22 November 2021
Auto Europe's rating


Supplier's rating

"Both Auto Europe and Indie Campers are very friendly parties who respond quickly to all your questions. We had a great experience and would recommend booking your vehicle there!."

Alan with McRent
17 June 2021
Auto Europe's rating


Supplier's rating

"Lovely campervan, well equipped and easy to drive. Perfect for bringing bikes on the back and fitted our family of 2 adults and 4 kids easily. Hopefully will rent again next year as it was a great experience. Just two comments: 1) There did not seem to be a warning or gage to tell you when to stop filling the tank for water, my kids had to watch from inside to make sure I did not overfill 2) we noticed the seat belts installed for those sitting away from driver and passenger seats are the old school lap belts which are dangerous."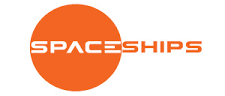 Rachel with Spaceships
22 October 2020
Auto Europe's rating


Supplier's rating

"Easy collection and drop off. Customer support was great. Just unfortunate that due to covid restrictions the camper had to be returned after 4 days and there was no way to obtain a refund or partial refund for the 16 day booking."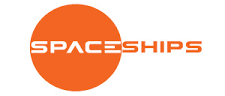 Elizabeth with Spaceships
17 September 2020
Auto Europe's rating


Supplier's rating

"I found it was easy to book our motothome. We were kept well informed of all that was required of us. he pricing was clear and consistent."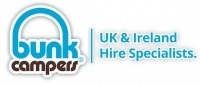 Gavin with Bunk Campers
17 September 2020
Auto Europe's rating

Supplier's rating

"I have used Auto Europe so many times and have always had a great experience with them as broker. Bunk campers were great to deal with as well both on collection and return."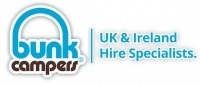 Gerard with Bunk Campers
12 August 2020
Auto Europe's rating

Supplier's rating

"Company and staff great to deal with. No issues. Everything was spotless and we would definitely rent again. Great holiday."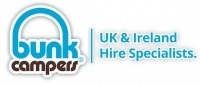 William with Bunk Campers
30 October 2019
Auto Europe's rating

Supplier's rating

"Great holiday with good quality motorhome and equipment, quick and efficient pick up and return procedures with friendly and helpful staff. Although I would do it again its not cheap.!"

Heather with McRent
01 May 2019
Auto Europe's rating

Supplier's rating

"I think we were the first customers for McRent Dublin. A really professional and helpful team. We had a minor issue with the campervan but this was sorted quickly and the team rang to check that all was ok with us.I think it would be useful to know about the toll roads and how the online tolls work before you take the campervan out. "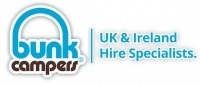 Claire with Bunk Campers
28 September 2018
Auto Europe´s rating

Supplier´s rating

"Bunk campers made the whole process simple and easy. The return was busy and still efficient. The camper was in good conditions, the only negative was that we where not warned about the difficulty to find UK gas bottles"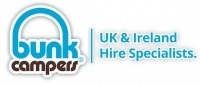 Benjamin with Bunk Campers
06 September 2018
Auto Europe´s rating

Supplier´s rating

"Everything just worked brilliantly. Good service, campers were top drawer, can recommend to everyone. Perfect for a trip with your friends"