Australia Car Hire Fleet Options
Australia, a land of fine wines, year-round sunshine, fabulous beaches, unique wildlife and a glorious outdoor lifestyle – all gathered together under a sapphire-blue sky. Canberra, the capital, is a bright, airy, modern city with a wealth of attractions, most notably the innovatively-designed National Museum of Australia. But it can't outshine Melbourne, one of the world's most cultured places and a city crammed with sports facilities and stately architecture. Sydney, likewise, needs no introduction – its harbour is one of the most photographed vistas on earth, while Bondi Beach south-east of the city is a major draw for globe-trotting surfers and sun-seekers. But Australia is mostly about the open road, about long, leisurely drives from Adelaide to Alice Springs or from Cairns to the Kakadu National Park - so by using your Auto Europe car hire in Australia you can embark on some of the world's most exhilarating journeys, such as the Great Ocean Road that runs between the surf town of Torquay near Melbourne and Warrnambool 180 miles (290km) to the west. And let's not forget the Outback, Australia's vast and largely unknown central desert region which entrances visitors with its dream-like diversity. And remote but somehow intrinsically attached to the mainland, Tasmania is a visually stunning-looking island crammed with a rare UNESCO-classified World Heritage wilderness situated right at the south-eastern edge of the world map.
Why opt for an Economy Car Hire in Australia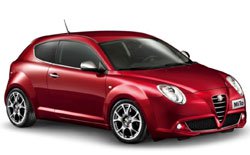 There's much to see in Australia's many wonderful cities, particularly Sydney with its extraordinarily beautiful harbour and iconic opera house. For couples and small families touring the city and hoping to see as much as possible, we suggest one of our most versatile and economical vehicles, one of our very popular Economy category cars which have enough space for four people and one large suitcase or two people with extra luggage. Don't miss Sydney's Royal Botanic Gardens and the historic Rocks area beyond Circular Quay before venturing across the city's famous Harbour Bridge, one of the world's most spectacular river crossings.
Popular Economy Car Hire Models: Fiat 500, VW Polo, Renault Clio, Ford Fiesta, Seat Ibiza (2 Doors), Opel Corsa and many more.
Why opt for a Compact Car Hire in Australia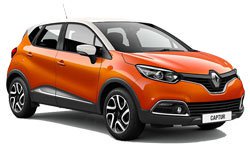 A little more leg and luggage room can be a blessing in a place like Australia because of the long distances between the country's principal cities and tourist attractions. Choosing one of Auto Europe's Compact category vehicles guarantees a bit more space and increased capacity for up to five people travelling with three items of luggage. Use your Compact category car hire in Australia to see the best of Melbourne, the country's cultural capital with world-class shopping districts and a thriving international arts scene, and the enchanting Yarra Valley wine region within easy driving distance of the city.
Popular Compact Car Hire Models: Toyota Auris, Opel Astra Estate, Kia Rio (4 Doors), Renault Symbol, Mercedes A Class, Opel Astra, VW Golf, Ford C-Max, Audi A3 and many more.
Why opt for an Intermediate-Size Car Hire in Australia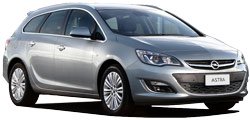 Australia is a country renowned for its long coastal motorways such as The Great Ocean Road which skirts the south coast passing red granite mountains and white sandy beaches along the way. The ideal vehicle for this kind of journey is one of Auto Europe's Intermediate-size cars, which have enough space for five people with two large suitcases and additional carry-on cases. Whilst touring southern Australia, make sure you pay a visit to Kangaroo Island, the third largest in the country and home to an abundance of animal life and large areas of unspoilt scenery.
Popular Intermediate-Size Car Hire Models: Citroen C4 Picasso, Toyota Corolla, Ford Kuga, Citroen Berlingo, Ford Grand C-Max, Skoda Octavia Estate, VW Touran and many more.
Why opt for a Large-Size Car Hire in Australia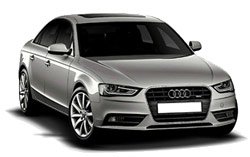 Some parts of Australia are world-famous and an irresistible attraction for travellers; we're talking about Ayers Rock, of course! - the world's largest and most iconic monolith. This seemingly-sculpted geological rock formation stands 1,142 feet high and wholly dominates the vast red sandy plains of central Australia. Visiting Ayers Rock requires a reliable type of vehicle, which is why we recommend one of Auto Europe's Large category cars which are sumptuous and steady with enough space for five people and all their luggage. Use your Large category car hire in Australia to see the amazing fossil remains of the Willandra Lakes Region where archaeological evidence of human occupation dates from 60,000 years ago.
Popular Large-Size Car Hire Models: Audi A4, Ford Galaxy, Mercedes Vito, VW Passat Estate, Toyota RAV 4, Ford Mondeo Estate, Renault Talisman Grandtour and many more.
Why opt for a Luxury/Convertible Car Hire in Australia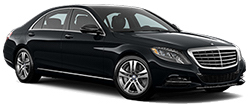 Covering long distances is an integral part of touring Australia's vast interior, particularly Kakadu National Park, a unique archaeological and ethnological reserve located in Australia's fascinating Northern Territory where much of the blockbuster movie Crocodile Dundee was filmed. Stylishly designed and fitted with high-grade engines, Auto Europe's Luxury and Convertible category cars are tailor-made for travelling across this type of terrain, as well as the Gondwana Rainforests on Australia's picturesque east coast.
Popular Luxury and Convertible Car Hire Models: BMW 5 Series, Jeep Grand Cherokee, Mercedes E Class, BMW 7 Series, Ford Edge, Audi A6 and more.
Why opt for an SUV or Van Hire in Australia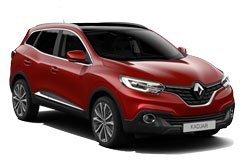 With 400 different types of coral, 1,500 species of fish and 4,000 varieties of mollusc, Australia's 1,200-mile-long Great Barrier Reef off the Queensland coast is one of the great wonders of the world and a major attraction for tourists visiting this wonderful country. The best way to fully appreciate the immense beauty of the Great Barrier Reef is by hiring one of our SUVs, which are large, spacious and fitted with every modern convenience. For groups of over five people, we suggest one of Auto Europe's Vans which can seat up to 12 people, making them ideal for large families travelling together in one vehicle.
Popular SUV or Van Car Hire Models: Nissan Qashqai, Volvo XC90, Renault Captur, Suzuki Jimny 4x4, Opel Vivaro, Ford Tourneo, VW T5 and many more.
Australia is such a vast and magnificent country that selecting the right kind of vehicle for your trip is more important than ever. We sincerely hope, therefore, that our Australia car hire fleet guide removes any doubts that you previously had regarding our wide choice of vehicle categories and that you are now ready to take the plunge and book your car hire in Australia. Making a reservation couldn't be easier, in fact you are only a few clicks away from securing your Auto Europe car hire via our secure and easy-to-use booking engine. If you require any further assistance, please feel free to get in touch with our award-winning rental specialists on +44 123 3225 114 who will be happy to assist you through the final stages of your booking - 7 days a week!