Car hire in Düsseldorf - The door to north-western Germany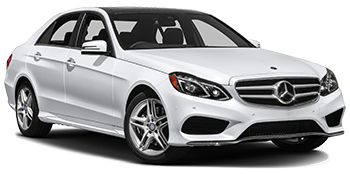 Düsseldorf is the capital city of North Rhine-Westphalia, situated along the River Rhine, in north-western Germany and lies close to the Dutch border and the densely populated Ruhr basin. It is known for its impressive art scene and fashion industry, but is also home to international trade fairs and, like the city of Cologne it hosts a big Carnival celebration that takes place each year in Feb/March.
With its central position in Europe, Düsseldorf makes for the perfect start-off-point for a road trip across Germany's flawless motorways with a 600 mile road trip, or why not head out and explore neighbouring Netherlands with stops in Eindhoven, Rotterdam or Amsterdam, or drive to Belgium and pay a visit to Brussels. Thanks to the option of a One-Way Car Hire it is even possible for clients to pick up their rental in Düsseldorf and choose a different drop off location, for example Berlin or Munich, for added flexibility.
At Auto Europe, we pride ourselves on providing you with a car hire experience that will make your holiday smooth and enjoyable. By booking a car hire in Düsseldorf with us, you will not only benefit from an extensive range of vehicles that suit all possible needs at cheap rates, but also from exceptional customer service and great promotional offers such as free additional drivers. Our friendly and professional car hire experts can be reached every day of the week under +44 123 3225 114. You can also see the opinions of other travellers on our Düsseldorf car hire reviews page that will witness the high quality of Auto Europe's car rental services in the city.
For more information about renting a vehicle in Düsseldorf, click on the car hire related topics listed below:
---
Where to Pick up a Car Hire in Düsseldorf
Thanks to our long standing partnerships with a number of global and national car hire suppliers in Düsseldorf and across Germany, Auto Europe can offer convenient pick-up locations at both Düsseldorf and Düsseldorf Weeze Airport, along with a number of central locations, including Düsseldorf Train Station and supplier locations spread across the city centre and Düsseldorfs different districts. By toggling the map view when you perform a search on our booking engine you an easily find the best location and offer for your trip. Should you need more information on how the pick-up process works and what documents are needed when you plan on renting a vehicle, please read our in-depth pick-up procedure guide.
Düsseldorf International Airport
Düsseldorf Airport is located just four miles from the city centre and provides a connection to over 200 destinations worldwide. It is the third-biggest airport in Germany with three passenger terminals that handles roughly 25 million passengers a year. To pick up your car rental at Düsseldorf Airport you will just need to exit the bagage claim area and all car hire suppliers can easily be found inside the arrivals area of the terminal. The rental cars are collected and returned at the car park for rental cars across from the airport building and can be reached via a covered bridge on the departure level.
Düsseldorf Airport (DUS)
Webseite: www.dus.com/en
Address: Flughafenstraße 105, 40474 Düsseldorf, Germany
Telephone: +49-211-421-0
Düsseldorf Weeze Airport
The Niederrhein Aiport, best known as Düsseldorf-Weeze Airport, is located 2.3 miles south-west of the small town of Weeze, and one hour north-west of Düsseldorf. Located on a former RAF site base, it primarily serves low cost airlines and charter flights. Currently flights to and from the UK are offered via Ryanair from Edinburgh. The car rental desks are conveniently located opposite the arrivals area, with the car rental parking for pick-up and drop-off directly across from the terminal building.
Düsseldorf Weeze Airport (NRN)
Webseite: m.airport-weeze.com/en
Address: Flughafen-Ring 200, 47652 Weeze, Germany
Telephone: +49 (0) 28 37 - 66 61 11
Düsseldorf Central Station
Düsseldorf Hauptbahnhof, is the city's main train station and dates back to the end of the 19th century. Since then it has become the sixth most trafficked German station with numerous domestic and European connections. It enjoys a very central location, just a 10-15 minute walk to the old town and the Rhine river banks and most of the car rental desks are located a short walk from the main station building.
Düsseldorf Central Station
Address: Konrad-Adenauer-Platz 14, 40210 Düsseldorf, Germany
---
Book with the Best Car Hire Suppliers in Düsseldorf
How can Auto Europe guarantee the cheapest car rentals in Düsseldorf with the best possible service you wonder? Well, it is all thanks to over 65 years of experience in the car rental industry, together with our long standing relationships with some of the worlds best car hire companies, along with reliable national and local suppliers. In Düsseldorf we offer amazing deals with big companies such as Avis, Enterprise, Alamo, Europcar and Sixt. Low cost companies are also represented and you will be able to find affordable rates with brands such as Budget, Keddy, Global and the popular German brand Buchbinder. Below you can click on the logo of four of our partner companies and read more about them.
Should you need more information on the suppliers that we work with or want to know details regarding their rental policies, including information on age requirements, out of office pick-up and drop-off, or special requests, please contact our dedicated reservations team over the phone or email.
---
Frequently Asked Questions about Renting a Car in Düsseldorf
If you are planning to rent a car in Düsseldorf we highly recommend you to read the below FAQ-section where we have compiled the most frequently asked questions and answers that our clients ask themselves before renting in the city of Düsseldorf. The section contains information on credit cards and deposits, as well as information on insurance coverage when hiring a vehicle and traffic and parking info. Should you have any other questions about booking a car rental in Düsseldorf through Auto Europe, please contact our friendly and highly skilled reservations agents who are more than happy to answer any of your questions or concerns.
---
Yes you will need a credit card in order to be able to pick up your car rental in Düsseldorf. This is because the local supplier will need the credit card to block a security deposit on it. The credit card will need to be in the name of the main driver as stated on the Auto Europe voucher and cash and debit card deposits are not accepted. For detailed information on what amount will be blocked for the security deposit and what cards are accepted, please check under "Rate Details" and read our credit cards and deposit FAQs page.
Car insurance is thought to be a complicated topic but when booking with Auto Europe you never have to worry when you hit the road. This is because our basic rate always include all of the necessary coverage for the rental to circulate in the chosen country. When hiring a car in Düsseldorf this includes Collision Damage Waiver (CDW), third-party liability and theft protection (TP). Please note that CDW and TP often come with an excess and that certain items of the car are excluded on the CDW. This may include but is not limited to the following: roof, underside, glass, wing mirrors, tyres, engine, car's interior, key loss and locks.
Clients wishing to protect the above mentioned car elements can instead opt for Auto Europe´s affordable "Full Protection Coverage" that works with a refundable excess and include items usually excluded by the CDW. This package is not only more reasonably priced than the insurance extras offered by the local car hire supplier at pick-up but will also mean that Auto Europe will reimburse you any excess you have to pay in case of an accident or theft during the rental period.
Age is also relevant when it comes to insurance. Every supplier sets its own rules, but the minimum age to hire a car is usually 19 years old, since the driving license needs to be held for a minimum of one year. Although not an insurance, drivers under 26 years of age are often subject to a surcharge called a young driver fee. When performing a search on our search engine you can always find information on age requirements and if a fee for a young driver applies under the "Rate Details" button.
Traffic in the city is quite orderly and you should have no problem driving in Düsseldorf, however, the city centre can become quite congested during peak hours. If possible it is best to avoid driving during these busy periods, as parking may be hard to find in certain areas.
Düsseldorf is very well connected to Germany's extensive network of motorways, so travelling between major cities on the 'Autobahn' is made easy. These roads are also highly-maintained. For more routes and traffic regulations, see our Germany driving information page.
Like any city, parking can be hard to find during certain hours in busier areas. Many parking lots can also be found in the city although these will require payment depending on the time spent parked there. 'Park & Ride facilities are found throughout the outskirts of the city and you may park for free at these lots. A great idea is to drop the car off at one of these facilitates and use public transport to head to the centre.
Since February 2009 Düsseldorf has an "Umweltzone", that is an area with limited access to curb traffic and air pollution. The only vehicles that can enter are those with the green "Umwelplakette" (emission sticker). The good side of renting a car is that these stickers are taken care of by the supplier. Upon pick-up just have a quick look to the windscreen to check if the sticker is there, and if not ask for a vehicle that has one. Most of the Düsseldorf urban area is an Umweltzone, and vehicles caught without the green sticker can get fined.
This depends on when you are planning to book a car hire in Düsseldorf. If it is from November to April you should check that the vehicle has winter tyres. German regulations demand winter tyres in case of snow, ice, frost or slushy roads; and in the above mentioned period snow and low temperatures are frequent throughout Germany. On mountainous roads chains can also be obligatory, and if you plan to drive in these areas you should request this piece of equipment in advance.
Auto Europe also offers a good selection of campervans in Düsseldorf, which is the perfect way for couples, families and groups of friends to explore western Germany with all its attractions plus the added possibility of crossing the border into the Netherlands.
---
Düsseldorf Travel Guide
Düsseldorf is one of the most populous and thriving German cities located close to the Ruhr industrial area and the Netherlands. It is crossed by the river Rhine, rich in green areas, home to several major universities and is a hot spot for fashion lovers. For you as inspiration for your upcoming trip to Düsseldorf, we have put together some of the most interesting sights of the city, along with some fantastic day trips for you to fully explore all that Düsseldorf has on offer.
Best day trips with my car rental in Düsseldorf
To be able to explore the interesting and varied surroundings of Düsseldorf, a car rental in Düsseldorf is ideal. This way you can discover the surrounding area and its sights in a relaxed way without hurry and stress. Here are some suggestions for you:
Duisburg
The fifth largest city in North Rhine-Westphalia - Duisburg , is only half an hour away. There is a lot to discover and experience in this city. In the north of the city lies the Duisburg-Nord landscape park, which combines industrial culture with nature to create a unique landscape. Consisting of a closed plant, part of it is used as a climbing garden and many other attractions await you there. For swimming, sunbathing and sailing, you should visit the Sechs-Seen-Platte in Duisburg-Wedau. For animal lovers there is a zoo in the city - the highlight are the cute koalas. The Duisburg Theater is an architectural masterpiece, with its columns reminiscent of antiquity. And to find out more about the city's history, you should pay a visit to the Duisburg Museum of Culture and City History.
Asia thermal baths
The Asia-Therme is located about 30 kilometers from Düsseldorf on a total of 15,000 m² in Korschenbroich. Here you can relax your body and mind in one of the ten different saunas, such as the earth sauna, infrared sauna or steam bath, in the indoor and outdoor pools, during a massage, in the whirlpools or on a leisurely stroll through the spacious gardens. You can also get cosmetic treatments - peelings, masks, manicures or pedicures, or get involved in sports in the in-house fitness studio. Various courses are available - namely over 15 different courses, including Zumba, yoga and aqua gymnastics. The Asia-Therme is open Monday to Saturday from 10:00 a.m. to 11:00 p.m. and on Sundays and public holidays from 10:00 a.m. to 8:00 p.m.
Ruhr Valley
North-west of Düsseldorf lies the famous Ruhr Valley, the industrial heart of Germany and by no surprise its most densely populated urban area that unites several important cities such as Essen, Duisburg and Dortmund. With your car rental from Düsseldorf you can start your exploration in Essen, just a half an hour drive along the A52 motorway. The highlights here are the Zollverein Coal Mine Industrial Complex, the botanical garden Grugapark, the manor Villa Hügel built for the industrialist Alfred Krupp, and the city lake Baldeysee. Duisburg comes next: here you can take a look at the big harbour with many restaurants and a lively nightlife, or go the Landschaftspark Duisburg-Nord, a wonderful example of industrial archaeology. These former ironworks have been turned into an experience park with artistic lightning, cultural initiatives, trails and rope courses. To crown their visit tourists can reach the top of the blast furnace tower, the Hochhofen 5, and enjoy a view over Duisburg. Now it is time for Dortmund, where soccer fans can peek into the famous Borussia Westfalen Stadium. Just a few steps away you can take a walk in the Westfalen Park and go up the Florian Tower to get a view of the city skyline.
Eindhoven
Eindhoven lies just two hours away and is definitely worth a visit. The home city of Philips Electronics is famous for the PSV soccer team and is an important hub for the technology and fashion industry. There are nice museums such as the art and design Van Abbemuseum, the DAF museum focussed on vehicles, and an interactive zoo called Dierenrijk. The right place for designer boutiques and elegant restaurants is Strijp-s, another fascinating reconverted industrial complex.
What to do in Düsseldorf
The capital city of North Rhine-Westfalia is a very charming city rich in culture and art. It is home to the third-largest airport in Germany whose role is to serve its largest urban area, the Ruhr region. For you as inspiration for your upcoming trip to Düsseldorf, we have put together some of the most interesting sights of the city for you to visit:
Königsallee: At least as famous as the Ku'damm in Berlin: the Königsallee, or "Kö" for short is a luxury shopping street that is lined with numerous chestnut trees. From large luxury brands to jewelers to small but fine boutiques the Kö has it all. But even if you don't want to go on a shopping tour, a stop at Königsallee is well worth the trip - apart from the shop windows there is also a lot to see. A small canal - the Stadtgraben or Kö-Graben - with green spaces and trees is located in the middle of the Königsallee and invites you to stroll, there is modern architecture to marvel at, art galleries to visit and the Triton Fountain is also a beautiful sight. And if you are in Düsseldorf during Advent, you should not miss the Christmas market that takes place here.


Düsseldorf old town: Despite being a very modern city, Düsseldorf has a well-preserved old town (Altstadt) located around the typical Marktplatz (market square) and the Rathaus (town hall. Albeit quite small in size (about half a square kilometer), there is plenty to see. For example, there are around 260 pubs and the district is therefore known as the "longest bar in the world". But Düsseldorf's old town is also characterized by a wide range of cultural sights, like the the Basilica of St. Lambertus with its leaning tower. You will also find the birthplace of the famous writer Heinrich Heine in the old town. Today there is a literature shop, a literature café and a venue for readings. For art lovers - the North Rhine-Westphalia art collection, which exhibits works of art from the 20th century to the present day is a must.


Medienhafen: The Medienhafen is the old Rhine port, which has been redesigned individually and by various architects, including Frank O. Gehry, David Chipperfield, Steven Holl and Claude Vasconi. The result is a unique and creative cityscape that is not dominated by a uniform style, but rather combines a wide variety of architectural styles that can be viewed while strolling through the Medienhafen. The architecture of the "New Zollhof" is particularly interesting. This was designed by Frank O. Gehry and impresses with its crooked silhouette. Those who are more interested in the individual buildings and their architecture can take part in a tour of the Medienhafen. But it's not just architectural features that attract you to the Medienhafen - culinary ones too! Exquisite cuisine with a Michelin star such as "Berens am Kai", from currywurst to drinks and cocktails. The gastronomy at the Medienhafen is just as varied as the associated architecture. A stroll through the harbor is definitely worth it!


Benrath Palace: The fairytale complex consisting of a castle and a park from the 18th century is located in the south of Düsseldorf. Originally the hunting and pleasure palace of Elector Carl Theodor, it is now a museum for garden art and a natural history museum. In addition, the original pieces of furniture, animal sculptures, porcelain and animal preparations are exhibited. The premises of Benrath Palace can be visited on a guided tour. These take place on Tuesdays and Fridays at 11:00 a.m., 12:30 p.m., 2:00 p.m. and 4:00 p.m., on Wednesday and Thursday at 2:00 p.m. and 4:00 p.m. and on Saturday and Sunday as Thursday and Friday only with an additional one guided tour at 1:30 p.m.
---
Useful links