Car Hire in the Netherlands - Land of Flowers and Iconic Landscapes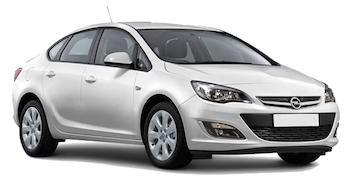 Set in the low-lying river delta region of north-west Europe, the Netherlands is famously flat with much of it having been reclaimed from the sea over the years. Aptly derived from the words neder (low) and land (country), it is an industrious country of windmills, flower fields (of which tulips are the star attraction) and quaint picture-book villages embellished with pretty waterways lined with colourful houseboats sometimes used as tourist accommodation.
Amsterdam exudes the kind of welcoming conviviality that most major cities outgrew many years ago. Dating back to the late 16th century, its uniquely innovative canal ring is a model of large-scale town-planning surrounding an urban ensemble of historic proportions. And few places evoke the spirit and splendour of the country's Golden Age of the 17th century quite like Delft, the most quintessentially Dutch of all the provincial towns.
Once you've picked up your car hire in the Netherlands, you'll be free to explore so much more than the ever-popular cities of Amsterdam, Eindhoven and Rotterdam. With Auto Europe you can experience the golden dunes of the country's spectacular North Sea coast, the marine clay areas of Wadden's remarkable shoreline and the vast peat marshlands upon which some of the Netherland's world-famous cheese-making and flower-growing industries still thrive.
Auto Europe only works with top-rated car hire companies, those who have a deep-rooted knowledge and understanding of how best to visit and enjoy the Netherlands by car. Our relationship with these suppliers allows us to offer rates much lower than you would be able to book directly or find anywhere else on the Internet. In addition to guaranteeing the very best car hire deals, we also package our prices with the most comprehensive car rental coverage for drivers looking for total peace of mind during their trip. You'll also want to take advantage of Auto Europe's regular promotions ranging from weekend specials to free GPS, child seats and additional drivers.
Our rental specialists are on duty 7 days a week to give you the best advice on hiring a car in the Netherlands and to assist you during the booking process. If you have any questions or need help of any kind whilst planning your travel itinerary, then please don't hesitate to give them a call on +44 123 3225 114. Consult our car hire reviews in the Netherlands page for feedback on what previous clients have thought whilst using us.
For more information on renting a vehicle in the Netherlands, click on the car hire related topics listed below:
Where to Pick up a Car Hire in the Netherlands
There are dozens of places to pick up your car rental in the Netherlands with many convenient locations dotted all over the country, including The Hague, Utrecht and Groningen. Besides being one of the one world's most popular places to visit, Amsterdam is perfectly placed for people planning to visit the lesser-known northern regions, such as Friesland, Drenthe and the whole of the North Holland area. The city is also a good base from which to enjoy a delightful drive through the bulb fields of Lisse and Leiden en route to the country's parliamentary capital, The Hague. Visitors to Eindhoven in the south won't want to miss the chance to explore Maastricht, one of the oldest and most architecturally interesting cities in the Netherlands.
Wherever you go in the world, Auto Europe has the right car hire solution for all your needs. We offer more than 24,000 prime pick-up and drop-off locations in over 180 countries worldwide, with the Netherlands very near the top of the list of Europe's most popular motoring holiday destinations. If you've arrived at our website looking for low cost car rental in the Netherlands, then you've certainly come to the right place, with dozens of convenient downtown locations available plus the added option of being able to pick it up in one place and drop it off in another.
Auto Europe's award-winning rental specialists are ready to serve you 7 days a week. Call them on +44 123 3225 114 if you need any help planning your trip or finalising your booking. You might also be interested in reading our blog post about the most important things to know when picking up a car hire before embarking on your trip.
Compare Car Hire Rates at the Most Popular Airport and Rail Stations in the Netherlands
Book with the Best Car Hire Suppliers in the Netherlands
Auto Europe has established a strong market-leading position in the international car hire industry by forging close working relationships with the world's top rental companies, renowned and very reputable brands like Thrifty, Dollar, Europcar, Hertz, Sixt and Avis. Auto Europe's price guarantee means that travellers will always find the best car hire deals in the Netherlands and elsewhere when making a search in the Auto Europe booking engine, while our customers also have the added bonus of being able to cancel, completely free of charge, up to 48 hours prior to the time of pick-up - plus they will never be charged a credit card fee!
If you have any doubts or require further information when searching for the best rent a car deals in the Netherlands, then our award-winning rental specialists are easily reachable by phone or e-mail to answer any questions you might have on any aspect of the booking process, such as out-of-hours drop-box information, the cost of adding another driver to the reservation and Auto Europe's popular Full Protection product .
---
Frequently Asked Questions about Renting a Car in the Netherlands
With over 65 years of experience, Auto Europe has all the knowledge and experience required to help you hire a car in the Netherlands. Whether you're planning a road-trip to Rotterdam or a motoring holiday in Maastricht, we're sure that the following FAQ section will put you in the right direction should you have any issues relating to your booking, such as cross-border travel, local driving regulations and licence requirements in the Netherlands. Our aim is to help get you around the country quickly and seamlessly, so just click on the topic that most interests you in order to get the information you're looking for. If you prefer, you can always speak to one of our rental specialists in person. They are on duty 7 days a week and can help resolve any issues you might have prior to finalising your car rental reservation with Auto Europe.
---
In order to rent a car in the Netherlands, you'll find that the majority of car hire companies will insist on drivers being at least 21 years old, although it's worth remembering that certain restrictions might apply to specific car hire categories such as Luxury vehicles, for instance. Another compulsory requirement is that to pick up their vehicle on arrival at their destination, all drivers must have been in possession of a full driving licence for at least one year. Please note that some car hire suppliers have been known to rent vehicles to drivers as young as 18 years old, in which case you'll probably find that an additional locally-paid daily fee known as a Young Driver Surcharge will apply, as well as certain restrictions depending on the car category you have selected. Anyone under the age of 26 booking a car hire in the Netherlands is requested to get in touch with Auto Europe prior to making their reservation so that we can recommend the best supplier for your journey.
One question young drivers always need to know before confirming their booking is how much the Young Driver Surcharge is going to be. It's easy to check this extra fee because all the related information you need is provided at the time of making your booking. After selecting your required dates and destination in the Auto Europe booking engine, you'll see a list of suppliers, car categories and their respective car hire rates. The results will appear once you have made your choice and you can then find all the Young Driver Surcharge info you need by clicking the Rate Details button to access the Driver Information section. You'll also find this information in the terms and conditions of the booking voucher sent to you by e-mail once your reservation has been confirmed.
Please also remember to enter the correct age of the main driver when selecting your car hire in the Auto Engine booking engine. This will enable us to provide you with details of any charges and/or restrictions that might affect your booking, which in turn will help you make the right choice of car hire for your trip to the Netherlands. For information on car hire age requirements, please consult the respective section in our website. Less experienced drivers will also be able to find all the information they need in a blog post written especially for people booking a car hire for the first time.
Yes. Available on request, one-way car rentals are subject to an additional fee in most destinations and with most car rental companies. Fees for one-way rentals are either included in Auto Europe's published rates or will need to be paid directly to the local car rental staff at the time of picking up your car. Please be informed that certain restrictions may apply for specific car categories, minimum duration and journeys between particular cities and locations.
Please also be informed that as a customer you are fully entitled to abort the whole booking process free of charge if you do not agree with the one-way fee. Another thing worth remembering is that some car hire companies occasionally impose their own restrictions on one-way rentals; for example, you may not be allowed to drive a luxury car from the Netherlands to certain neighbouring countries, while some Eastern European countries might also be out of bounds.
Drivers planning a one-way journey (ie picking it up in one place and dropping it off in another) can do so through the Auto Europe booking engine. All the required information for booking a car hire in the Netherlands such as one-way fees and any related travel restrictions are provided under the quoted price of the car hire rate in the search results. This information is also clearly stated in the voucher Auto Europe sends to its customers after the booking has been confirmed.
Although one-way fees (not including VAT) can be charged by any of the trusted car rental providers you choose to book with, it's worth noting that Auto Europe does not receive any part of this fee, which all goes to the supplier. Our policy is to be fully transparent about all aspects of your booking because we feel that it's vitally important to inform our customers of any additional car hire fees and conditions in order to help them make the best-informed decision regarding their forthcoming trip. Each car hire company determines its own fees independently, which means that the price charged for picking up and dropping off a vehicle in one location might not be the same as another, while others may not allow any one-way travel at all. Every supplier operates from different offices and at different rental locations, meaning that the range of options offered to clients differs from place to place and supplier to supplier.
If you are planning to rent a car in the Netherlands and visit one of the neighbouring countries like Germany or Belgium, you'll find that most of the local car rental suppliers will allow you to cross the border without any additional charges. The majority of companies will permit travel to Western European countries but bear in mind that restrictions may apply if you are planning to visit some Eastern European countries. Due to insurance regulations, there might be restrictions for people hiring specific types of luxury car (eg Audi, BMW, Jaguar, Mercedes, Land Rover, Porsche or Volkswagen) or travelling to places like Croatia, Czech Republic, Estonia, Hungary, Latvia, Lithuania, Poland, Slovakia and Slovenia. For this reason, it is important for customers to indicate which countries they intend to visit at the time of making their reservation, which needs to be duly noted on the car hire voucher. In most cases, the rental supplier must authorise any cross-border travel and any daily fees payable will be charged locally and clearly stated in the voucher's terms and conditions. To find out if any fees and/or restrictions apply to your booking, please click on the Rate Details button after making your search in the Auto Europe search engine followed by Inclusive Package then General Terms where you'll find all the necessary one-way information.
Yes. In the vast majority of cases, customers are required to have a valid credit card to pick up their car hire in the Netherlands. The reason for this is that car hire companies generally place a hold on the value of the deductible for the vehicle during the rental period. This amount is promptly refunded if the vehicle is returned in the same condition as when it is picked up. Some people are surprised when their debit card isn't accepted by the car hire provider when they arrive at their destination to collect their vehicle, so it's always best to take a credit card with you when you travel, especially one that has enough credit to cover the car hire costs and any other expenses. Please note that the supplier might request an additional credit card (namely a Visa, Mastercard, Diners or American Express card) in the main driver's name when customers book a premium or luxury category car in the Netherlands.
If you want to check which credit cards are accepted then you can easily do so at the time of making your reservation through the Auto Europe booking engine. After selecting your desired dates, destination and supplier, just click on the blue +Rate Details button to access the Supplier Payment Policy Information section where all the credit card-related conditions are clearly stated. Please consult our blog post to find out which are the most important things to know about credit cards and deposits when renting a car in the Netherlands and elsewhere around the world.
As is the case in all destinations, there are many important things you need to know when driving in the Netherlands, such as keeping to the right, especially as it's the opposite side of the road for UK drivers! Besides this, there are a few more essential road rules to keep in mind, such as the wearing of seat-belts, which is compulsory for both drivers and passengers in the Netherlands, as it is in most other countries. Speed limits are another key consideration when taking to the roads in the Netherlands, meaning that we cannot go faster than 50kph in built-up areas, 80kph on regional and local roads, 100kph on main highways and 130kph on motorways. Petrol stations are easy to find in all large towns and cities and along most main roads and motorways. Many are open 24 hours a day with petrol tending to be cheaper at unmanned stations where debit and credit cards are normally the only means of payment.
When driving in the Netherlands, especially in major cities like Amsterdam, Rotterdam and The Hague, it's worth bearing in mind that cycling is a very popular way for the local people to get around, particularly at weekends and during the morning and evening rush-hours. It's a very flat country with very few steep hills so cycles are an important part of the public transport system, meaning that drivers should always be mindful of marked cycle paths and take into account the fact that when you cross a cycle path you'll be expected to give way to cyclists. Very often cyclists travel in groups, especially at weekends and in the summer months, so be patient and give them plenty of space when passing.
Needless to say, it's best to steer well clear of drink and drugs when renting a car in the Netherlands, because the limits are among the lowest in the whole of Europe, with the maximum permitted level of alcohol in the blood being 50mg of alcohol per 100ml of blood for most drivers, which is less than the UK limit of 80mg per 100ml. If you've been driving for less than five years, the limit is 20mg of alcohol per 100ml of blood. And be warned that the Dutch police are well versed in identifying drivers under the influence of alcohol and drugs, with random stops frequently carried out when drivers are obliged to submit to a test at the request of the police, even if there are no visible grounds for suspicion. The most common method of alcohol test is by breathalyser, and if the test indicates levels of alcohol exceeding 0.02% then an additional blood and/or urine test will be performed at the nearest police station. Another piece of useful information is the emergency number (112) which you can dial in the Netherlands (and most other places in Europe) if you have an accident, breakdown or any other kind of problem on the Dutch roads. When you call the number, an English-speaking operator will connect you to a local emergency service.
There are a few other things you need to bear in mind when hiring a car in the Netherlands, such as giving way to buses and trams in built-up areas and never using your car horn at night unless you really have to. Streets in Dutch cities tend to be narrow and have many speed bumps, so it's important to be extra careful when driving around the larger towns and cities. On motorways, please note that in most situations you are not allowed to pass on the right. The use of a mobile phone while driving is strictly prohibited, with the exception of a hands-free system, and passing or turning is forbidden on roads with a continuous white line. Always remember that drivers must carry a valid driving licence, car registration documents and insurance papers with them at all times in case of emergency or a random police stop.
Roads and motorways in the Netherlands are generally toll-free but there are a couple of places where you will be required to pay, such as the occasional bridge or tunnel. A good example are the two major tunnels of Kiltunnel and Westerscheldetunnel, the latter of which can be avoided if you choose to take the A58 and A4 motorways instead, although it's a time-consuming alternative and therefore quicker and more economical to use the tunnel and pay the toll.
Auto Europe's car hire rates always include liability insurance to the minimum amount of legally-required coverage and Collision Damage Waiver (CDW), either with or without excess, depending on the supplier. There are many different types of car hire coverage available, so it's important to be aware of what's included in the rate and what isn't. However, when booking your car rental in the Netherlands, you should always remember that the CDW included in the rate never covers damage to the vehicle's tyres, glass, wing mirrors, undercarriage, interior, roof, engine, locks and any loss of the keys. Besides this, you'll also need to check if the Theft Protection (TP) is with or without excess because this normally depends on the car rental company you have chosen to book with.
For drivers who require full protection when driving in the Netherlands, Auto Europe offers a comprehensive product for a very modest daily rate covering damage to glass, wheels, roof and undercarriage plus any other expenses relating to towing fees, loss of keys, mis-fuelling and any administration costs incurred. Please note that the cost of Auto Europe's Full Protection coverage depends on the location, rental duration, car category and supplier, but you can easily check the price by clicking the Rate Details button where you'll find the rate in Additional Information section, as well as the amount of CDW Deductible, Theft Insurance Deductible and Liability Insurance, all of which is also clearly stated in the Terms and Conditions which are always available to you when making an enquiry or booking.
As is often the case, there's a chance that you might be offered insurance by the local supplier when you arrive at your destination to pick up your car, such as Personal Accident Insurance (PAI), Personal Effects Coverage (PEC), Super CDW, Seguro Relax Insurance, Road Side Assistance etc. You should always remember that all these are completely optional and if you have already purchased the Auto Europe Full Protection product then you'll be fully covered for your trip and won't need to buy any more car insurance. It's worth finding out about all the different types of car hire coverage that exist before your trip in order to make the right choice and avoid being sold insurance you don't really need when you arrive to pick up your vehicle, because Auto Europe will not be able to refund any of your money even if the insurance your bought from the supplier is deemed unnecessary after the car has been returned.
Yes, you can. A valid UK driving licence is currently accepted for drivers picking up their car hire in the Netherlands, although this might change in the possible event of a no-deal Brexit. For updates, please visit the Netherlands travel advice section on the UK government website.
It's essential to have your licence with you at all times and present it to the car hire staff at the time of picking up your vehicle, along with your passport and proof of address. Please note that the same applies to any additional drivers named on the booking voucher.
Drivers must have held a valid UK driving licence for a minimum of one year, and in very specific circumstances for three years (for details, please check the voucher's terms and conditions). The licence must be entirely written in the Roman alphabet; if not, then an International Driving Permit (IDP) will be required in addition to the regular driving licence. Please note that some car rental suppliers will require an IDP whichever kind of licence the driver holds, so it's always best to check the booking voucher's terms and conditions before travelling.
Furthermore, since the 8th June 2015 a few rental companies have been asking drivers for their DVLA code prior to picking up their vehicle. The DVLA code is the online counterpart of the photo-card driving licence which is used to access the DVLA database in order to check a driver's licence record, including penalty points and the types of vehicle they are permitted to drive.
Yes, it's common practice to add an additional driver when hiring a car in the Netherlands. For some car rental companies the fee is already included in the price, while others will add a daily charge known as an Additional Driver Fee to the driver's bill at the time of picking up the vehicle. This fee is set by the supplier and not by Auto Europe and varies according to the location, car category, supplier, etc.
In any case, additional drivers always need to be added to the rental agreement at the time of making the booking and their name must be included in the voucher. They will also be expected to present the same documents as the main driver at the time of picking up the vehicle in order to be able to drive it, ie their driving licence, passport/personal ID and International Driving Permit (if required).
Auto Europe offers its customers the chance to add more drivers to the booking free of charge in top destinations all over the world, so don't forget to check our special offers when planning your trip.
It's easy to find all the relevant information regarding Additional Driver Fees on the Auto Europe website. After making your search in the booking engine, just click on the Rate Details button followed by Driver Information and the amount of the daily charge will be clearly stated in that section. It will also tell you if the fee is to be paid locally or is included in the published rate.
One very important thing to remember is that no one should ever drive the vehicle other than the main driver if they are not registered as an additional driver, because they will be immediately excluded from all the insurance coverage. This means that they would liable for the total amount of any damages caused in the event of a collision or theft, so it's essential to make sure that the names of any additional drivers are included on the voucher before taking possession of the vehicle.
---
Additional Vehicle Rental Options in the Netherlands
Whatever kind of car you require, whether it's a basic low cost car rental in the Netherlands or something more lavish for an extended road-trip around the country, Auto Europe can provide the perfect vehicle at a price that simply cannot be beaten.
At Auto Europe we take great pride in guaranteeing the lowest rates for all your transportation needs with the help of our state-of-the-art booking engine which enables you to compare the rates of all the different categories, ranging from the smaller Economy vehicles (ideal for a couple of days' busy sightseeing in Amsterdam, Rotterdam and The Hague, for example) to more spacious SUV, as well as some of the most luxurious cars on the roads today, the perfect choice for travelling the length and breadth of the Netherlands, one of the most compact and scenic countriesin Europe.
In addition to the most modern multi-berth motorhomes, Auto Europe's customers can also choose to book a high performance sports car or hire a large minivan with enough seating for the entire family. For more information, please check out the different types of vehicle we have for hire in our Netherlands Fleet Guide, complete with all the necessary details and specifications of each respective category.
Luxury Car Hire Netherlands - Whether you're visiting the country for business or leisure, you'll certainly enjoy the benefits of an Auto Europe luxury car rental. Experience the thrill of driving down the North Sea coast or amongst the tulip fields in spring in a top-end BMW or Mercedes for a memorable motoring holiday in the Netherlands.
Van Hire Netherlands - Booking a van rental in the Netherlands makes group and family travel alike a much more pleasant and enjoyable experience. With enough space for several people and their luggage, you can avoid all the trouble and extra expense of renting multiple vehicles, thus allowing you to get the most out of your time spent travelling together in the Netherlands.
Campervan Hire Netherlands - The Dutch are great camping enthusiasts and this is reflected in the quality of the motorhome parks and facilities found all over the Netherlands. Explore the Friesland province of North Holland in the comfort of your hotel suite on wheels to best appreciate one of the most breathtaking coastlines in the whole of northern Europe.
---
Useful links
Travel inspiration and information for your trip to the Netherlands