Netherlands Car Hire Fleet Options
There's so much to the Netherlands beyond windmills, tulips and Amsterdam. A heritage of incredible, ground-breaking art and architecture now sits alongside innovative design, soundtracked by a thriving music scene. Café culture provides a relaxing atmosphere that seeps into every corner of Dutch life – notoriously thoughtful, well-dressed and personable, the Dutch are excellent hosts. Amsterdam's fame is matched almost by the diplomatic esteem of The Hague, which is well worth a visit, as are the beautiful northern beaches. You can explore all of the Netherlands' glory with an Auto Europe car hire. We've been brokering car rentals since 1954 and have excellent relationships with all of the best local and international suppliers of car hire in the Netherlands. This means that we can bring our customers the lowest prices on the market and a vast choice of vehicles. To help you understand what each car category offers, we've created this handy fleet guide, so that you can make an informed choice on your car rental.
Why opt for a Mini Car Hire in Netherlands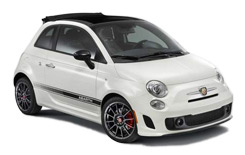 If you intend to stick to the city during your trip to the Netherlands, you should consider on of our Mini vehicles. With one of these cars, you'll have no problem navigating inner city traffic or bagging impossible parking spaces. They're our lowest costing vehicles, are very economical to run and have space for up to two people with their carry-on luggage, which makes them a fantastic budget option.
Popular Mini Car Hire Models: Kia Picanto, Citroen C1, Ford KA, Fiat Panda, Fiat 500, VW Up, Toyota Aygo and many more.
Why opt for an Economy Car Hire in Netherlands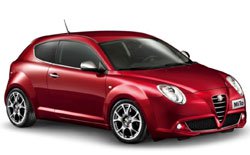 By only splashing a little more cash, you can hire one of our Economy vehicles. These cars have enough room to fit up to four people or two people with two large suitcases, which makes them a real bargain. For driving around the city, they are still very manoeuverable, adept at fitting into tight spaces and cheap to run.
Popular Economy Car Hire Models: Ford Fiesta, Peugeot 208, Opel Corsa, Citroen C3, Hyundai i20, Skoda Fabia Estate and many more.
Why opt for a Compact Car Hire in Netherlands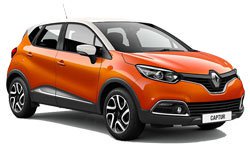 Our selection of Compact cars are a great budget option if travelling with a small group of people. The bigger engine on these cars means that the countryside is accessible, as well as the city. These cars can fit up to five passengers with two large suitcases and a carry-on bag, although are also a comfortable and popular choice for solo travel in rural areas.
Popular Compact Car Hire Models: Kia Ceed, Opel Astra, Citroen Cactus, Ford Focus, Peugeot 308, Kia Ceed Estate, VW Golf and many more.
Why opt for an Intermediate-Size Car Hire in Netherlands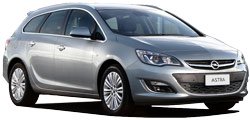 The Netherlands are a great place for a family holiday - it's only a boat trip, car journey or short flight away, it's very safe and educational for children, with a plethora of bars and cafes for the parents to relax in. Our Intermediate-Size vehicles, sometimes known as Family Size, are a very popular mid-range option. They have room to comfortably fit up to five people, two large suitcases and one carry-on bag and their more powerful options make them suitable for longer distances on the open road.
Popular Intermediate-Size Car Hire Models: Ford Mondeo, Ford C-Max, Nissan Qashqai, Kia Optima Estate, Suzuki SX4, Skoda Octavia Estate and many more.
Why opt for a Large-Size Car Hire in Netherlands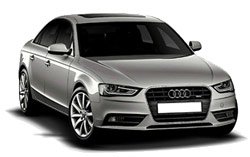 To make sure that the whole family feels comfortable during your trip, try one of our Large cars. The extra room and considerable engine in these vehicles are essential for longer journeys, for example if you plan to take a road trip to Belgium. With space for five people, three large cases and two smaller bags, this category is perfect if taking a longer trip - or you simply struggle to pack light when going on holiday!
Popular Large-Size Car Hire Models: Kia Sportage, Kia Niro, Ford Mondeo, Mazda 6, Skoda Octavia Estate, Mercedes B Class, Audi A4 and many more.
Why opt for a Luxury/Convertible Car Hire in Netherlands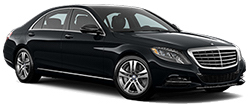 The Netherlands is a stylish place - why not blend in and treat yourself to one of our Luxury vehicles. These cars are often available at a lower price than you might presume and can make your holiday one to remember as soon as you hit the road! In the summer months, temperatures in Holland can be mild, which is great for putting the roof down (in certain vehicles) and seeing the beautiful countryside without a pane of glass in the way. Take a look on our website to see if you can grab yourself a bargain!
Popular Luxury Car Hire Models: Audi A6, Volvo V90 Estate, Jaguar XF, Audi A5, Mercedes E Class, Volvo S90 and many more.
Why opt for an SUV or Van Hire in Netherlands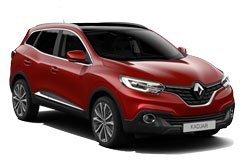 Thanks to Netherlands's driveable distance from Britain, it's a great end destination for a road trip through France, Belgium, Luxembourg and Germany. Our 7-12 seater Vans mean that your group can stay together the whole trip! Alternatively, if you're taking a family holiday and want to ensure their safety, our secure SUV vehicles are the ultimate choice for peace of mind.
Popular SUV or Van Car Hire Models: Peugeot 3008, Suzuki Vitara, Kia Sportage, Peugeot Boxer, VW Sharan, Opel Vivaro, Mercedes Vito and many more.
We hope that after reading the above fleet guide, you feel suitably informed to make a confident decision on your car hire. If you have some remaining questions, don't hesitate to contact our rental specialists, who can guide you through the entire booking process and ensure that you drive away with the perfect car hire to suit your needs. Alternatively, you can visit our website and book yourself using our secure online booking engine, where after just a few clicks you can have your car hire arranged and ready for pick-up. Our cancellation policy means that you can cancel your booking up to 48 before pick-up, so there really is no reason not to book now with Auto Europe!