Car hire in Amsterdam - Exploring the Netherlands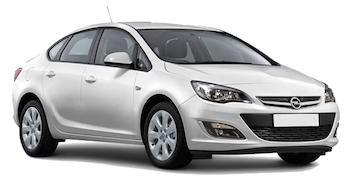 Founded about 900 hundred years ago at the mouth of the River Amstel, the picturesque Dutch capital (Amsterdam is the capital according to the constitution, although the Hague has been the seat of government since 1588) is built on a latticework of concentric circles and boasts more canals than Venice (over 60 miles of them) and more bridges than Paris (400 in total).
A city for romantics, art enthusiasts and lovers of café culture, it's hard not to be drawn in by the city's convivial atmosphere, not to mention its pulsating night-life and first-rate art galleries. An absolute joy to explore, Amsterdam is a compelling city with classic canal vistas and a unique watery setting having been built on over 90 islands; indeed, the whole place seems to have been custom-built for action-packed city sightseeing itineraries and relaxing short-breaks for the whole family.
Gracious, historical and humorously hedonistic in an old-fashioned way, the city's Old Town extends south from Central Station along Rokin (downtown Amsterdam's main thoroughfare), allowing tourists the pleasure of passing dozens of shops, restaurants, cosy cafés and atmospheric bars along the way. With its picturesque waterways and fascinating cultural history, Amsterdam packs enough into its winding, cobbled streets for a city twice its size, and everything in the downtown area is a short walk or quick tram hop away.
Ranked as one of Europe's best-preserved 17th-century cities, Amsterdam is an urbanist's dream come true with a cityscape largely unblemished by the kind of architectural follies or ostentatious monuments found in many of Europe's other major cities. With more bikes than people, it is also one of the world's most bicycle-friendly cities and its status as a fast-growing street food capital has also boosted its international appeal, particularly among young people.
The symbolic heart of the city is Dam Square around which many of the city's top attractions can be found, including the Royal Palace (Koninklijk Palace), Madame Tussauds and the Amsterdam Diamond Centre. Built in the 13th century to help prevent the Zuiderzee Sea from flooding the area, Dam Square remains one of the liveliest parts of the city where food stalls and street entertainers help to enthral the constant flow of tourists passing through. After that, head down to the laid-back Leidseplein district for a leisurely drink in a friendly family-owned café before taking a stroll around the elegant Spiegelkwartier quarter, an area famous for its fine art and antique shops.
Amsterdam lies in the heart of a lovely region comprising many picturesque villages surrounded by windmill-dotted pastures lined by rows and rows of daffodils and other brightly-coloured flowers. A notable attraction for visitors to this part of Holland (especially in springtime) is the Keukenhof Flower Garden located in the town of Lisse midway between Amsterdam and the Hague. With 32 hectares of prime land and approximately 10 miles of well-kept footpaths, this beautiful park offers flower shows, themed gardens, artworks, restaurants, boat trips and plenty of fun activities for the kids.
Auto Europe offers the best deals for your car hire in Amsterdam at many popular locations all over the city. Vehicles can be picked up at the airport, railway stations or city offices throughout Amsterdam as well as many other top pick-up points all over the country, including Rotterdam, the Hague, Eindhoven and more. For clients wishing to pick up their rental in one place and return it at another we can also offer the option of a so called one-way rental.
Book your car in a few quick and easy steps using the Auto Europe booking engine after comparing the prices of the world's leading suppliers like Avis, Europcar, Hertz and Sixt, guaranteeing you the best range of cars at the lowest possible prices. Also be sure not to miss our promotions with offers on car hire with an additional driver for free or free upgrades. Online reservations can be made through our booking engine or by calling our car rental specialists who are available seven days a week on +44 123 3225 114.
Find out what other travellers think about Auto Europe's wide-ranging vehicle rental services by visiting our Amsterdam car hire reviews page.
For more information about renting a vehicle in Amsterdam, click on the car hire related topics listed below:
---
Where to Pick up a Car Hire in Amsterdam
Auto Europe offers the best deals for your car rental in Amsterdam at many popular locations all over the city. Vehicles can be picked up at Amsterdam Shiphol airport, at the central train station or in several convienient city locations south or west of the city centre. For the pick up, please make sure you bring with you a copy of the printed pre-paid voucher, a passport or ID, a credit card in the name of the main driver as well as a valid driving licence.
Mininum and maximum age also need to be considered when renting a car. Even though in most European countries the minimum driving age is 18, car rental companies can impose their own age restrictions. With our suppliers in Amsterdam the driving licence needs to have been held for at least one year and drivers under the age of 26 years might incur a young driver fee to be paid locally.
Amsterdam Airport
Located just 17 kilometres (11 miles) south-west of the city, Amsterdam Schiphol Airport is the biggest airport in the Netherlands and ranks third in Europe in terms of passenger volume. The main hub of the national carrier KLM, it was designed as a single-terminal airport comprising one large terminal split into three spacious and ultra-modern departure halls where all facilities are located under a single roof. Amsterdam Airport first opened as a military airbase during World War I and today caters for around 70 million passengers a year with over 165 boarding gates and a large shopping area called Schiphol Plaza. The list of the most important airlines operating here include Air Canada, Air France, American Airlines, British Airways, Cathay Pacific, China Airlines, Delta, easyJet, Emirates, EVA Air, Lufthansa, Norwegian Air Shuttle, Scandinavian Airlines, Singapore Airlines, Transavia, TUI Fly Netherlands, Turkish Airlines, United Airlines and Vueling. Picking up your car rental at Amsterdam Airport is very easy: once you leave the baggage-claim area proceed to the signalled Car Rental and Service Desk area which is to be found at the Schiphol Plaza in the airport's main foyer.
Amsterdam Airport (AMS)
Website: www.schiphol.nl/en
Telephone: +31 20 794 0800
Address: Schipholgebouw, Evert van de Beekstraat 202, 1118 CP Schiphol, Netherlands
Amsterdam Central Station
For travellers arriving to Amsterdam by train or for those looking for a centrally located car rental pick up location, picking up a car hire directly at Amsterdam Central Station is the perfect way to quickly hit the road. The station is located close to to the Dam Square and to many tourist sites such as the Royal Palace. The station building itself is worth a mention, dating back to the end of 19th century and welcomes passengers with its impressive red-brick façade in Neogothic and Renaissance revival style. From this major transport hub built on the man-made island "Stationseiland" on the River Ij, trains along with the underground lines, buses, trams and ferries depart and you will find city and regional connections, as well as connections to most major European cities. The car rental desks are mostly located outside the station building but can easily be reached on foot.
Amsterdam Central Station (Amsterdam Centraal)
Address: Amsterdam Centraal, Stationsplein 1012 AB, Amsterdam, Netherlands
---
Book with the Best Car Hire Suppliers in Amsterdam
On the Auto Europe portal you can easily and transparently compare the prices of the most reliable suppliers in the world. This means that you will not only find the cheapest car rentals offers in Amsterdam but also get the best quality and service possible, and of course the best range of cars. From small-, medium- and large-size vehicles to luxury, motorhomes, stylish SUVs and classy convertibles, we cater for all budgets by offering the right car at the right price, whether it's for a relaxing city break or a fun trip. In the Dutch capital city we work with internationally affirmed brands like Europcar, Sixt, Hertz, Alamo, Avis and Enterprise, but also reliable low-cost companies like Budget and Thrifty. Below there are four examples of companies we are cooperating with. If you click on the logos you will be able to read more about each company.
---
Frequently Asked Questions about Renting a Car in Amsterdam
Renting a car is different than driving one's own vehicle, therefore we suggest you read our compact and very clear FAQs to gather some information about car insurance types, pick-up procedures and facts about driving and visiting the city of Amsterdam but also Netherlands in general.
Yes you will need a credit card when you rent a car in Amsterdam. One of the required pre-requisites upon car hire pick-up is a valid credit card bearing the name of the main driver specified on the voucher. The credit card is needed for a safety block that has to guarantee for the payment of any damages or extra expenses in case of an accident or theft and will be released upon car drop-off. During the booking process on our website, under "Info Icon" you will see how much the block is going to be depending on the car type and supplier. For extra details visit our dedicated page on credit cards and deposit FAQs or call our reservation agents that will be glad to assist you.
To put it very simple, all of Auto Europe´s car rental deals in Amsterdam always include a basic car hire coverage that encompasses Collision Damage Waiver (CDW), third-party liability and theft protection (TP) to the legally required minimum. The CDW and Theft protection may come with or without an excess depending on the chosen supplier. CDW never covers damages to elements on the car such as tyres, glass, exterior mirrors, underside, interior, roof, engine, damage to the locks and loss of vehicle keys.
For your car hire in Amsterdam we recommend that you choose a vehicle with our so called Full Protection package for an additional fee. This way your rental is covered in case of an accident or theft and it will cover damages to the following elements: glass, Wheels, Roof, Underbody, Towing costs, Key loss, Misfuelling, Administration fee and more. PLease not that the price may vary depending on location, rental duration, car category and the chosen supplier
Traffic can be exceptionally busy in and around the city of Amsterdam, particularly during the morning and evening rush-hours, as well as on the approaches to the nearby North Sea beaches in the summer months. Always remember that in Amsterdam and elsewhere in Holland there are always large numbers of cyclists on the roads, even at night, so take care whilst driving and constantly keep an eye out for them. A modern and well-organised system of motorways and main roads covers the whole of the country and thankfully there are no tolls on any of the roads or motorways which saves visitors time and money. For tips on driving around Amsterdam and the rest of the country, please consult our Netherlands driving guide for information about driving distances, road rules, age restrictions, etc.
The main routes in and out of Amsterdam are the E19 from the west of Belgium, the E25 from the east of Belgium and the E22, E30 and E35 from Germany. Electronic message boards on most of the motorways warn drivers of upcoming delays or traffic jams, so make sure you have your GPS switched on or a good map at your disposal.
Amsterdam receives over one million visitors with their own cars each year, so make sure you plan your trip well in advance to avoid any frustrations during your stay in this wonderful city. Although it's quite easy to get around Amsterdam by car, there's always a great demand for parking spaces, especially in the busy downtown areas. For this reason, we suggest using the many Park+Ride (P+R) car parks in the city's perimeter where you can park up and travel into the city centre using the city's excellent public transport system. Although parking spaces in Amsterdam's city centre are hard to come by, there are plenty of good options close to the city's top attractions, such as the House of Anne Frank, Rijksmuseum and the NEMO Science Museum, including APCOA Parking Prins & Keizer on Vijzelstraat - Hoek Prinsengracht, ParkBee on Bertrand Russellstraat and Q-Park Weesperplein on Wibautstraat. On-street parking is part of the city's digital parking system which can get quite expensive but the system is straightforward to use. You just need to enter your licence plate into the meters and pay with an international credit card (cash is not accepted).
Besides car hire, Auto Europe offers an excellent choice of campervan hire in Amsterdam, enabling visitors to avoid the cost of hotels and some meals whilst travelling around the Netherlands. You can book your motorhome in Amsterdam quickly and easily online in just a few steps on the Auto Europe website, or if you require advice on your travel itinerary then feel free to call our reservation specialists on +49 (0) 89 412 072 98 who will be more than happy to give you all the help you need.
---
Amsterdam Travel Guide
Compact and wonderfully cultural, Amsterdam boasts one of the most scenic and appealing storybook settings in the whole of Europe. Millions of visitors fall for the charm of this enthralling city on the Amstel every year to enjoy an authentic and enriching travel experience in western Netherlands. A rental car from Amsterdam will be the perfect mean of transport to see as much as you can at your own pace and according to your personal tastes and interests.
Best day trips with my car rental in Amsterdam
Being such a small and compact country, the Netherlands is the perfect place for people looking to visit the country's top sights with their rental car in Amsterdam. Here follows a selection of some of the places worth seeing whilst exploring this wonderful city;
Hoge Veluwe National Park
Very much the green lungs of Holland's hinterland, the magnificent Hoge Veluwe National Park is a rich mix of marshes, lush forests, lakes and dunes just 50 miles south-east of Amsterdam. Once a private hunting ground, this huge expanse of prime land is also home to the Kröller-Müller Museum which boasts one of the best Van Gogh collections in the whole of Holland.
Delft
Approximately 40 miles south-west of Amsterdam lies the evocative old town of Delft, a picturesque place with a canvas of canals, churches and museums in close proximity to the Hague, the country's parliamentary capital. Famous for its blue and white pottery, it was the home town of Dutch Master Johannes Vermeer, one of the best painters of the 17th century.
Keukenhof Gardens
In spring, no one can resist a trip along the tulip trail to the beautiful Keukenhof Gardens at Lisse (about 20 miles south-west of Amsterdam), the history of which dates back to the 15th century. Some seven million bulbs of over 800 different varieties burst into colour as flower-growers from all over the Netherlands vie for floral recognition from March until late May every year. Other attractions include exhibitions, a treasure hunt, animal farm, maze and playground for the kids.
Maastricht
Surrounded by hills and forests, medieval Maastricht is the oldest city in the Netherlands and well worth an excursion with your Amsterdam car rental. Sandwiched between Belgium and Germany some 200 miles south of Amsterdam, the city is notable for its cobbled old town (don't miss Vrijthof Square) featuring St Servaas Church with its 10th-century crypt containing the tomb of the city's patron saint.
What to do in Amsterdam
Exploring Amsterdam, a place where tradition and innovation are seamlessly intertwined, is a joyful journey through time and history in a watery wonderland simply overflowing with cutting-edge design, artistic masterpieces, ground-breaking architecture and quaintly reflective canals. The city boasts a growing number of must-see attractions, many of which are located in close proximity to Dam Square and the city centre.
Rijksmuseum: With one of the world's most extensive art collections, the vast and recently-renovated Rijksmuseum boasts all the architectural grandeur of its impressive building plus the concentrated brilliance of its famous Old Masters, including Rembrandt's The Night Watch. Besides the paintings, there's a treasure trove of silverware, Delft pottery and prized furniture to appreciate, as well as rare collections of model ships, rich costumes and Asian art.


Van Gogh Museum: Vincent van Gogh was a passionate 19th century painter whose work remains as fresh and inspiring today as it did during his lifetime. Famous for its contrasting colours, he produced his best paintings in the south of France where he lived and completed over 200 paintings and over 100 drawings and watercolours, many of which are on display in this museum.


House of Anne Frank: It was in this small terraced house on Prinsengracht that a young Anne Frank wrote an account of her time in hiding from the Nazis during World War II. Along with her family, she concealed herself behind a bookcase in the attic for over 2 years. After their capture, she was taken to Bergen-Belsen concentration camp where she died, but thankfully her diary was later discovered and published in over 60 different languages.


Dam Square: Home to many of the city's top attractions, including the neoclassical Royal Palace, the ever-popular Madame Tussauds Wax Museum and the National Monument dedicated to the victims of World War II, Dam Square is conveniently located in Amsterdam's historic centre. Rectangular in shape, the square has been the setting for many events in the country's historic, such as the 1945 shootings and Coronation riots of 1980.


NEMO Science Museum: One of Europe's largest family attractions is NEMO, a hands-on science museum that relates the story of technology and how energy has shaped the world in a most compelling manner. Housed in an innovate ship-like building designed by Renzo Piano, the museum explores a diversity of thought-provoking subjects, including life in the universe, shapes, energy, machines and science through the ages.
---
Useful links