Car hire in Hamburg - The thrilling Hanseatic city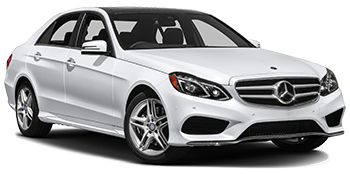 Beautiful Hamburg, with its rich merchant tradition of a Hansa city and a special north German flair, enchants visitors with its easy-going yet urban vibe. It is located on the estuary of the Elbe River and is the second most populous German city and boasts also the second-largest German port. This stylish Hafen City combines the history of the old port with modern architecture and an unique nightlife. The Elbphilharmonie, an avant-garde concert hall dominating the riverbank since 2017 is the most representative example of this freshness.
After having experienced the amazing city of Hamburg to the fullest, your rental car will enable you to visit some other highlights of northern Germany , like the former commercial Hanseatic League cities of Bremen, Lüneburg, Lübeck and Rostock. Enchanting ancient medieval city centres and brick houses are a common factor of these once allied cities facing either the North or the Baltic Sea. For road trip lovers there are also many other attractive cities within 3-4 hours distance by car, such as the capital city of Berlin and the dutch capital of Amsterdam.
Book a car hire in Hamburg through Auto Europe for an excellent choice of vehicles and the best prices on the market. For over half a century we have partnered with renowned car hire suppliers to bring you the best service at affordable prices. Our top priority is client satisfaction and for this reason we have multilingual phone support every day of the week. Do not hesitate to call our dedicated car rental experts under +44 123 3225 114.
If you enjoy driving and are looking for flexibility when booking a rental car in Hamburg, we advise you to consider a one-way car hire, which means you can drop off the vehicle in a different city than the pick up location. For more information on restrictions and fees regarding a one way rental, please contact our car rental experts for information and advice.
Take a look at the comments left by other Auto Europe customers visiting the city on our Hamburg car hire reviews page.
For more information about renting a vehicle in Hamburg, click on the car hire related topics listed below:
---
Where to Pick up a Car Hire in Hamburg
If you are planning to hire a car in Hamburg, the Auto Europe website is the perfect place to compare not only the price of a rental but also, car hire categories, suppliers, pick-up locations and extra equipment. We work with suppliers throughout the city of Hamburg in order to offer our clients the widest possible choice of car hire locations to choose from within the city, including the airport, main railway station and downtown. The downtown locations include Spaldingstr, Rothenbaumchaussee, Eifestr, Altona-West, Lokstedt, Friedrich-Ebert-Damm, along with locations in the suburbs like Winsener Str and Stader Str.
On our booking engine you can view a location list on the drop down menu and select the most comfortable pick-up point for you. On the voucher you will find the address and all the pick-up procedures instructions plus the necessary papers to bring with you. Usually, you need a valid ID, a valid driving license and a credit card in the name of the main driver.
Hamburg Airport
The Airport in Hamburg, known as Hamburg International Aiport, connects the northern part of the country with numerous European and international destinations. The two-terminal airport building is situated approximately six miles north of the city, and can be reached by car in just under 20 minutes. A service area with shops, restaurants and much more, called Airport Plaza, connects the two buildings and addresses all travellers' needs. The pick-up desks for your car hire at the Hamburg Airport are to be found in the arrivals area in Terminal 2. To return the vehicles there is a dedicated multi-storey car park located opposite the parking P5.
Hamburg Airport (HAM)
Website: www.hamburg-airport.de/en
Address: Flughafenstr. 1-3, 22335 Hamburg, Germany
Telephone: +49 40 50750
Hamburg Central Station
If you travel by train or need to pick up your car hire at Hamburg Central Station, Auto Europe offers a lot of affordable packages with many different supplier at the station, a stone's throw away from the city town hall. As it is one of the major train stations in Germany, the station building is quite large and houses a variety of shops, restaurants and bars. The pick-up desks are either located inside the station building or close by, in a neighbouring street at the car rental centre at Heichmannplatz. Check on your pre-paid voucher for the supplier address and for which documents you will need to bring in order to pick up the car.
Hamburg Hauptbahnhof
Address: Hamburg Hauptbahnhof, Hachmannplatz 16, 20099 Hamburg, Germany
Website: www.bahnhof.de/
---
Book with the Best Car Hire Suppliers in Hamburg
Looking for competitive car rental deals in Hamburg? Auto Europe comparison portal will not only offer you the best rates on the market, but also guarantee the best service possible. Our long experience in the car rental industry has enabled us to only work with the very best and most reliable partners, because what really matters to us is our customers' experience. In Hamburg we cooperate with major international brands like Europcar, Enterprise, Alamo, National and the Sixt, plus well-known budget options like Budget, Keddy, Global and the German company Buchbinder.
The four above suppliers are just a couple of examples of the suppliers we work with in the harbour city. Click on the logos above to read more and learn more about each company. For more detailed information about these or other companies, or specific questions regarding on-site services or opening hours please call our friendly reservations team who will be happy to help.
---
Frequently Asked Questions about Renting a Car in Hamburg
Do you have questions regarding car hire insurance? Or are you wondering if you need a credit card when renting a car in Hamburg? Maybe you have thoughts about traffic habits, parking or wanting to know if the rental vehicle is equipped with winter tyres during the winter season. Read the below FAQs about booking a car hire in Hamburg to settle all your concerns or if, after all, you haven't received an answer to your question, as always, just give us a call and one of our skilled car rental agents will be happy to help you.
---
Yes. For the pick-up of your car rental in Hamburg you will need a valid ID, a valid driving license and a credit card bearing the main drivers name (the name which is listed on the Auto Europe voucher). Just must also make sure that the credit limit is high enough to sustain the safety deposit that the local supplier is going to block on the card. Debit cards, cash deposits, or the credit cards of additional drivers will not be accepted.
The safety deposit amount varies from supplier to supplier, and also depends on which car category you choose. Specific information, including the security deposit amount can always be found in your voucher (after booking) or in the "Info Icon" for individual offers in our booking engine (before booking). If you still have doubts on this topic visit our credit cards and deposit FAQs page or contact our car rental experts over the phone, at your disposal any day of the week.
Rest assured that all our car hire deals in Hamburg include the necessary mandatory insurance for the car to be driven in Germany. This includes CDW (Collision Damage Waiver), third-party liability and theft protection. This is our basic package and comes with an excess meaning there is a threshold up to which the client is liable to pay in case of an accident or theft during the rental period.
Auto Europe can also offer clients the option of adding our Full Protection Coverage Product to your booking. This package will cover elements of the rented vehicle which is not normally included by the basic package mentioned above, such as wheels, underside, roof and much more. To find out more about your different coverage options when renting a car please refer to our handy car hire coverage guide. You should also be aware that the local supplier might offer additional insurance at the time of pick up. These insurances are optional and you are under no obligation to accept it. In fact, these insurances may often be redundant in terms of what they will cover if yo have already opted for the Auto Europe Full protection package.
However, if the main or additional driver happens to be someone under 26 years of age, you may be required to pay an extra fee, called a Young Driver surcharge. This is not an insurance but often applies to driver's under a certain age bracket. Each supplier can set their own limitations for this so it is always best to check the Terms and Conditions under the rate detail button (before booking) or the rental voucher (after booking).
The volume of traffic in downtown Hamburg has been falling steadily since 2000. Between 2000 and 2017 it fell between 10 and 13 percent. For the city as a whole, the percentage is slightly lower due to more traffic on the freeways and city limits, but overall traffic has nevertheless decreased. However, it is not only the reduced volume of traffic that will enable you to get around the city quickly by car, the well-developed transport network also simplifies driving in the Hanseatic city and its surroundings, which is why a car rental in Hamburg is a good choice. For the best experience avoid driving during the worst rush hours which happens between 7-9 and 16-19 in the city.
Hamburg is an important hub in national and European traffic, which is why the city is well connected to motorways. There are connections to the A1, A7, A23 and A24 motorways. The A1 runs from Heiligenhafen on the Baltic Sea via Bremen, Dortmund and Cologne to Saarbrücken. The A7 acts as the north-south axis of Germany and thus connects Ellund on the Danish border with Füssen on the Austrian border. The A23, or West Coast Motorway, connects Hamburg with the Schleswig-Holstein Heide. The A24 runs between Hamburg and the Havelland motorway triangle on the Berliner Ring. Several federal highways (B4, B5, B73, B75, B431 and B432) are connected to Hamburg and lead in the direction of Nuremberg, Cuxhaven, Bremen and other directions.
In Hamburg city center there are over 10,000 parking spaces in a total of 26 multi-storey car parks, in which you can park for a fee. The so-called dynamic parking guidance system should help you to quickly guide you with your rental car to one of the parking garages with free parking spaces. For this purpose, electronic signs show where and how many parking spaces are currently available. For better orientation, the system divides the city into three areas. These areas are as follows:
Mönchebergstraße (14 parking garages / approx. 6,400 parking spaces)
Jungfernstieg (6 parking garages / approx. 2500 parking spaces)
Hafen / Michel (6 car parks / approx. 2200 parking spaces)
However, you will hardly find free parking in the city center. Parking on the roadside is usually only allowed with a parking ticket, because the city of Hamburg tries to encourage residents and tourists to use public transport instead of cars. However, you can leave your car at park-and-ride facilities just outside of the city centre and use public transport to get in to the city.
No, you don't need an emissions sticker in Hamburg, because there there are no "Umweltzonen"at the moment; that is areas with restricted access present in other big German cities to curb traffic and air pollution.
If you rent a car in Hamburg during the winter months it is highly recommended to book a free winter tyres deal on our portal. In Germany winter tyres are not compulsory during a set period of time, but they are required in case of snow, frost or slush on the road. This is why most of the German packages we sell from the end of November till mid of April have winter tyres. Before starting your journey, especially in mountainous areas, check if the roads will require snow chains, which can be pre-booked and paid locally and if there are any passes that could be closed due to heavy snow fall. If you are going skiing, please note that ski racks are also on request. Auto Europe has a lot of modern SUV models that will make your trip safer.
Yes of course. With a campervan in Hamburg you will experience a completely different holiday. Save yourself the often lengthy search for the suitable accommodation and camp at one of the many campsites in and around the Hansestadt.
---
Hamburg Travel Guide
With your Hamburg car rental you will not only be able to discover the second most populated city and second most important harbour in Germany, but also its surroundings, closely related to the sea commerce on the North and Baltic Sea. What kept this area together and contributed to its trading strength was the Hanseatic League. From the Middle Ages till the 18th century the north European port cities created an association to defend their business interest and this unity brought strength and wealth. All these cities have a similar enchanting architecture, mostly in Brick Gothic style and welcome visitors with very well-preserved medieval centres. Nowadays Hamburg stands out as the most modern city in the area and here you will really feel an international atmosphere, not only due to the presence of the port but also thanks to the great importance given to art and culture.
Best day trips with my car rental in Hamburg
The plus point of renting a car in Hamburg is that it serves as a perfect Gateway to Germany, but also as a door to Northern Europe, the North Sea and Baltic Sea shores. Once here you can embark on a tour covering the most important cities once part of the Hanseatic League, such as Lübeck, Bremen, and Rostock, and even venture a bit further away to get a taste of the German capital Berlin. Take further inspiration from our Germany motorway round trip and get an unforgtable adventure on the German roads.
Bremen
Bremen is a charming well-preserved ancient city located on the banks of the river Weser. Its historical city centre is characterised by medieval narrow streets, Gothic façades and half-timbered houses. Start your tour at the Marktplatz, the market square, the very heart of this town. To its north-eastern side you will admire the majestic bricked City Hall which is a mixture of gothic and renaissance style and also a UNESCO World Heritage Site. Afterwards do not forget to go to see the old Gothic cathedral St Petri Dom.
Lüneburg
Lüneburg was another important member of the Hanseatic League. It lies just 30 miles south-east of Hamburg, in the state of Lower Saxony, and therefore represents the perfect half day trip with a rental car. Here you will also find a medieval city centre, with its market places, Am Sande and the former fish market Stintmarkt, the German Salt Museum and the water tower. But the real magic of this place is the fairy-tale setting it is embedded into: the Lüneburg Heath with its heather blossoms turning purple at the end of August. This area is preserved thanks to a national park with many trails, also for bikes, so that you can spend some time at close contact with the peaceful nature away from the busy metropolis.
Lübeck
The Hanseatic League was started here, in Lübeck, on the Baltic Sea shores. It is around one hour drive from Hamburg and is definitely a must-see. Its entire city centre has been declared a UNESCO World Heritage Site. Its symbol is the Holsten Gate, a remain of the city walls in Brick Gothic style. Scattered around the city you will find seven churches, well distinguishable by their towers that characterise the skyline. Among them a special mention has to go to the St Mary's Church, a Brick Gothic structure that was an example for many others on the Baltic shores. Lübeck is also known for its Marzipan (almond paste sweets), so please do not leave without having tasted some.
What to do in Hamburg
Hamburg is shaped by its bodies of water which play one of the central roles in the history and architecture of the city. Strolling around will be enchanting, especially during Christmas time. What particularly strikes about this city is its focus on culture and vitality: an harbour city with a very typical fish market; the warehouse area "Speicherstadt" that has now been largely renewed with luxury housings, museums, offices and the avant-garde building of the Elbephilarmonie; and the infamous "Reeperbahn", which recalls the red light district in Amsterdam.
Rathaus: A big and important city like Hamburg deserves an equally majestic City Hall. The Rathaus built in Neo-Renaissance style at the end of the 19th century, stands out next to the Stock Exchange (Börse) and counts 647 rooms. An inside tour is recommended to be able to admire the amazing painted ceiling in the Kaisersaal. From the Rathausmark take the street Mönckebergstraße and reach the St. Peter's Church with its brick Hansa style and high bell tower.


St. Pauli Fish Market: Set your alarm clock at 5 a.m., especially on Sunday morning, and rush to the St. Pauli Fischmarkt operating since 1703 to witness the fishermen shouting during auctions. Here you will also find fresh produce, meat and various articles such as pieces of clothing, like at any town market. This is also the perfect place to grab a snack or come for brunch.


Speicherstadt and Elbphilarmonie: One of the most characteristic parts of Hamburg is its "Speicherstadt", also known as "HafenCity", which is an ancient warehouse district dating back to the 19th century and marked by its brick buildings that served as storage for salt, coffee, tobacco, spices and much more. Since 2015 it has become a World Heritage Site. Spend some time to enjoy this are by quietly strolling around and will notice the long Köhlbrandbrücke and the silhouette of the concert hall Elbphilharmonie, called "Elphi" by the locals, where the Staatsoper Hamburg (Hamburg State Opera) performs. It was inaugurated in 2017 and was built on an existing storehouse with an addition of 20 glass storeys. The building does not only host three concert halls with astounding acoustics but also restaurants, a luxury hotel and expensive apartments.


Harbour Boat Tour: A fast yet very effective way to get an overview of this bustling harbour city is a boat tour. Here over 9,000 ships transit per year and there are loads of colourful containers stapled alongside the shore. We absolutely recommend you this experience.


Reeperbahn: In the famous neighbourhood of St. Pauli you will find Hamburg's red light district, the Reeperbahn. Do not leave it out of your city tour, because it is definitely one of the most characteristic must-sees. Loads of bars, restaurants, clubs and live music venues are going to entertain you in the best of the ways. During Christmas you will find and alternative adult-only Christmas, which is definitely a lot of fun.


Miniatur Wunderland: The Miniatur Wunderland is a theme park where you will find miniature models of many world attractions. The highlight in Hamburg is the largest model railway in the world. The visit will take around three hours and is the perfect past time for children.
---
Useful links