Car hire in Stuttgart – Gateway to the Black Forest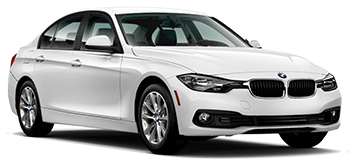 Located in the heart of south-west Germany, Stuttgart is a unique city with a fine array of first-class tourist attractions. It draws millions of visitors a year from all over the world thanks to its state-of-the-art museums, as well as some of the most historical and cultural landmarks in the country.
Although Stuttgart is known as one of Europe's car-making capitals, it is a sparse city spread over many hills and valleys, with a large number of forests, parks and even vineyards located well within its perimeter. It also features Germany's longest pedestrianised shopping street – Königstrasse - which is as much an attraction as any of its excellent museums.
Germany's sixth most populous city, Stuttgart lies in the picturesque Neckar Valley and is filled with wonderful reminders of the past. Capital of the affluent the Baden Württemberg region, it was once the seat of many kings whose palaces continue to enhance the visitor's experience, especially in the city centre where Schlossplatz (Palace Square) takes pride of place and exudes a true sense of the city's grandeur.
The world's first automobile was invented by Karl Benz in Stuttgart in 1886 and the city has retained its competitive edge to this day with factories and museums dedicated to the history and philosophy of car making here visitors can learn all about the inception and development of the Mercedes-Benz brand and marvel at the sleek designs on display at the high-tech Porsche Museum.
Besides being a fascinating place to visit, Stuttgart offers plenty of wonderful day-trip potential through the lush green countryside of the city's surroundings. For instance, Stuttgart sits at the northern edge of Baden-Württemberg's beautiful Black Forest region, which features many interesting places such as the lovely spa town of Baden-Baden in the Rhine River Valley.
Auto Europe provides high-quality car hire at the most competitive prices in more than 24,000 locations worldwide. With almost 70 years of experience, we are able to meet all your car hire needs, whether it's a bust sightseeing itinerary in and around Stuttgart or an extended road-trip around the enchanting Baden-Württemberg region. With Auto Europe you can rent your vehicle in the city centre, at the airport or pick it up from the central train station.
Founded in 1954, Auto Europe is a well-established car hire company offering dozens of convenient pick-up and drop-off points all over Germany, including Stuttgart. You can save extra cash by taking advantage of our special promotions with many of our most presitigious car rental suppliers, including Free Additional Drivers, GPS included, free winter tyres, etc.
You can book your car quickly and easily in just a few clicks using Auto Europe's state-of-the-art booking engine. Alternatvely you can speak to our award-winning rental specialists on +441233225114 who will get you the best deal for your forthcoming car hire in Stuttgart. Please visit our Stuttgart car hire reviews page to see the ratings and comments posted by some of our previous customers.
For more information on renting a vehicle in Stuttgart, click on the car hire related topics listed below:
---
Where to pick up a car hire in Stuttgart
By working with all the world's top car hire providers, Auto Europe can offer you a wide choice of locations in and around Stuttgart, meaning that you can pick up your vehicle in the heart of the city centre and start exploring the top attractions as soon as you arrive. Besides the many car hire companies operating at Stuttgart Airport, there are several conveniently-located suppliers' offices in other towns and cities in south-west Germany, most notably Munich, Nuremberg and Frankfurt.
To help you make the right choice, our state-of-the-art booking engine allows you to do an extensive search to find the best vehicle and the most suitable pick-up point for your trip. Once you've keyed in your dates, an interactive map will come up with all the available car hire locations in Stuttgart.
Stuttgart Airport
Built in 1939 to replace Böblingen Airport (the city's original air transportation facility), Stuttgart Airport was greatly expanded after World War II before improvement works in later years extended the runway. Four modern terminals were built in the ensuing years with capacity for around 12 million annual passenger movements and today it operates as one of the busiest air transportation hubs in Germany serving dozens of key European cities like London (Heathrow and Gartiwck), Amsterdam, Vienna, Paris and Madrid. The airport has four terminals and you'll find that the majority of the main car hire companies have their offices in the Arrivals Hall of Terminal 3, so you'll be able to pick up your vehicle and be on your way not long after collecting your luggage.
Stuttgart Airport (STR)
Website: stuttgart-airport.com
Address: Flughafenstraße 32, 70629 Stuttgart, Germany
Telephone: +49 711 9480
Stuttgart Train Station
Located at the end of the long, pedestrianised Königstraße, Stuttgart Central Station (Stuttgart Hauptbahnhof) is the city's principal railway hub. Recognisable for its 12-storey tower with a rotating Mercedes-Benz insignia on top, the station is an architectural landmark that was first built over one hundred years ago. Today it caters for more than 200,000 passengers every day travelling on some 420 regional trains and around 160 long-distance trains to places as far and wide as Berlin, Hamburg, Frankfurt and Munich. You'll find the main car hire desks are mostly situated on the station premises with pick and drop-of points conveniently located close by.
Stuttgart Train Station
Website: bahnhof.de
Address: Stuttgart Hbf, Arnulf-Klett-Platz 2, 70173 Stuttgart
Telephone: +49 711 20921055
---
Book with the best car hire suppliers in Stuttgart
Auto Europe is a global car rental company that offers a wide variety of pick-up/drop-off points in more than 180 popular destinations all over the world. Thanks to our many years of experience dealing with all the top international and local car rental companies, we pride ourselveson being able to offer you the best service and lowest rates.
Should you require additional information about the car hire companies we work with or their policies, for example out of office pick up or questions regarding age restrictions, our car rental specialists are just a phone call or e-mail away and happy to assist you.
---
Frequently asked questions about renting a car in Stuttgart
This section features the most frequent questions asked by people booking a car hire in Stuttgart. Scroll down for important tips relating to a wide range of essential car hire topics, such as credit cards, coverage, tolls, traffic and much more. If you need any more information, please call our reservations team on +44 123 3225 114 and they will be happy to help you with your reservation and assist you with your travel itinerary.
---
Yes. You will need to present a credit card in the main driver's name when you arrive to pick up your car rental in Stuttgart. The local car hire will place a hold on the credit card and this deductible amount will be refunded once the vehicle has been returned in the same condition it was in when it left the station. For this reason, debit cards are almost always refused at the time of pick-up, so it's important to carry a major credit card such as Mastercard, Visa, Diners and American Express with enough credit to cover the costs of any unseen circumstances that might occur on the road. Please note that some car rental providers will ask for two credit cards for cars in the luxury category, most notably high-end performance cars.
All the information you need regarding credit cards is instantly accessible at the time of making a search through the Auto Europe booking engine. Once you have selected your dates and preferred supplier, simply click on the blue and white info icon (i) where you'll find all the necessary info regarding which cards are accepted, etc.
For more information, please consult our dedicated blog post to read all about the six most important things to know about credit cards and deposits before arriving to pick up your Auto Europe car hire in Stuttgart.
All the rates quoted on the Auto Europe website for car hire in Stuttgart include the legally-required level of coverage, which always includes Collision Damage Waiver (CDW) with or without excess (depending on the supplier). It should be noted that standard CDW never covers any damage to tyres, glass, wing mirrors, under-carriage, interior, roof, engine, locks and loss of keys. Our car rental prices also include Theft Protection (TP), either with or without excess, which again largely depends on the local company you have booked with.
For a little extra money, it's well worth purchasing our popular Full Protection product which is excellent value for money and will cover you against any damage to glass, the vehicle's wheels, roof, under-carriage, towing-fees, loss of key, mis-fuelling and any administration costs incurred during the rental period. The cost of this package depends on the car category, supplier, location and how many days you have booked.
All the information relating to coverage and how much it will cost (including CDW, theft protection and liability, etc.) can be sourced quickly and easily through the Auto Europe booking engine. Just make a selection of your travel dates, vehicle and supplier and you'll get access to the coverage details by clicking on the blue and white info icon (i) after making a search. The same information will be sent to you once your reservation has been confirmed.
Some local suppliers might try to sell you more coverage when you arrive to pick up your vehicle, but you are not obliged to purchase it, especially if you have already acquired Auto Europe's excellent Full Protection product. The kind of coverage they might offer you normally includes (but is not restricted to) PAI (Personal Accident Insurance), PEC (Personal Effects Coverage), Super CDW, Seguro Relax Insurance, Road Assistance etc, but please be aware that Auto Europe cannot refund you for any of this kind of insurance, even if the purchase is ultimatey deemed to be unnecessary during your rental.
For more tips and advice regarding the kind of coverage you might need during your trip to Stuttgart, please consult our blog post highlighting all the key points to remember about car hire coverage. And if something were to happen on the road and you need to make a claim, it's worth taking a look at our Making a Claim Information Page so that the process is completed as soon as possible.
Furthermore, our rental specialists are always on hand to guide you through the procedure and/or help you decided which policy is best for your trip. Please call them on +44 123 3225 114 and they will be happy to provide you with all the information you need. Please also read our blog post on the subject, which provides a general overview of the types of car hire coverage available.
It's important to remember that Stuttgart is a very large city with a population of about five million people, so don't be surprised to encounter the occasional traffic jam, especially during the morning and evening rush-hours. Furthermore, the city is located in a valley and accessed by single- and double-lane tunnels, which means that there's often a high volume of traffic entering and leaving the inner city at the same time, particularly during term time. In the school holidays and during peak summer, the roads of Stuttgart are quite empty and getting around and seeing the sights by car is generally a stress-free experience.
When in Stuttgart, you must drive on the right-hand side of the road.
All passengers must wear seat-belts in Stuttgart.
Mobile phones must not be used when driving. The only exception is a hands-free set.
Always have your driving licence and rental documents on you.
Driving under the influence of alcohol is considered a criminal offence
If involved in an accident, expect both you and the passengers to be tested for alcohol.
You may be stopped by police officers not wearing a uniform in unmarked cars.
Please take a look at our Germany driving guide for lots of useful information relating to getting around the country by car.
Stuttgart has many large car parks located in and around the city centre. For safe long-term parking, try Am Marienplatz (Marienplatz 8), Am Schlossplatz (Stauffenbergstrasse), Burgenlandzentrum (St. Pöltener Str. 29) and City Garage (Geschwister-Scholl-Strasse), all of which are located in easy reach of the main tourist attractions. For shopping at the pedestrianised Königstraße (the longest high street in Germany), it is best to park at the Parkhaus Rotebühlhof or Theodor-Heuss-Platz close by. Albeit restricted, on-street parking is possible in central Stuttgart at certain times of the day, with durations often limited to just one hour
Yes. There are two low-emission zones in Stuttgart. To enter these zones you will need to display an LEZ sticker on the car's windscreen. It applies to all diesel vehicles, as well as petrol vehicles without a closed loop catalytic converter. Proof of emissions standard is required in order to acquire this sticker, so make sure you check this with your car hire supplier prior to leaving the pick-up point. It is part of the German government's plan to improve air quality by restricting access to certain parts of the city. Please note that the penalty for not having a valid emissions sticker when entering certain inner city areas is extremely high. Once the sticker is placed on the windscreen you will also be able to drive through the low-emission zones of other German cities should you decide to visit them.
Yes. Whenever you rent a car in Stuttgart during winter you'll need to be aware of the winter tyre regulations that apply in most parts of the country, especially in mountainous areas. Winter tyres are made from a different rubber compound so that they won't harden in cold weather, thus enabling them to provide additional grip on the road which in turn makes the journey safer for the driver and their passengers. These special tyres are also effective in wet, frozen and snowy conditions and offer better handling on corners with reduced stopping distances at traffic lights, crossings, etc.
You'll also need to check that your vehicle is fitted with snow chains, which are also compulsory when driving on certain roads in Germany in the winter months, particularly in sub-zero temperatures. The use of snow chains is a matter of importance in Stuttgart and other parts of the country, so please make sure that your vehicle has them before you depart from the car hire station because you will certainly need them when the roads are covered in snow or ice and the road signs indicate that they must be used.
The roads of southern Germany that border with Austria and Switzerland (close to where Stuttgart is located) can become very icy during the skiing season which means that snow tyres/chains and other types of winter driving equipment will be mandatory if you travel in these areas. It's well worth making sure that request these items of equipment prior to departing for your destination and be certain to check that your vehicle is fitted with them on arrival.
Auto Europe has special offers for people booking a car hire in Stuttgart and other parts of Germany during winter. When making a search, please look out for the 'Winter Tyres Included' message in order to save even more money on your trip. Check out the info in our free winter tyres section so that you know what you're looking for when booking your next car rental.
---
Stuttgart Travel Guide
With dozens of top attractions and an abundance of parks and gardens dotted around the city centre, Stuttgart is one of Germany's most appealing tourist destinations. First-time visitors normally head straight for Schlossplatz (Palace Square), the largest square in Stuttgart and located right in the middle of the Mitte in front of the Neues Schloss. After that, they normally visit the two famous automobile museums showcasing the history and development of Mercedes-Benz and Porsche cars.
Best day trips with my car rental in Stuttgart
One of the hightlights of visiting the enchanting Baden-Württemberg region is having the chance to rent a car in Stuttgart and head off into the surrounding countryside to visit vineyards and drive through a succession of charming little villages that don't seem to have changed much since the Middle Ages! The city is even more appealing for the fact that it lies within 200 kilometres of three of the most fascinating cities in the whole of Germany, namely Munich, Nuremberg and Frankfurt, each with its own vast selection of first-rate attractions.
For clients wishing to pick up their car hire in Stuttgart and drop it off somewhere else, why not take advantage of Auto Europe's one-way car hire special offers which provide plenty of flexibility and facilitate a much longer road-trip.
Black Forest
A short drive south-west of Stuttgart in the direction of the French border brings you to Germany's famed Black Forest region, an area blessed with mineral spas, many picturesque villages and some of the most enchanting scenery to be found anywhere in Europe. It is also associated with the Brothers Grimm stories, as well as being famous for the unique cuckoo clocks that have been produced there since the 1700s.
Hohenzollern Castle
Hill-top castles don't come any more impressive than Hohenzollern Castle, a former royal residence located less than an hour's drive south of Stuttgart. Visitors can enjy breathtaking views, tour the premises and marvel at the personal belongings of Frederick the Great. There's even a personal letter from the US President George Washington thanking a Hohenzollern descendant for his contribution during the American Revolutionary War.
Romantic Road
Germany's famous Romantische Str. (Romantic Road) runs close to the city, so visitors with a car hire in Stutttgart have the chance to drive along parts of this picturesque 350-kilometre-long route, passing through dense forests with breathtaking views of the mountains of Bavaria and Baden-Württemberg en route.
Dinkelsbühl
Located a short drive to the north-east of Stuttgart, the lovely little town of Dinkelsbühl provides visitors with a taste of the real Germany. With a history dating back to the early 13th century, it is one of the few remaining medieval walled towns in the country (most were destroyed in the war) and has many interesting features, including some old cobblestone streets and a magnificent Gothic church.
What to do in Stuttgart
Vibrant and affluent, Stuttgart is one of Germany's most impressive cities, particularly for tourists who are spoilt for choice when it comes to top-notch visitor attractions. Car enthusiasts have two of the world's best museums to experience, but to soak up some of the inner city's unique atmosphere there's no better place than Schlossplatz, very much the beating heart of downtown Stuttgart.
Schlossplatz: Surrounded by buildings dating from Stuttgart's royal past, Schlossplatz is a large and very impressive square that's as much the focus of attention in winter as it is in summer. Built in the Baroque style in the early 19th century, the Neues Schloss (New Palace) dominates one side of the square, while the imposing Jubilee Column in the centre commemorates King William I's twenty-years years of rule.


State Gallery: One of Germany's most visited museums, Stuttgart's amazing State Gallery (Staatsgalerie) is one of the finest art collections in Europe. Besides an excellent representation of German Renaissance art, it features the work of many Dutch and Italian masters from the 14th to 19th centuries, including Annibale Carracci's famous Corpse of Christ.


Mercedes-Benz Museum: Displaying over 1,500 exhibits across nine floors, you don't need to be a car enthusiast to enjoy the Mercedes-Benz Museum. The museum features more than 150 unique vehicles, including the world's first patented car and the earliest known motorcycle (a Daimler from 1885). Visitors can also take a tour of the company's nearby Untertürkheim engine factory.


Stuttgart Castle: Overlooking one side of Schlossplatz, Stuttgart's Altes Schloss (Old Castle) is another of the city's most important attractions. Most visitors go there to see the world-famous Württemberg Landesmuseum, which houses a fascinating collection of medieval art, musical instruments and clocks, along with the stunning Württemberg royal crown and crown jewels.


Killesberg Park: Just north of the city centre lies the enchanting Killesberg Park, a 123-acre expanse of lovely parkland offering visitors plenty of amusement for young and old alike. Its key feature is the 40-metre-high cone-shaped observation tower made of metal stairs spiralling upwards on steel cables. Don't miss the nostalgic narrow-gauge railway comprising both diesel and steam locomotives regularly winding a wonderful passage through the park.
---
Useful links