Car Hire in Cologne – Touring West Germany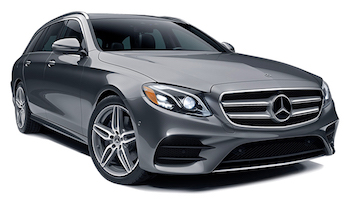 Combining the very best of old Europe with all the vibrance of a modern metropolis, Cologne is the dream destination for people seeking the perfect blend of history, culture, fine cuisine and easy accessibility to the surrounding Rhineland region. Described as the most fragrant of all the German cities - (eau de Cologne was invented there in 1709) - it is the fourth-largest place after Berlin, Hamburg and Munich but has preserved much of its provincial charm, particularly in and around the city centre. It's also located near the borders of Belgium, Luxembourg and the Netherlands, which offers lots of exciting road-trip potential for visitors who choose to rent a car in Cologne and explore the most western parts of Germany. Furthermore, its position between the beautiful cities of Bonn and Dusseldorf provides many pleasant day-trip opportunities within easy reach of the city.
Founded in 50 BC by the Romans, Cologne is one of the oldest places in Germany and there are many vestiges from that period still in evidence today, most notably the Praetorium and several parts of the original Roman city wall. Built on the banks of the Rhine (Europe's second-longest river), the city plays a leading role in the German contemporary and visual arts scene, which means that visitors will find dozens of trendy workshops and art galleries dotted all over the centre of town. It also has a pulsating night-life and one of the world's most popular beers, the famous Kölsch, which is traditionally served in a tall, thin glasses all over the city and the surrounding Rhine Valley region.
The city's other big draws are its landmark Gothic cathedral first built in the 13th century and today standing proud as one of Germany's most visited attractions, and the Museum Ludwig, arguably the greatest modern art collection of its kind in central Europe. The Wallraf-Richartz-Museum, likewise, is another must for art lovers due to its vast collection from the medieval period to the early 20th century. And no visitor can spend time in Cologne without a stroll through the inviting Belgian Quarter (Belgisches Viertel) where dozens of cafés, bars, restaurants and shops exist in the most delightful Art Nouveau buildings to be seen in any major European city. And Germany's best carnival takes place in Cologne in the run-up to Lent when lively parades and mega street parties jolt the city into life.
Besides running through the city, the Rhine (along with many of its tributaries) is also home to some of Europe's favuorite wine regions, most notably Rheingau, Rheinhessen and the ever-popular Mosel, and it's always a pleasure for visitors to tour the area and drop in on some of the vineyards unannounced to try and buy the various wines. The whole area is bursting with out-of-the-way sites offering a deeper understanding of Cologne's immense charm, such as the exquisite 18th-century palace of the Archbishop of Cologne in the picturesque town of Brühl, just 15 kilometres south of the city, and Altenberg Cathedral, one of the finest examples of Early Gothic architecture in the Rhineland.
Auto Europe offers the very best deals on car hire in Cologne, the Rhine Valley region and all other parts of Germany. To ensure your trip is a successful and enjoyable one, it's always a good idea to choose one of our preferred vehicle suppliers such as Avis, Budget, Europcar, Hertz, Sixt or Buchbinder who all have pick-up points conveniently located across the inner city, including Colgone Bonn Airport and the city's central train station (hauptbahnhof) located right next to the cathedral. There's no better opinion about our services in the city than those of the customers themselves, so please visit our Cologne car hire reviews page to see what they had to say about us. For more information or help with your booking, please call our rental specialists on +44 123 3225 114.
For more information on renting a vehicle in Cologne, click on the car hire related topics listed below;
---
Where to pick up a car hire in Cologne
Auto Europe is partnered with all the top local, national and international car hire providers to offer you the most competitive prices available through regular promotions backed up by our award-winning customer service. When booking your next car rental in Cologne, you'll be able to choose from an extensive fleet of different vehicles and select from a large number of convenient locations all over the city, including the airport, central train station and downtown.
Our secure online booking engine allows you to see all the available locations for your preferred supplier and dates. You can select the best pick-up office by simply conducting a search, and then clicking on the All Locations button to view every possible vehicle collection point in Cologne. An interactive map is also available, which lets you see exactly how far everything is from where you're staying. Additional filters are available that allow you to make a more detailed search based on car model, engine type, suppliers and much more. Please note that there is a minimum age requirement for young drivers looking to hire a car in Cologne and elsewhere in Germany.
Cologne Airport
Situated a short drive east of the city centre, Cologne Bonn Airport serves both cities and is a busy gateway to the western regions of Germany. With a history dating right back to before World War I, the airport today handles more than 12 million passenger movements every year, serving thirty major airlines operating to and from 130 different destinations. The airport is accessible by motorway from downtown Cologne and is very well connected by bus and both the U-Bahn and S-Bahn railway networks. Most of the major international car rental companies, such as Avis, Budget, Europcar, Sixt and Hertz, operate from Terminal 2 and can easily be found in the Arrivals Hall. Don't forget to have your driving licence, passport and hire contract ready before checking in.
Cologne Airport (CGN)
Website: Cologne Airport
Address: Cologne Bonn Airport, Kennedystraße, 51147 Cologne, Germany
Telephone: +49 (0)2203 40-4001/2
Cologne Train Station
Cologne Central Train (or Köln Hauptbahnhof as it is known locally) is a busy transport hub in the heart of the city centre, in very close proximity to Cologne's famous twin-spired cathedral. The station caters for a steady flow of railway traffic from all over Germany, including Nuremberg, Munich, Hamburg and Berlin. On-site facilties include popular fast-food outlets, several restaurants, supermarkets, souvenir shops and an excellent first-class lounge. Many of the most renowned car rental companies have their offices inside Cologne Hauptbahnhof, with some of the other leading suppliers to be found in the vicinity of the DB Travel Center. Make sure you have all the necessary documents with you before arriving to pick up your vehicle, most notably your passport, driving licence, credit card and Auto Europe booking voucher.
Cologne Train Station
Website: Cologne Train Station
Address: Trankgasse 11, Cologne, Germany 50667
Telephone: +49 30 586020930
---
Book with the best car hire suppliers in Cologne
Find the perfect car to match your travel budget through our simple-to-use and 100% secure online booking engine. Along with very competitive quotations, a large fleet of vehicles in which to choose from, regular special offers, top deals and our award-winning customer service, Auto Europe also provides fully-trained reservation agents to make your booking experience as stress-free as possible. When you hire a car in Cologne, you can rest assured that you're driving away with the best possible vehicle at the lowest price.
Through our strong working partnerships, we save you time and money when looking for the perfect rental car in Cologne. We provide quotes from popular and highly-trusted car hire suppliers, such as Alamo, Avis, Keddy, Hertz, Sixt and many more. When consdiering your car rental options, simply enter your required travel dates and all the available suppliers will appear in a couple of seconds. If you're looking to explore more of what western Germany has on offer, why not consider a one-way car hire which allows you to pick up your vehicle in Cologne and return it to a different location altogether – for example, Munich – for a small additional fee.
If you need more information about which car hire companies are available in Cologne or about their rental policies, please contact one of our reservation agents by phone or e-mail.
---
Frequently asked questions about renting a car in Cologne
For anyone looking at hiring a car in Cologne, we have put together the following answers to the most popular questions asked by customers who have previously benefitted from the best car rental deals in the city. If you have a question that is not covered here, please contact our trained reservation agents as soon as possible who can quickly provide you with local knowledge and the best advice.
---
Yes. Your credit card will be required when you arrive to pick up your car rental in Cologne. The reason for this is that the local vehicle supplier will need to place a hold on it for the value of the cover, which is promptly refunded once the car has been returned undamaged. Please note that most rental companies will refuse your debit card if you present it to them, so be sure to carry a major credit card such as Mastercard, Visa, Diners or American Express in the main driver's name with enough credit to cover the deposit.
If you're planning to hire a luxurious, high-powered car for your visit to Cologne, you might be asked for a second credit card (also in the name of the primary driver) because of the high cost of such vehicles.
All the info you need relating to credit cards, and which ones will be accepted when you arrive to pick up your car hire in Cologne, is clearly stated on the Auto Europe wesbite. Once you have selected your dates and preferred vehicle supplier, all you need to do is click on the blue and white info (i) icon in the car hire search results where you'll find all the relevant details in the Supplier Payment Policy Information section.
Please consult our dedicated page with the six of the most important things to know about credit cards and deposits for a quick overview on what to look out for when planning to drive in Cologne and elsewhere in Germany.
All our rates for car hire in Cologne include the minimum legally-required coverage and Collision Damage Waiver (CDW), either with or without excess (depending on the supplier). Please note that CDW never covers damage to tyres, windows, wing mirrors, under-carriage, roof, interior, engine, locks and keys. Auto Europe's prices also include Theft Protection (TP) with or without excess (depending on which car rental company you book with).
For total peace of mind, it's always best to pay a little more and purchase Auto Europe's popular Full Protection coverage, which offers excellent value for money and includes any damage to the vehicle's windows, wheels, roof, under-carriage, towing fees, loss of keys, mis-fuelling and admin costs during the rental period. Please note that the amount you pay for this policy will depend on the location, rental duration, car category and supplier.
All the information regarding prices and terms can be found by by clicking on the blue and white info (i) icon after making a search in the Auto Europe booking engine. The same info is also provided in the General Business Terms section.
Please be aware that the staff of the local car hire supplier might try and sell you additional coverage when you arrive to pick up your car hire in Cologne, which normally includes (but is not restricted to) PAI (Personal Accident Insurance), PEC (Personal Effects Coverage), Super CDW, Seguro Relax Insurance, Road Assistance etc. You are not obliged to purchase this insurance because our Full Protection coverage protects you against all these eventualities, plus we won't be able to refund any locally-purchased insurance charges or fees, even if they turn out to be surplus to requirements during your trip.
Please take a look at our special car hire coverage page for a general overview on what kinds of coverage policies are available to you, as well as our complete car hire coverage blog post.
Several motorways from all directions (a system known as the Cologne Beltway) encircle the city, including the A1, A3, A4, A57, A59, A555 and A559, whilemost of which lead directly into the city. In addition, Cologne is connected to several major Bundesstraße B roads, which makes exploring the western parts of Germany with a car rental in Cologne much easier. The city attracts a rather high volume of traffic, so make sure you allow for more time if exploring the city by car in the morning and evening rush-hours. Make sure you familiarise yourself with one-way streets and the main thoroughfares through the centre before driving in Cologne. Check out our guide to driving in Germany, which may also help you with general advice and information in Cologne and elsewhere throughout the country.
Like any large city, on-street parking in Cologne can be quite a challenge on week days during office hours, although there are several large car parks located in and around the city centre, such as Parkhaus Am Dom (Hackenberg-Platz 2), Parkhaus Gross Sankt Martin (Große Neugasse 4), Contipark Philharmonie (Bischofsgartenstraße 1) and Parkhaus Hohe Strasse (Marspfortengasse 10), where you can park safely and securely for as long as you need to. Please remember that Cologne has a low emission zone where access is extremely limited and parking is seriously restricted. We recommend using one of the 150-plus Park and Ride (P+R) facilities with more than 20,000 car parking spaces situated all over the town to avoid the emission zone and steer clear of traffic jams. This means you can park your car at one of Cologne's P+R car parks and comfortably travel downtown on a bus, train or tram.
Yes. In Cologne, only vehicles bearing a green environmental sticker (Emission Group 4) can enter the city's Low Emission Zone. This applies not only to cars lacking a sticker but also to vehicles bearing only a red or yellow environmental sticker. Under certain conditions, the local authorities might, upon request, make an exception if you enter the zone without the appropriate sticker or bearing only a red one. Check with your car hire supplier for details.
Yes. If your winter travel plans include booking a car hire in Cologne, you'll find that the use of winter tyres is compulsory in certain parts of the region, particularly in the more mountainous areas. You'll also need to check that your vehicle is fitted with snow chains, which are also compulsory when driving on certain roads in some parts of Germany where temperatures often drop to below zero. Please note that failure to comply with this important piece of car rental legislation can result in a hefty fine. Check out our winter driving equipment page for more details. When making a search using the Auto Europe booking engine, you'll find that some of our suppliers are included in our free winter tyres promotion, which means you'll be able to save even more money on your next car hire in Cologne when making your reservation.
---
Cologne Travel Guide
Besides being the largest city on the Rhine, Cologne is also one of the region's most interesting. It's a place where tradition mixes seamlessly with the contemporary, especially in the elegance of its boutiques, sophistication of its many refined restaurants and the cool modernity of its bars where the world-famous Kölsch beer is served. It's worth knowing that with Auto Europe you can easily share the driving whilst saving money by taking advantage of our free additional driver offers when exploring the area by car.
Best day trips with my car rental in Cologne
Cologne is the perfect base from which to explore Rhineland and the rest of west Germany. The banks of the Rhine rive are lined by magnificent castles, verdant vineyards and picture-book villages, giving visitors plenty of variety when they choose to rent a car in Cologne and explore the surrounding areas at their own pace. Please check out our popular Motorway Road-trip guide for more excellent ideas when planning your Cologne driving itinerary.
Bonn
Situated just 30 km south of Cologne on the A555 autobahn, Germany's former capital offers visitors the perfect day-trip. The city's key attractions include the 11th-century Bonn Cathedral, one of the finest Romanesque churches in Europe. Don't miss the House of the History of the Federal Republic of Germany, a fascinating museum that covers the years from the end of World War II to the fall of the Iron Curtain and reunification of Germany.
Dusseldorf
A centre for art and fashion, the magnificent city of Dusseldorf lies less than an hour's drive north of Cologne on the A57 autobahn. Head for Königsallee (King's Avenue) to soak up the city's vibrant atmosphere before dining al fresco along the central canal during the summmer months. There are several important cultural attractions to visit in Dusseldorf, most notably the Museum of Art (Museum Kunstpalast) which displays rare artwork dating from the 3rd century BC right up to the present day.
Wiesbaden
European spa towns don't get any more picturesque than Wiesbaden, home to numerous natural springs, thermal baths and saunas. An easy two-hour drive south-east of Colgone straight down the A3 autobahn, the town also has plenty of architectural interest, such as the magnificent Biebrich Schloss, a beautiful Baroque edifice built in the late-17th century.
Braubach
An hour and a half's drive south-east of Cologne on the A3 autobahn brings you to Braubach, a picturesque town located in the heart of the UNESCO World Heritage-protected part of the Rhine Valley. Famous for its maze of cobblestone streets and atmospheric alleyways lined with medieval half-timbered houses, the town's showpiece is Schloss Marksburg, an old castle first built in 1117.
Aachen
Equally accessible from the centre of Cologne is the charming spa city of Aachen, about an hour's drive due west on the A4 autobahn. There you'll find one of Europe's most impressive cathedrals which was founded around 800 AD featuring a treasury packed with important medieval artifacts, including the shrine of Charlemagne who was buried there in 814 AD. The city is also famous for its 14th-century City Hall which lies between two lovely squares - Markt and Katschhof.
What to do in Cologne
Along with the city's iconic cathedral, there are a dozen Romanesque churches to discover in Cologne, each with its own unique history and architectural features. You can spend an entire day exploring the Belgisches Viertel (Belgian Quarter), a trendy neighbourhood buzzing with bistros, cafés, restaurants and lively bars selling the famous Kölsch beer. And you'll be spoilt for choice if it's first-class musems you're looking for; Cologne has some of Europe's very best, right in the heart of the city centre, namely the Wallraf-Richartz Museum, Ludwig Museum, Roman-Germanic Museum and the ever-popular Schokoladenmuseum (Chocolate Museum).
Cologne Cathedral: Cologne's magnificent cathedral (the Kölner Dom) is not only the city's most striking landmark but a building of immense historical importance. Founded in 1248, it is the tallest twin-spired church in the world, the second tallest church in Europe (after Ulm Minster, also in Germany) and the third-tallest church in the entire world. Classified by UNESCO as a World Heritage Site in 1996, its interior is astonishing and features many rare pieces of religious treasure, such as the Shrine of the Three Kings, which is believed to contain the remains of the Three Wise Men who followed the star to Bethlehem at the time of Christ's birth.


Historic Quarter: Located in the heart of Cologne's city centre (Innenstadt) is the Old Town (Altstadt), a maze of narrow cobblestone lanes and alleyways lined with family-run boutiques, art galleries, cosy cafés and backstreet restaurants. The area also offers visitors the chance to walk along the banks of the Rhine before exploring the city's Archaeological Zone, which is home to several ancient ruins and historic artifacts.


Wallraf-Richartz Museum: One of the world's most important art collections exists within the walls of the Wallraf-Richartz Museum, located in the city centre. Covering more than 700 years of art history, it houses some of the greatest masterpieces of European art, most notably Stefan Lochner's Madonna of the Rose Bower, arguably the museum's most famous piece. Other highlights include works by the Baroque masters ranging from Rubens and Rembrandt to Murillo and Boucher, the German Romantics, French Realism and Impressionism.


NS Documentation Centre: The NS Documentation Centre of the City of Cologne (NS-Dokumentationszentrum der Stadt Köln) stands as an important memorial to the National Socialist (Nazi) horrors up to and during World War II, with a special focus on the citizens of Cologne. Known simply as NSDOK, this thought-provoking museum and research centre is housed in the same building where prisoners were held by the Gestapo, the basement cells of which still feature the desperate messages of prisoners scratched into the walls.


Chocolate Museum: Those with a sweet tooth won't be able to resist a visit to the Schokoladenmuseum (Chocolate Museum) which portrays the entire chocolate-making process from bean preparation to the finished product. The museum also includes interactive displays, collections of antique and very rare chocolate boxes and wrappers, and free samples from the amazing chocolate fountain. You can even design your own chocolate bar to take home with you!


Roman-Germanic Museum: Visitors to the cathedral can also enjoy the excellent Roman-Germanic Museum (Römisch-Germanisches Museum) a short walk away, which offers an insight into Cologne's archaeological heritage from the Paleolithic period to the early Middle Ages. Don't miss the Dionysus Mosaic dating from 2 AD, nor the 15-metre-high funerary monument of Poblicius built in 1 AD.
---
Useful links