Renault Eurodrive Leasing Program
For those in the UK who are considering a long-term car hire during their European travels - the Renault Eurodrive buy back program provided by Auto Europe is the ideal solution. With great offers, the Renault Leasing Program will save you money in comparison with traditional long-term car hire.

If you're looking for a vehicle hire for 21 days or more, this program is the perfect choice. Not only will you save money, but enjoy the benefits of a short-term lease. The following information will highlight just why you should consider leasing a brand new Renault during your next trip.
2022 Renault Special Offer
Lease a Brand New Vehicle
Free cancelation
50% OFF delivery & collection fees outside of France
Promo is valid for bookings with collection in 2022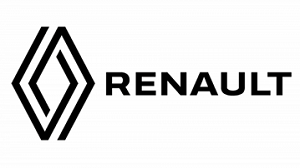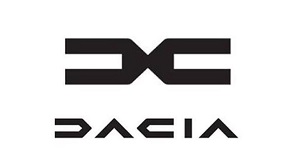 Due to Brexit, car leasing clients are not allowed to drive their vehicle into the UK.
Why Lease a Car in Europe with Renault?
When you hire a car with Renault, you'll save money during your next trip in Europe, whilst driving a brand new vehicle. The process is easy and affordable, with plenty of benefits such as; a new vehicle, a variety of locations and a full-inclusive zero deductible cover, to name but a few. The following are only a handful of reasons to consider a Eurodrive:
New vehicle - Benefit from being the very first person to drive your Renault car! With a choice of all the latest models
Affordable rates - All the Eurodrive rates are free from tax and all inclusive - meaning no young driver fee, no additional driver fees or additional insurance charges
Fully-inclusive cover - All the Eurodrive rates come with 24-hour roadside assistance, including zero deductible insurance with cover for loss of keys, personal belongings and misfueling
Freedom of travel - Go where you want and when you want with the freedom to drive at your own leisure, without restrictions to more than 40 European countries*.
How to Book a Renault Car through Auto Europe
To qualify for the Renault Lease you'll need to:
Be a resident of the United Kingdom.
Be 18 years of age with a clean driver's licence.
Be considering hiring a car for a minimum duration of 21 days.
Those who qualify can benefit from great deals on our Renault Eurodrive Program. To book, simply use our secure online booking engine or call one of our reservation agents on +44 123 3225 114 - and start saving today.
*You may drive your Renault Eurodrive vehicle in the following countries:
Andorra, Austria, Belgium, Bosnia, Bulgaria, Croatia, Czech Republic, Denmark, England, Estonia, Finland, France, Germany, Gibraltar, Great Britain, Greece, Holland, Hungary, Iceland, Ireland, Italy, Latvia, Liechtenstein, Lithuania, Luxemburg, Macedonia, Malta, Monaco, Montenegro, Norway, Netherlands, Poland, Portugal, Romania, Serbia, Slovakia, Slovenia, Spain, Sweden, Switzerland, San Marino and Vatican City.