European Car Leasing Locations

Through our leasing partners, Auto Europe offers a cheaper form of hiring a car within Europe. For those looking for a long-term rental, but with short-term conditions, we have inexpensive options available for those willing to lease a vehicle for a minimum of 21 days. With brand new cars on offer from numerous European trusted manufacturers, such as: Renault, Citroën, DS Automobiles and Peugeot – you're sure to find the right vehicle to lease. All leases offer exceptional benefits, especially in comparison with traditional long-term car hire. The guaranteed car make and model will be delivered straight to your chosen European pick-up location, and you'll also benefit from the following perks:
All Inclusive Car Insurance Coverage, including Theft and Third Party Liability.
Unlimited mileage – travel as far as you want.
Full Factory Vehicle Warranty.
Free Additional Driver – share the joy of driving a brand new car with family.
24/7 Roadside Assistance – should the unexpected happen.
No Young Driver Fee – minimum age of 18 to lease a vehicle.
Through numerous years, Auto Europe has partnered and built a strong working relationship with some of Europe's best known car manufacturers. Peugeot, Renault, DS Automobiles and Citroën provide exceptional high quality vehicles, but without the extortionate costs involved with hiring a luxury car. However, for you to be eligible for our leasing programs, you must be a resident outside of the European Union (EU), or an EU Citizen who resides outside of the EU block.
Due to Brexit, leased vehicles cannot enter the United Kingdom.
Select your Perfect European Car Lease Location
Through our leasing partners, we provide twenty-seven locations across Europe in which you can collect your vehicle. Spread over eight countries, all locations comprise of Renault, Citroën, DS Automobile and Peugeot car leasing vehicles. The following map provides detailed information of each available collection point within Europe. For your convenience, all locations are within some of Europe's most popular airports.
Inside France
Bordeaux
Brest
Calais
Geneva
Lyon
Marseille
Montpellier
Mulhouse
Nantes
Nice
Pau
Strasbourg
Toulouse

Paris Locations:
Porte De Saint-Cloud - Town
Charles de Gaulle - Airport
Orly - Airport
Outside France
Amsterdam
Barcelona
Brussels
Frankfurt
Lisbon
Madrid
Milan
Munich
Porto
Rome
Santiago de Compostela
Vigo
---
Your European Vehicle Leasing Options
With over twenty types of Renault, Citroën, DS Automobiles and Peugeot cars to choose from within Europe, all of which come with full warranty. With brand new cars, all Auto Europe vehicle leasing programs are designed to save you money in comparison with traditional long-term car hire.
Citroën Car-2-Europe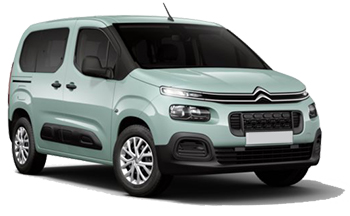 The Citroën vehicle fleet is comprised of cars ranging from small economical vehicles to larger family sized cars. No matter what – we have the right sized car for you.
Available Models for Lease:
Citroën C3, Citroën C3 Aircross, Citroën C4 Cactus Cool, Citroën C5 Aircross, Citroën C4 Space Tourer, Citroën Grand C4 Space Tourer, Citroën Berlingo, Citroën Space Tourer
Discover all your options on our
Citroën Leasing Fleet Guide
.
DS Automobiles Car-2-Europe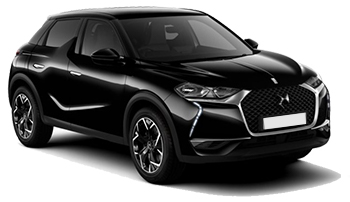 The DS Automobile vehicle fleet is comprised from its 2020 car range. Providing smaller fuel-economical cars, DS Automobile models are perfect for European roads.
Available Models for to Lease:
DS3 Crossback, DS7 Crossback, DS7 Crossback Hybrid
Find out more about our
temporary transit options with DS Automobiles
.
Peugeot Car-2-Europe
The European Peugeot vehicle range is comprised of vehicles that successfully merge functionality with great design. With a wide range of vehicles sizes to choose from, you'll no doubt find the ideal Peugeot vehicle to lease.
Available Models to Lease:
Peugeot 208, Peugeot 2008, Peugeot 308, Peugeot 308SW, Peugeot 3008, Peugeot 5008, Peugeot 508, Peugeot 508SW, Peugeot Rifter, Peugeot Traveller
Discover your full list of options with our
Peugeot Leasing Fleet Guide
.