Peugeot Fleet Guide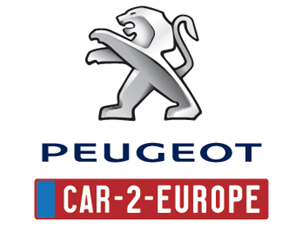 Explore everything that Europe has to offer with a brand new Peugeot vehicle. The Peugeot leasing program allows you to lease a vehicle tax-free if you are planning a stay of more than 21 days. With all the conditions of a short-term rental, the Peugeot leasing program comes with many more additional benefits. The Peugeot fleet comprises of the latest model cars, with the latest mod-cons included for added comfort and safety. So whether you prefer to drive away an SUV, sedan, wagon, compact or a mini car - we'll have the right vehicle for your needs.
---
Selecting the following links will provide a detailed vehicle specification:
| | | |
| --- | --- | --- |
| Peugeot 208 | Peugeot 308 | Peugeot 308 SW |
| Peugeot 2008 | Peugeot 3008 | Peugeot 5008 |
| Peugeot 508 | Peugeot 508 SW | Peugeot Rifter |
Reasons to opt for a Peugeot whilst visiting Europe?
Peugeot is renowned as one of the safest and most reliable manufactures in Europe. With a long-standing history, Peugeot is a trusted vehicle brand and the perfect solution for your European visit.

By leasing a Peugeot vehicle you will have total freedom and flexibility during your stay in Europe. Therefore, if you need a family vehicle to tour the magical Bordeaux wine region, or a larger vehicle for added comfort, the Peugeot fleet has a car for every need.

Leasing a brand new car - straight from the factory, means that you'll not only have total peace-of-mind, but can drive away in total confidence to enjoy the European continent. After all, no one wants the unexpected car trouble or to have to call roadside assistance - with a new vehicle the chance of this happening is significantly reduced.

All the Peugeot cars have exceptional fuel-economy with the latest engine technology to reduce emissions and keep refueling costs down. Saving on fuel and benefiting from our low daily rental rates, means that your money will stretch further during your trip to Europe - allowing you to enjoy eating out more often, or visiting more tourist attractions.

The Peugeot Car2Europe program (previously the Peugeot Open Europe program) provides tax free breaks, 24/7 roadside assistance, free GPS and Additional Drivers and much more. Vehicles come with the latest gadgets and mod-cons for on-road security and safety. If you have any questions or would like to place your booking, call our reservation team on +44 123 3225 114
As a result of Brexit, cars can no longer be taken into the UK.