Campervan hire in Denver
Resting around 1 mile above sea level gives Denver the affectionate name of the "Mile High City", but in other circles it's also known as the "Wall Street of the West". However you wish to name it, Denver is an exceptional American city to visit whilst holidaying in the USA. Its pristine location, beauty and appeal are a testament to why it is currently one of America's fastest growing cities. Denver is the capital city of Colorado State and can be found nestled in the South Platte River Valley.
Initially founded in 1858 during the gold rush as Montana City, Denver has an estimated population of slightly over 700,000. There are currently 78 neighbourhoods, all with unique characteristics and charms. For example, one neighbourhood might encompass skyscrapers, whilst another might have 19th century to more recent developments. With a motorhome hire in Denver you will have the freedom to explore these suburbs and much more.
If you are interested in hiring a campervan for your holiday in Denver, then look to Auto Europe. With our great motorhome deals and large fleet to choose from, you're sure to find the right offer for you. You can either contact our motorhome specialists or use our secure online booking engine. Our team will answer any questions you may have, help you choose a campervan and plan your holiday. Call +49 89 4120 7298 to place your booking.
Campsites in and around Denver
Numerous local campsites are located in and around the city of Denver, making exploring the city exceptionally simple. Campsites, or RV Parks, as it's called in the USA, are not only well located but also cheaper than staying at a conventional hotel. Many parks have even a greater variety of facilities and amenities on offer in comparison to some hotels. Collect your campervan hire in Denver at one of the many locations and book your stay in one of the following recommended campsites. You'll find each park well located and full of things to do. From hiking to fishing and heated swimming pools – these are our favourite campsites.
| | |
| --- | --- |
| Denver Meadows RV Park | Not far from the heart of Denver city you'll come across Denver Meadows RV Park. This perfectly situated campsite will allow you to easily visit Denver to experience all its charms. At your disposal you'll have water, electrical and sewer facilities, together with restrooms, showers and laundry areas. The park only accepts motorhomes dated from 1995 onwards and is pet friendly. Please note that some dog breeds are banned, so check with the park beforehand. |
| Dakota Ridge RV Park | With 141 plots open all-year round, a club house with a fitness area, pool room and even a heated swimming pool with hot tub, a stay in the Dakota Ridge RV Park can be as good as a stay in any local hotel. The campsite has propane for sale and a daily waste collection service. In addition you'll also have access to a games and book library. The park's location nestled between the mountains and the city of Denver make it both the perfect place to unwind or to visit the city. |
| Clear Creek RV Park | Located near the river and surrounded by scenic views, you'll come across a campsite that is ideally position for visiting Denver and enjoying the local outdoors. From this RV campsite you'll be able to hike, go cycling, kayaking, fishing and plenty more. The campsite is open all year round, has showers, a local playground and community centre, laundry facilities and plots alongside the river. Free Wi-Fi is also available throughout the site. |
| Prospect RV Park | Conveniently located adjacent to a bus route into Denver city, Prospect RV Park has all the amenities you'd expect from a modern US campsite. With 70 pitches, fully serviced, the campsite also has laundry, shower and bathroom facilities. Free Wi-Fi is available through the park, although with restrictions. A waste disposal facility is also available and pet friendly areas. The site is perfectly located for those wishing to do hiking, fishing and general outdoor activities. |
| Flying Saucer RV Park | In Metropolitan Denver this campsite has acres of riverside plots to occupy with your motorhome. Locally you can go hiking, cycling and even undertake various water activities. The RV Park is 5 minutes from the light rail, making it close enough for you to head into Denver city. Onsite you'll find showers and laundry facilities. The camp is open all year round and provides free Wi-Fi throughout. Pet dogs are allowed but subject to conditions. |
Available Campervans in Denver
We have a large selection of campervans for hire in Denver. These are our top motorhome rentals for the area, but if you do not see anything that suits, you can view all the available campervans through our secure online booking engine. The T17 Truck Camper can accommodate up to 3 people comfortably on one double bed and one single bed. A kitchen, shower, toilet, heater and air-con are also included as standard. Our Britz motorhome can sleep up to 4 people on two double beds. It also has a kitchen, toilet, shower, including heater and air-con. The Class A campervan is up to 32 feet long, meaning it can accommodate up to 6 people comfortably on two double beds and two single beds - with a kitchen, shower and toilet as standard, this motorhome also has a rear-view camera to make parking easier. Water and waste tanks are included, along with heating and air-con. Lastly, we have the C30 Large Motorhome – sleeping up to 7 people is what this campervan does best. With ample room, inside you'll find a kitchen, toilet, shower, three double beds and one single bed.
T17 Truck Camper

Sleeps: 3 pax
Category: Truck Camper
Length: 16 Feet
Transmission: Automatic
Power Source: Petrol

Britz 23-28ft 4-Berth

Sleeps: 4 pax
Category: Motorhome Class C
Length: 23 - 28 Feet
Transmission: Automatic
Power Source: Petrol

Class A 30-35ft - U

Sleeps: 6 pax
Category: Motorhome Class A
Length: 30 - 32 Feet
Transmission: Automatic
Power Source: Petrol

C30 Large

Sleeps: 7 pax
Category: Class C
Length: 30 Feet
Transmission: Automatic
Power Source: Petrol
More information about Denver
There are lots of interesting facts about Denver and even much more to do whilst visiting. Denver is named after General James W. Denver, the 5th Governor of Kansas. There is an estimated 45,000 feet of tunnels underneath the city waiting to be explored. In 1976 Denver was awarded the Winter Olympics but due to local discontentment in regards to the financial costs, Denver withdrew from hosting it. Opting for a campervan hire in Denver will allow you to comfortably travel all over the city and Colorado state with ease. Stay in fabulous campsites, many of which are cheaper and even quite centralised in comparison to local hotels.
Denver as a vibrant state capital has plenty of cafes, restaurants, bars and clubs to keep you amused. Visit the museum of Kirkland, the Molly Brown House or spend a day in the Denver Zoo. The Rocky Mountains aren't too far away either. Take to the surrounding national parks and enjoy some great escapism with your motorhome. Within the city you can relax in Sloan's Lake Park, the memorial park or take a stroll and enjoy local street art and wall murals. Whatever you end up doing, we're sure you'll enjoy every second of this magical place.
---
Motorhome Hire Reviews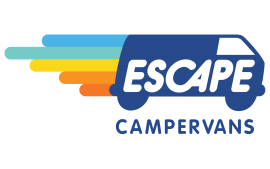 Cornelis with Escape Campervans
09 October 2019
Auto Europe's rating

Supplier' rating

" Good quality van,good service when our refrigerator broke down,lots of positive remarks from other campers about our colourfull van."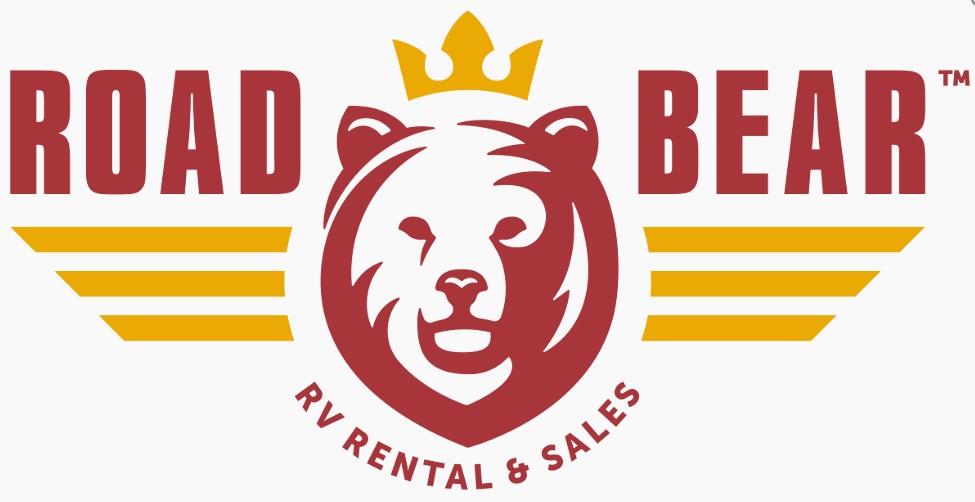 Sigmar with Road Bear
06 Sep 2018


Auto Europe's rating


Supplier's rating

"The booking experience with Auto Europe felt a bit strange at first, with no immediate confirmation and then various stages of being invoiced. However, in the end everything worked out to our satisfaction, and next time we will know better how the procedure works. The rental company Road Bear provided a reliable RV and excellent service, no incident occurred over the 1,800-mile trip and we enjoyed a great vacation. We are actually thinking about another trip next year and will be happy to book again here."