Campervan hire in Luxembourg
Perceived as one of the best countries for living, Luxembourg has also become one of the most popular travel destinations in Europe. Because living is so good in there, holidaymakers flock to this tiny country to see what makes this part of Europe so special.
It is one of the smallest self-governing countries in Europe and plays an important role in its history and economy. Luxembourg is one of the founding member countries of the European Union and is the seat several EU institutions, including the highest judicial authority, the European Court of Justice. This small country will enchant you with a fairy-tale like scenery, wooded hills, charming villages and stunning medieval castles.
Auto Europe is your number one travel partner for campervan hire in Luxembourg. Give us a call on +49 89 412 072 98 and have one of our rental specialists find the best deal for you. Let us help you organise your Luxembourg motorhome holiday.
Travelling in Luxembourg
Tour the country with a home on wheels, so that you always have a place where to lay your head. Focus on sightseeing and exploring this small country with a sense of freedom only a motorhome hire in Luxembourg can offer you.
Visit the capital city of Luxembourg and do not miss Chemin de la Corniche, known as 'the most beautiful balcony in Europe'. Luxembourg City Old Quarters and Fortifications have been listed as a UNESCO historic site. Stroll along the promenade, which winds its way over the 17th-century city wall, overlooking the river canyon with pretty gardens and cosy cafes.
Go on a countryside trip and drive your motorhome to the Moselle valley. This relatively small wine region attracts visitors with locally produced vintage wine and the picturesque countryside, where the Moselle banks are lined with vineyards and quaint villages.
For more adventurous spirits, we recommend a trip to Mullerthal region, also known as Little Switzerland. The region is located in east Luxembourg and is famous for the thick forests, caves, rocks and numerous streams and waterfalls - perfect for a little hiking escapade.
Travel to Other Countries and One-ways
The Grand Duchy of Luxembourg is a landlocked country in Western Europe. It borders Belgium to the west and north, Germany to the east and France to the south. The capital, Luxembourg, together with Brussels and Strasbourg, is one of the three official capitals of the European Union. Luxembourg people, culture and locally spoken languages are closely-knit to its neighbours. Due to Luxembourg unique location and because the country is quite small, you should take the opportunity to explore the neighbouring countries.
There is a variety of motorhome rental possibilities. You can rent your motorhome in Germany, travel to Luxembourg and either drop it off in there, or you can travel back to Germany and save on one-way fees. Naturally, you may also pick up a campervan in the Netherlands, Belgium or France, if you like. Contact us to find you the best rental vehicle and help you arrange your trip to Luxembourg.
---
Top Campervan Destinations in Luxembourg
---
Suppliers
Our exclusive motorhome supplier in Luxembourg is Anywhere Campers. With years of experience, this international company offers ultra-modern, comfortable and well-maintained campervans. Fill in your travel dates on our motorhome booking engine and take a look at available RV models. Give us a call and find out more about campervan hire in Luxembourg.
Available models in Luxembourg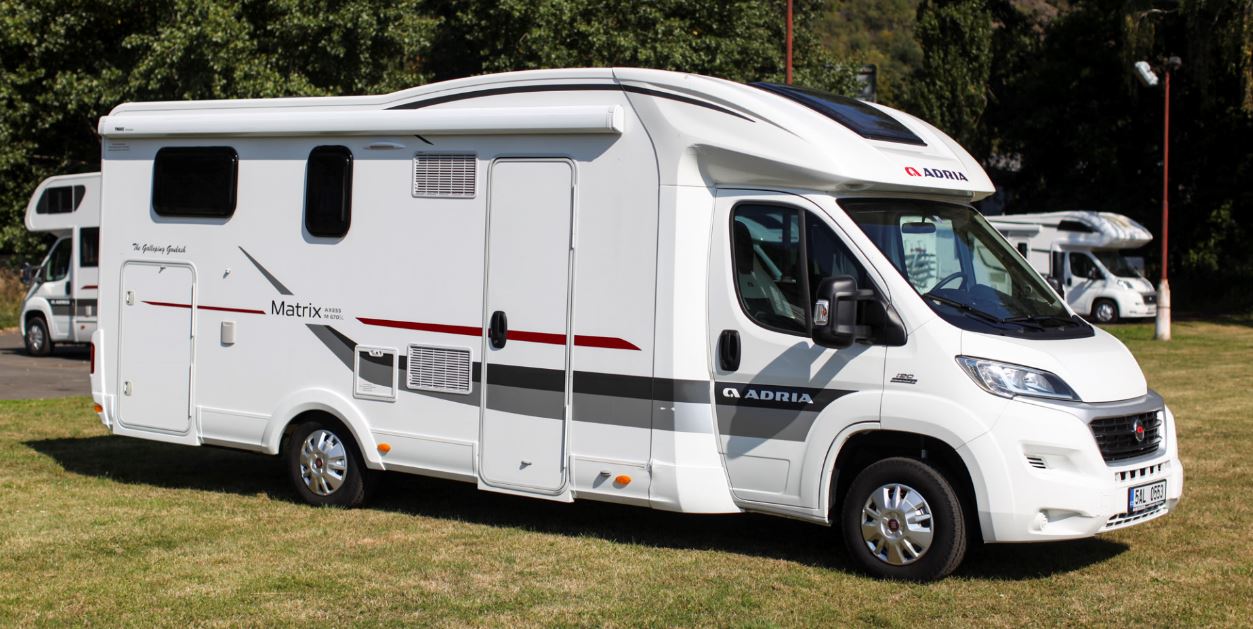 Standard campervan models available for rent in Luxembourg are equipped with a kitchen, shower, toilet and tanks for water and waste. You can also find bed linen and towels, camping table and chairs in an RV - all to make your travels even more enjoyable. For travels outside of Luxembourg, the supplier also provides toll stickers for driving in Austria, Switzerland or Czech Republic.