Campervan hire in Venice
One of the most romantic spots in the world, Venice stands proud as a unique Italian landmark attracting millions of visitors every year. There is not much new left to say about St. Mark's Basilica, St. Mark's Square, Doge's Palace or Grand Canal, but with a campervan hire in Venice you can travel off the beaten track and visit many more less-known attractions in Veneto. Have you ever hired a campervan? Auto Europe's experts will help you find the best deal on the market. With extensive experience in all car rental matters, we are now offering campervans in all major world destinations at fantastic prices. Our motorhome specialists are here to answer all your questions and find the perfect vehicle for you. You are invited to make a booking online or give us a call on on +49 89 4120 7298 if you need any additional information about campervan hire deals in Italy.
Campsites in and around Venice
Collect your vehicle and book a stay at one of the campsites near the city. We bring you several examples to choose from.
| | |
| --- | --- |
| Rialto Camping | Enjoy the friendly and relaxed atmosphere of this campsite only 10 minutes from the centre of Venice. In summer, you will be particularly thankful for the trees which give perfect shade and refreshment during sunny days. Rialto Camping offers the standard amenities such as bathrooms, restaurants, a laundry service and grocery shops. |
| San Nicolo | San Nicolo Camping is the only camping site at the Lido, situated between the sea and the lagoon. At night you will get lulled whilst sleeping by the soothing sounds of the crashing waves. In the morning, you will wake up to the sounds of crickets and sea scent all around. San Nicolo is a true oasis yet close to the historic centre of Venice. |
| Village Camping Marina di Venezia | This five-star camping and glamping site will keep you close to nature while still enjoying the luxurious surroundings and fancy amenities of a campsite. Situated between Lido di Jesolo and Venice, its strategic position enables you to make the best of your campervan holiday. |
| Portofelice Camping Village | Deeply immersed in nature, Portofelice Camping Village is a great place to spend your campervan holiday! If you ever get tired of the long sandy beach, you can jump into a Jacuzzi or swimming pool. Children are especially welcome and well catered for at Portofelice Camping Village. |
Campervans available in Venice
Our business partners offer several campervan models that can be hired whilst in Venice. Below is a short overview containing only a few selected models. To see all models available for your travel dates, please click on the Request Booking button, fill in the form, and have a look at the search results. You can have each vehicle description emailed to you as a pdf document.
The Compact Luxury model is a perfect option for a smaller group who would like to enjoy a touch of luxury during their travels. Choose Compact Plus for two passengers if you need a reliable vehicle and do not find fancy additions too important when on holiday. The Group B and D models are slightly bigger with the Group D offering place for up to seven passengers, which makes it ideal for larger families or groups of friends.
Compact Luxury

Sleeps: 4 pax
Category: Class A
Length: 6.95 Metres
Transmission: Manual
Power Source: Diesel

Group B

Sleeps: 4 pax
Category: Class C
Length: 6.7 Metres
Transmission: Manual
Power Source: Diesel

Compact Plus

Sleeps: 2 pax
Category: Class B
Length: 5.99 Metres
Transmission: Manual
Power Source: Diesel

Group D

Sleeps: 7 pax
Category: Class C
Length: 6.9 Metres
Transmission: Manual
Power Source: Diesel
Find out more about Venice
The Veneto Region is much more than Venice itself. First, there is art and architecture in Padua, Verona and Vicenza. Then there is world-class gastronomy and cups brimming over with Prosecco and Valpolicella wine blends around Conegliano. On a sunny day, you are in for a magnificent view of the Dolomites under snow. Veneto's ideal position makes it perfect not just for exploring Northern Italy, but also for a varied holiday experience. In less than two hours with a motorhome hire in Venice you can either soak up the sun on the beaches of the Adriatic or pump up adrenaline skiing down the steep Alpine slopes.
Lying between Verona and Venice is Vicenza, now a thriving economy with a wide variety of architectural styles deeply ingrained in the inner city's historic appearance. When in Vicenza, be sure to pay a visit to Villa Valmarana. Relax in Parco Querini where you can escape the heat and city noise in the beautiful greenery.
Make Padua your next step and walk in the footprints of the famous; Macchiavelli, Mozart, Titan, Galieo, to name just a few. Visit the old university, the biggest square in the world and many famous churches.
Verona is the city of love, best known as the iconic setting of Shakespeare's Romeo and Juliet. However, there is much more to it than just being home to the tragic couple. Verona, right after Rome, is also home to the largest amount of ancient ruins dating back to the great days of the Roman Empire. The city has something special up its sleeve, a peculiarity not typical of other Roman cities. You are invited to roam the underground city and admire the glorious days firsthand.
Drive your campervan hire in Venice to Marostica, a hidden gem full of history. The whole main square is one big chess board, surrounded by ancient buildings and hilly vineyards. Head up to the ancient castle overlooking Marostica from a nearby hill and enjoy the scenery along the way.
---
Motorhome Hire Reviews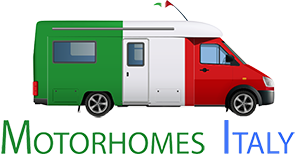 Stefan with Motorhomes Italy
22 July 2019
Auto Europe's rating

Supplier' rating

"The guys at the location were very serviceminded! Well done! Keep up! "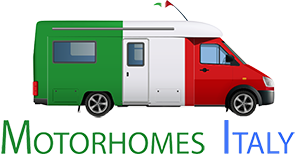 Lee with Motorhomes Italy
26 Sep 2018
Auto Europe's rating

Supplier' rating

"The caravan as outstanding but I feel the addition of an awning and a decent out door kitchen set would have improved the experience."