Health and safety measures for a car hire with Enterprise during COVID-19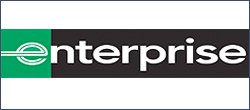 Enterprise Rent-a-Car is a trademark of Enterprise Holdings, owned by the Taylor family based in St. Louis, Missouri, USA. The Taylors' connection to the car rental industry dates back to 1957, when Jack Taylor started leasing with just 7 vehicles. The company is part of Enterprise Holdings - the parent company of Alamo and National. The parent company unites all three companies and is one of the largest car rental companies in the world.
Overall the three brands are similar, but address different market segments. The Enterprise brand offers more locations and additional perks in the form of discounts than Alamo. The latter focuses primarily on holiday car rentals. Among the three National is the premium brand. Enterprise enables travellers to pick up rental cars in more than 6.000 locations all over the world.
For over 60 years Auto Europe has worked with numerous national and international car rental companies to offer cheap rates and first class service. Our trusting partnership with renowned car rental company Enterprise has existed for many years. If you need a car hire with Enterprise during the Coronavirus crisis you will find it on the Auto Europe website, where the booking process takes just few simple steps. If you would like advice on vehicle categories, please contact our rental car specialists on +44 123 3225 114.
Car Hire Enterprise - Safety measures to protect clients from Coronavirus
At Enterprise the top priority is the safety of staff members and clients. The car rental services and procedures have therefore undergone changes during the Coronavirus to avoid the further outbreak of the pandemic.
Below you will find further details on the special services and steps the company takes worldwide to increase safety and hygiene for all customers and staff. Thus, you can be sure, the booking of a car hire with Enterprise during the COVID-19 is safe, knowing that the hygiene controls are guaranteed for all the people involved.
Complete Clean Pledge – Cleanliness guarantee for maximum safety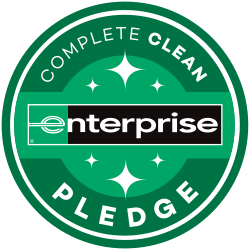 Clean rental vehicles have always been important to Enterprise. In the current situation, vehicle cleanliness is even more important than ever. For this reason, Enterprise has arranged the following cleaning procedures to take place between rentals based on recommendations from health authorities. This is also ensured through the "Complete Clean Pledge" promise, that all vehicles are secure, safe and clean to hire out.
Measures and procedures for cleaning
In addition to vacuuming and standard cleaning, the most important areas of the interior are wiped with disinfectants after each rental, including:
Car key and key chain
Centre console
Cup holders and compartments
Seating and pockets
Areas between seats, console, as well as doors
Dashboard
Display panel
Steering wheel and column
Coverings
Door interiors and pockets
Inside and outside door handles
Mirrors
Seat belts and sun visors
Boot release handle.
Any other frequently touched surfaces.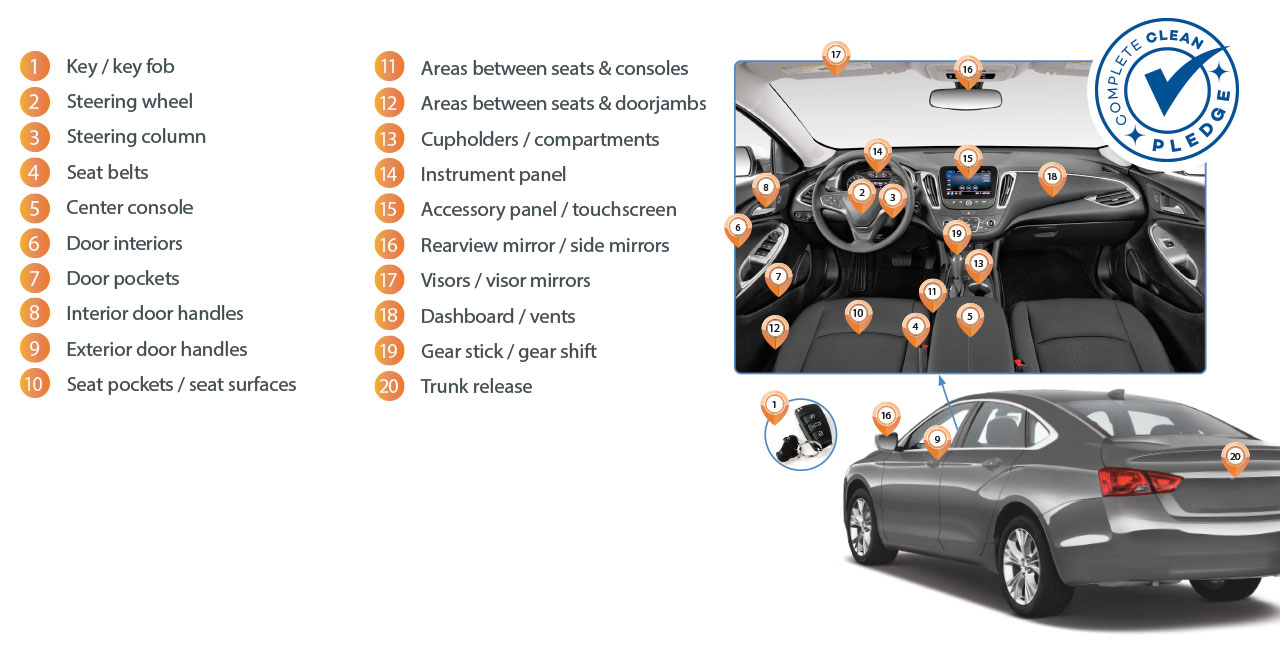 Steps taken by Enterprise to reduce the spread of Coronavirus
The staff members working at the open locations follow the best practises recommended the World Health Organization and health authorities to reduce the risk of coronavirus outbreaks. The following practices are used:
Limited number of staff members at pick-up stations
Social distancing
Staff members that feel sick have to stay at home
Frequent hand washing
Thorough disinfection of frequently touched surfaces
The use of disposable gloves and disinfectants for the cleaning of the vehicles
Customer interaction is minimised when picking up or returning the rental car
Team resources are secured
Employees have been made aware that if they feel uncomfortable at a location during their working hours, they are not obliged to continue working
All additional precautionary measures for cleaning and disinfection between the individual rentals aim to protect customers and employees from being infected. In addition, clients are also asked to inform if they have been quarantined because of COVID-19, have been diagnosed with the infection, if they had symptoms or been in close contact with people that have been tested positive. Other measures include contactless rental transactions and, if necessary, execution to immediately isolate a vehicle for a period of time until the car is thoroughly disinfected according to the company's standard cleaning procedures. Some locations have started to provide an additional service of car hire delivery upon request. This is in an effort to minimise unnecessary contact at the counter, and during your journey to the office. Vehicles can also be picked up at roadside if desired.