Car or no car? That is the question. Every single car owner knows how expensive owning a car gets at times. There are unexpected repairs, MOT, petrol, and regular maintenance items, to name only a few inevitable expenses. As motoring costs may be pretty high, we have run a survey among our customers to figure out just how much money is being spent on driving during lifetime. We have presented the results in "Infographic Cost of Motoring" – take a look!
Auto Europe, a leading car hire broker, has commissioned a research to see the real costs of motoring on a yearly level. And while it's still possible to reduce the monthly costs, it's your call to decide which option works best for you. Here are the ten best ways to cut down on the cost of motoring.
MOT
Earlier known as the "Ministry of Transport" test, an MOT is a mandatory yearly test for all vehicles in the UK, used to establish how safe it is for a car or a motorcycle to be in traffic. Obtaining a valid MOT certificate to prove your car's roadworthiness is every vehicle owner's duty and while there is not much you can do about its fixed price, which currently amounts to £54.85 for cars with up to eight passenger seats, the real cost lies in the repairs needed to get a valid MOT. Surprisingly, almost half of all MOTs doesn't go through the first time due to minor, easily avoidable issues. You can easily have some of these "breakdowns" fixed in no time. Remember to check the lights and if they are fully functional. Don't forget the tyre pressure, windscreen and wipers fluids. Of course, more elaborate issues may be more difficult to spot but why waste time and money with such small things that you can repair yourself? Also be sure to look up an authorised council MOT test centre and book a date in advance, at least one month before your old certificate runs out. Better be safe than sorry as fines for driving a car without a valid MOT amounts up to £1,000, and could lead to prosecution. According to the research commissioned by Auto Europe, we spend around £14 a month on MOT, and £90 on petrol, which is our next topic.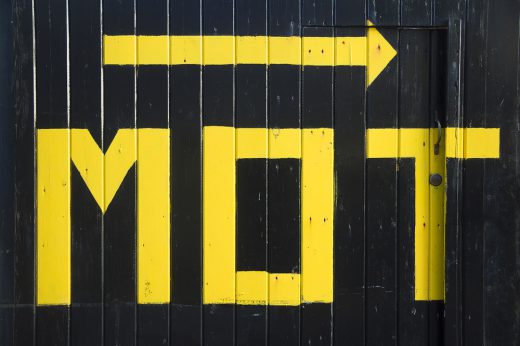 Petrol
The prices of petrol rising up year after year are something to consider when planning your motoring budget. Besides petrol price comparison to stay up-to-date with the cheapest prices, you should also change some small things which, in the long run, could make a difference to your petrol budget. It's all about making your car more efficient when it comes to fuel. Here are a few tips and tricks!
Unless absolutely necessary, turn off the air-conditioning. Believe it or not, it consumes a significant amount of petrol when running. Your car's size and weight also play a role in fuel consumption. Make it lighter, get rid of all unnecessary knick-knacks including a roof rack when not in use, and you will be able to improve the fuel efficiency in the long run.
Another important point to consider is definitely your style of driving. Be kind to your car and, at the same time, to your wallet. Always opt for a cruising speed, control fuel consumption by not speeding too quickly and, whenever possible and safe, try slowing down naturally, without pressing hard on the brake.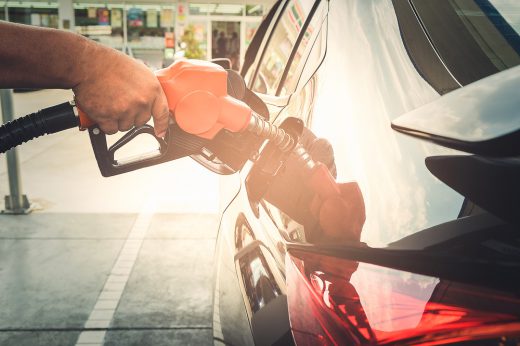 Repairs
Repairs, as the recent research conducted by Auto Europe shows, account for the expense of £37 a month, only one pound less than insurance for which we need to spend at least £36 on a monthly basis. While unexpected car repairs can be particularly frustrating, there are some which, if we follow a few steps, can be easily avoided. Prevention is always better than cure and well before you get smitten with the looks of your potential new fancy speedster, be sure to check all specs and first-hand experiences. Once you've made a good choice and bought a reliable car, pay extra attention to regular maintenance which can save you a lot of unexpected repairs and financial trouble. Nowadays there are a large number of online tutorials where you can learn how to deal with a small benign car trouble. Replacing a worn out battery, fuses, and headlights is usually an easy DIY fix. For more complicated problems, be sure to find a reliable trustworthy mechanic who will always be your first choice. It pays off to do car workshops comparison and listen to word-of-mouth advice. Even the car parts you need do not necessarily need to be brand new or from car parts shops. As long as they are of good quality and functional, you may find their cheaper versions online.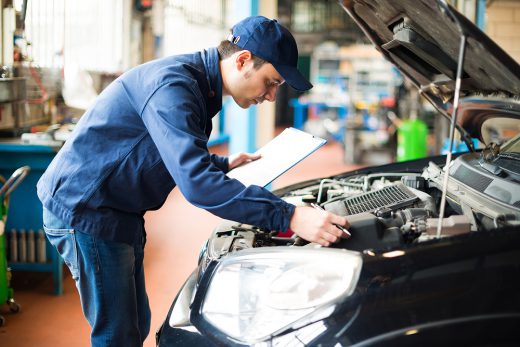 Parking
If you live in an urban area and if you are using your car on a daily basis, whether to get to work or for running errands, the chances are that you are faced with parking fees almost everywhere you go. Parking costs averagely amount to £12 a month. Why not use the fantastic option of car sharing to split the costs for parking? Take it in turns with a colleague and save double not only on parking fees but also on petrol! Another eco-friendly option would be taking advantage of the public transportation. And while you don't have to completely give up on driving your car, there are still fantastic Park & Ride options offered by many cities. It's simple and easy – drive from home to the metro stop, park (mostly for free) in the car park, and take metro to work! There are also some car parks which will sell you a monthly pass which costs significantly less than paying for parking every single day. If there is one near your work, it's well worth considering.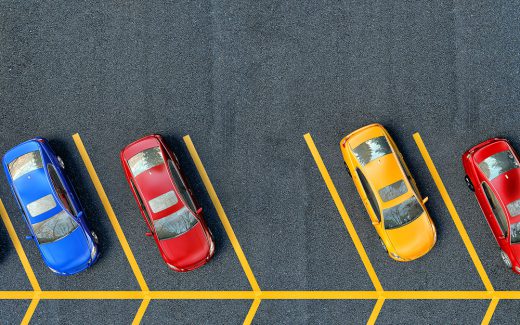 Insurance
A little bit of research will take you a long way and probably reduce the average insurance cost of £36 a month. Before signing up for a super expensive policy, take a good look at all insurance options. A good place to start in this case are comparison websites. You may find though that some of the said websites simplify insurance offers or even take commission. No appealing deals on comparison websites? Be ready to spend some money initially and afford yourself a good insurance broker to help you get the best deal on the market. Paying upfront and opting for a slightly increase in your excess can also help you save some money.
Always read the small print as many perks and add-ons will cost you more money than you'd like to spend and, after all, they are not super important nor necessary. Keep it simple, make a list of pros and cons, and decide what kind of deal would best meet your needs.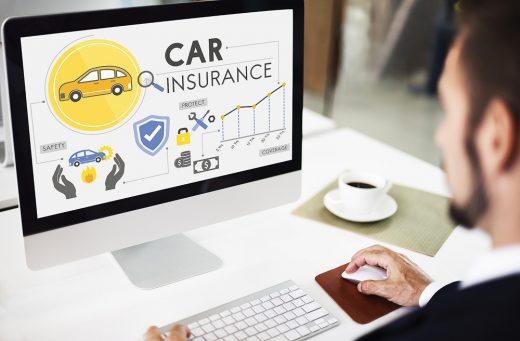 Road tax/tolls
As per Auto Europe's research, road tax and tolls cost us around ten pounds a month. Tax costs vary and heavily depend on CO2 emissions as well as type of petrol the vehicle uses. Opt for an electric car for zero costs or for an A band vehicle to cut down on motoring costs. The vast UK traffic network comprises several motorways, toll roads and a couple of paid zones. Avoid driving into Central London before 6pm or on workdays in order to avoid paying for London Congestion Charge. With toll roads, on the other hand, things may get more difficult. Time allowing, you could opt for toll-free roads, and be ready to spend more time and, consequently, petrol on these detours.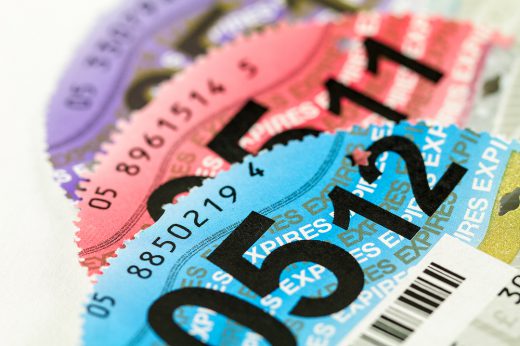 Cleaning
Obviously, cleaning your car yourself is the best way to cut down on the average cleaning cost of little more than two pounds per month, the research shows. Two does not seem too much but it is almost 25 pounds a year and every little bit counts when you're on a budget! Stay alert for promos and coupons because some will get you up to 70% off car cleaning!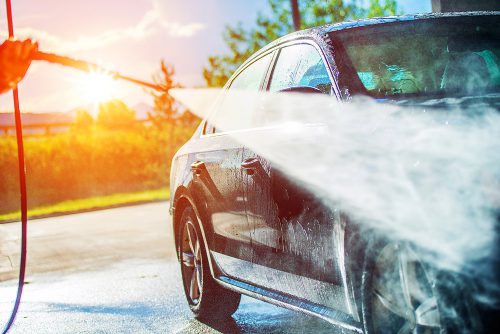 Fines
You can never be careful enough when in traffic. Staying continuously alert on the road goes without saying but how do you avoid fines for small things? Simply follow the rules, pay attention to speed limit, parking signs, meters and parking zones, and be sure to have all documentation and check-ups sorted on time. This includes MOT and regular servicing of your car. The latest survey has shown as little as two pounds a month on average spent on fines. It does not seem much but why spend any pence if you can avoid it altogether?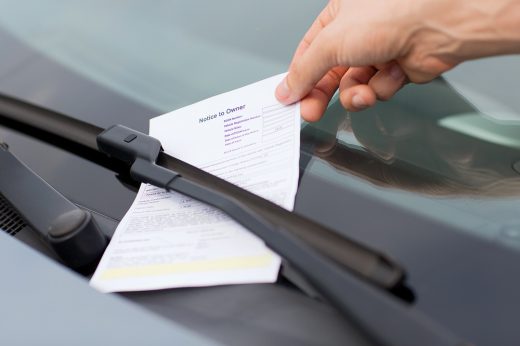 Car sharing
The idea of car sharing has been catching on quite fast lately. Some may be driven by the need to save money while some want to live in a more eco-friendly way with cutting down on costs as an added bonus. Check first with your work colleagues to see if someone would like to share the ride and split petrol and parking costs. There are a lot of online platforms where you can easily find like-minded people who live nearby and would love to share a ride.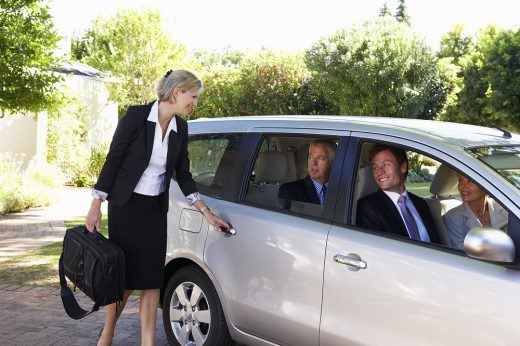 Get sporty
Get sporty with a bike rather than with a sporty car! Walk an extra mile or use your bike for short distances. You will not only save on motoring but also do something beneficial for your health and the environment. Cycling to work is universally accepted as a green alternative to driving, but there are even greener and perhaps even more efficient ways of commuting! By choosing one of them you will do your part in decreasing carbon footprint and lowering the already disturbing climate change rate. Ironic as it may be, using public transportation is as if not even more effective than cycling. So is car sharing or home-office, as probably the best choice in reducing traffic congestion, motoring costs, and general pollution.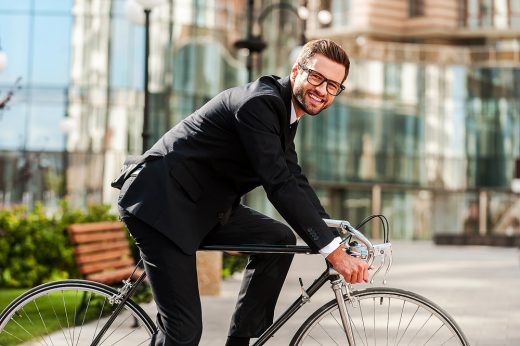 If having a car is not crucial for your daily needs, and you need the car only now and then, car hire remains the best and the most affordable option of all. According to the research conducted by Auto Europe, the average cost of owning a car is a whopping £204 a month. Add here thousands of pounds spent on the initial purchase, the time spent on car maintenance and sorting out the paperwork. It's quite obvious that hiring a car for a holiday and opting for public transport while you go about your daily chores is the best way to save money in a long-term perspective.