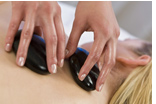 When the last turkey drumstick has been eaten, the drinks cabinet has run dry and the Christmas tree has shed every single needle, the gloomy onset of January can be enough to put anyone into a bad mood.
What could be better to get over the anti-climax and cure the winter blues than a little break away from it all. Of course taking holidays at this time of year can be tricky, following the unavoidable expense of the festive period, but if you can set a little aside there are some serious deals to be found.
The Times predicts that 2009 will be the year of the travel bargain. A survey conducted by Co-operative Travel has found that prices for Skiing holidays in Andorra have dropped by as much as 22%. France, Bulgaria and North American ski packages are also cheaper. Cunard is slashing its transatlantic cruise prices and if you fancy a trip to Iceland, many hotel and flight prices have been cut by 50%.
To blow out the cobwebs and clear your head of all that Christmas spirit, a weekend detox break can be the perfect tonic. The Good Spa Guide has drawn up a list of the UK's five best spas for detoxing, and you'll find that many places are offering substantial discounts during the first months of the year. Here are a few examples:
Ragdale Hall in Leicestershire: an award-winning hydro and thermal spa. Check out the website for exclusive online offers, including a 15% discount for two nights or more in January, and 10% off guest day packages.
Grayshott Health Spa in Surrey. 25% discount on any 2-night package.
Champneys Spa Resorts (various UK locations). Book a 2-night 'Be Rejuvenated' break to stay in January 09 and receive a £100 per person saving.
Finally, if a new year break is out of the question, and the next summer holiday seems like a distant dream, don't be too complacent. Some of the best UK holiday homes and other popular inexpensive destinations are already booked up.