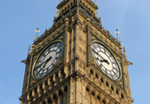 According to The Telegraph this is three times the amount collected by speed cameras and the councils are now being accused of using parking fines as a cash cow.
265 councils have the power to control parking their boroughs and keep the fines. The government guidance has said they should not be using these powers to rake in the cash, but research suggests otherwise. Even though this amount has fallen by 16% compared to the year before (2007) large sums of money have still been taken.
Peter Roberts, chief executive of the Drivers' Alliance has said "Parking enforcement has become a massive money making industry and we are seeing unscrupulous and target driven enforcement of parking laws where the penalties far outweigh the offence. This report shows that some local authorities are treating drivers unfairly and cashing in on parking fines."
Jennifer Dunn, Policy Analyst with the Drivers' Alliance and the Taxpayers' Alliance, added: "For many councils parking fines have become a lucrative source of income. But while revenues are being made at the cost of the motorist, taxpayers haven't seen their council tax fall, or their local services improve. Motorists are being treated like cash cows, but the only people that appear to be benefiting are wardens and their bosses."
What a surprise. When I park locally near a tube station or near controlled areas, parking signs are never clear so it can cause confusion for drivers parking there. Lucky enough I try to find a warden to ask so I know for next time.
I agree that parking conditions should be in place to ease congestion, but I also think signs need to be made very clear to what times you can and can't park, whether it is permit holders only 24/7, loading bay only 24/7or whether it is no parking at any time, then I think people will be more careful where they park.
I feel sorry for motorists, with rising fuel prices, potential mileage taxes, speed cameras and parking fines, it's a wonder how we all cope. I'd be interested to see no one drive for a month or a year and see how the councils and government cope then. Where do you reckon the money would come from?