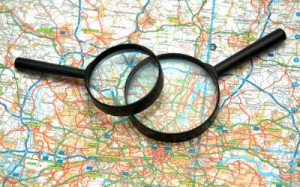 In all walks and corners of life, preparation seems to be key. Sure in some cases you can wing it, as they call it, but even going along with your best gut begs for a bit of fact-finding if you don't wish to fall flat on your goals, whatever those may be.
When planning a trip, whether for business, leisure or family time, we've all come to know that previous research of the destination chosen, is an important asset to a successful journey. No harm can come of that, actually it might even bring you quite the opposite, so brush up your knowledge on local traditions and customs, read about the geographic features and climate changes that may occur in the area during your stay and keep yourself in the loop about the laws enforced.
All this information will surely be handy to every aspect of your holiday, from itinerary planning to the appropriate clothes you can pack – also, don't forget, if thinking of hiring a car for your travels, any driving information you may find about the country about to visit will definitely be helpful to tackle those foreign roads and decipher the road signs you may encounter on the way.
The more conventional guide books have always been able to provide great tips about accommodation, entertaining activities, tourist attractions – whatever tickles your fancy, they've got it! The problem is, they're not updated as frequently as one would wish so, by the time you decide to take upon an adventure of your own, it won't be surprising to come across closed hotels, out-of-date events… the world is changing everyday and everyone has to keep up with its nearly overwhelming pace.
That's where the online world comes into play: there is no shortage of great online tourism sites that can help you during the research stage, not to mention plenty of travel blogs and forums able to provide any visitor with the required insight and experience. Though not included in the travel blog community, the Foreign & Commonwealth Office maintains a much appreciated site with reputable information concerning all a British traveller needs to know (and do!) before going abroad.
And the most valuable advice is for free: planning as much in advance as possible, not only guarantees you the most affordable rates on accommodation, transportation, upcoming events before anyone else but can also make sure you have the holiday you've wished for without having to worry about those more important details that make all the difference because, well… You've taken care of them already! And so you can enjoy the time to take care of yourself.