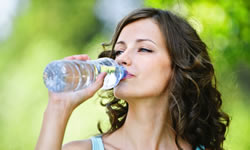 Often we get so consumed with the thoughts of our holidays that we sometimes forget to worry about the temperatures where we are going, and how they might effect us. It is important that you stay hydrated and cool while traveling, so as to avoid getting sick or dehydrated. Here are some useful tips for keeping cool during your holidays this summer.
1. Stay Hydrated– Drink lots of water each day. It is recommended that you drink one cool, non-caffeinated beverage every half hour. If you are going for a hike, it's important to be sure you have enough water to last you throughout the day.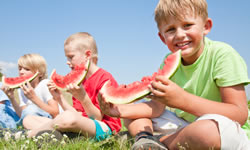 2. Eat Smart– Another great way to stay hydrated is by eating smart foods like watermelon for example, it consists of 80% water and is enriched with vitamins. Even better, it has zero calories!
3. Cool Your Environment– If you are driving on your holidays, using the air conditioner in your car is a good idea on days when it is especially hot outside. This will keep your body nice and cool. On days when you can do without the AC, be sure to open the windows in order to circulate fresh air in your car, this is especially important on long road trips. Be sure to subscribe to our newsletter to receive special offers on cars with AC.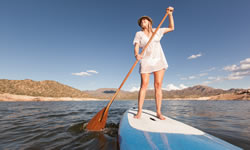 4. Dress Accordingly– Wearing too much clothing such as jackets and layers is not the best idea when the weather is blistering hot outside. It is better for you to wear loose fitting clothes and light fabrics, such as cotton or linens, to help keep you cool.
5. The Little Things– Often, it can be the littlest things that help us survive the heat. Wearing a hat in order to keep the sun off of your face and head can help out a lot. You should make sure to protect your skin by wearing plenty of sun protection on your skin and face, as well as using chap stick with SPF in it.
I hope these tips help you stay cool during your holidays this summer!