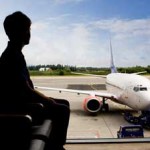 Travelling to another time zone – tips to help you beat jet lag.
Long haul flights come along with jet lag – physiological alternations to our sleeping rhythm. While it cannot be avoided, surely we can minimise its impact on us! Jet lag results from the change of time zone. If you travel by plane long haul distances (both east-west and vice versa) you may encounter such jet lag symptoms as: sleeping disorder, indigestion or other metabolism disturbance, and general worsening of your well being.
World Health Organization advises how to overcome the first difficult days in a new time zone. Here are some tips:
If you take medicine at a particular daytime, consult your doctor how to dose it when you arrive to a new place.
It is beneficial to your body, if you take naps during the travel (best to take short ones lasting less than 40 minutes).
Do not overeat and minimise the consumption of alcohol, as its diuretic feature may wake you up too early. Coffee – don't drink it later than 4-6 hours before going to bed.
Try not to sleep at your usual time during the first 24 hours after arrival. Sleeping minimum 4 hours during the local night helps regulate your biological clock. It is also worth taking short naps during the day to regenerate your body from the lack of sleep. Special sleeping masks or earplugs add more comfort to taking rest.
Day/night cycle, or better bright/dark one, is one of the key factors regulating our biological clock. If you travel east – west, e.g. to the USA, try spending some time outdoors in the evenings, as direct daylight influences your body. Do the opposite when traveling east. During the first days in New Zealand (example), morning outdoor activities will contribute to adjusting to a new day time.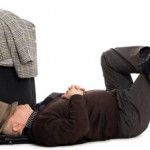 Mild sleeping pills can also help, check with your doctor which are best for you, and take them only after arriving to your holiday destination.
If you travel to another time zone only for a few days, it is better not to adapt to the new time. After arriving home, you may find it even more difficult to regulate your biological clock.