All but boring, Berlin is such a unique place that suits all tastes and budgets. Its historic and political significance aside, the city is not only a magnet for tourists but also the hotbed of German culture.
If you are a culture buff and lucky enough to be able to spend several summer days in Berlin this year, you're in for a real treat! Summer festivals in Berlin are such vivid, multicultural and popular events that, attending those, you wouldn't be missing galleries, museums and concerts at all. They are all of those just in one; dynamic rather than static, loud rather than solemn, colourful rather than monochrome.
We have hand-picked several festivals we'd like to take you to this summer. Plan a bit ahead and book a car hire in Berlin to add some more flexibility to your travels.
Let's start!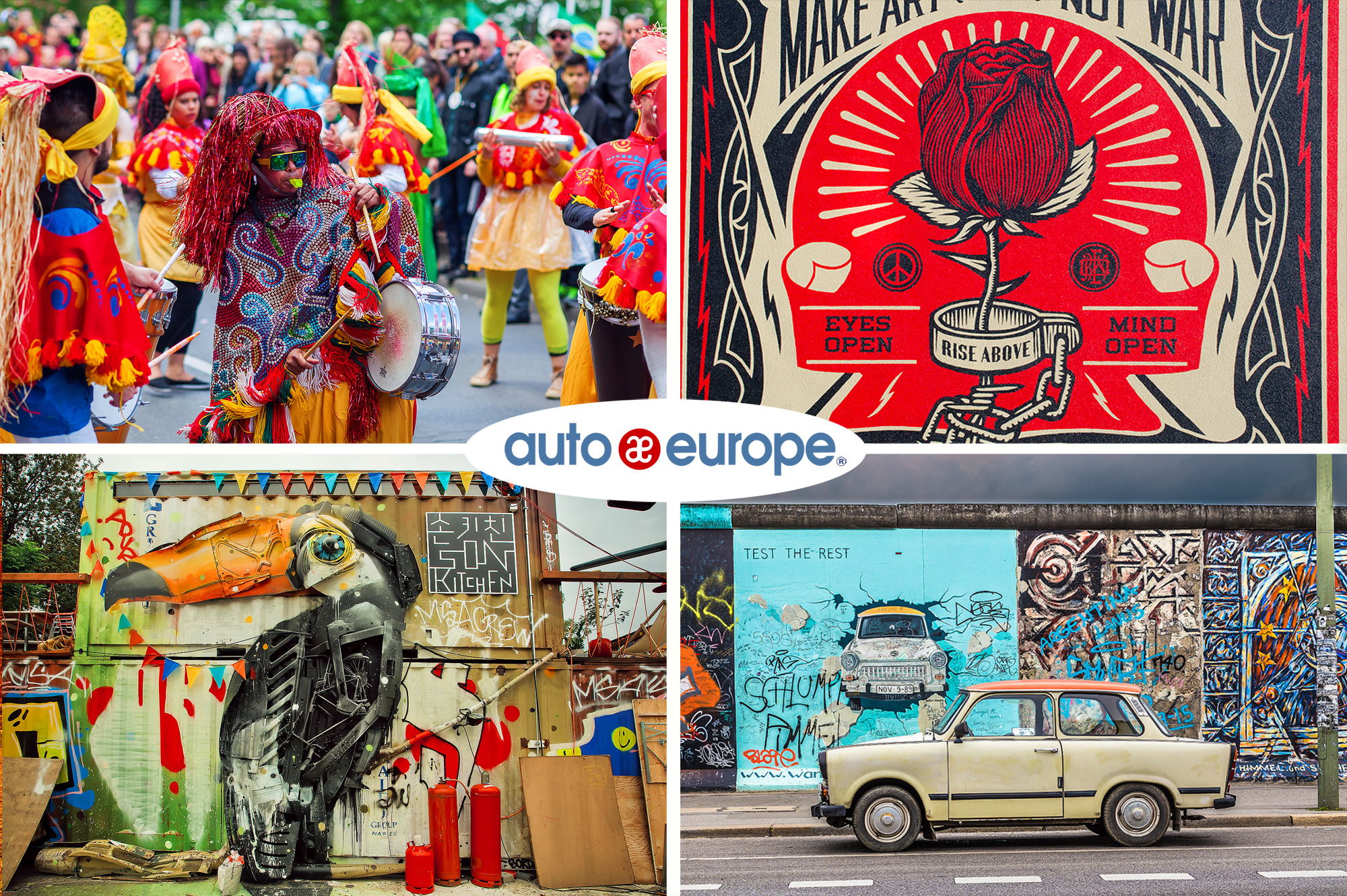 1. Carnival of Cultures 2 – 5 June 2017
The true multicultural face of Berlin can be seen on every corner of the city. The time of the year when it all comes concentrated together in a couple of boisterous days is the beginning of June when locals and tourists gather together to celebrate the cultural diversity of the German capital. Join the merry crowd and soak in the colours of Berlin in these four days. You can indulge in culinary delights, rich music programme and a wide variety of artistic and acrobatic shows. The highlight of the Carnival of Cultures, Street Parade, takes place on Pentecost Sunday in Kreuzberg. The jolly parade starts off around noon at Hermannplatz on June 4th 2017 and ends at Möckernstraße, Kreuzberg, at 9 PM.
2. Classic Open Air 20 – 24 July 2017
The open air venue to host this cool event is at the top of many sightseeing itineraries in Berlin and you have most likely already taken a leisurely stroll along it during one of your visits to the city. An architectural delight, the outstanding Berliner square Gendarmenmarkt resembles a marble stage ideal for classical music. The historic cathedrals harmonize well with the Concert House built in the 19th century and form a place of great significance for modern Berlin as well as a spectacular backdrop for musical events.
The Classic Open Air remains a true delight for classical music lovers year after year. This year's musical performances include old films soundtracks, jazz, Italian opera, and much, much more! The festival is also a unique opportunity to attend the highly praised concert by four renowned German pianists sold out already several times earlier! They have prepared a wonderful mix of Jazz, classical music, Blues and Boogie Woogie for a memorable evening!
3. Wine Festival at Späth's Wine Garden 29 – 30 July 2017
The end of July brings about summery feelings, long days and warm nights. The setting is ideal for a cosy evening among friends sharing stories and a laugh over a glass of wine. The annual Wine Festival is a great opportunity to treat yourself to such a wine tasting evening. Sample the wines from about ten different German vineyards during the Wine Festival at Späth's Wine Garden. The event takes place at a beautiful botanic garden, a somewhat unusual setting for wine tasting but surely a unique one! The same weekend, the same place is also reserved for a hydrangea show so that you can admire these colourful lush plants while enjoying a glass of wine!