Holidaying in an Auto Europe motorhome opens up a whole world of exciting adventures and possibilities, ranging from the vast expanses of the great Australian Outback and world-famous film sets of New Zealand to the awe-inspiring glacial landscapes of Iceland and fertile pastures of rural England.

Friends and families travelling together have an increasingly wide range of magnificent motorhome options from which to choose, including many that are fitted with all mod cons such as a fridge, cooker, shower, GPS, Bluetooth, etc. and enough sleeping space for up to six people.

Visitors looking to get the best out of their time travelling in some of the world's most interesting locations such as the Southern Hemisphere, for instance, should look no further than one of our motorhomes, which bring a large number of top tourist attractions into play for any given itinerary.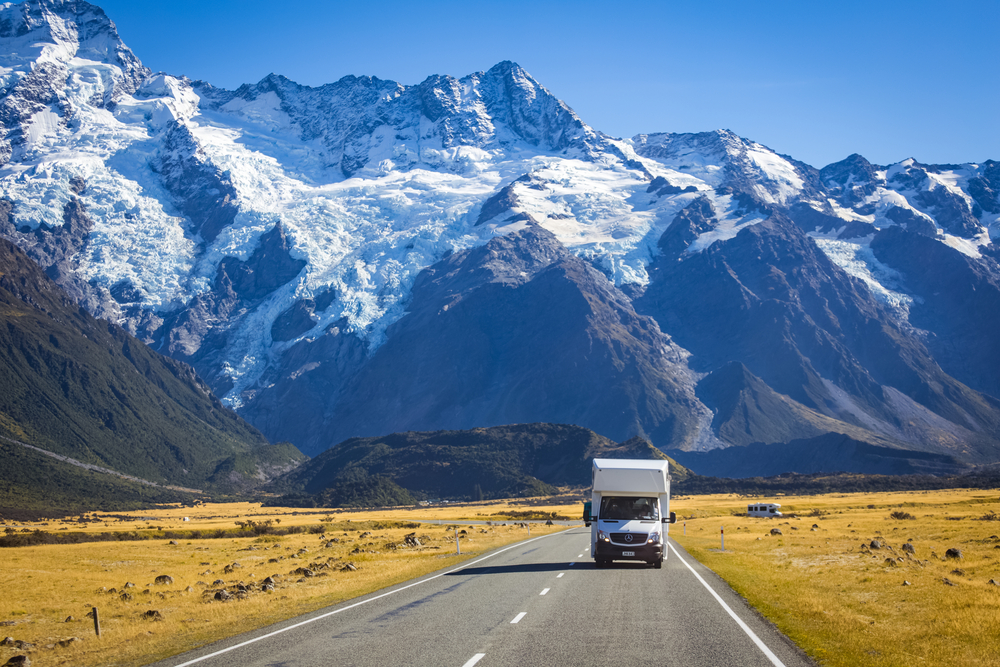 Take Australia for example, one of the world's most appealing and bucket-listed travel destinations. When you start planning your motorhome hire in Australia, you'll most likely want to include a visit to the world-famous Sydney Opera House and, even more enticingly, to the iconic and ever-popular Ayers Rock, both of which are perfectly accessible with an Auto Europe motorhome hire.

Australia is also home to the Great Ocean Road – the amazing coastal highway that skirts the red granite mountains of south-eastern Australia. You'll also want to visit the amazing Blue Mountains region situated just 90 minutes west of Sydney, a million-hectare sandstone plateau with escarpments and gorges dominated by huge swathes of temperate eucalyptus forest.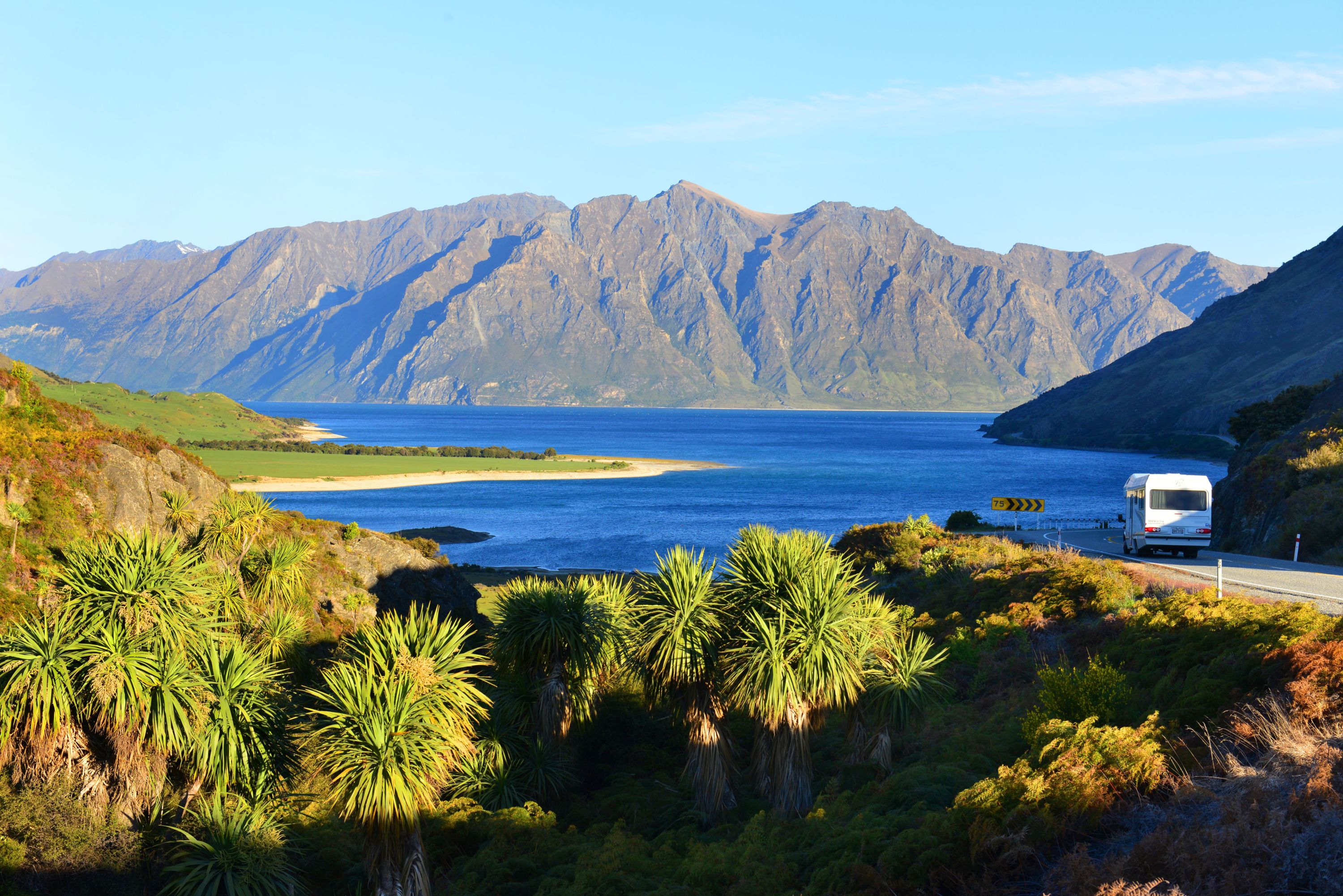 Another of the world's must-visit holiday destinations is conveniently located within striking distance of Australia - New Zealand, a land of scenic highways and head-spinning land and seascapes. Fans of Lord of the Rings and The Hobbit will not want to miss out on a visit to the film sets, most notably the make-believe village of Hobbiton in the Waikato town of Matamata on North Island, which is now a permanent tourist attraction. On South Island, take a leisurely drive across Mount Cook National Park in your New Zealand motorhome hire for breathtaking vistas of 10,000-foot-high mountain peaks and to enjoy some of the most picturesque panoramas in the whole of the South Pacific region.

There are many other desirable motorhome destinations around the world to choose from, not least of which is Iceland with its thundering waterfalls, active volcanoes and moon-like deserts. Lake Mývatn, arguably the country's star attraction, offers the best of Iceland in a single location due to its fascinating mud pits, steaming lava flows, thermal pools, volcano cones and unique wildlife, not forgetting Reykjavik, one of Europe's most memorable and surprising capital cities.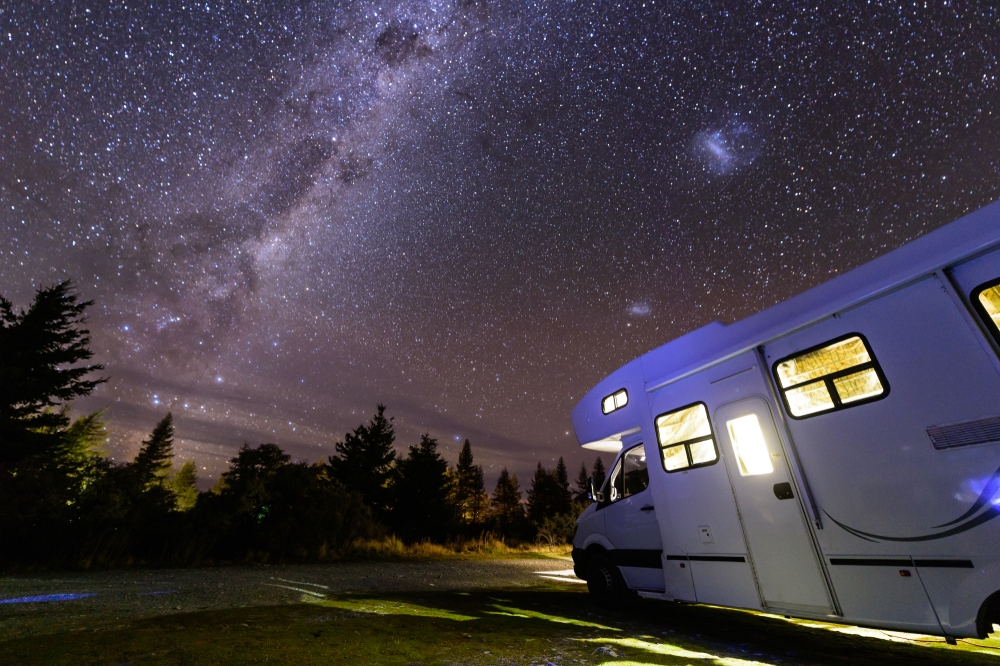 When planning a motorhome itinerary in the UK, there's one place you simply cannot ignore - the Lake District - which crosses the Lancashire and Cumbria counties of north-west England. Described by the great poet William Wordsworth as the 'loveliest spot man has ever known', the Lake District is a dream motorhome destination offering a wealth of waterfront parking possibilities and impressive picture-postcard scenes.

Heading north from the Lake District in your Auto Europe motorhome brings you to Scotland, a land of fairy-tale castles, famous whiskey distilleries and world-class golf courses. With its shimmering lochs and silent glens, the Highlands of north-west Scotland are a motorhome holidaymaker's dream come true, particularly around Loch Ness, the legendary home of the world's most famous mythical monster.

Have a great trip!