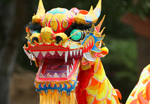 I've got the eye of the Tiger! One the most important traditional Chinese holidays is the New Year. Being the most important festival in the Lunar Calendar within China, there are many traditions that people follow such as throwing out everything old and buying new things to cleaning the house top to bottom. This year it is the Year of the Tiger and the celebrations don't only happen in China any more!
Join London in celebrating this wonderful festival this weekend! (We know, it coincides with Valentine's Day!).
Head over to Trafalgar Square where there will be many live performances on the 21st of February, including a parade with the traditional Chinese dragon and lion dances as well as dancers from China. There will be live shows at the National Portrait Gallery showing dances, martial arts and story-telling.
Or why not join all the fun in Leicester Square where there will be firecrackers and fireworks being set off in the afternoon. You will also be able to try authentic Chinese food being served at Chinese restaurants and stalls in Chinatown.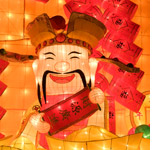 If you fancy indulging in a bit of culture, go to one of the special events at some of London's museums or galleries for the New Year. These include the National Maritime Museum and the National Geographic Store on Regent Street, which are running a special exhibition of photographers of big cats to celebrate the Year of the Tiger. Take your children to the museum in the Docklands where they can take part in lion dances and traditional arts and crafts, such as the fascinating batik dance.
Events will be held both on the 14th and 21st of February, so choose which ones interest you and join in with the celebrations!
Can I tell you the best part of all this? It's all free! So what are you waiting for?