Few can deny the thrill of going on holiday to Australia. Such a wonderfully varied country, with a sense of adventure round every corner, Australia will captivate you fully to the point that you'll never want to leave. When you consider hiring a motorhome from Auto Europe, you're not only benefiting from a sturdy, comfortable drive with plenty of internal room, you're also opting for the flexibility to go and stay wherever you want. Modern campervans have been manufactured with comfort and efficiency in mind. A standard recreational vehicle now comes with a kitchen, toilet and shower as standard, and with an abundance of high-quality campsites along your journey, driving through Australia will be one of your best lifetime decisions. To help you along the way, we have put together four of our favourite motorhome road trips to maximise your stay.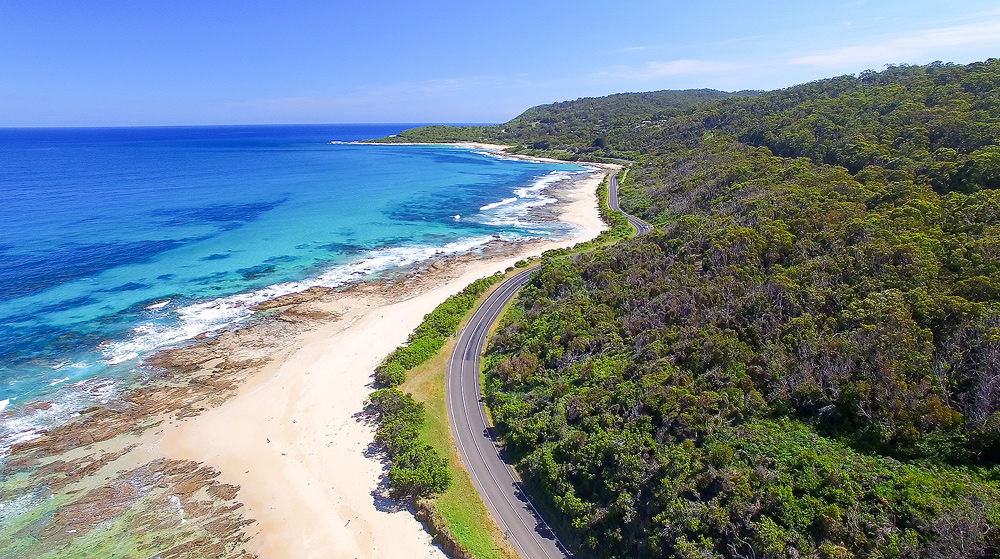 The Great Ocean Road, Victoria, Australia
Route:
Torquay (QLD) to Cape Otway (VIC) Bell's Beach, Anglesea, Lorne, Kennett River & Apollo Bay.
Distance:
155mile (250km)
Est. Duration:
up to 4 hours
By far Australia's most scenic route, The Great Ocean Road drive hugs the Australian coast for 155miles (250km) from Torquay to Melbourne. During this trip you will get to see some of Australia's most beautiful surf beaches and experience surf culture first-hand. Take in the sights of Bell's Beach, where the Rip Curl Pro is held annually, or play a round of golf whilst Kangaroos rest nearby at Anglesea.
From here on end you will drive through some great ocean views until you reach the town of Lorne, for a much awaited lunch break. Once done, jump back in your motorhome and head along the spectacular ocean road until you reach Kennett River – Koala country! Along the Koala Walk you'll get the chance to view some cute and wonderfully delightful Koalas.
Setting off again, you'll take your campervan up into the mountain cliff-tops and lose yourself in some awe-inspiring views over unspoilt beaches - the perfect location to take some memorable photographs. Continue with your motorhome towards Apollo Bay and into Otway National Park. In Otway Cape you'll find Australia's oldest lighthouse built in 1843 and rising up 90 metres above sea level.
Return to Apollo Bay to have a much deserved dinner at one of the numerous restaurants available and then stay the night surrounded by wildlife at the Great Ocean Eco Lodge. Alternatively, sleep next to the beach in one of the designated motorhome parking locations. However, if you'd like to return to Melbourne, then it is quicker to do so internally.
Useful links: Apollo Bay Tourist Board.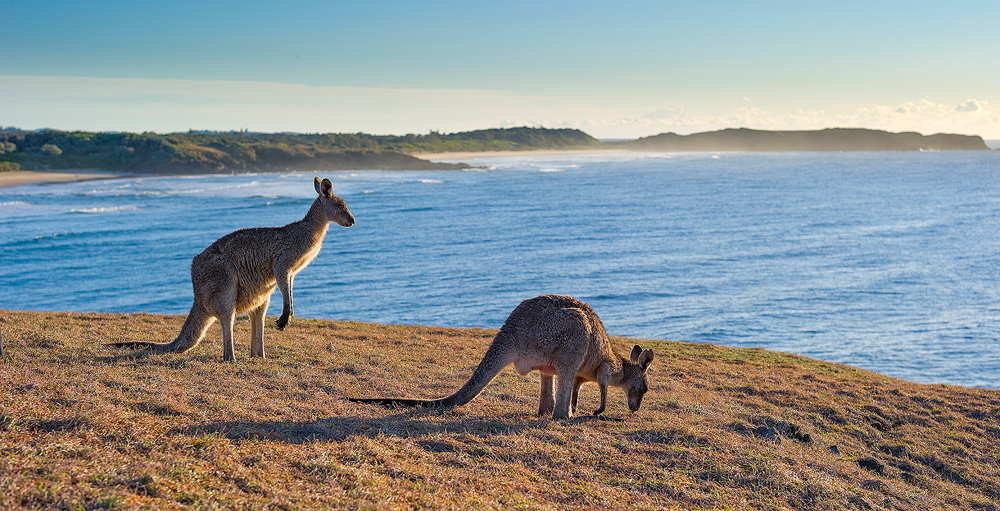 Pacific Coast, Australia
Route:
Sydney (NSW) to Brisbane (QLD) via Port Stephens, Port Macquarie, Coffs Harbour & Byron Bay.
Distance:
551mile (888km)
Est. Duration:
up to 12 hours
If you have ample time to spend on your motorhome road trip in Australia, then consider taking your campervan on a trip of a lifetime and drive from Sydney to Brisbane in 5 days. This route will take you through beautiful unspoilt beaches and quaint Australian towns, whilst also giving you the opportunity to experience Australian wildlife first-hand.
Once you have collected your campervan in Sydney and explored everything this wonderful city has to offer. From the Sydney Opera House to the Sydney Harbour Bridge, head onto the open road and drive towards Port Stephens. During your journey stop off at The Entrance, known for the amount of pelicans that can be found on its shores. This location is great for feeding the birds and taking a break before you continue your journey. Nearby in Terrigal you can have lunch or take a much deserved coffee break in one of its many cafes, restaurants and ice cream parlours.
Following head towards Port Macquarie and visit the world's only Koala hospital. Here you'll have the chance to learn all about these unique little creatures and their habitat. If you're looking for a little more escapism, then head towards the Sea Acres Rainforest and learn all about Australia's indigenous people, their customs, lifestyles and history. In addition, around 2 hours away you'll find Coffs Harbour, home to Australia's famous Banana adventure Park - spending a day here with the family is a great option.
Continue on your journey from Coffs Harbour to Byron Bay. If you arrive at the right time of year, you'll be pleasantly greeted with amazing cultural festivities and musical events. This location is famous for its pristine white sandy beaches and spiritual atmosphere.
The last leg of your journey sees you drive from Byron Bay to Brisbane, Queensland's biggest city! Here you can either take in some local culture, for example in the Gallery of Modern Art, or spend time in one of the numerous boutique bars and cafes located at Fortitude Valley.
Useful links: Brisbane Tourist Board, Sydney Tourist Board.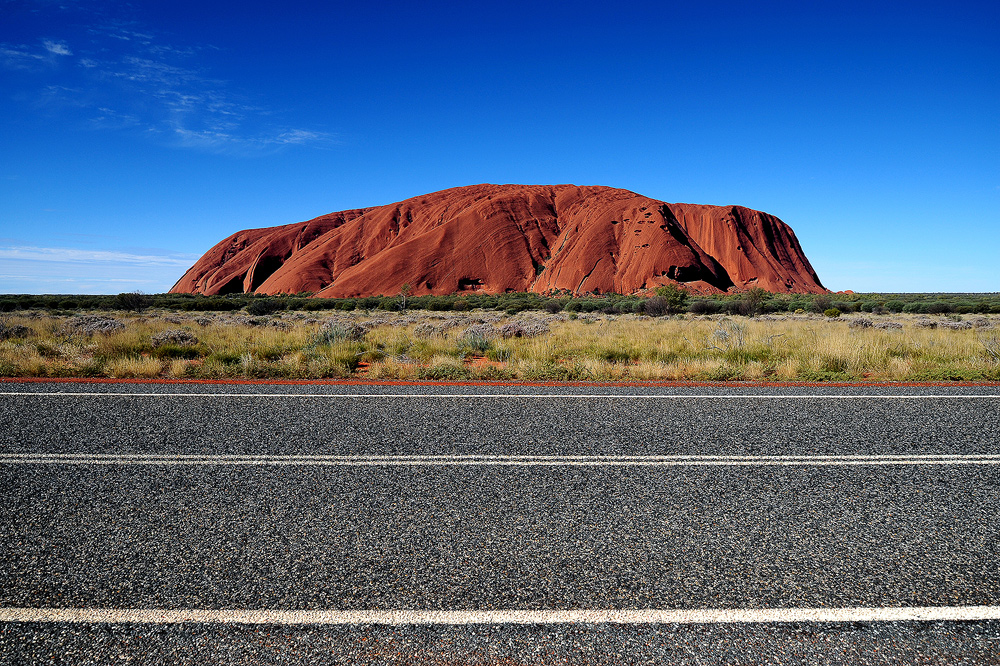 Outback Way, Australia
Route:
Kalgoorlie (WA) to Yulara (NT) via Lake Ballard, Laverton & Warburton.
Distance:
1000mile (1625km)
Est. Duration:
up to 20 hours
A road trip traditionally undertaken with a 4x4 vehicle, most of the journey is now paved. We do however; recommend fully planning your journey before taking your motorhome on what is known as Australia's longest shortcut. Before setting off we advise you stock up on fuel, food and plenty of water and inform someone of your planned route. In addition, make sure you check the weather forecast to avoid rainy days. Rainy days could soften unpaved roads and become problematic for heavier motorhomes.
Starting your outback adventure at Kalgoorlie, head towards the town of Menzies and experience a little taste of gold rush history. Once you are satisfied take your campervan 34miles (55kms) towards Lake Ballard, where you'll have the opportunity to view a total of 51 sculptures by the world renowned British artist Antony Gormley. As you drive towards your first major pit-stop Laverton, admire the colourful fields of wildflowers and the historical leftover mines from the gold rush era. Once in Laverton, you can stay in one of the campsites and recharge your energy for the next day.
Next day, you'll be setting off on your journey to cross the Great Victoria Desert - an extremely exciting part of this trip. Take note however, that f you plan to pass through Warburton, then you'll need travelling permits in order to enter indigenous areas. Along the route to Warburton, you'll come across caves, nature reserves, springs and the vast salt lakes.
From Warburton, you'll then change course to Yulara, travelling through Gibson Desert and along the Gunbarrel Highway. This journey will allow you glimpses of Australia's famous red soil and rich terrain. Consider having a picnic at Lasseter's Cave.
Useful links: Outback Tourist Board, Yulara Guide.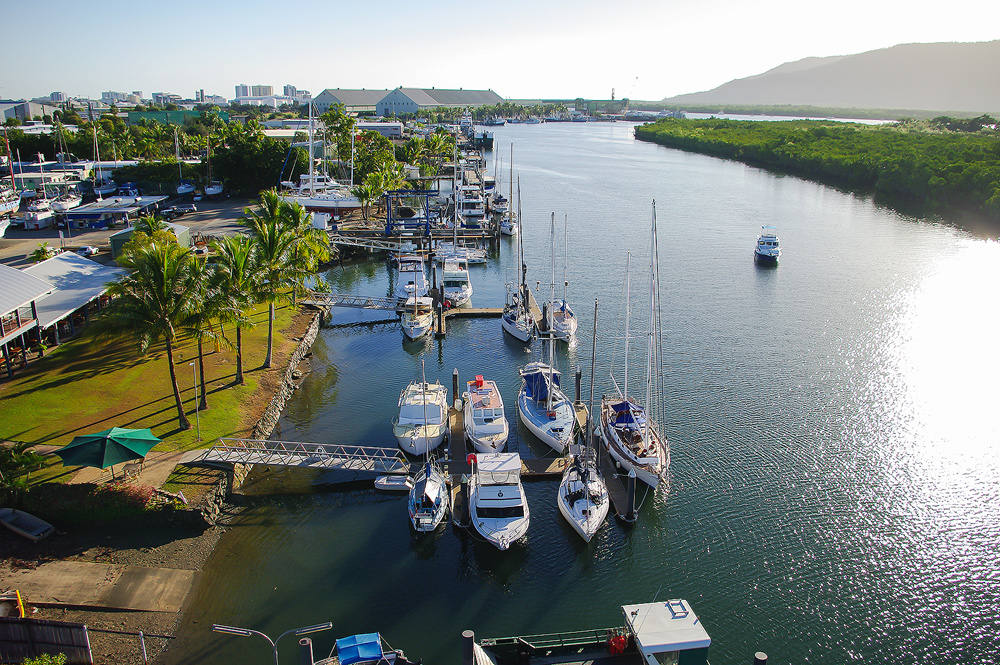 East Coast, Australia
Route:
Cairns (QLD) to Brisbane (QLD) via Mission Beach, Airlie Beach, Rockhampton & Noosa.
Distance:
1046mile (1684km)
Est. Duration:
up to 20 hours
Once you set off on your motorhome road trip along the east coast from Cairns to Brisbane, you'll quickly realise why this is one of Australia's most popular routes. The journey itself hugs the coastal roads all the way south, allowing you to drive through beautiful beaches, quaint towns and even giving you the chance to observe some famous islands.
Your first port of call heading south from Cairns is known as Mission Beach. Made up of four villages linked by miles of golden white sandy beaches - Mission Beach is the ideal getaway, surrounded by plenty of rainforest. Here you'll have the opportunity to undertake extreme sports or go on a dive near the Great Barrier Reef.
Airlie Beach is a vibrant resort town with a wonderful tropical climate. The sheer number of restaurants and cafes make this town a perfect stopover, especially for some alfresco dining. If you're after a little shopping, then you'll also find numerous boutiques and shops at your disposal. Once you have shopped till you dropped, head eastwards to catch some a glimpse of Whitsunday Island.
Heading further south, you'll encounter the city of Rockhampton. A contrast from your previous stay, Rockhampton is a bustling city in every sense of the word. From the Pilbeam Theatre, Rockhampton Art Gallery to the Botanic Gardens with koalas, flying foxes, kangaroos and saltwater crocodiles.
Continuing on your journey and before arriving in Brisbane, stop off at Hervey Bay, with views of Fraser Island, this stop is great for those looking for some outdoor adventure. The island can be reached easily by ferry, and once there, you're options seem endless. Either go hiking, bicycling, angling or visit some of the local tourist attractions.
Your last stop before Brisbane is idyllic Noosa, with golden beaches and turquoise water, Noosa is the perfect place for some diving, kayaking or surfing.
Useful links: Cairns Guide, Queensland Tourist Board.