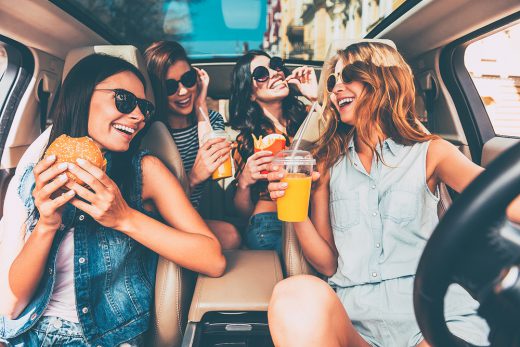 A recent research conducted by
Auto Europe
shows that drivers have to make a stop at drive-thrus and eat burgers, sandwiches and other fast food on the go quite often. On average, drivers make a staggering 2,012 drive-thru visits in their lives! Such almost regular visits to fast-food restaurants cannot be the healthiest of options. With this in mind, we'd like to present you with some ideas for tasty and healthy snacks to take on long car journeys to keep things healthy and exciting.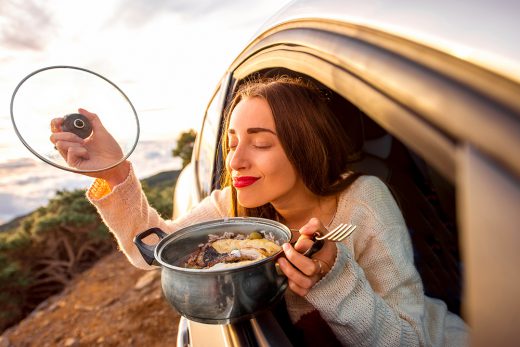 First of all – road trips are fun! Packing for one is usually followed by anticipation and some stress perhaps, too. When holiday fever grips you altogether, the only thing that helps (that is, if you want to be helped!), is making a to-do and to-buy list. If you are tired of good old sandwiches, be sure to include some of these foods on your list and we'll show you how to make the most out of them!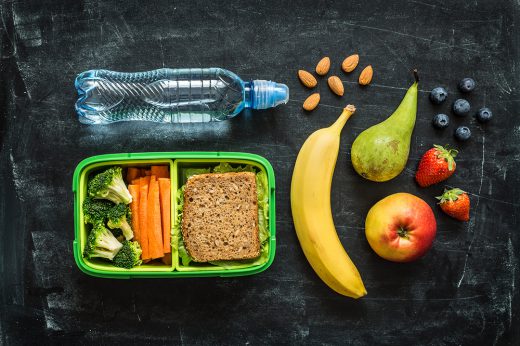 Fresh fruit and veggies: apples, pears, bananas, oranges, carrots, avocado, radishes, bell peppers, celery sticks.
Nuts: almonds, walnuts, peanuts.
Proteins: smoked tofu, beef jerky, hard-boiled eggs, hard cheese.
Carbs: Dark chocolate, energy balls, chewing gums.
Drinks: Lemonade, instant coffee, mineral water (lots!)
#1 Veggies lend themselves as not only a perfect snack on its own, but also as great neutral foods to dip into sauces and savoury dips. Start by whipping up crudités. Clean and cut carrots, peppers, and celery sticks, wash thoroughly radishes. They are just the perfect bite-size and don't need to be chopped at all. Fix up a guacamole dip and your first healthy snack is good to go! Buy several small and one big stacking plastic container where you'll keep the snacks during the ride. Wash and slice apples, pears and bananas, and pack them into smaller containers. That's pretty much all it takes to get the fruit ready!
#2 Reserve one container for a nut mix, packed with nutrients and good fats.
#3 Cut smoked tofu into cubes and roast it with spices you all like. Divvy it up together with beef jerky, cheese cubes, and hard-boiled eggs in small stacking containers.
#4 Candy time! Who says you can't have a sweet treat that is also healthy? This time we'll avoid added sugars and focus on healthy sweets. Break dark chocolate into chunks – the darker, the better. You could opt for 80% cocoa content to be sure the sugar level is low. If you have some spare time, whip up super simple energy balls using peanut butter, coconut oil, chopped nuts, dried fruit and spices such as cinnamon, ginger powder, and whatever you feel like! This is entirely up to you and your taste and variations are immense.
#5 Keep hydrated! Make homemade lemonade with freshly squeezed lemons, honey and turmeric for some extra colour. Prepare enough coffee to keep you alert and pack enough water! Petrol stations and small shops near motorways tend to be on the pricey side so you'll want to have enough water supplies for the road.
If time allows, be sure to take a break from driving and make a spontaneous picnic in a nice spot on the way. Everything is much more delicious in a beautiful setting and nice company.