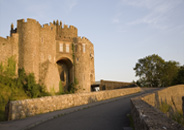 What are your plans for the next Bank Holiday?
There are many things going on in the UK over the weekend 29th to 31st May. Here are just some of them for you to consider if you are still looking for something to do.
If you like a bit of history there is a Civil War weekend at Beeston Castle, Cheshire. The story is set on the Saturday and the conflict between the Royalists and the Roundheads gradually grows over the next 2 days. Beeston Castle is set in 40 acres of woodland and has plenty to do for all the family. At Dover Castle in Kent there is a Dunkirk Anniversary weekend to mark the 70th anniversary of the evacuation of troops from France. Find out what life was like for the soldiers in WWII. Situated on the white cliffs of Dover, the castle has spectacular views and has a fascinating history.
In Tetbury, Gloucestershire there are the Woolsack Races. If you think it is easy to carry a 60lb sack 240yds get along and take part! The mens record is 45.94 seconds. Women carry a 35lb sack and the ladies record is 1.05 seconds. If all that sounds like too much hard work, there is a funfair, stalls, music and street entertainers. There is also a charity auction on Sunday with proceeds going to Help for Heroes. In London you can catch the last day of the Chelsea Flower show on Saturday at The Royal Hospital, Chelsea. Not only will you get to see some spectacular floral displays, you can also pick up a bargain for your own garden as the exhibitors sell off lots of their plants and products around 4pm. Also in Chelsea is the National Army Museum where there is a Spies and Special Agents event where the kids can hunt for clues, find evidence and learn about being a spy! This event is on over the Bank Holiday and runs until 6th June.
There is, of course, the old favourite the theme park. Alton Towers in Staffordshire has scary white knuckle rides such as Thi13teen and Nemesis, but also has something for the little ones such as Adventure Land and Cloud Cuckoo Land. Chessington World of Adventures has a new Wild Asia attraction where you can venture into the jungle, experience the Temple of Mayhem and see up close the colourful exotic birds in the Lorikeet Lagoon. As well as the rides there is a zoo and a sea life centre.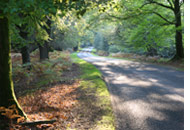 If you just want to relax, there are many wonderful parks and forests to visit. The New Forest in Hampshire is beautiful this time of year. With ponies, lambs and deer roaming around and the hidden bluebell woods it is a great place to get away from the hustle and bustle of the city. The Forest of Dean in Gloucestershire is also great for walking and enjoying the peace and quiet. There is a spring showcase in Lydney on Monday 31st where there is a farmers market, food workshops where you can learn to make sausages and entertainment in the form of music and story telling.
Whatever you choose to do, have a great weekend!